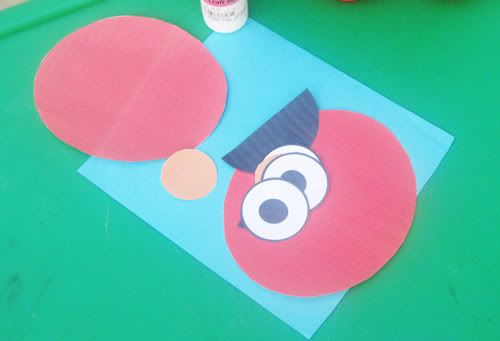 Deen loves Elmo so today we did an Elmo cut and paste activity. (I cut the shapes since Deen is still too young to cut circles).
We were having glue malfunction… the glue just did not want to come out so we kept sticking a pin in it… Deen loved sticking the pin in the tiny glue hole.. He did such a great job with it. I was impressed.

Deen's Elmo is on the right. I had him bring out his Elmo toy and he placed things accordingly on the paper and glued it on.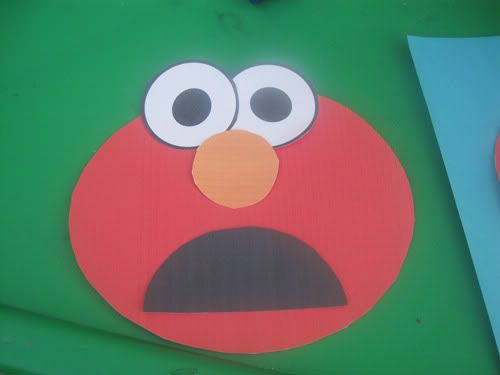 Here is sad Elmo… if you have sticky velcro it would be a good idea to put the sticky velcro onto Elmo's face and his smile and you can have your child interchange them when teaching emotions… or better yet, when your child is upset… Ask them to show you how they feel on Elmo.
Want to do this Craft with your child? Here is a printable… (Or click on the image to go to link)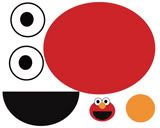 We were actually planning on doing an elmo painting activity today but I did not have the materials on hand so we will be doing that soon too.