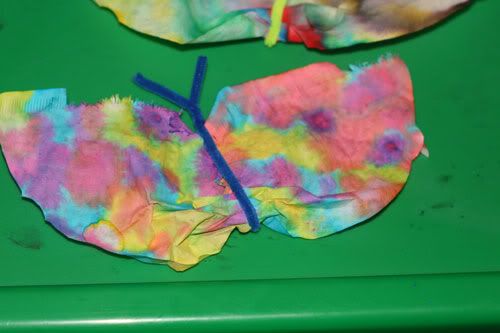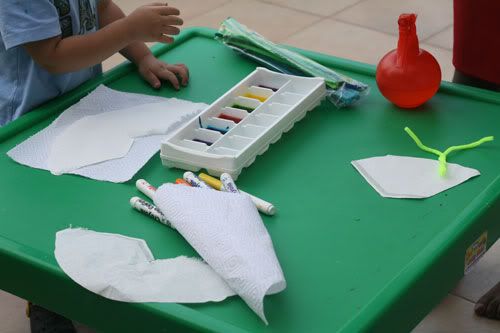 Materials Needed: Coffee Filters (We used Coffee Filter Bags), pipe cleaners, washable markers, food coloring and water, and a water spray.
First I opened up our coffee filter bags to make more of a butterfly shape.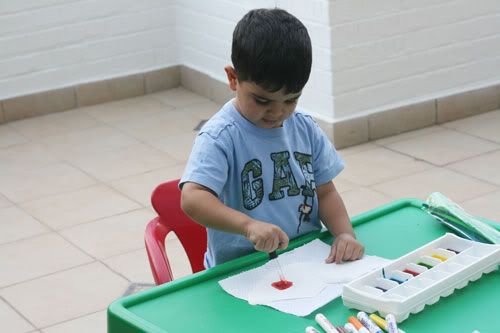 First Deen experimented with the food coloring. (I added some food coloring to water inside an ice cube tray to create a rainbow of colors.)
He learned how to squeeze the dropper and to stop squeezing to fill the dropper with the color. He then squeezed again to drop the color onto the coffee filter bag.
Look at how the color spreads.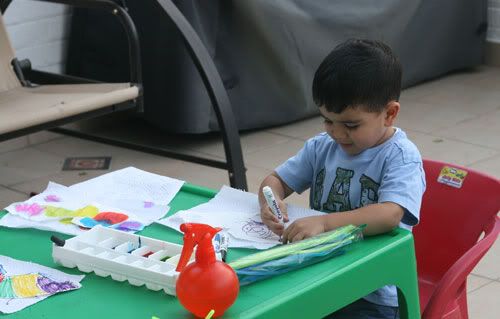 Then we took a marker and colored on a coffee filter bag.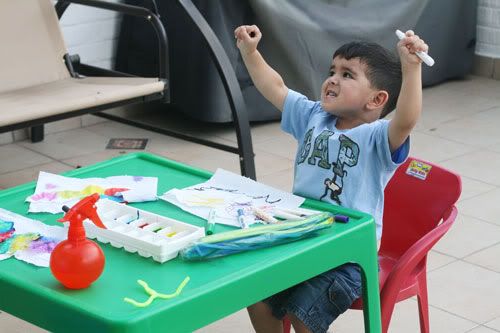 Can you see how much fun he was having?
My sweet son! My heart melts when I see him enjoy our activities together.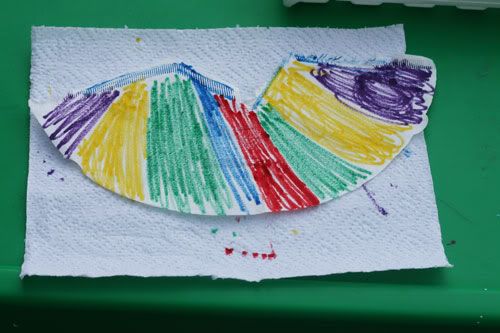 Then we colored a coffee filter bag using washable marker…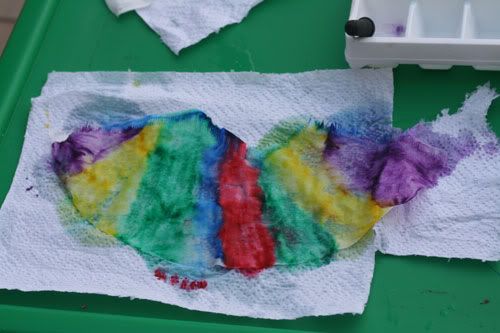 Then sprayed it with water. Deen LOVED the spraying part. I need to look for more water spraying activities since he seems to really enjoy it.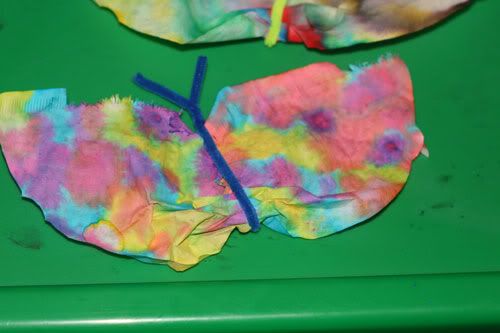 When dry, add pipe cleaners.