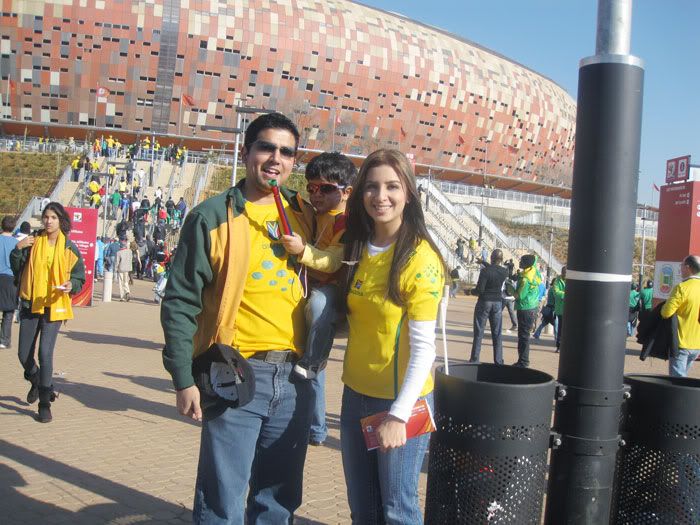 Yesterday, we went to the FIFA World Cup 2010 Opening Game….
Can I say… WOW!!! We had such a great time and created such amazing memories! We have waited so many years for this that it feels sort of bittersweet now that it has finally arrived.
Check us out in our Diadora soccer shirts supporting our home team South Africa!

Unfortunately, we got there a bit late so we missed the whole opening ceremony…
We couldn't leave too early since I didn't want to leave Aaliya for so many hours.
Its ok though since I heard the opening ceremony wasn't anything special!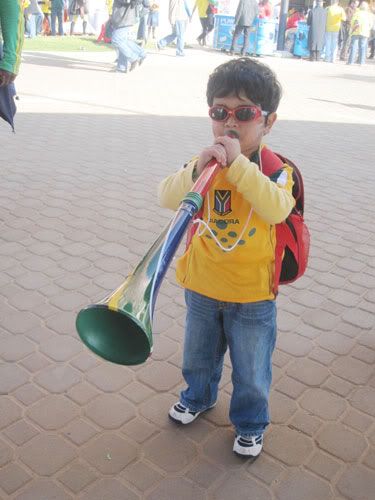 Deen had a blast blowing his vuvuzela!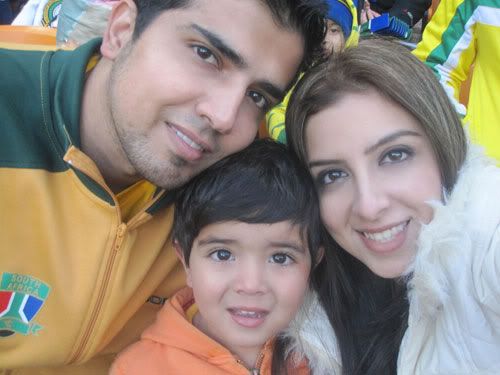 We had some great seats thanks to my amazing hubby!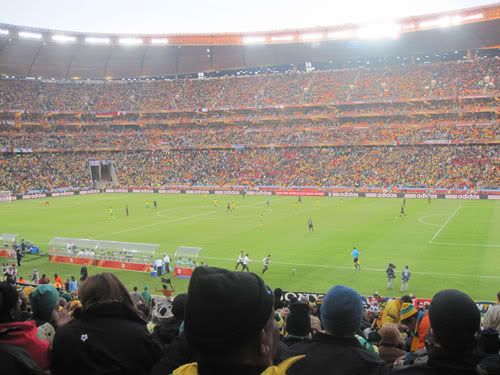 The crowd was so lively! The game was so much fun to watch! (And this is coming from a person who hates to watch sports on TV… the only sports I like to watch on TV are Ice skating or Gymnastics)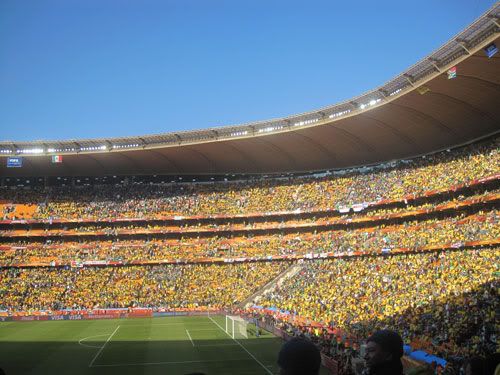 It was FREEZING cold though! I can't imagine how I am going to survive during the night time games!
The game was South Africa Vs Mexico… but I have to say wow the players on the Mexican team were extremely fast runners!
The game ended up in a tie… South Africa with 1 goal and Mexico with 1 goal.
Come on South Africa!!