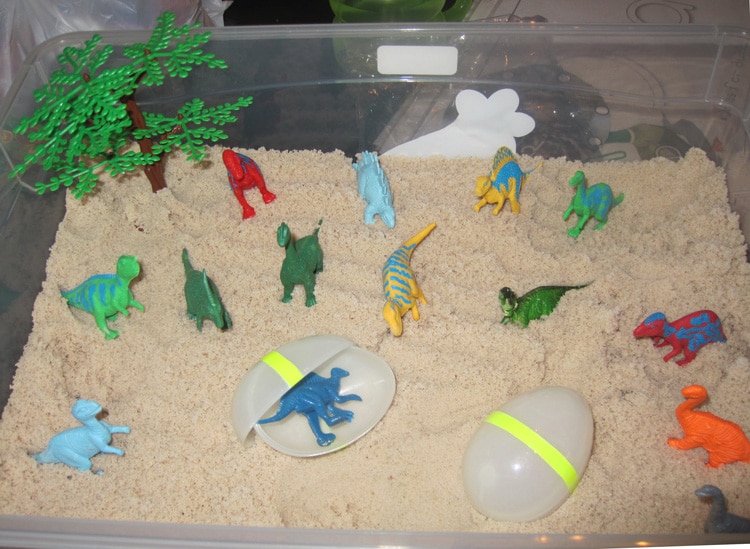 My kids have LOVED playing with the dinosaur sensory bin that I made for them. All I put in is some sand, some dinosaurs, a tree, and some "dinosaur eggs".
I presented the bin to them like above. I left 1 dinosaur egg open so they could see that there was a "baby" inside. They immediately opened the other egg to find another baby dinosaur.
I also hid a few eggs underneath the sand. This fostered so much of fun, creativity, and imaginary play!