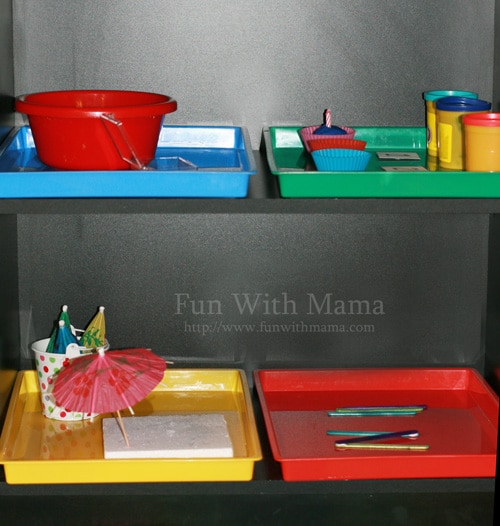 Here is a closer look at what is on the trays:

Transferring beans with a spoon.

Fruit Patterning using cards from Playing House.

Copy Me Activity inspired by The Activity Mom


Placing the right amount of candles on each play dough cupcake. (Idea found at Playing House in Maryland)

Putting Umbrella picks into the styrofoam. (Found at Counting Coconuts and Playing House In Maryland)
I added Mickey Mouse figurines for added imaginary play.

Bug Cutting

Doctor medicine bottle sequencing.

I had some small doctor objects so I took a picture of them, labeled them and printed out name cards for them. Then I hid the items in the rice and had the kids find the items.
This post is linked to Montessori Mondays and Sun Scholars.