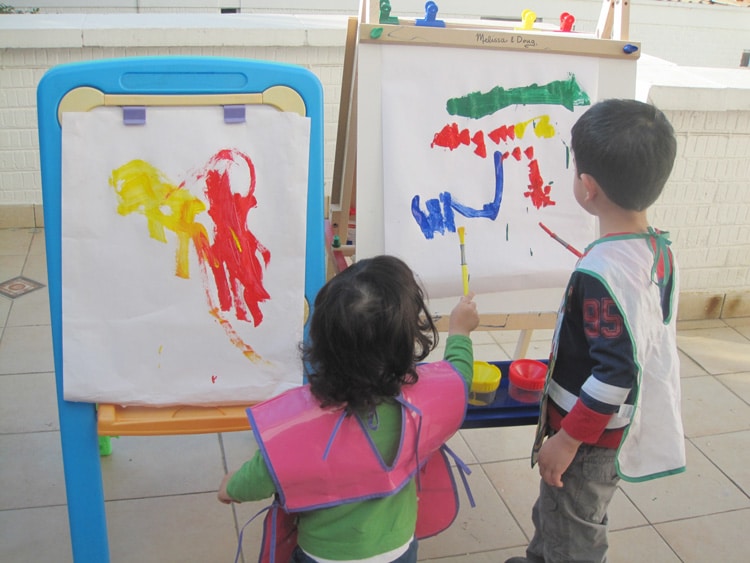 My kids love to paint. They are always willing to get messy and use their imagination.
After we got our new Melissa & Doug easel last week the kids have been asking me everyday to do some painting. It has been freezing here in South Africa so I waited for a nice warm day.
This was definitely an open ended art activity. I did not guide them in anyway. I just put their materials in front of them, added paint to the cups, and allowed them to match the brushes and tops to their paints.
I sat back…watched… and took pictures while they giggled…experimented… and created.
I love hands with paint all over them. It's like proof of fun.

And my kiddies hands when they were done.
I had fun. They had fun.
When I posted these pictures on my blog my heart had fun.
Powder Painting
Salty Watercolors
Paper Mosaics
Painting With Colored Ice