Bumble Bees are very interesting insects. They are also very efficient in how they complete their tasks within the hive. They are the only insect in the world that makes food that humans can eat! Kids who love learning about these amazing creatures will enjoy completing the activities in this fun Busy Bumble Bees Activities Pack.
Make certain to check out our Bee Life Cycle Activity as well!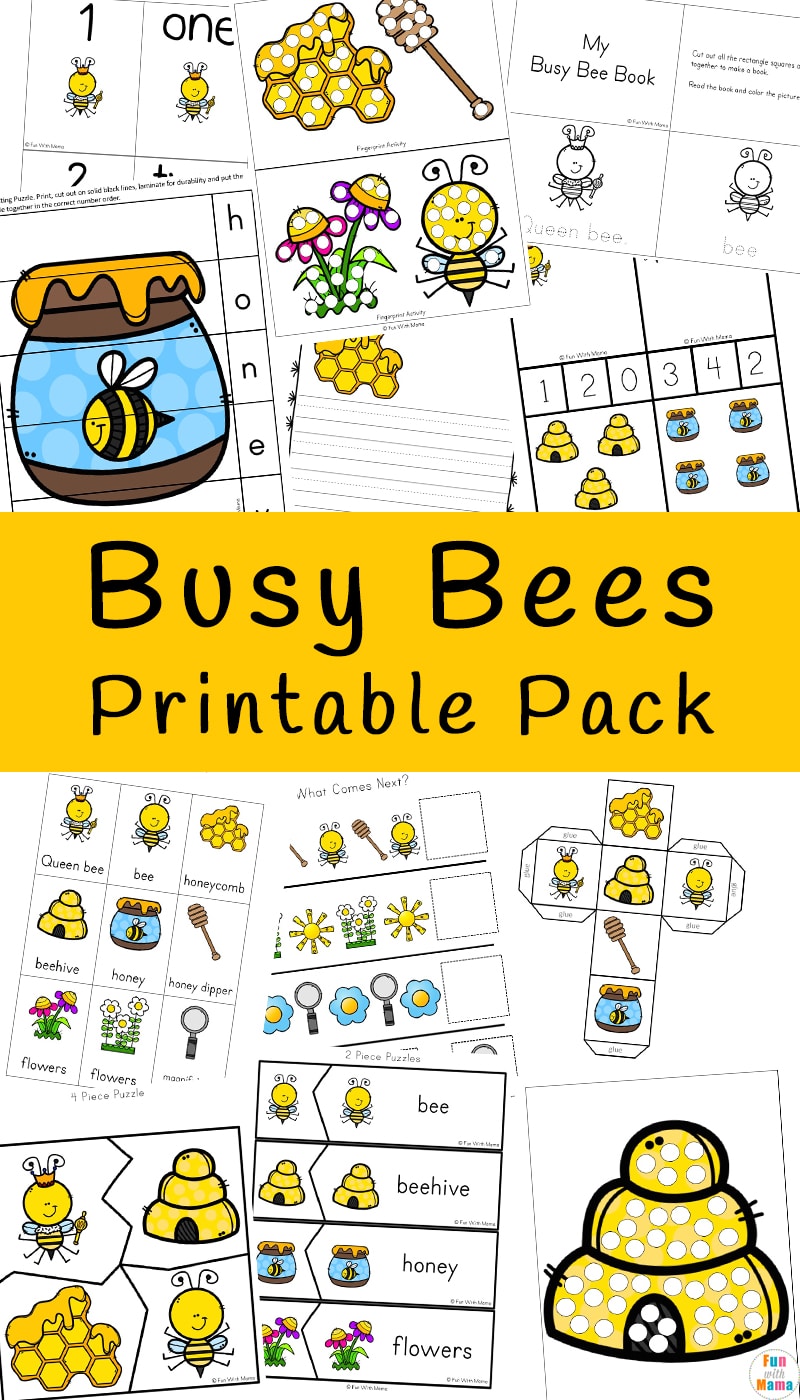 Bumble Bee's Activities
This printable pack is aimed at children in preschool and kindergarten. It is full of fun math and literacy activities with cute pictures of the Queen Bee, a worker bee, flowers, honey and honeycomb.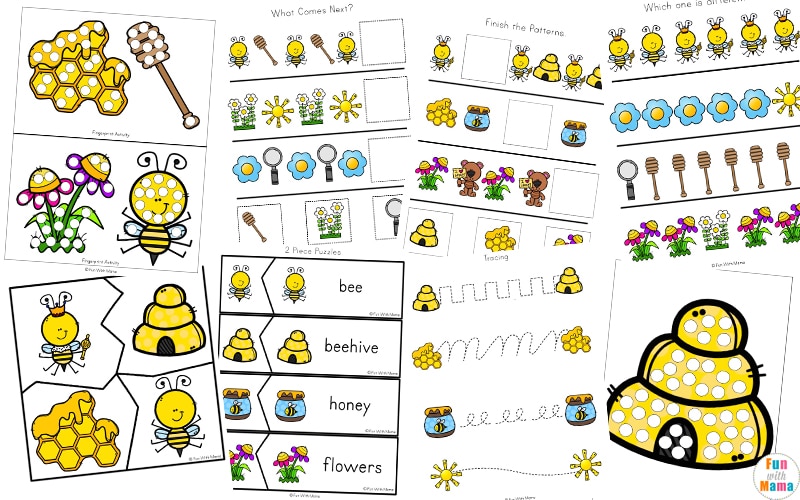 Materials Required:
Please note that affiliate links are used in this post.
Here are some items that pair well with these activities. You will use each of these items over and over during all my printable preschool activity packs.
This Busy Bee Printable pack contains over 75 pages and includes many activities.
This printable pack includes a variety of literacy activities such as 3-part cards, handwriting / tracing practice, spot and dot the letter, word building puzzles and an easy read book, which the children can use to practice their reading skills, as well as color in the pictures. There are writing pages which children can use to write down facts about bees or to create their own stories about bees on. This is a great way to practice writing skills as well as punctuation and grammar.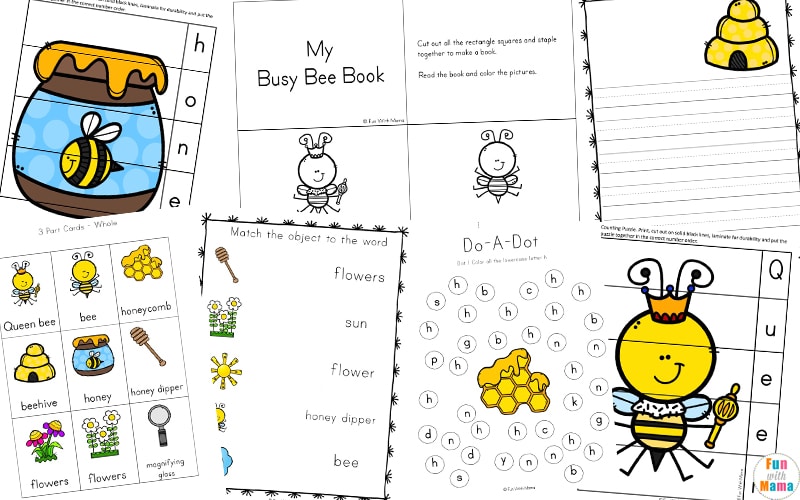 Other activities included in this printable pack are:
Bingo Cards
Colouring pages
Puzzles
What comes next?
Finish the pattern
Bee puppets
Size Sequencing Cards
Cutting Practice page
I Spy Fun
Line Tracing Page
Count and Clip Cards
Fingerprint letter activity
Number Cards

DOWNLOAD THIS FREE ACTIVITY PACK HERE
You can get the black and white copy here.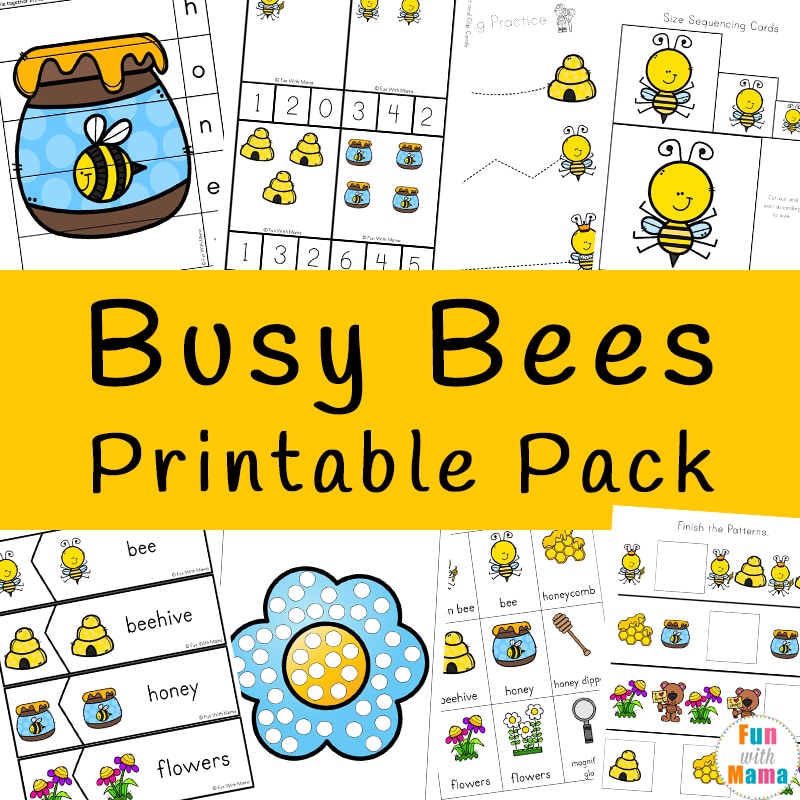 More Insect Activities:
– How many insects in the jar?
– Insect sorting
– Insect sensory bin
– Praying Mantis Life Cycle
– Butterfly life cycle