Are you looking for insect crafts and activities for toddlers and preschoolers? This Insect Printable Bingo Game for kids activity fits the bill! My three year old loves to play Bingo! Since we currently have an insect theme of the week I thought this would be the perfect activity to work on those insect vocabulary games. You can find all of our free printable bingo cards for kids here. The printable includes 4 game boards and cards. This is perfect for 2 year olds, 3 year olds and 4 year olds! Preschoolers will love learning about bee's, caterpillars, snails and other insect vocabulary cards.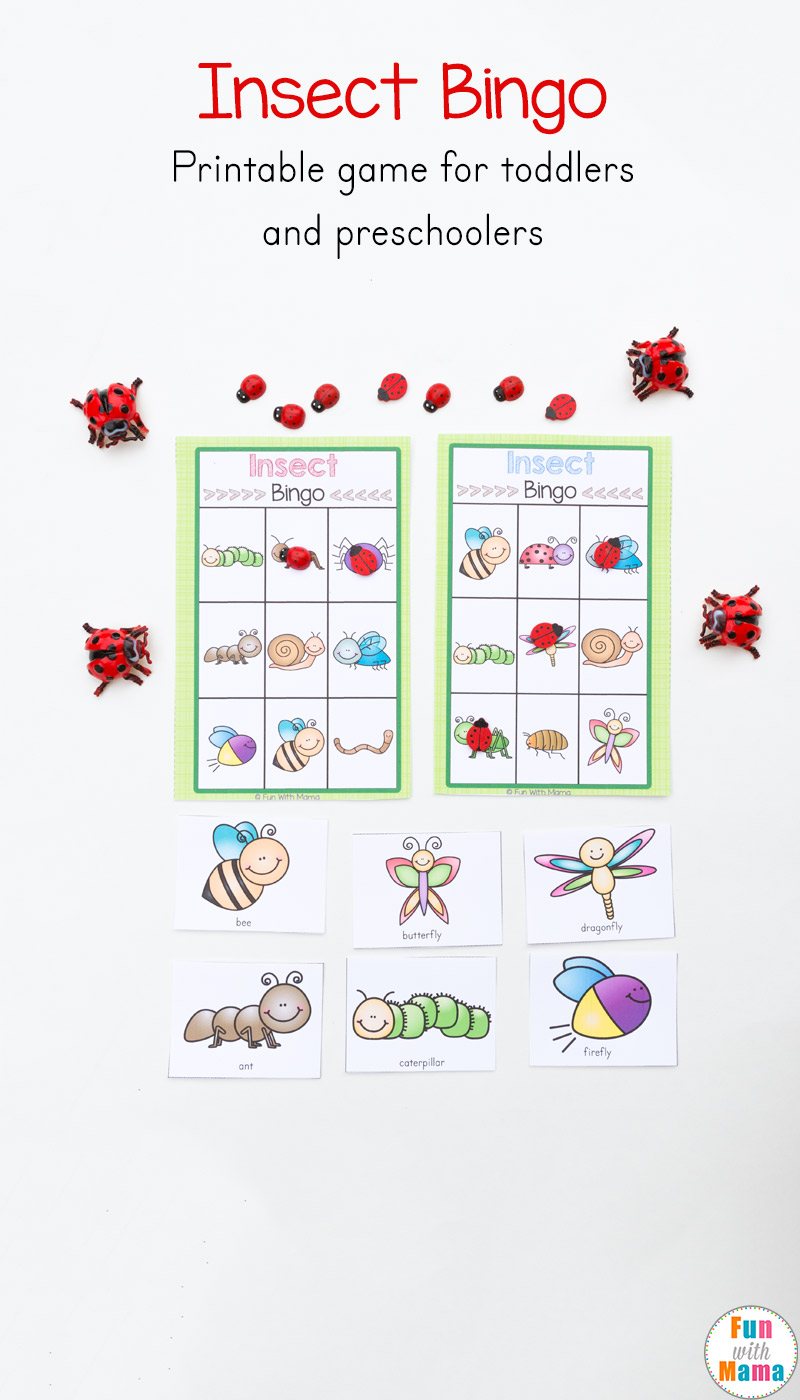 Please note that affiliate links are used in this post:
Wooden Ladybugs (or any counter that you have at home. You could use pom pom's, magnets, felt circles, etc.)
Printable Bingo Game (found at the bottom of the post)
If you are looking for even more Bingo fun… my 3 year old daughters favorite game is Zingo.
How to play the bingo game for kids
Cut out the Bingo Cards and game cards. Then turn the game cards upside down. Have your child lift a card and then call out the name of the insect. This is a great way to teach the kids insect vocabulary words like the words: caterpillar, cricket, spider, ladybug, dragonfly, bee, worm, flea, snail, ant, etc.
Once one person's game mat is filled with bingo counters then that person wins!
Variation for the cards:
You could also use the cards for a different game.
Have your child pick up a card. Then your child has to either act like that particular insect or describe it.
For example if your child picks up a ladybug… she would need to describe the colors, whether it has spots, whether it flies.
Or she can act out how a ladybug acts and you can guess what it is.
This Insect Bingo Game is perfect for working on Insect Vocabulary Words too! http://bit.ly/2nzwo0o
Click To Tweet
Download the Printable Insect Bingo Game Here
Grab The Free Printable Game Here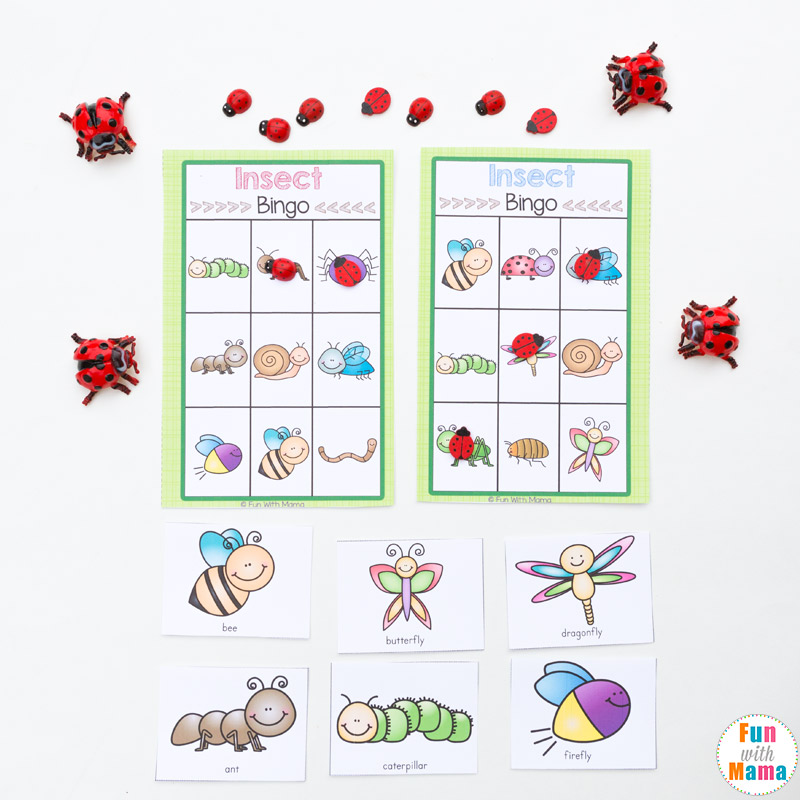 More Insect and Spring Themed Posts:
Nadia is the founder of Fun With Mama and a Mom of 3.She strongly believes that magic is created between mother and child when they do learning and art activities together.Learn more
about Nadia here
.