I am so excited to present to you our newest 2023-2024 calendar for kids. You've been loving our kids calendar printable since 2019 and we have been updating it each year! The newest kids calendar includes a color copy as well as black and white copy too. Children can work on their number tracing and see all the exciting things that will be coming during the month using their special 2024 printable calendar.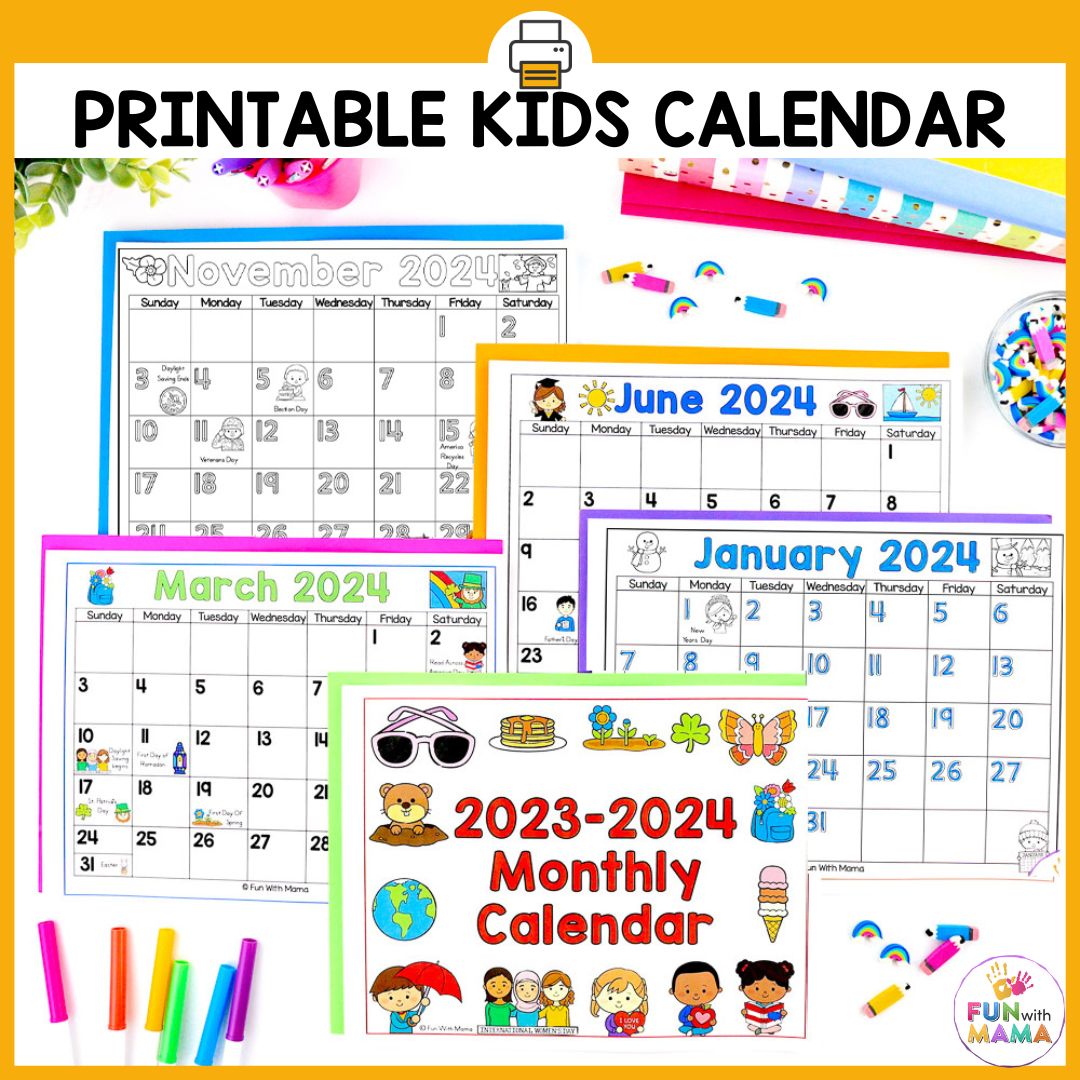 2023 Kids Calendar
I have a Kindergartener right now; we are working on number formation and letter formation. I thought a calendar would be the perfect way to have her work on those numbers!
Please note that affiliate links are used in this post. That means if you purchase through one of these links, at no extra cost to you, this site will earn small commission.
Kids Calendar Recommendations
Want to purchase a physical calendar instead? Check out our favorites here.
2024 Kids Calendar
The kid's calendar has a color version and a black and white version. In addition to that, I have included a copy with fun holidays (like pancake day) and a copy without holidays.
Children can color in and personalize their copies. I love our kids play trays and this works great as a play tray activity.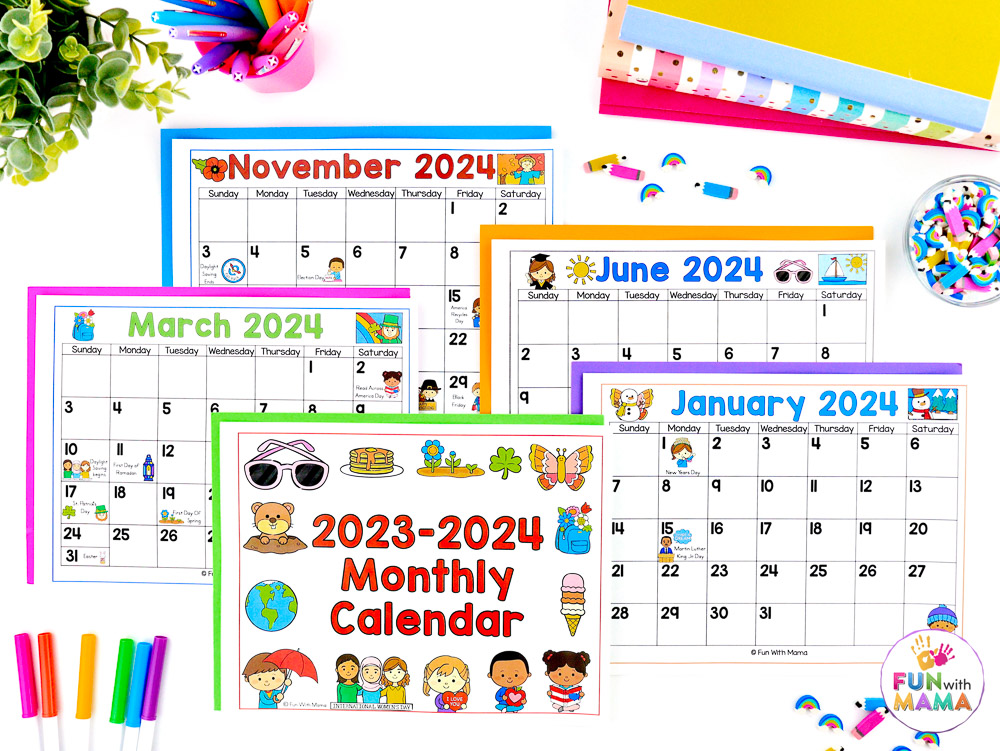 I also love placing the color copy on our fridge. I add in all my children's extra curricular activities for the week so that they know exactly what they will be doing each day.
I would love to hear your thoughts on the printable once you used it. These would be great for homework folders and even just talking to your child about dates, time and what you have planned (and want to plan together.)
If you are working on a kids calendar or weather unit then you will love the Printable Winter Paper Dolls Dress Up Busy Bag and the Snowman Dress Up Busy Bag.
If you are using these in a classroom then you definitely need to check out the weather paper doll dress up activity pack!
WHERE TO GET THE FULL CALENDAR PACK
GET THE 2023 + 2024 CALENDAR HERE
This 2023 + 2024 monthly calendar activity set features age-appropriate calendar templates for learners in Pre-K, Kindergarten and 1st Grade. Dates included are August 2023 – December 2024. Both color and black and white versions are included to suit your individual needs.
Where to get the October 2023 Kids Calendar
Get the 2023 October Calendar Freebie here!
Already a subscriber? No problem. Enter your details above so we can send this printbale right to your inbox.