Hi there! I am so glad to welcome you to my blog! My name is Nadia and as you may have noticed, I love doing activities with my three kids (ages 2, 7 and 9). I know that it is daunting to find a new blog and it can sometimes be information overload. I thought I could make this easier on you and give you a small tour around my blog.
Fun With Mama has many activities that mothers/caretakers/teachers can do with kids. The ages of these kids would range from toddlers, preschool and even grade school children. The drop down menu at the top of this page breaks down my blog into categories for easy reference.
In my Menu Bar:
The area that says Printables is a MUST see area! What could be easier than a printable page that engages your child? These printable activities only require a printer, glue, and a scissor. Each activity is aimed at working at different skills. Most of my printables focus on fine motor control.This will save you a lot of time and they have been tested and kid approved!
I have organized many of the activities according to age so that there will be an easy reference for you according to your own child's age. This is probably the most comprehensive area!
Tot School is all the posts that are geared towards Toddler and preschool activities.
Holiday Themed are my seasonal activities. Here you will find activities that are for Easter, Valentine's Day and Halloween.
Parents corner is where you will find articles that will appeal to you as an adult. Check out the "benefits of" section to see why finger painting is good for your kids.
Let me show you some of my blogs most popular areas: (Images are all clickable and will take you to the relevant blog post.)
Read on to learn a little bit more about the most common themes and words used on my blog.
Here are some examples of my Printables:
For example- The Tree and Apple Printable as well as the Ladybug Spots Printable requires a child to paste the circles into the white spaces. This requires concentration and works on a child's fine motor skills.
Sensory Bins: Sensory Bins are tactile activities. Normally I leave my sensory bin in a big plastic tupperware and my kids can play with it when they are bored or want some quiet time. Sensory bins are always a huge hit in my house and my children look forward to new creative bins.

Tot Trays: Tot trays are intentional activities that you lay out for your child weekly/daily like montessori inspired work. Your child can do these activities when they would like to and when they feel like they want to do something stimulating.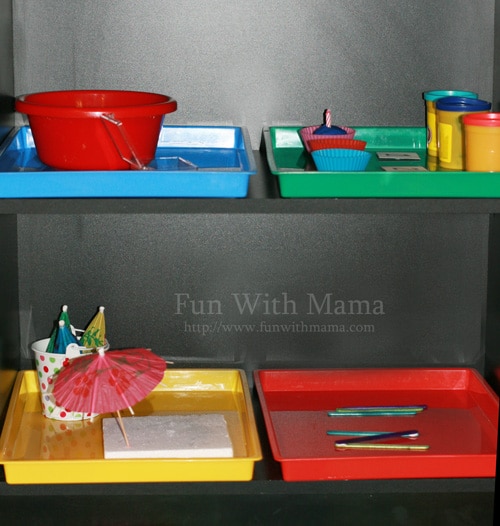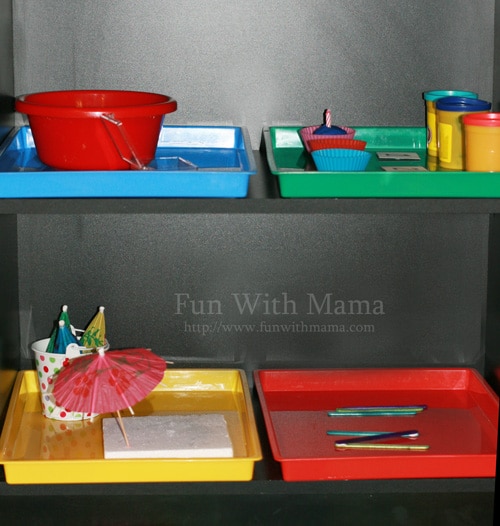 Crafts And How to make Tutorials: Fun With Mama has a lot of crafts and activities but some of my favorites
How to make colored salt
Styrofoam Spiders
Making Stamps with Foam Alphabets
How to make Play Dough
Dyeing Playsilks
More than Playdough Fun
Science Experiments:
Make A Volcano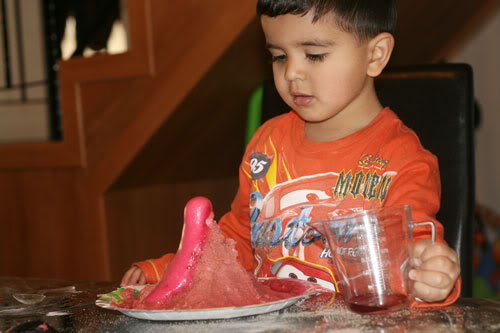 Young Toddler Activity Ideas (12-24 months)
Straw Posting Activity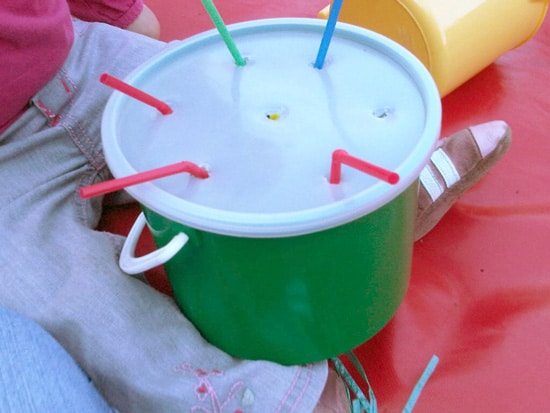 Baby Tape Activity
Benefits Of:
Building Blocks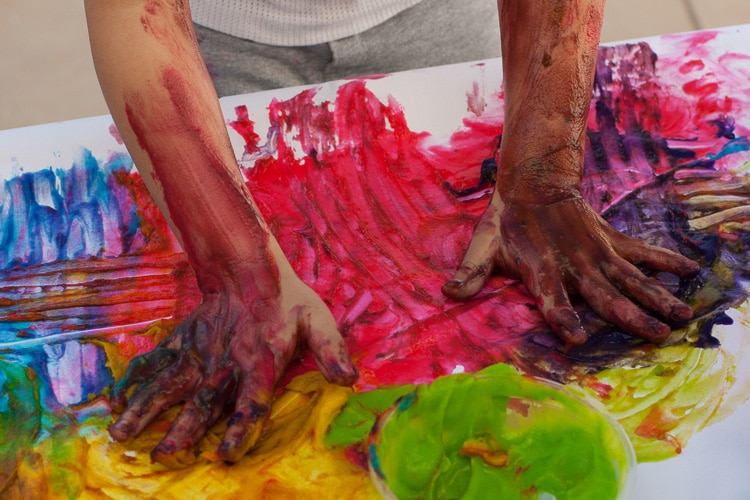 Benefits of Reading to your child
These are the most popular activities but there are still many more! I hope you find some ideas that will assist you in painting your child's life with more color and happiness!
To those of you that are new here I thank you for stopping by! To my readers who have been with me from the start thank you for your loyal support and e-mails during my 'quiet' times!