When times are a bit stressful, doing yoga can be a great way to calm down and unwind. This is why these yoga cards for kids can be printed off to have as many brain breaks and yoga breaks as you want all throughout the day!
Give your students and children a break and get them moving with these fun new Yoga Posters and Cards! They'll love to try all the "silly" poses and since they're all related to an animal, it can be a super fun way to keep the learning and conversations going as well.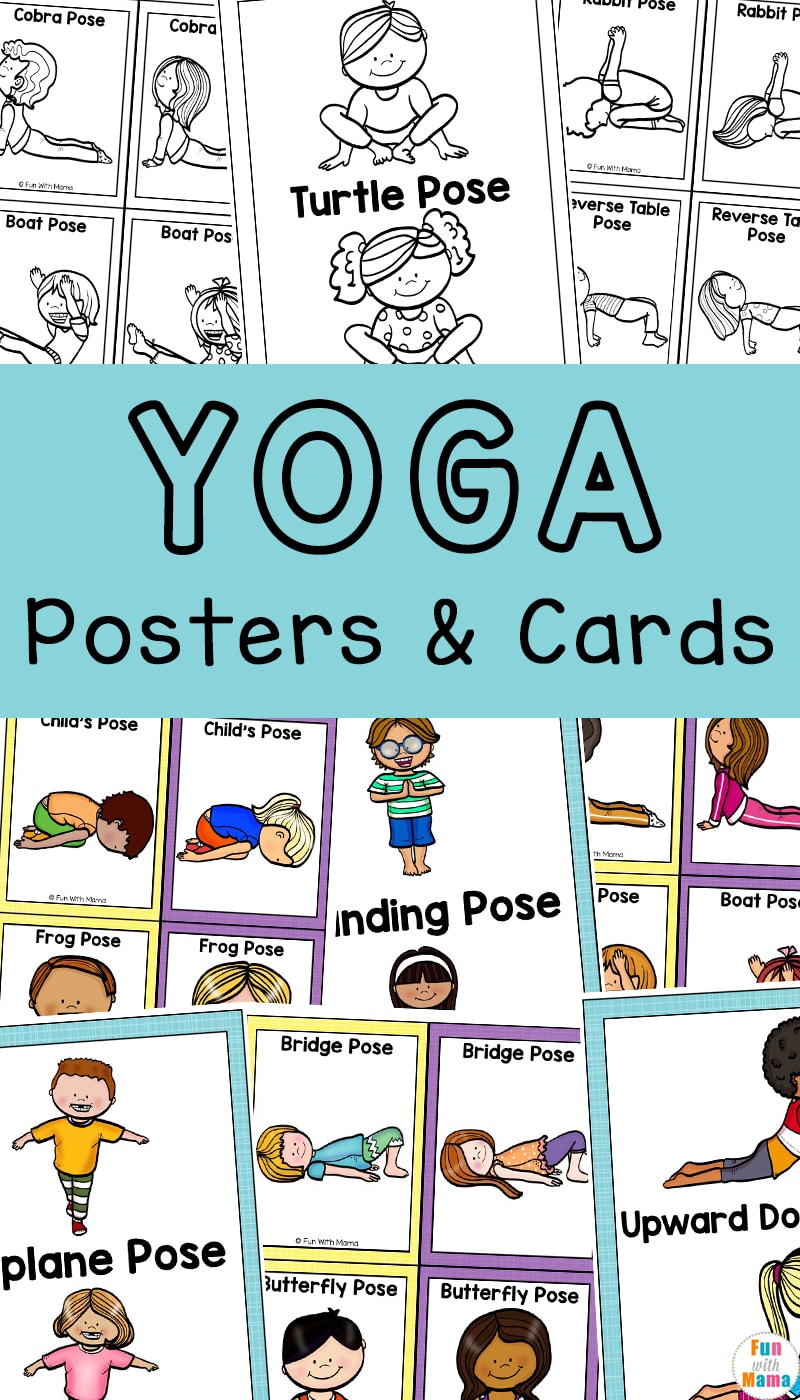 Yoga Cards for Kids
The great thing about these yoga cards for kids is that they're fun and easy for all ages. When they're showing signs of stress or being a bit anxious, these Yoga cards can help them move their bodies and ease their minds. It's a great way to get some exercise when they're at home!
Materials Required for these Yoga Cards for Kids:
Please note that affiliate links are used in this post.
Here are some items that pair well with these activities.
Card stock (to print everything out on.) or normal printer paper
Laminator (if you want to increase the durability of it.. but don't worry if you don't have one.)
Scissors (I love my paper trimmer.)
Optional: After laminating you can also put the cards on a binder ring.
Here are a few other recommendations I have for mindfulness and to calm children down using simple techniques at home: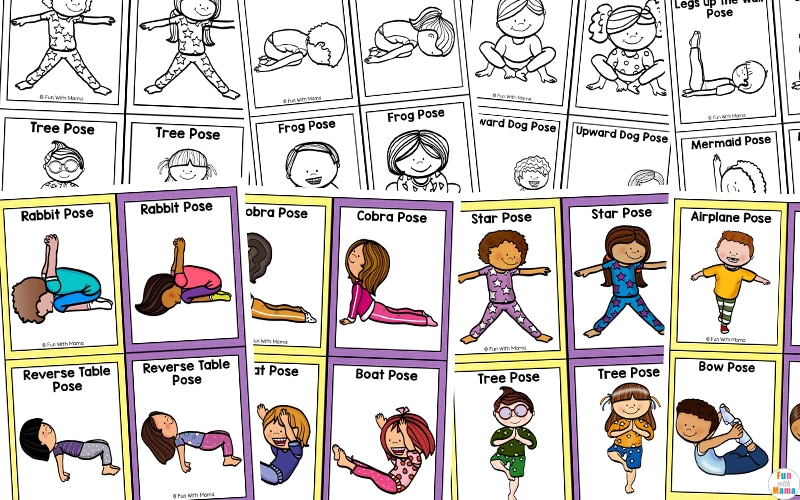 This Yoga cards for kids include posters and cards that contain 30 yoga moves. With so many great yoga poses and options, your child is never going to get bored!
And the best part? You can join in on the fun as well! Yoga is a great activity that families can do together. Not only will it have you moving your body but you'll also be bonding over something new. (and as adults, it's a simple way to calm yourself down as well!)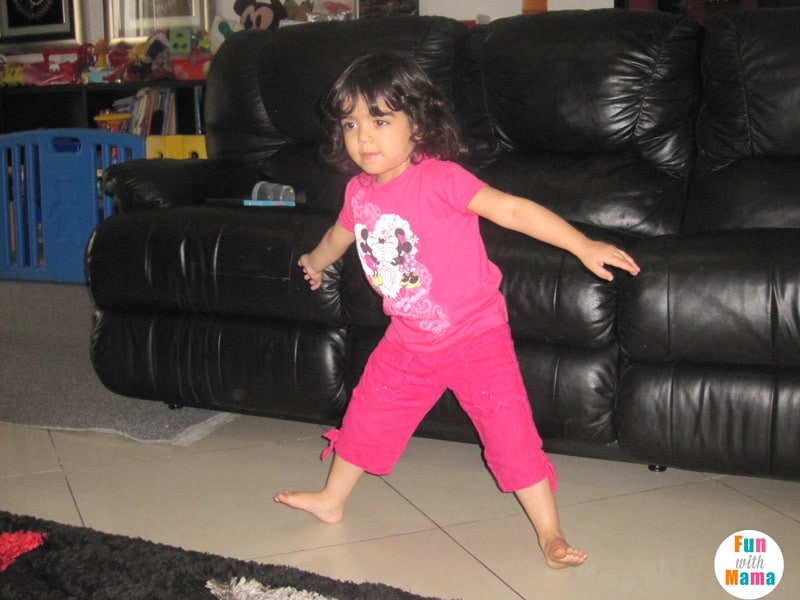 As you can see from the picture above, you don't need a ton of space to get moving. Just print out the Yoga Cards for Kids and start going through all the poses. It's literally as simple as that.
How do Yoga Cards for Kids help get your child moving?
Sitting at a desk for long periods of time may affect your child's ability to concentrate. If you notice that they're starting to become antsy or are just losing a bit of focus, this is your cue that it's time to get up and move!
These fabulous posters and cards are great for brain breaks and getting the kids up and stretching. This helps them to focus once again on their work. Once you get down, you can then sit down and get back to work and you'll notice a shift in their mindset to be able to do so.
You could also use these yoga cards at night as a wind-down time. It could be a great addition to your nighttime routine.
Do you have to have a yoga mat?
You do not need to go out and purchase a yoga mat. They can do yoga wherever possible. But I think the mat is truly wonderful and a great way to get them focused and in the mood to start their yoga time.
Here are some yoga mat options for kids just in case you do want to have some in your house.
There are also so many wonderful Yoga videos for kids on YouTube… and if you have Amazon prime, you can check this one out for the kids.
I recommend printing the posters and cards out on the white card before laminating them for durability.
What is included in the FREE printable Yoga Cards for Kids
This pack includes thirty different posters that could be hung up around your room so that they're ready for breaks and exercise time. Each poster is letter-sized and contains two pictures: one of a boy and one of a girl completing the pose. The name of the pose is in the middle of the poster and the poses are easy to follow by looking at the children on the posters.
There are two sets of cards with the same thirty poses. One set of cards contains a boy completing the poses, while the other set contains a girl completing the poses. These cards could be laminated, held together with a binder ring and used with small groups of children.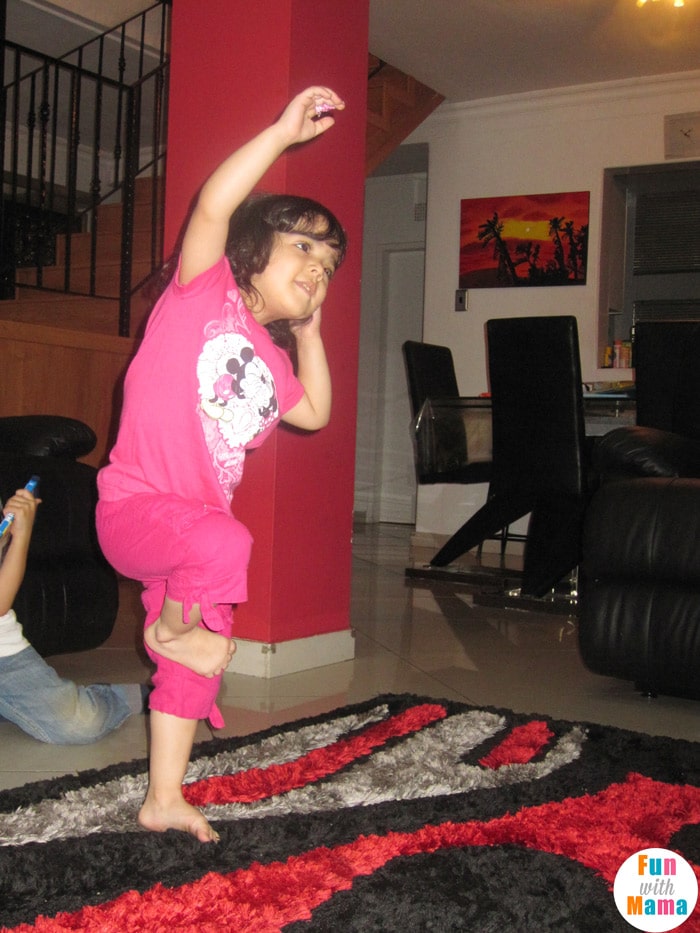 When using these cards in breaks, the children could either use all of the cards in one go or complete a couple of cards in a small 5 or 10-minute timespan.
There are also two sets of these posters and cards. A color version as well as a black and white version.
Also, please check out my best yoga books for kids as well. Reading about yoga while doing yoga is a lot of fun, too!
Get the black and white cards here in the shop.
Don't forget to download your free printable via the link below (this includes the color copy!)
Don't forget to download your free printable!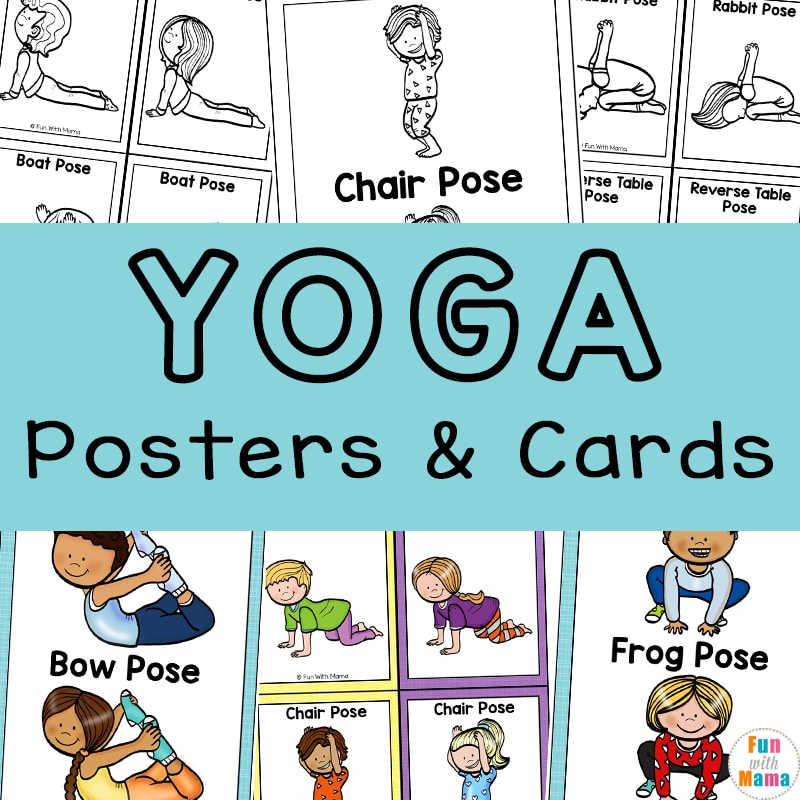 If you want the black and white copy of the yoga cards you can find it here.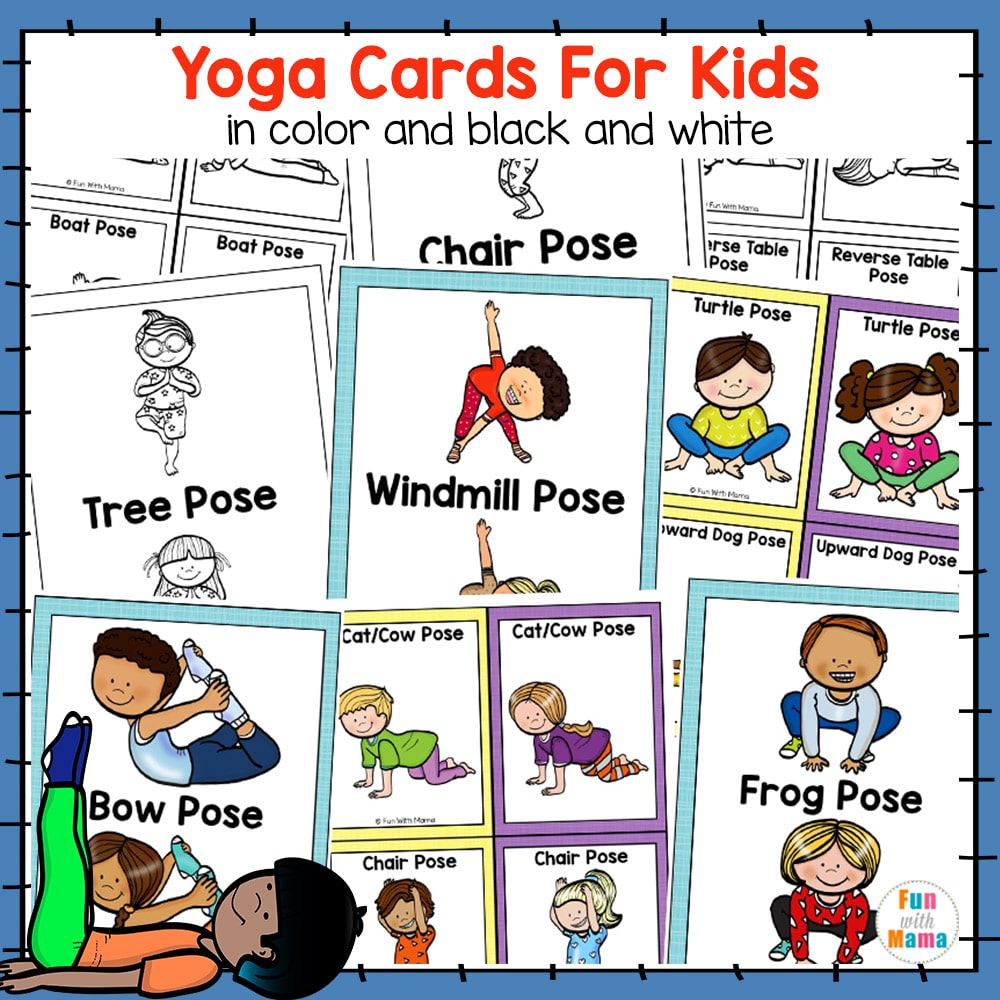 More indoor activities for kids: