Hi there, my name is Nadia and I am a Mom to three wonderful kids. I have a passion for childhood education and love creating intentional learning opportunities at home. As a parent (and teacher at heart) I can relate to many of your challenges as well as the many perks of having children at home (or at school.) I find that teaching children between the ages of 2 to 10 is extremely rewarding and a lot of fun. Plus, you really don't need a degree in teaching to be able to connect with your children through these fun activities at home.
Children at this age learn through their five senses and their imagination is at it's peak. I know that Mom's (and teachers) today are busy and need simple educational activities and ideas. I try my best to create simple activities that you can easily replicate at home (in a classroom setting) and printable activities that should minimize the prep for you. I also love to to share parenting tips, parenting reflections and my favorite quotes.
I love connecting with other moms and teachers. I hope to inspire mothers to have as much fun as they can with their children while they are still young. These moments are fleeting. Make the best of them. I want to show Mom's how easy it is to actually create intentional learning opportunities for their child while bonding with their kids. I want my children to look back on these years and remember that I tried to create magic for them and that I enjoyed every single moment of their childhood and love. My e-mail address is funwithmama@gmail.com. Feel free to e-mail me at anytime! I truly love connecting with my readers.
Want to work with Fun With Mama?
Check out my advertising page here.
About Nadia
I was born and raised in America (California to be exact) for 17 years before moving to South Africa and meeting my future husband. I lived in South Africa for approximately 10 years before relocating back to the USA with a husband and three kinds in tow.
My interests: I love kids activities, home organization ideas, photography, computers, reading books and anything tech related.
I am constantly taking new photography classes and you can see my growth through my blog's pictures, especially through Fun With Mama's Instagram.
About my kids:
I have three kids ages 10, 8 and 3! My children are my product testers and are an integral part of Fun With Mama! They inspire the magic in me. I love spending time with them, teaching them and encouraging them to reach for their dreams. I am a firm believer that you can only grow as high as you aim to reach. One day, when my children are reading this I want them to know that this blog was inspired by and dedicated to them.
Contributors – Our Team
I have a wonderful team of writers and printable activity creators who have the same passion for childhood education.
Deanna from Play Dough & Popsicles
Deanna is a work at home mom, coffee obsessed, a diy addict and a Netflix binger. She spends her days playing and making with her daughter and enjoys quiet nights at home with her husband. She shares all of this on her blog, Play Dough & Popsicles.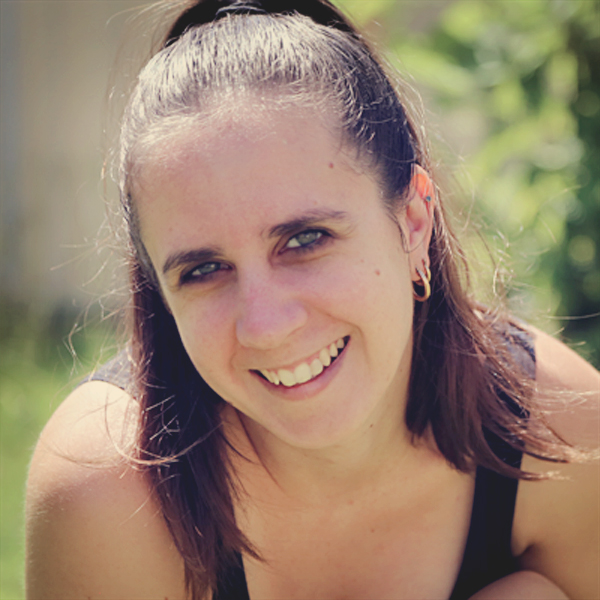 Stacey from A Moment In Our World
Stacey is an Australian homeschooling mum who has homeschooled their two boys from the start. Her blog, A Moment In Our World, is a way to share their homeschooling journey as well as a fabulous resource comprising of many fun activities, crafts, homemaking ideas, yummy recipes and lots of free printables.
Becka from Miniature Masterminds
Becka is a homeschooling mother of 3 who loves being creative. Miniature Masterminds is the blog where I share my knowledge from years of Early Childhood Education classes and past experience working with young children in the classroom, as well as being my much needed creative outlet. I love sharing free printable activities, crafts, and ideas to help others in their work with young children. Miniature Masterminds also showcases the activities I do with my preschool daughter, elementary school age son, and middle school daughter in our home education journey.
Rosey from Fairy Poppins
Rosey is an Early Childhood Teacher who has a passion for making learning fun and engaging. In her spare time, she loves being a contributing writer and creating fun learning activities to share on her blog Fairy Poppins.
Erin from Royal Baloo
Erin is a homeschooler who blogs at Royal Baloo. She loves making educational printables for her kids and then sharing them with the world. If she isn't creating, she's probably reading, crafting, or running.
About My Photography
I am often asked this question so i fugred it would just be a lot easier if I post about it here.
What do I use to take pictures with? I have a DSLR Canon 5D Mark III. I shoot pictures both with my DSLR and my Iphone 6+.
Which lenses do I use? That is a great question. My 24-70 L II Lens pretty much lives on my camera but I do change it up and use my other lenses too.
I currently own the following Lenses:
Canon Lenses: EF 50mm f/1.4 | EF 70-300mm f/4-5.6 IS USM | Canon EF 24-70mm f/2.8 (I have the first version of this one.)
Where did you learn to take pictures on your DSLR? My favorite place filled with the most wonderful information and classes is definitely ClickinMoms. It is a wonderful community and I am so happy to be a part of it. Check it out and try a free trial!