Have a look at the Best
Colors and Shapes Activities for preschoolers
to figure out how to teach shapes to your kids. These ideas are perfect for toddlers and preschoolers . Not only will they be working on basic preschool shapes they will also work on early math skills and even learn preschool colors too. Don't forget to add this to your Preschool Shapes Theme Week.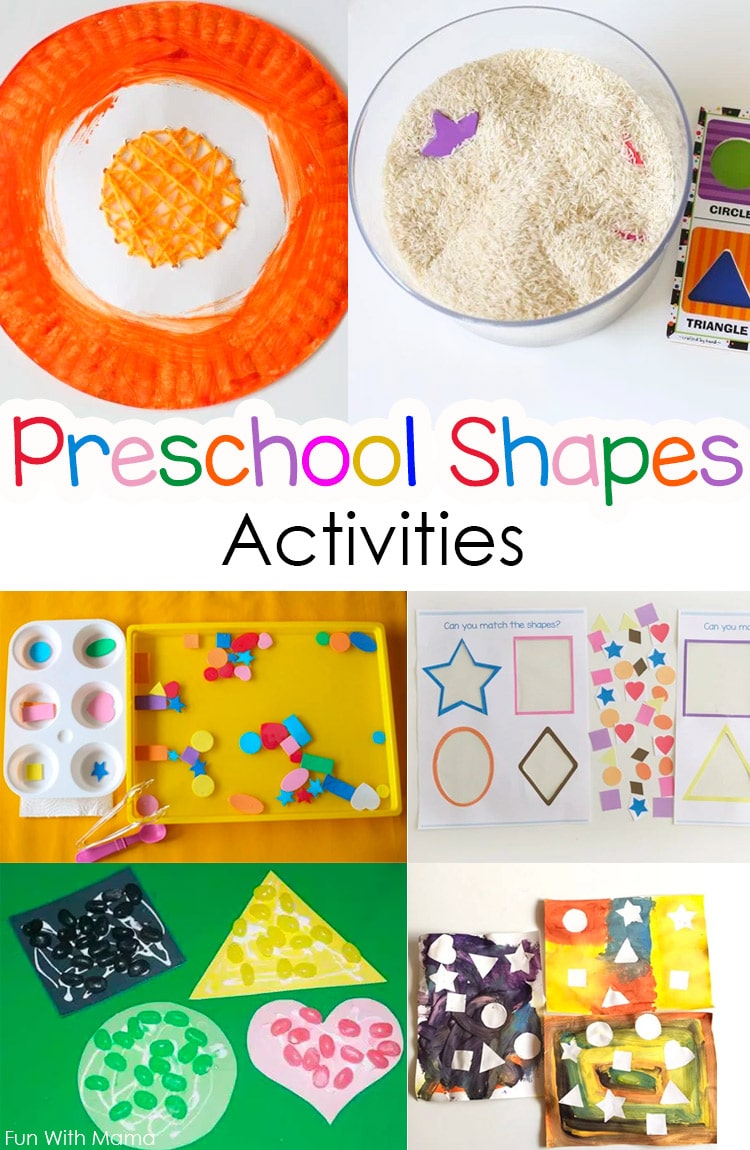 Did you know that preschool shapes recognition is an early math skill? You also may be wondering how to teach basic shapes to preschoolers or toddlers and what shapes preschoolers should learn. The shapes for toddlers to learn are: Star, Square, Triangle, Circle, Heart, Rectangle, Diamond and Oval.
This page will be updated constantly to add more shapes activities.
This list of Shapes themed
toddler activities
as well as
preschool activities
constantly make a reappearance in our home.
The Best Preschool Shapes Activities
Shapes Activities through a 4 year olds eyes Check out two of my daughters favorite shapes activities in her new YouTube video… have your child learn along with her.
Don't forget to follow our
New YouTube Channel for kids
.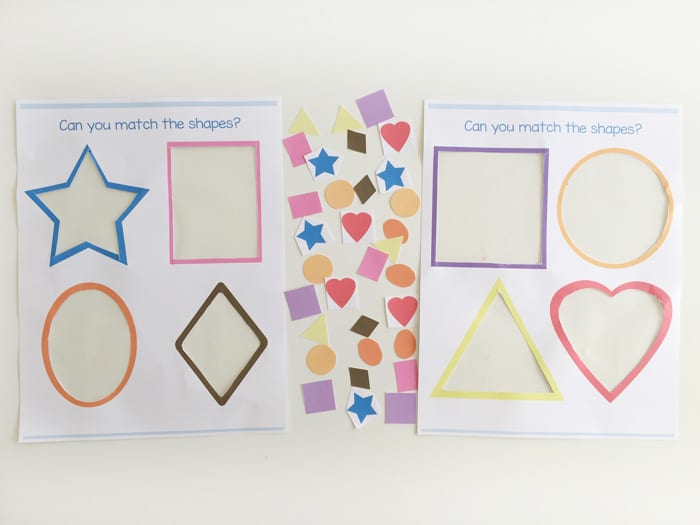 This sticky shapes activity is a shapes sorting activity. The contact paper removes the need for glue and makes it easier for a toddler. This learning shapes and colors for toddler Printable activity looks as pretty as it is fun. My toddler had a blast placing the small stars in the big star.
This puzzle shapes hunt activity works wonderfully with any puzzle you have at home. Kids will learn their shapes through a sensory experience. The Shapes sensory bin can be made harder by having your child close their eyes and feeling the shape. My toddler was impressed by my preschool shapes game.
This shapes fishing activity is a fun shapes water play activity. Toddlers and preschoolers will use their fine motor skills to catch the shapes. They can then sort them in the muffin tin.

Shapes Cutting

This activity is coming soon and will be added asap.
We love to do contact paper resist activities. We especially loved this shapes painting resist activity because of how beautiful the pictures turned out and how defined each shape was.
We love sensory bins in our home and these 12 shapes sensory bins from around the web give you many different options on teaching your child shapes through sensory exploration.
Who can resist colorful jelly beans play? This activity works on shape and color recognition.
This activity is a little more advanced and works well for older preschoolers and elementary grade schoolers. I also enjoyed sewing and weaving with the kids. You can work on color recognition too.
This activity and project works great for Valentine's Day, shape recognition and even name recognition. There are so many possibilities and the results are the most beautiful painting that your child can be proud of.
Bingo Colors Printable Game These were definitely the best color and shapes activities for my preschooler!
Favorite Preschool Shapes Activities, Toys and Materials:
Please note that I will be adding more shapes themed activities here in the future so remember to bookmark this page.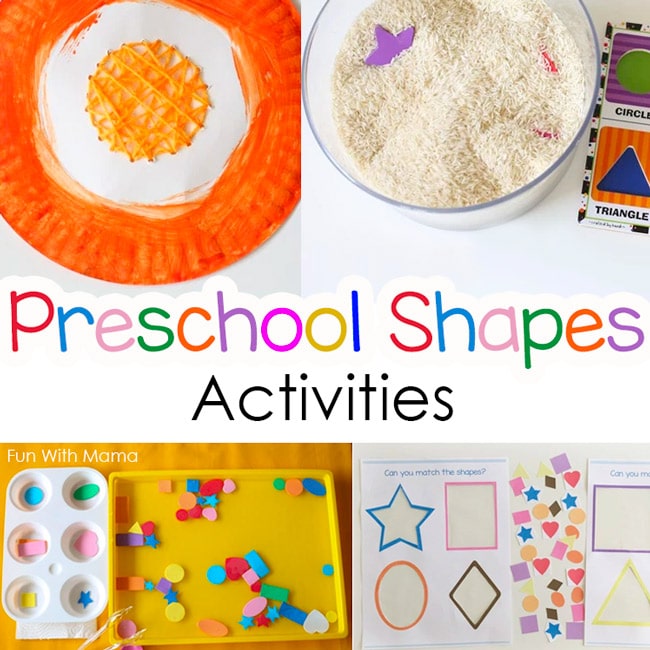 Don't forget to check out these awesome preschool
printable letter crafts
too.
Preschool shapes activities