This printable bingo colors game is a perfect color match game for kids to practice their color recognition. My kids love bingo so much that we have a whole page dedicated to free printable bingo cards for kids. My favorite part about this Bingo game is that by changing the bingo markers that you use (shapes, snowman, heart, insects, etc.) you can then theme this activity to any season or holiday.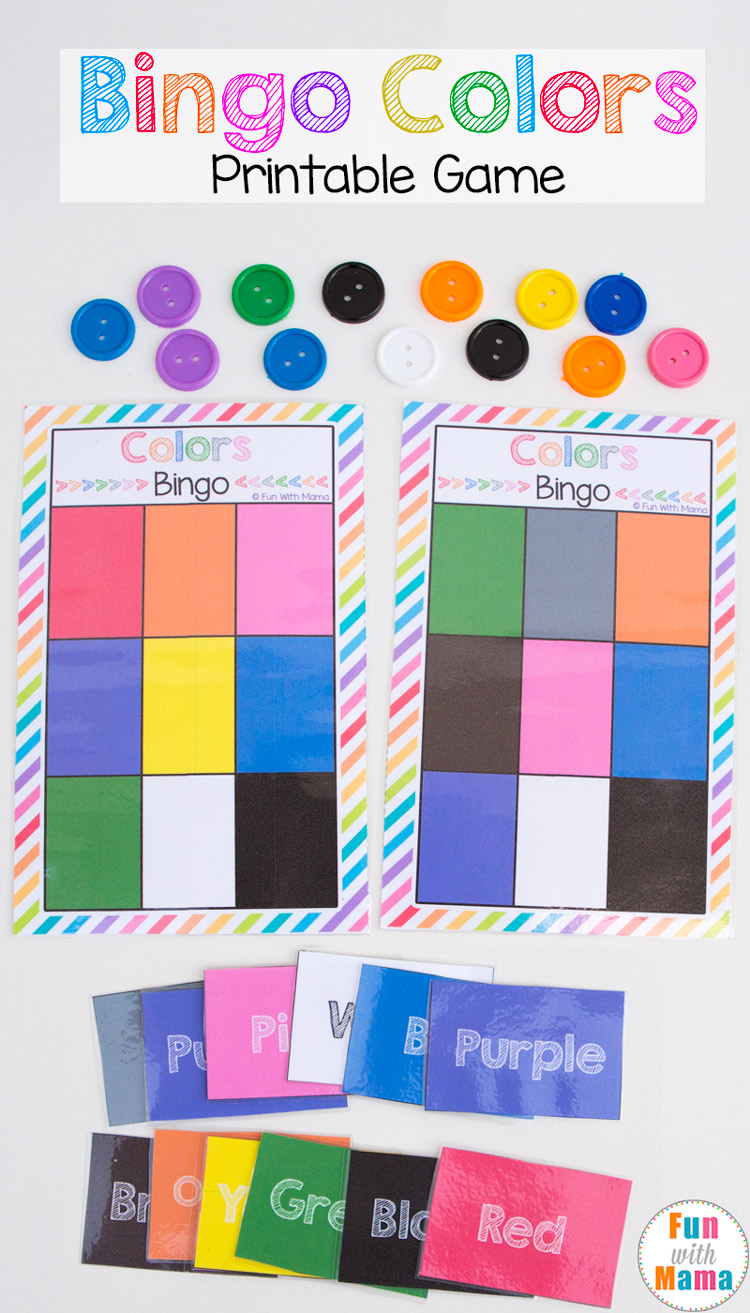 Printable Bingo Colors Game
This is definitely one of the best colors and shapes activities for preschoolers and toddlers. Kids will have to call out colors and make a visual notice of whether they have that particular color on their board.
Materials Required:
Please note that affiliate links are used in this post.
The free printable color bingo cards (You can find this at the bottom of this post.)
Bingo Chips or markers (This could be any one of these: buttons, mini erasers, pom poms, literally anything you have at home that could work, paper clips…)
Preparing the printable bingo cards for kids
Print out the activity onto card stock, cut, and then laminate. I laminate all materials that I know we will use more than once. This makes it stronger (and unlikely to bend), it keeps it from getting stains from kids' fingers and it allows me to use it through more than one child.

Once you have prepared it I then give it to the kids with the manipulative of my choice.
You could have them use colored buttons and have them choose the same colored button to the one that was called out and then place this on their mat.
You could use this worksheet for toddlers and let them organize buttons and other colored items to the matching ones on the game board thus turning it into a color-match game too!
Printable Colors Bingo Game for toddlers and preschoolers http://bit.ly/2nQpQrg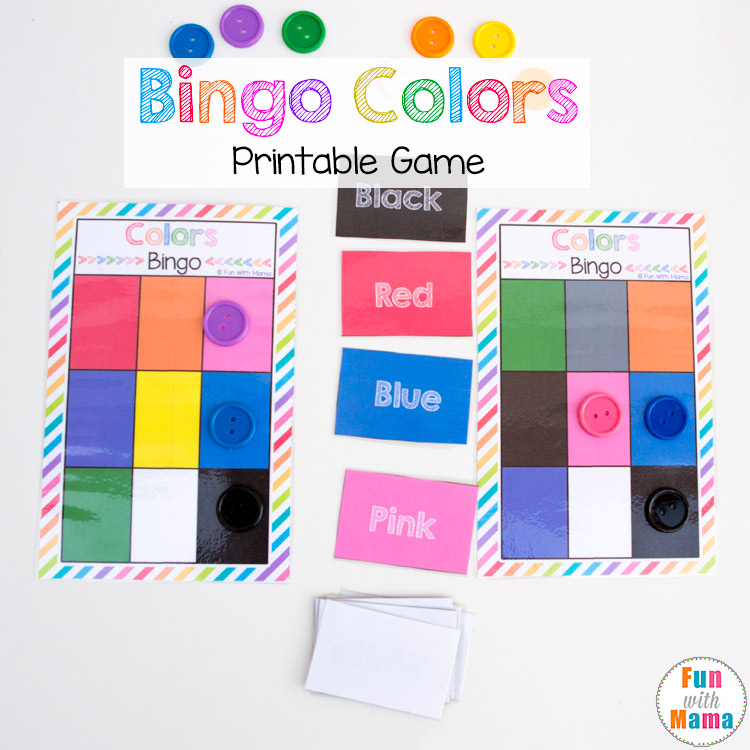 Winter Preschool Bingo Game
Make it a winter themed bingo game by throwing in some cute mini snowman erasers.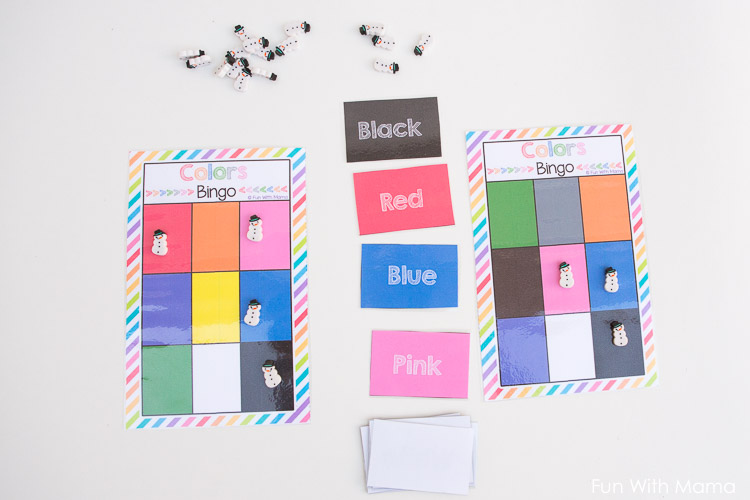 Variation for the game board: You could use this game board for toddlers and preschool kids by letting them organize buttons and other colored items to the matching ones on the game board. You could do it as a race —-> The first one to organize all their colored buttons the fastest wins!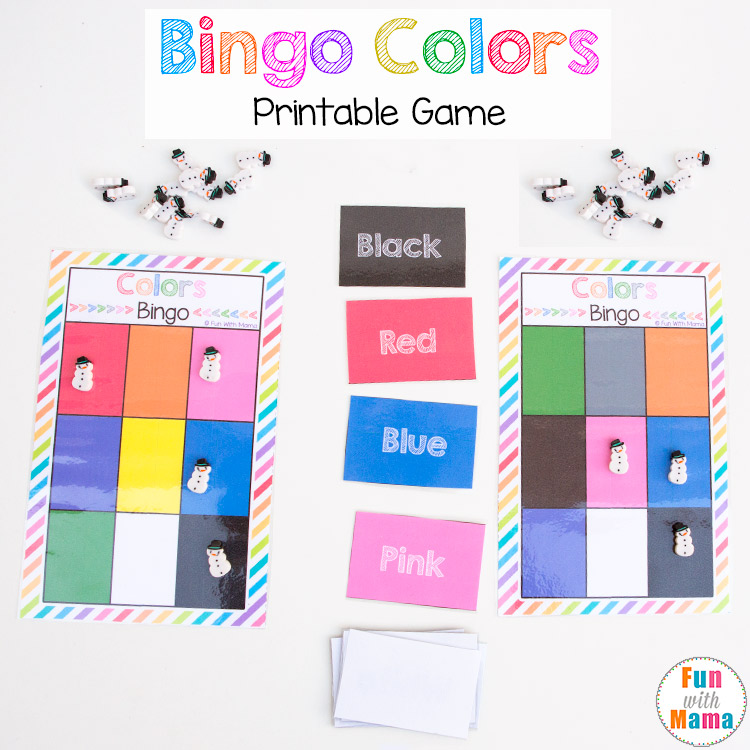 You can try out my older Bingo Colors Printable game for really young kids.
More bingo games are coming soon! Have a special request? E-mail me.
If you are looking for a wonderful bingo toy game to play with the kids I highly recommend the game Zingo. My kids between the ages of 3-7 truly enjoy this game and it is amongst some of our favorite preschool supplies.
GET THE COLOR-THEMED BINGO GAME HERE
GET THE FREE BINGO COLOR GAME HERE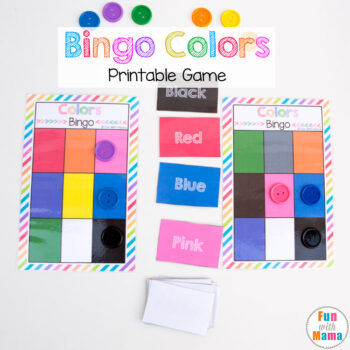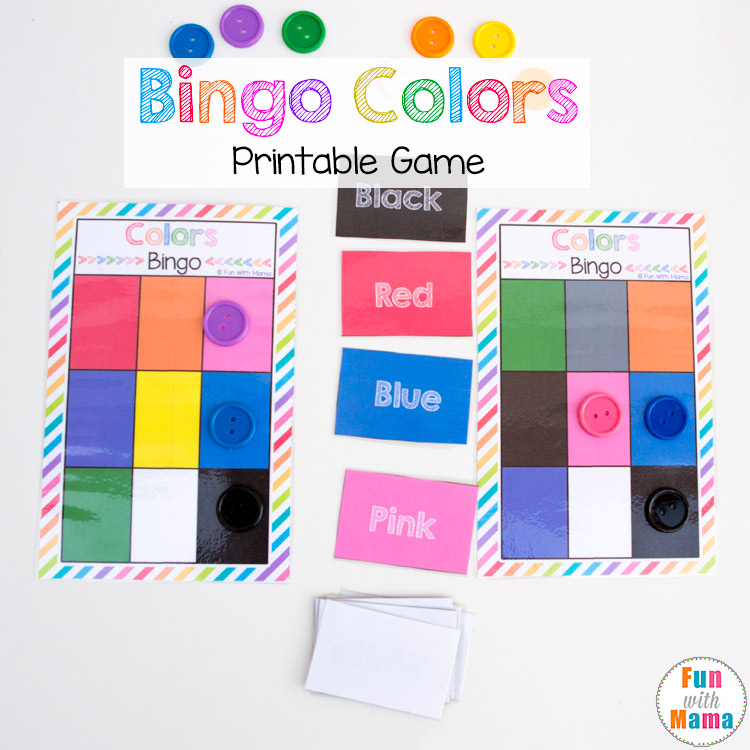 Already a subscriber? No problem. Just enter your details above so we can send this printable directly to your inbox.
WHERE TO GET THE FULL COLOR ACTIVITY PACK
GET THE COLOR ACTIVITIES PACK HERE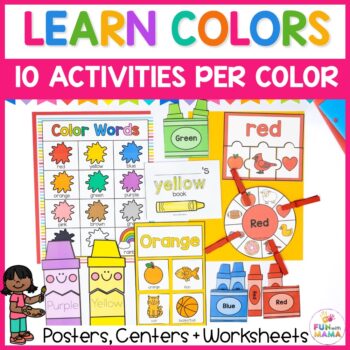 This color centers for preschool, pre-k and kindergarten resource will help your students develop color identification and color matching skills in a fun and playful format. It is packed with 10 activities per color, no prep worksheets and mini books, color identification mats, and MORE.
Want more Bingo Games? Then check out this Small Groups Pack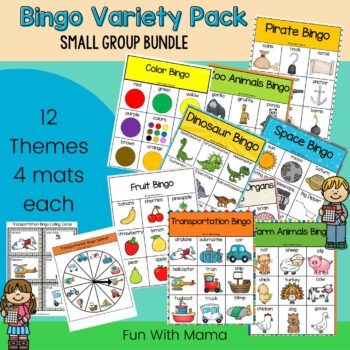 Grab the Bingo Variety pack for small groups. It includes 17 game themes with 4 mats each.
Looking for a classroom pack with 30 game boards per theme?
GET THE CLASS ACTIVITY PACK HERE WITH 30 GAME BOARDS + 12 Themes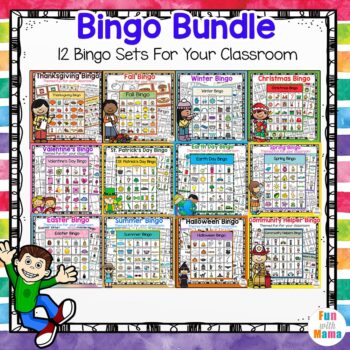 This pack includes 30 game boards in color and black and white and 12 themes.
Colors and Shapes Activities
More Preschool Bingo Games from around the web