What is it about the 3 little pigs that make kids love to retell the story over and over again? I bet it is the "I'm gonna huff.. and I'm gonna puff… and I'm gonna BLOW your house down!". Yep, that always elicits the most magical of giggles from kids all over the world. Kids can work on their storytelling skills with these fun Three Little Pigs Sequencing Cards. I have created two different sets of cards so that the story sequencing three little pigs activities can be made easier for preschoolers and a little harder for kindergarten and older kids.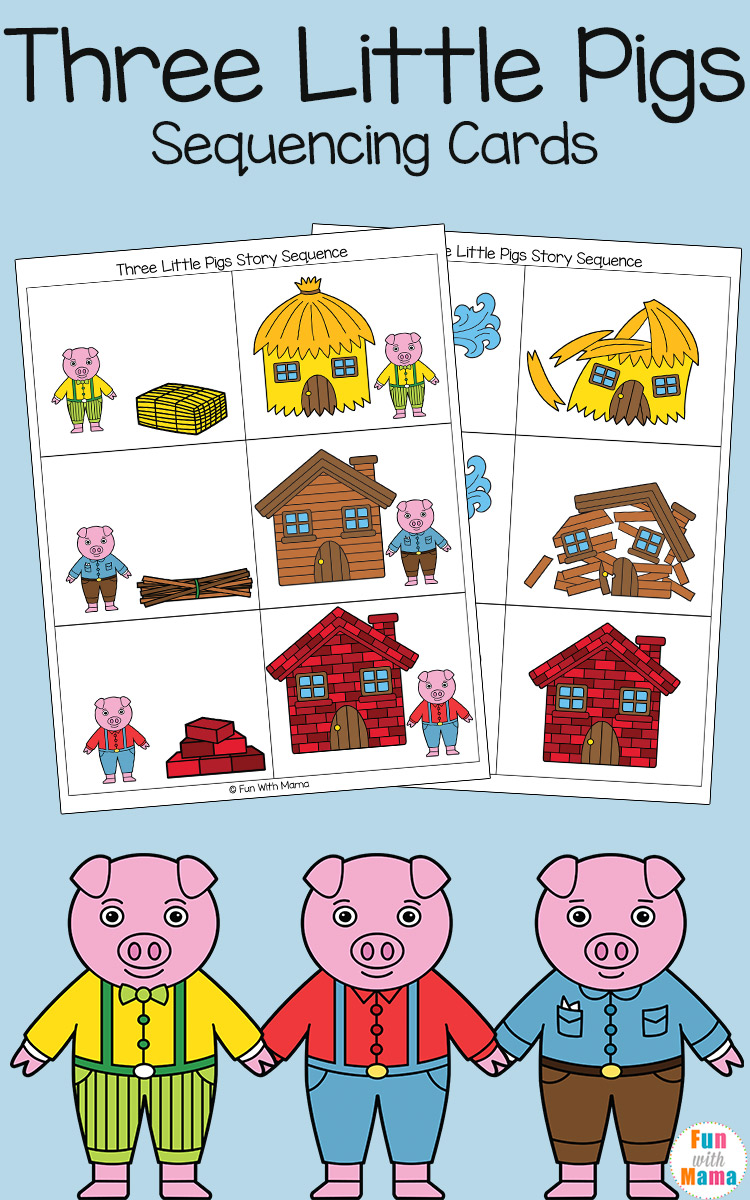 Three Little Pigs Sequencing Cards
Please note that affiliate links are used in this post.
My kids have loved retelling the story with these Printable 3 Little Pigs Houses Templates and Sensory Bin. My 3-year-old loves this fairytale story and my heart just melts when her eyes glitter with magic as she pretends to be the big bad wolf. Can anyone blame me for looking for more adorable Three Little Pigs activities so that I can live in a constant state of awe. You can even do this activity as a Three Little Pigs Art Project.
Don't forget to grab the free Three Little Pigs Puppets too.
The Activity
Just print out the pages you would like to use. For a young toddler, I would suggest you print out the first page and only use that page as your child familiarizes herself with the story and the sequencing cards. Preschoolers and Kindergarteners can move on to the larger set of cards. You can make this 3 little pigs sequencing cards activity as long or as short as you would for it to be.
Here you can discuss with your child about the quality of materials that the houses were built with. Which one is the strongest?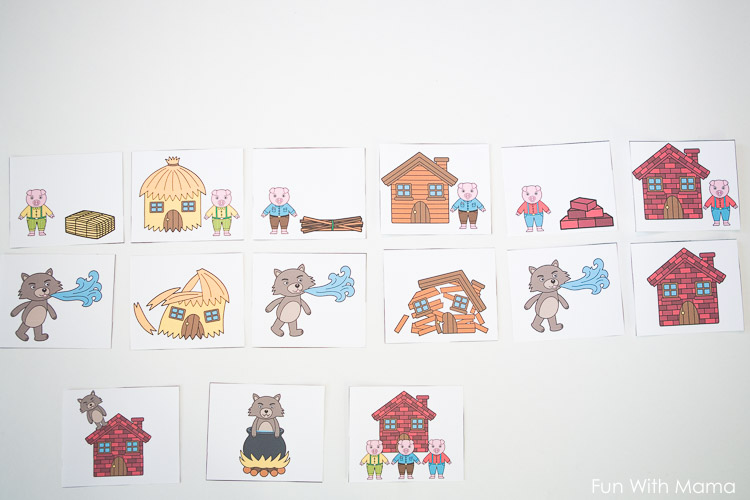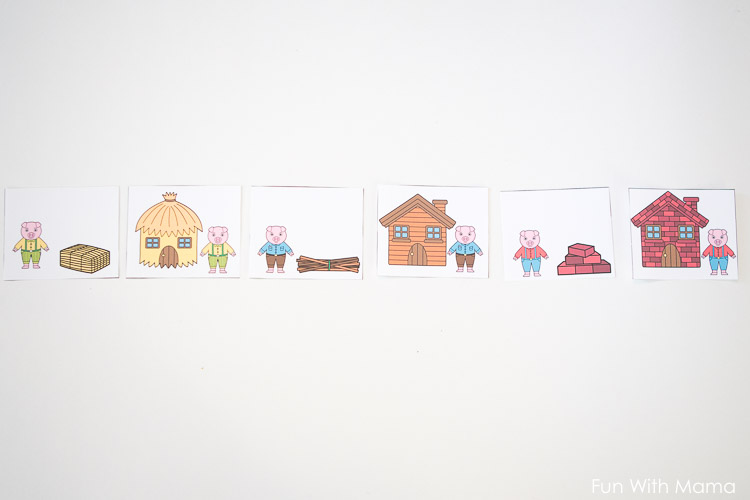 You can also work on matching. Which little pig built which house? Match them together. There really are so many fun ways to use them. You can also cut out the houses and pigs and glue them to craft sticks.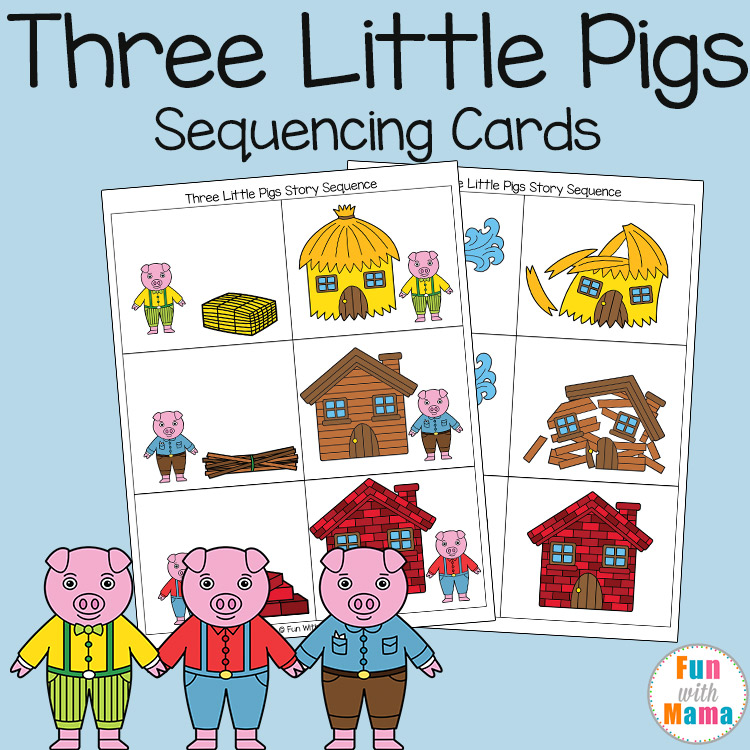 Where To Get This Activity
This activity is included in our Three Little Pigs Activity Pack
GET THE THREE LITTLE PIGS ACTIVITY PACK HERE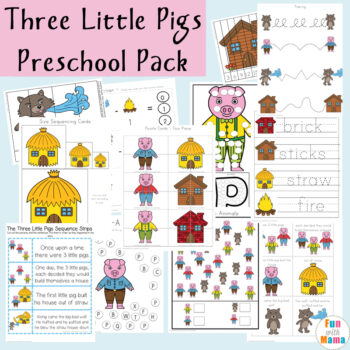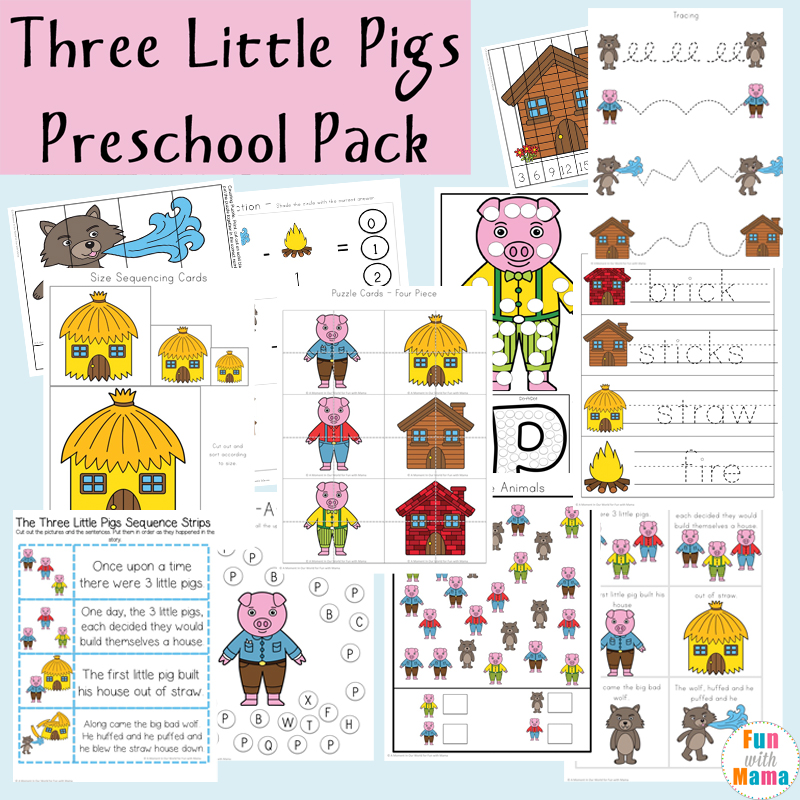 Bring the story of the three little pigs to life with these printable activities. Not only are they great for storytelling and sequencing, but children will also work on vocabulary words, counting, tracing, and more!
More Three Little Pigs Activities
More Sequencing Activities