Bring the story of the 3 little pigs to life with this 3 little pigs houses template printable. Kids will love the imaginary play time they can have with this much loved kids story. The printable Three Little Pigs crafts house template set includes a brick house, straw house and a stick house. Retelling and sequencing this story will be loved by toddlers preschoolers, kindergarten and even elementary aged kids. Add this sensory bin to a Three Little Pigs Birthday party with some finger puppets for more fun! While you are at it, check out these 10 Three Little Pigs Preschool Activities too!

Printable Three Little Pigs Activity Play Set and Houses
We are a book loving family and love exploring the books we find in a hands on way. Whether that be through art or re-enacting it. What could be more fun than bringing to life a much loved story? All children adore the story of the Three Little Pigs. I had purchased these little finger puppets and wanted to re-enact the story with my kids.
These templates are perfect for your sensory table

Materials Required for the Three Little Pigs Houses:
Affiliate links are used in this post. As an Amazon Associate, I earn from qualifying purchases.
3 Little Pigs Houses Template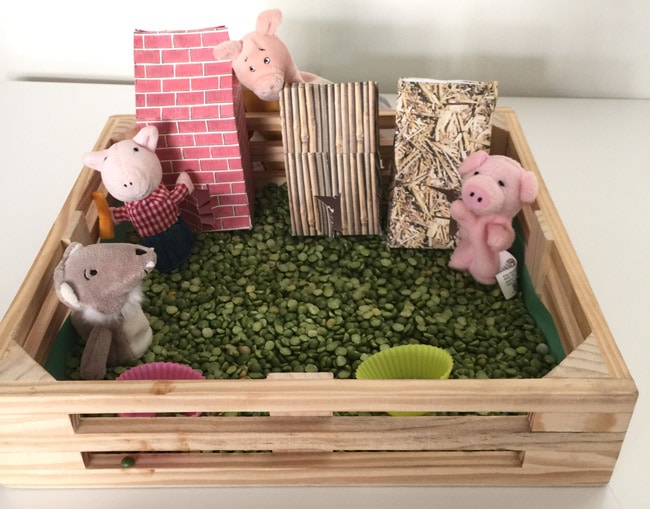 Since I did not have any milk cartons I used Kelleigh Ratzlaffs Milk Carton Template. I then combined(clipped) the brick/straw/stick paper to the template and printed out which was really easy.
If you would like to download these Printable Three Little Pig Activity Playset Houses Click Here!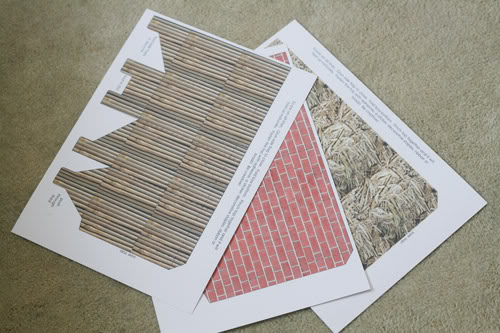 The difficult part was finding suitable backgrounds for ! I created some easy to download house texture files.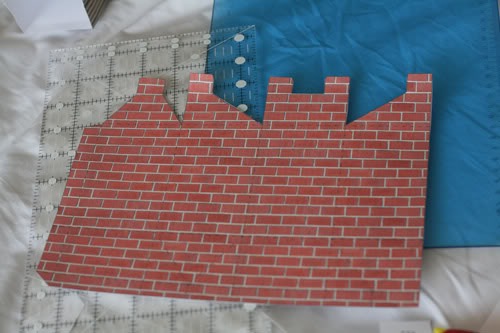 and folded and glued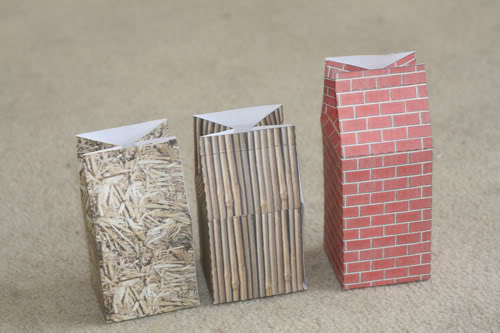 Check out more sensory table ideas here.
.
Here is a link to the Three Little Pigs Finger Puppet set that we purchased.

Other Fun Three Little Pigs Activities
Download these 3 little pigs vocabulary cards on my Read Build Write page.

Check out these 10 Three Little Pigs Preschool Activities – from DIY wooden blocks to arts and crafts tissue paper pigs this post has you covered!
These 3 Little Pigs Sequencing Cards are a great way to get kids to practice their storytelling skills!
Collect things from outside to make play houses like Valerie did at Frugal Family Fun blog. Don't forget to add doors and green felt for grass!
3 Boys and A Dog has this fun Three Little Pigs Sequencing activity!
Since I had the three pigs finger puppets I didn't need to make the pigs and wolf themselves but those can be made by printing out three pigs and a wolf images from google.
Make these toilet paper roll pigs at Dltk Kids. They've even got the wolf! 🙂
As another activity we then we printed a piggy face mask that I made and cut out the circle. You can download that here:

If you need to make the hole bigger just cut into the pink until it is the appropriate size.
D had a lot of fun being the wolf and blowing me down while I wore the piggy mask.
If you want to see more creative ideas follow me on Pinterest.