This free Three Little Pigs Printable Pack is filled with fun worksheets, clip cards and activities that are suitable for young children ages 3-8. They will enjoy working on their reading and handwriting skills as well as learning number recognition and practicing their counting skills. While this activity might say preschool, it is definitely suitable for kindergarten and first graders too!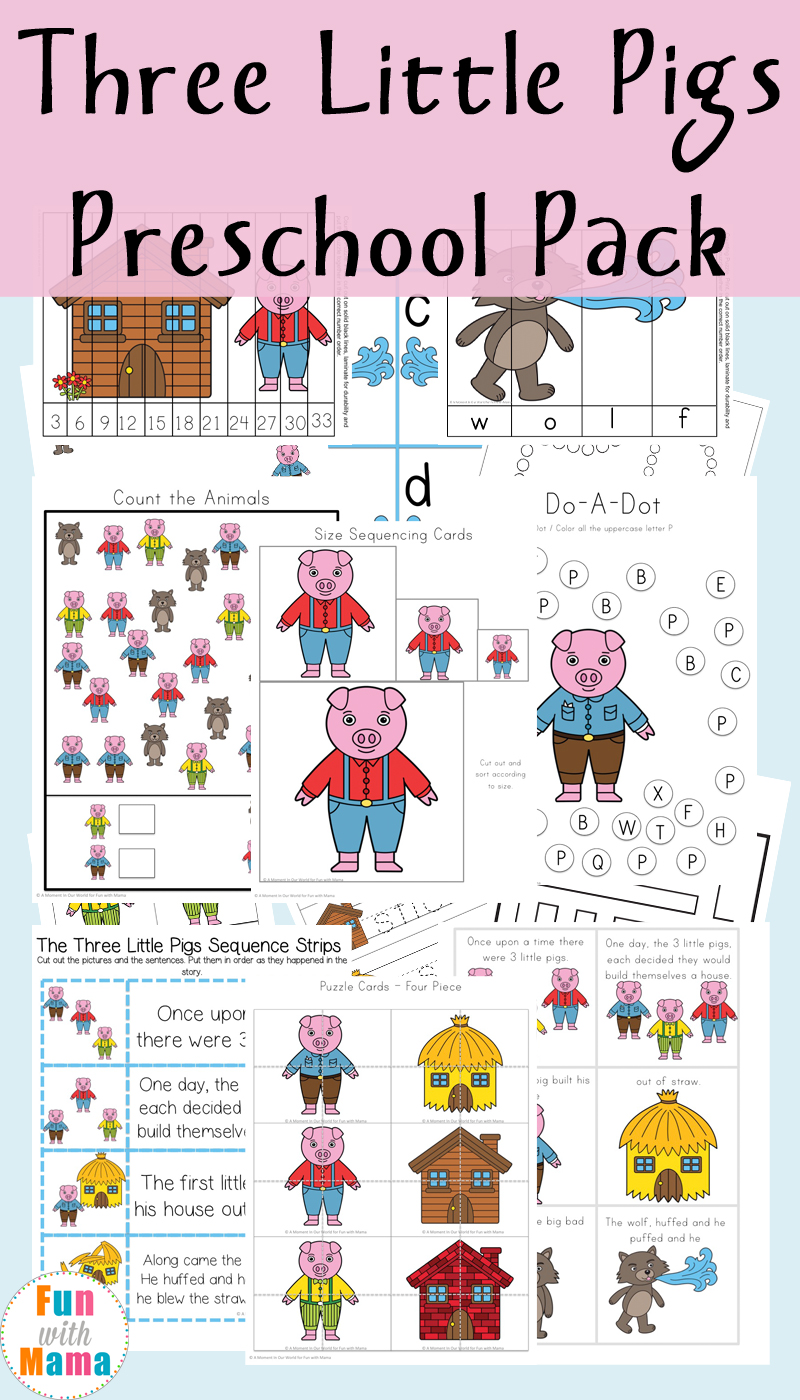 THREE LITTLE PIGS PRINTABLE PACK
This learning pack focuses on the Three Little Pigs story. All of these printable activities revolve around the characters of this story. It also includes story cards and story sequencing strips which your child can use to retell the story. These can be laminated and used, placing the cards in order. Another way to use the story cards is to laminate them and stick a paddle pop stick onto the back of them. This gives your child an easy way to hold the story sequencing cards as they retell the story in their own words.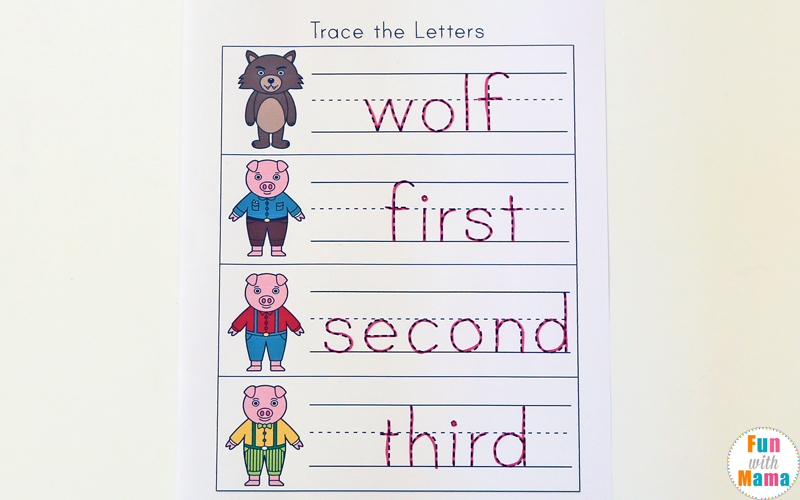 Materials Required:
Please note that affiliate links are used in this post.
Here are some items that pair well with these activities. You will use each of these items over and over during all my printable preschool activity packs.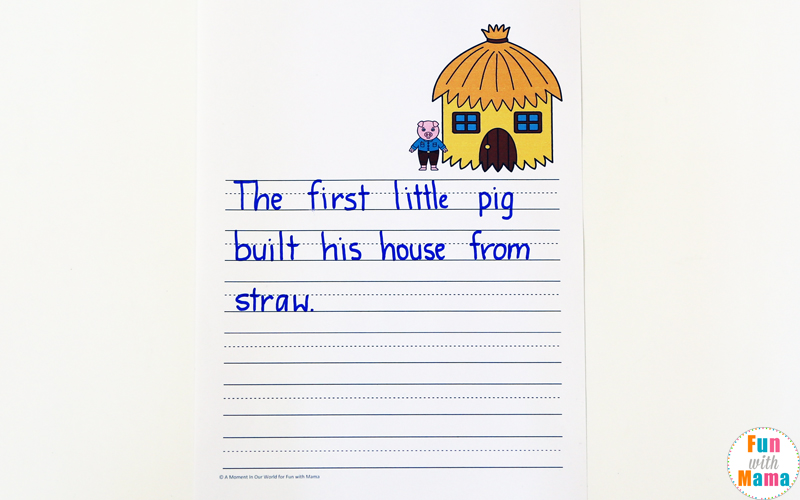 This 3 Little Pigs Preschool pack contains over 70 pages and includes the following activities:
Story Sequencing Cards
Story Sequencing Strips
Alphabet Matching Cards
Number Matching Cards
Do-A-Dot pages
I Spy Fun
2 piece puzzles
4 piece puzzles
Line Tracing Page
Maze
Montessori 3 Part Cards
Size Sequencing Cards
Number Puzzles
Word Puzzle
Cut and Paste the Missing Numbers
Count and Clip Cards
Simple Addition Pages
Simple Subtraction Pages
Cutting Practice page
See and Stamp pages
Trace the letters
Story / Creative Writing Pages
Playdough letter activity
Fingerprint letter activity
Push Pin letter activity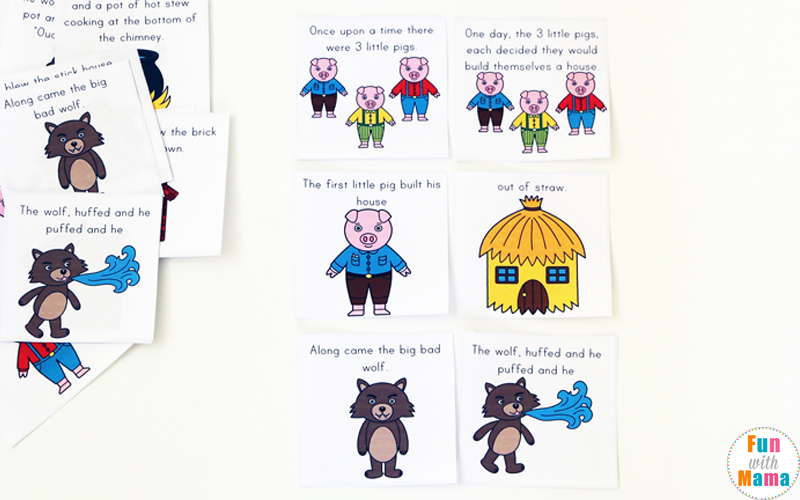 Also, don't forget to add the Three Little Pigs Sequencing Cards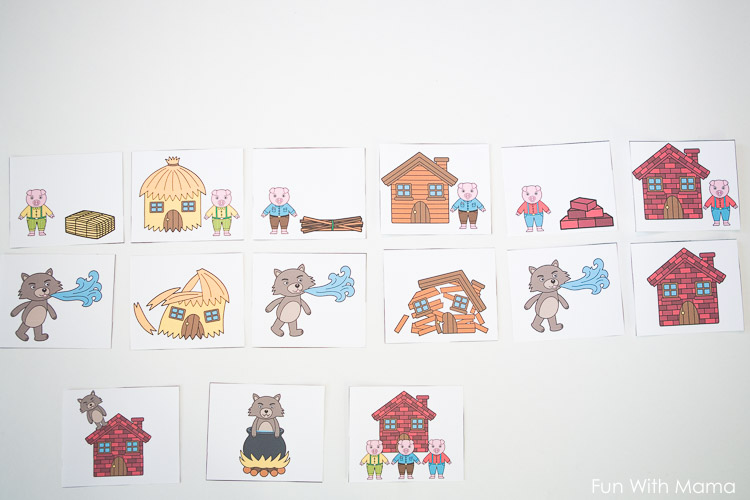 and the watercolor 3 little pigs coloring pages to the pack!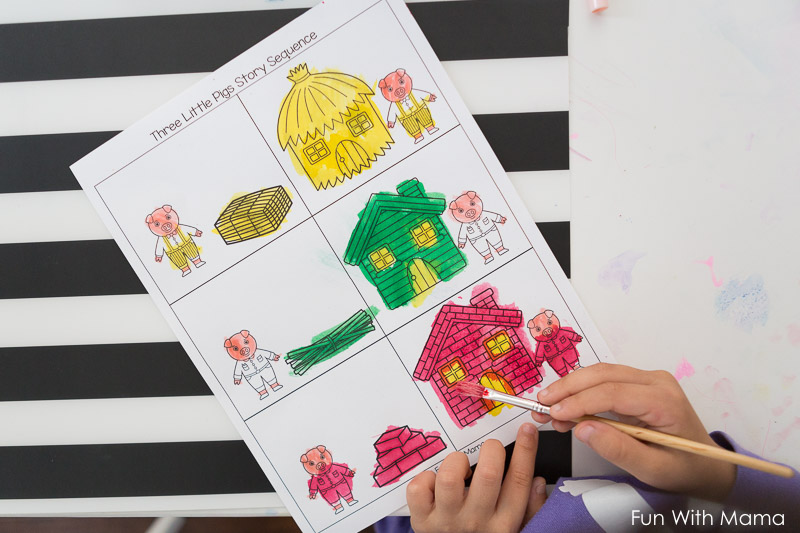 Grab the story Read Build Write Vocabulary Cards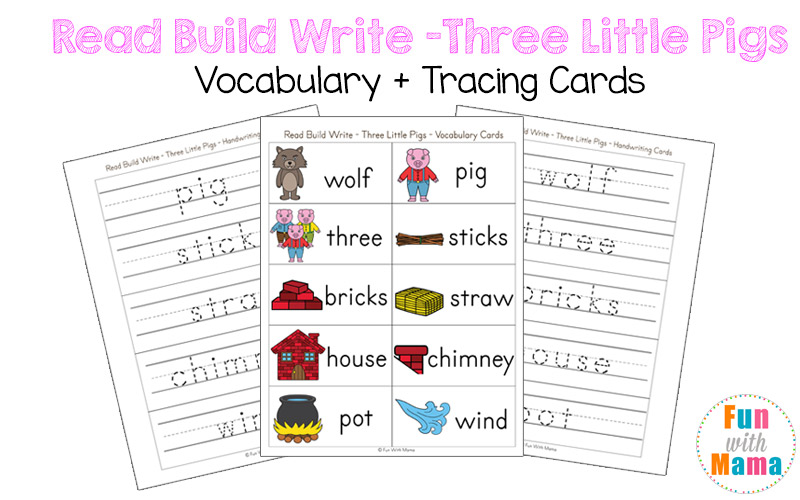 Download the free Three Little Pigs Pack here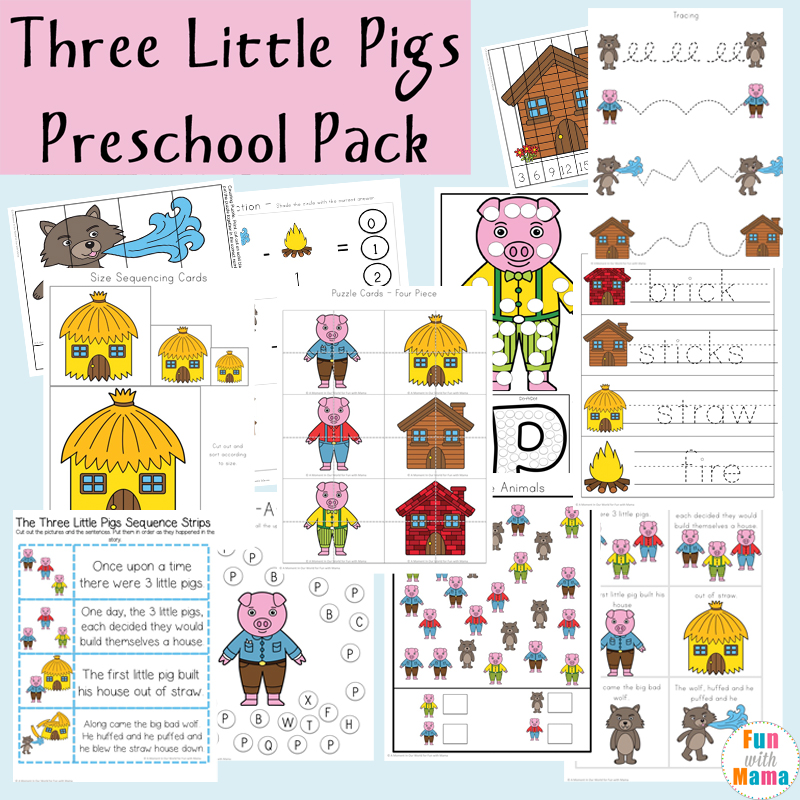 Three Little Pigs Activities for kindergarten
Stacey is an Australian homeschooling mum who has homeschooled their two boys from the start. Her blog,
A Moment In Our World
, is a way to share their homeschooling journey as well as a fabulous resource comprising of many fun activities, crafts, homemaking ideas, yummy recipes and lots of free printables.