As the weather starts to cool down, many people, including myself, find it hard to wake up and get out of bed in the morning. Not only do humans find this hard, but many animals do too. Certain animals have their own way of coping with the cold weather. Some migrate, while others hibernate. This printable pack focuses on animals that hibernate.
ANIMALS THAT HIBERNATE
Hibernation is a fascinating topic and children may have many questions like:
Why do animals hibernate
How long do animals hibernate for?
Which animals hibernate?
There are many fun hibernation books that can give children a closer look into the hibernation process. You also have to check out these hibernation activities for preschoolers that includes book ideas, questions to ask as well as a simple printable hibernation craft. You will also learn more about bear hibernation there too.
Aimed at children in preschool and kindergarten, the animals that hibernate pack is full of fun math and literacy activities focusing on nine different animals that hibernate.
Hibernation animal list:
The animals and insects we will be focusing on here are
Bats
Polar Bears
Bears
Chipmunks
Frogs
Groundhogs
Snails
Hedgehogs
Turtles
Materials Required:
Please note that affiliate links are used in this post.
Here are some items that pair well with these preschool hibernation activities. You will use each of these items over and over with all Fun With Mama printable activity packs.
When animals hibernate, they 'sleep'; their bodies enter into an inactive state that lasts for a long time, usually the whole of winter. Some of these animals can wake for short periods to eat, but a majority of them don't.
In this animals that hibernate printable pack you will find a cut and paste activity that will help children to understand the meaning of hibernation and why some animals do this. There are also many creative writing pages which children can use to write about where and how these animals hibernate.
Other animal hibernation activities include bingo, cutting practice, number puzzles, coloring pages, count and clip cards, puppets, see and stamp pages, letter tracing, size sequencing cards and I spy.
If you have students who are working on their alphabet letters, try out the alphabet letter hibernation activity here.
GET THE ANIMALS THAT HIBERNATE PRINTABLE ACTIVITY PACK HERE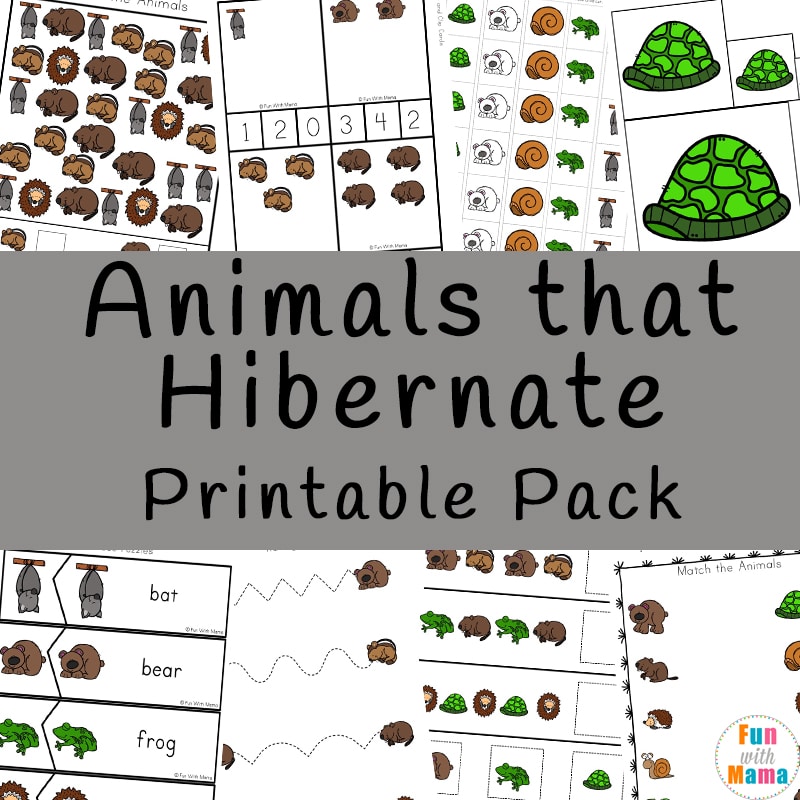 This activity is available in color and black and white. It can be purchased in the shop.
Looking for a freebie? Then grab the bear hibernating craft here: Hibernation Activities For Preschoolers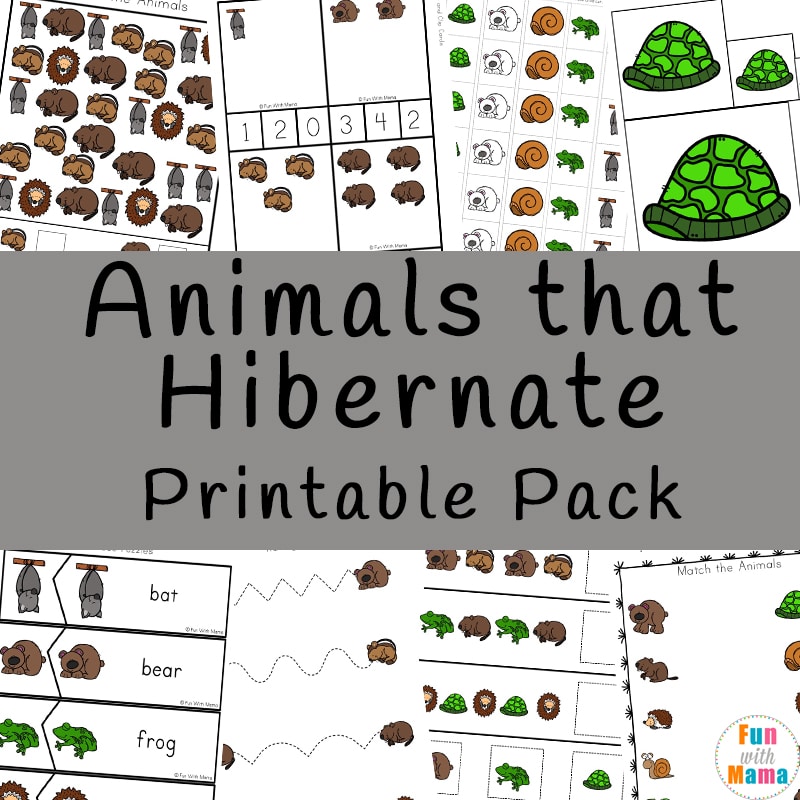 You can find some fun hibernation facts for kids here on the Scholastic website.