This hibernation preschool alphabet letter matching activity is the perfect addition to your preschool winter lesson plans. Children can match the uppercase and lowercase alphabet letters to place the bear in their correct caves.
This simple alphabet activity will help your early learner be able to recognize upper and lower case letters in a fun and easy way. They're certain to have a "bear"y good time with this hibernation alphabet activity!
Be certain to check out my Brown Bear, Brown Bear: Color Recognition With Your Preschooler as well for even more learning fun!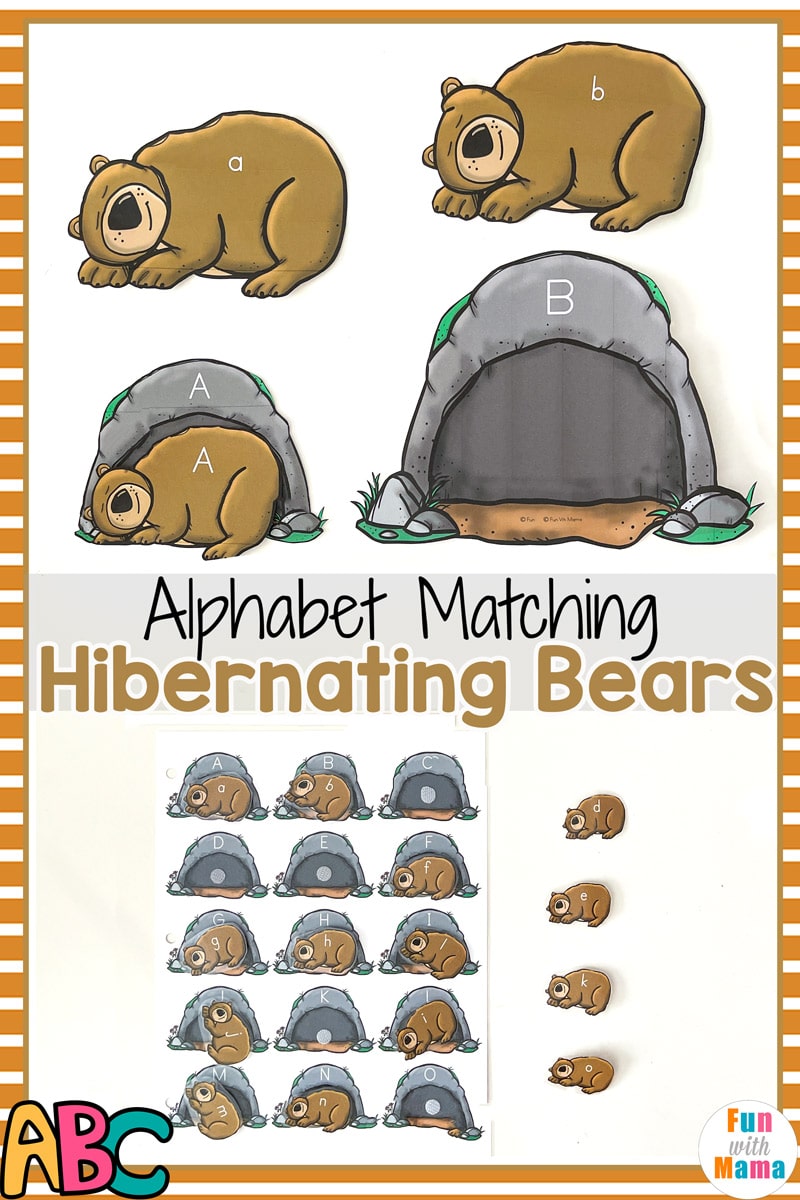 Hibernation Preschool Alphabet Letter Matching Activity
We do a lot of alphabet activities for kids at home. Preschool children are naturally curious about the alphabet, so I thought it would be fun to tie this alphabet practice into winter learning.
Before you begin with the alphabet letter activity, I suggest you check out my hibernation activities for preschoolers post. It contains all the details on how you can introduce the concept of hibernation and discuss different animals that hibernate.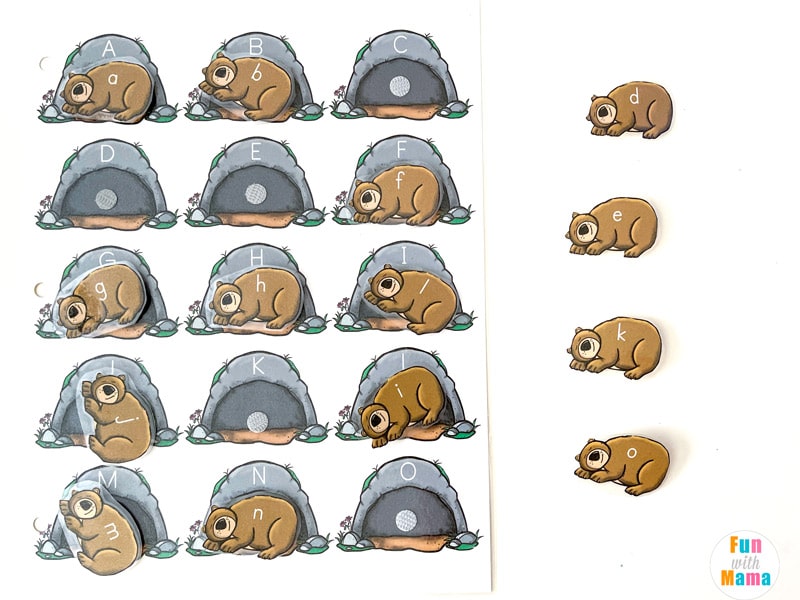 Materials Required:
Please note that affiliate links may be used in this post. Please see my disclosure policy for more information.
How to prepare this fun Alphabet Activity for Kids
Just a few simple steps are all you need for this fun alphabet learning activity for kids!
Step 1
To prepare the Preschool Alphabet Letter Matching Activity you have to cut out the bears. Don't cut the caves out.
Step 2
Then laminate the pieces.
Step 3
Add velcro dots. You could make this a file folder game by gluing the cave sheets to the file folder.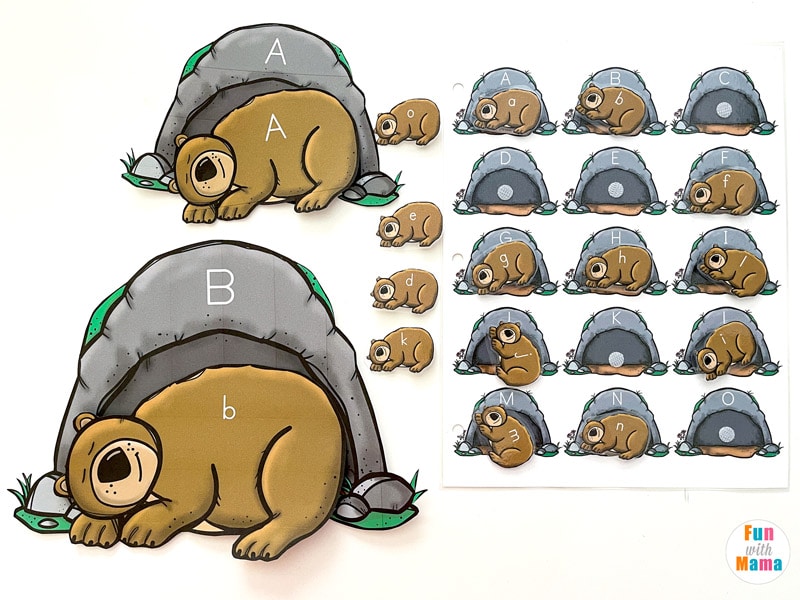 How to use this Preschool Alphabet Letter Matching Activity
I have included an uppercase lowercase match, as well as an alphabet letter uppercase to uppercase matching for younger kids.
I would say this activity is age-appropriate for children ages 3 years to 6 years.
You can grab a free sampling below or purchase the entire alphabet letter activity for your preschool learner as well.
How to Purchase this Hibernation Preschool Alphabet Letter Matching Activity
Your purchase of this product is much appreciated and helps me keep those creative juices flowing to have more printables made for your early learner at home!

More Fun Hibernation Activities for Kids
Check out these awesome hibernation activities for kids.
You can find more fun hibernation activities for preschoolers at Crayons and Cuties In Kindergarten.
Bear Snores On by Karma Wilson is one of my favorite hibernation books for preschoolers and kindergarten students. It has a catchy theme and it is a great way to start exploring hibernation.
Download this Preschool Alphabet Letter Matching Activity here:
Make certain to continue with the preschool activities and learning and check out even more fun preschool printables below: