If you're looking for some fun patriotic printables then try this 4th of July preschool activities pack. Add these games and worksheets to your fourth of July crafts The Fourth of July is a great day to spend time as a family celebrating America's Independence Day, making lots of amazing memories.
Finding great 4th of July activities for toddlers is so much fun to do! Make certain to check out our 35+ Summer Activities for Preschoolers as well.
4th of July Preschool Activities For Kids
You're going to love these red, white, and blue preschool activities! Not only are they perfect for creating Independence Day fun but they're great for educational activities and fine motor skills, too! This pack of 4th of July activities are a way to get them engaged and excited for the day.
There is a lot of Independence Day fun for the kids to have! These printables are great for kindergartners, toddlers, and even other early learners. Sit down and complete this 4th of July printable together as a family!
FOURTH OF JULY PRINTABLE PACK FOR KIDS
Aimed at children ages three through eight, this fun Fourth of July Printable Pack includes a variety of math and literacy activities with a fun patriotic theme.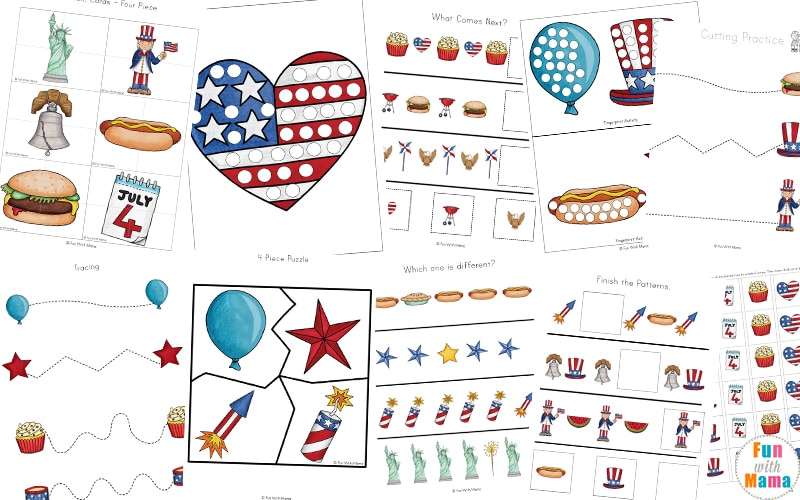 Materials Required:
Please note that affiliate links are used in this post.
Here are some items that pair well with these activities. You will use each of these items over and over during all my printable preschool activity packs.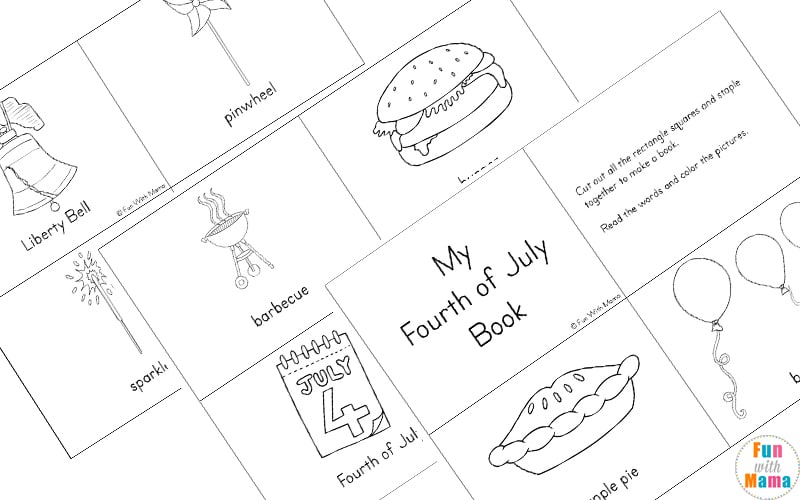 This Fourth of July Printable pack contains over 80 pages and includes many activities.
Kids will love this Fourth of July-themed printable pack. For great family fun, why not make up the bingo cards and spend time together with this fun game, while talking about the reasons behind all the celebrating.
The printable book which will help children with their reading and spelling is a great way to introduce them to some of the important symbols of this time such as Uncle Sam, the Liberty Bell, the Statue of Liberty, and the US Flag.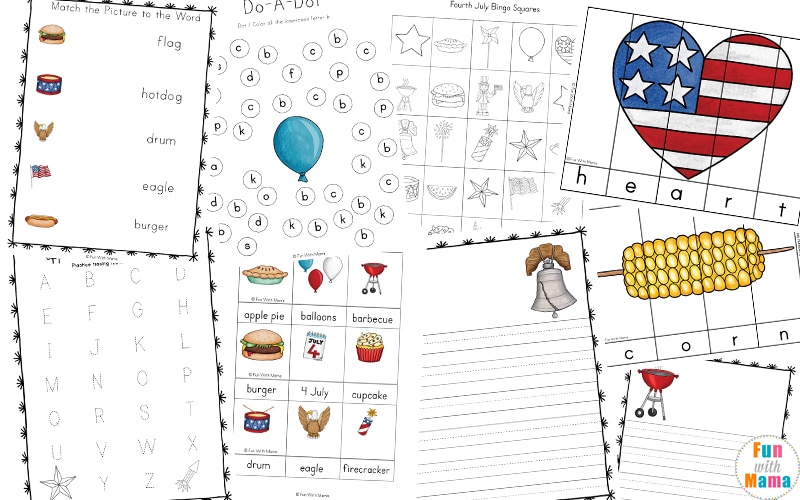 Other activities in this Fourth of July Printable Pack include:
These fun patriotic ideas for Independence Day include:
Fingerprint letter activity
Montessori 3 Part Cards
Size Sequencing Cards
Cutting Practice page
See and Stamp pages
Trace the letters
Story / Creative Writing Pages
Color by Number / Letter Pages
Number Puzzles
Word Building Puzzle
Number Cards
I Spy Fun
Puzzles
Line Tracing Page
Count and Clip Cards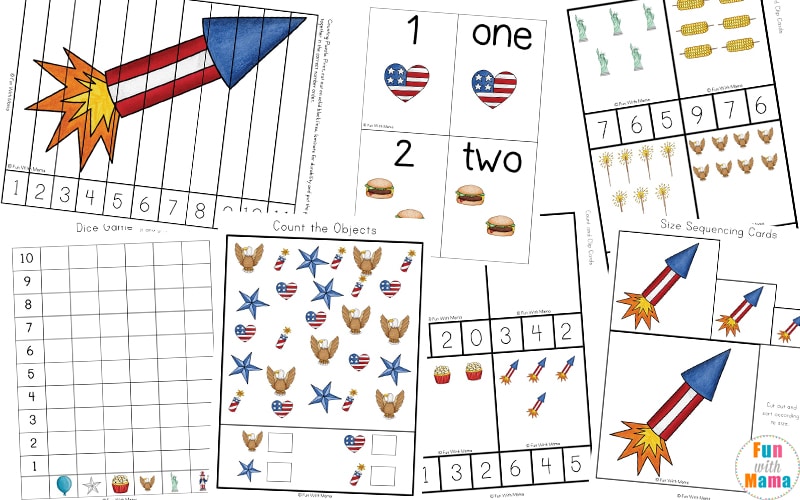 GET THE FOURTH OF JULY ACTIVITY PACK HERE
Help your students celebrate the 4th of July with this printable activities pack for kindergarten and pre-k. This fun and engaging pack includes Fourth of July worksheets, a bingo game, count and clip cards, a Fourth of July mini book and much, much more!
Have fun printing out these fun preschool printables and letting them get right to work! The Fourth of July Preschool printable is a great way to help them get excited for the big day!
You'll find that these 4th of July preschool activities are the best way to get them engaged and active in their learning! A great learning tool and resource for kids!