Are you trying to find out how to remineralize and strengthen kids teeth? Is your child suffering from cavities and tooth decay? You may be wondering how to fix cavities in toddlers or baby teeth? If you are looking for ways to naturally strengthen your child's teeth instead of having to pull them out or have them filled then check out this post.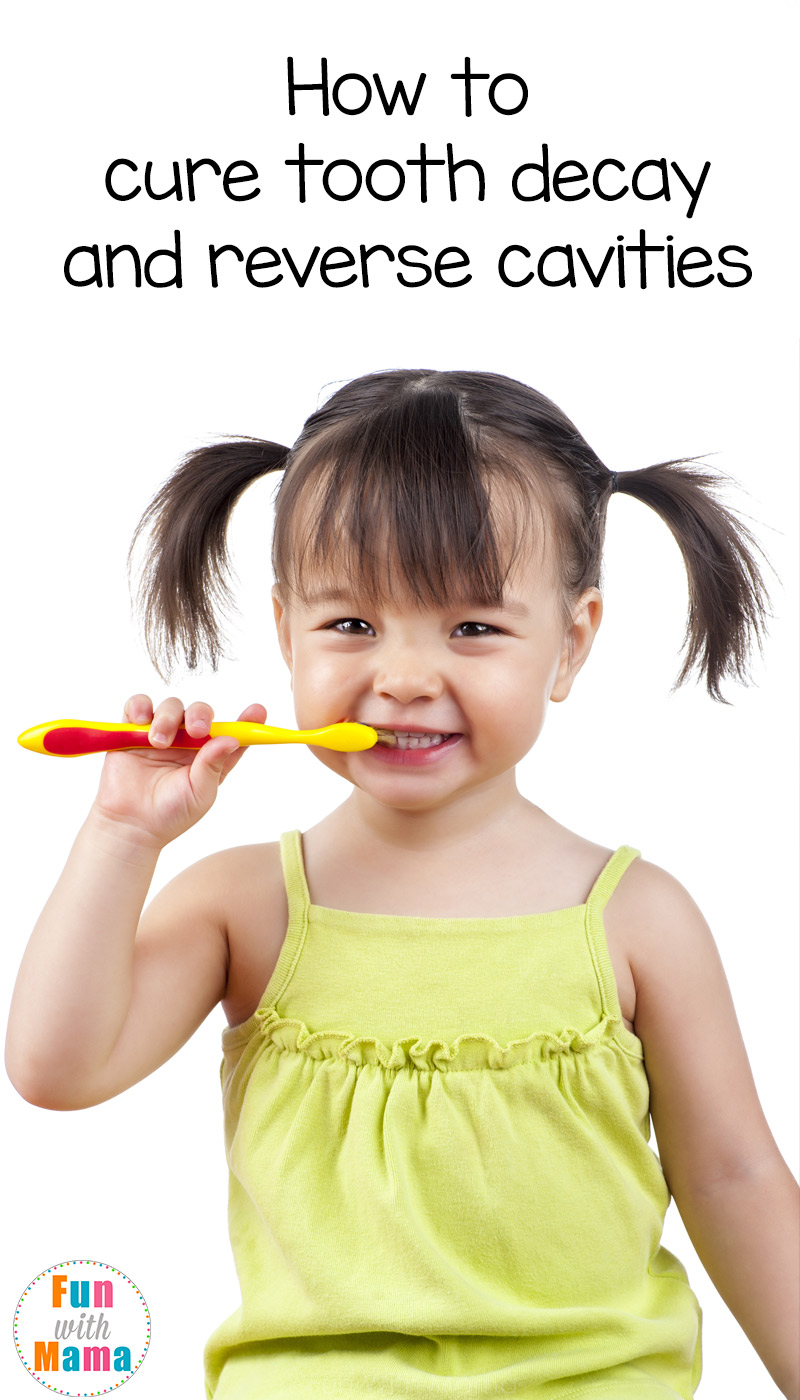 After my 2 year old daughter had to undergo a dental procedure under general anesthesia to fix up the cavities in her teeth I had to find out more on how to prevent this in the future. She was just under two years old and the dental procedure was a bit traumatizing. Her cavities were not caused by candy and sweets. She was born with a weak enamel . She had to go under general anesthesia three times in her life (twice for ear grommets, once for dental) and was fine after both grommets procedures but unfortunately after the dental procedure she couldn't wake up from her anesthetic. Her spo2 dropped to 72% and the nurse had no idea how to care for her (This was at a hospital in South Africa). Now we know that it was because the Anesthetist used morphine after her procedure (which he shouldn't have.)
In this post I outline some of the products that I plan to use to prevent this in the future and at the bottom I include my story of my daughters bad reaction to general anesthesia. The story is long but it really gives you a recount of everything that occurred.
Also, if your child is still sucking their finger, now would be a good time to get them to stop..
Some people believe that fillings in baby teeth are a waste of time, but that is not true. Untreated cavities in baby teeth can effect permanent teeth and trust me, you do not want that to happen.
Disclaimer: The post contained affiliate links to products that at no cost to you, this blog may receive a small commission. However, I have purchased each of these items myself and highly recommend them.
How to Remineralize and Strengthen Kids Teeth
This is how I plan to prevent this in the future and remineralize and strengthen my kids's teeth.
I started to read this book on my kindle called Cure Tooth Decay: Heal and Prevent Cavities With Nutrition. There are so many wonderful suggestions in there. I hope to ensure that my children all have healthy teeth.
I plan to use some of the recipes in the Nourshing Traditions Recipe Book to build a stronger body for my kids.
How to Prevent and Heal Cavities Naturally:
It is very important to teach your child how to brush their teeth. By getting into good habits from the start, you will hopefully create a lifelong habit of brushing. Make sure that you teach your child that after they brush their teeth at night, they should not eat anything else. Their mouth should be clear of any good, drinks or germs before bed.
Model this for them. I brush my teeth with my electric toothbrush and my daughter can try brushing her teeth using hers. Make faces while you brush, it's so much more fun!
If your child is still a baby or toddler then: Wipe your child's teeth with Spiffies Tooth Wipes every single time they eat something.
–Use Xylitol which is normally used as a replacement for sugar but you can use it as a mouth wash (after brushing) or just put it straight onto your and your child's teeth because it apparently prevents and heals cavities. Germs can't penetrate it.
–X-Factor Gold High Vitamin Butter Oil and Blue Ice Fermented Cod Liver Oil which are supposed to help your body absorb minerals better and are good for your overall health and specifically for your teeth.
–MI Paste (Also called GC Tooth Mousse) applied at night once every three days.
Make sure you are using a good tooth brush:
–Scheusslers Kids Minerals Bones and Teeth which is a combination of tissue salts.
I purchased a Sonicare kids toothbrush because it is highly rated from every single dentist I have spoken to. I definitely notice a difference between this and a regular toothbrush and I think it provides a good habit of brushing for a full two minutes.
I also purchased a Waterpik for flossing. I find it really hard to teach my kids to floss and the Waterpik is honestly so much more convenient! They have a kids version but I opted to go for the regular adult version of the Waterpik instead..
-Bone broth and Kefir are excellent for teeth.
If your child is suffering from Tooth Decay and Cavities (or even if they aren't) I have researched this topic a lot and see that the above suggestions really helped others without having to do fillings and without needing to go under general anesthesia.
I have also found a way to make the dentist less scary… I purchased the Play Doh Dentist toy and this allows my children to take charge and pretend to be the dentist. You can find more details in the Play Doh Dentist Doctor Drill and Fill Blog post. It will give you a parents review of the toy. To see my children's review of this toy you can watch the video on their kids YouTube channel
Have you found ways that could help remineralize and strengthen kids teeth? Please leave a comment and let me know.
Causes of weak enamel in kids?
A little history… maybe this is the reason for her weak enamel.

To be honest, this is something we will never know. Maybe it was my non-existant vitamin D level during my pregnancy… or maybe its the medicine I had taken when I was pregnant. Maybe it was the breastfeeding during the night.. or the medicine I took.
When I was about 8 months pregnant with Aalz I got really sick with a bad flu , eye infection, and sinus infection. After trying to fight it myself for over a week I was told by my doctors substitute (my doctor was out of town) that I would need to take antibiotics just in case the baby came early (I have a history of preterm labor). I would need to be in good shape so as not to give my child an eye infection and the flu.
When I looked up the antibiotic eye drops online I had seen that someone mentioned that when they used the drops during the third trimester of pregnancy their baby's teeth erupted with white spots. I asked the doctor about this who basically laughed at me and got sort of mad at me for thinking something 'ridiculous'. She said she has prescribed it to many pregnant woman and has never had any issue. (On a side note….How would she know if anyone had an issue when she's an Ob-Gyn not a pediatrician?)
My beautiful little girl was born and when her teeth came out at ten months old they looked great. However, during her first two years she was always getting severe ear infections. They were so severe that my normally cool pediatrician would make the most horrified face when he would look in her ear. She probably got 4 antibiotics in her first year to clear these horrible ear infections. It was suggested that we put in grommets for her. I was too scared of putting my daughter under general anesthesia.
The weak enamel starts to show signs.
Within a month or two of her new teeth erupting… the one in a million white spots were there. My dentist said this is the perfect place for cavities so I needed to be careful. Aalz hardly eats chocolates/candy and she eats a pretty healthy diet.
At 22 months old her teeth were now black from cavities that somehow found their way into her teeth. One tooth started to disappear as the enamel would literally scratch off and she started to complain about pain. I did not want to have to put her under general anesthesia (especially so soon after putting her under general anesthesia for grommets) so I consulted with three dentists who all told me that she needs to fix her teeth up under anesthesia immediately because besides pain she could get an abscess on her permanent teeth. Hearing that her permanent teeth could also have the same fate I immediately scheduled the procedure. You can read this post to see exactly how the operation went as well as our toddlers horrible experience going under General Anesthesia.