Doing science with kids is one of my very favorite things. I love how easy it is to show kids the world in a fun, hands-on way. This is why learning how to grow beans in a bag is so much fun!
This bean in a bag science experiment is the perfect simple science experiment to try at home or in the classroom.
It's super easy, doesn't take expensive supplies, and the results are impressive. Kids will love learning how simple green bean seeds transform from seed to plant right before their eyes.
How To Grow Beans in a Bag – Easy Bean in a Bag Science Experiment
Whether you're doing this project in a classroom with a bunch of kids, or doing it at home with just one or two, there is no better or easier science project than the bean in a bag experiment!
You can even experiment with growing other types of seeds like corn, flower seeds, and grass seeds to see if the growing process differs from plant to plant.
Discuss the life cycle of plants and what plants need to grow when doing this experiment with kids.
Germinating Seeds in a Bag Experiment
The bean in a bag experiment is a simple science experiment that shows kids the life cycle of a bean seed up close and personal. This project takes a few weeks to complete so make sure to allow enough time to grow the bean seeds from sprout to plant.
Supplies for Sprouting a Bean in a Bag
You'll want to have these supplies when you make your green beans in a bag!
Green bean seeds
Potting soil
Jar or cup
Plastic baggie
Paper towels
Directions for the Growing Beans in a Bag
For this activity, you'll be sprouting green bean seeds and following a plant's life cycle!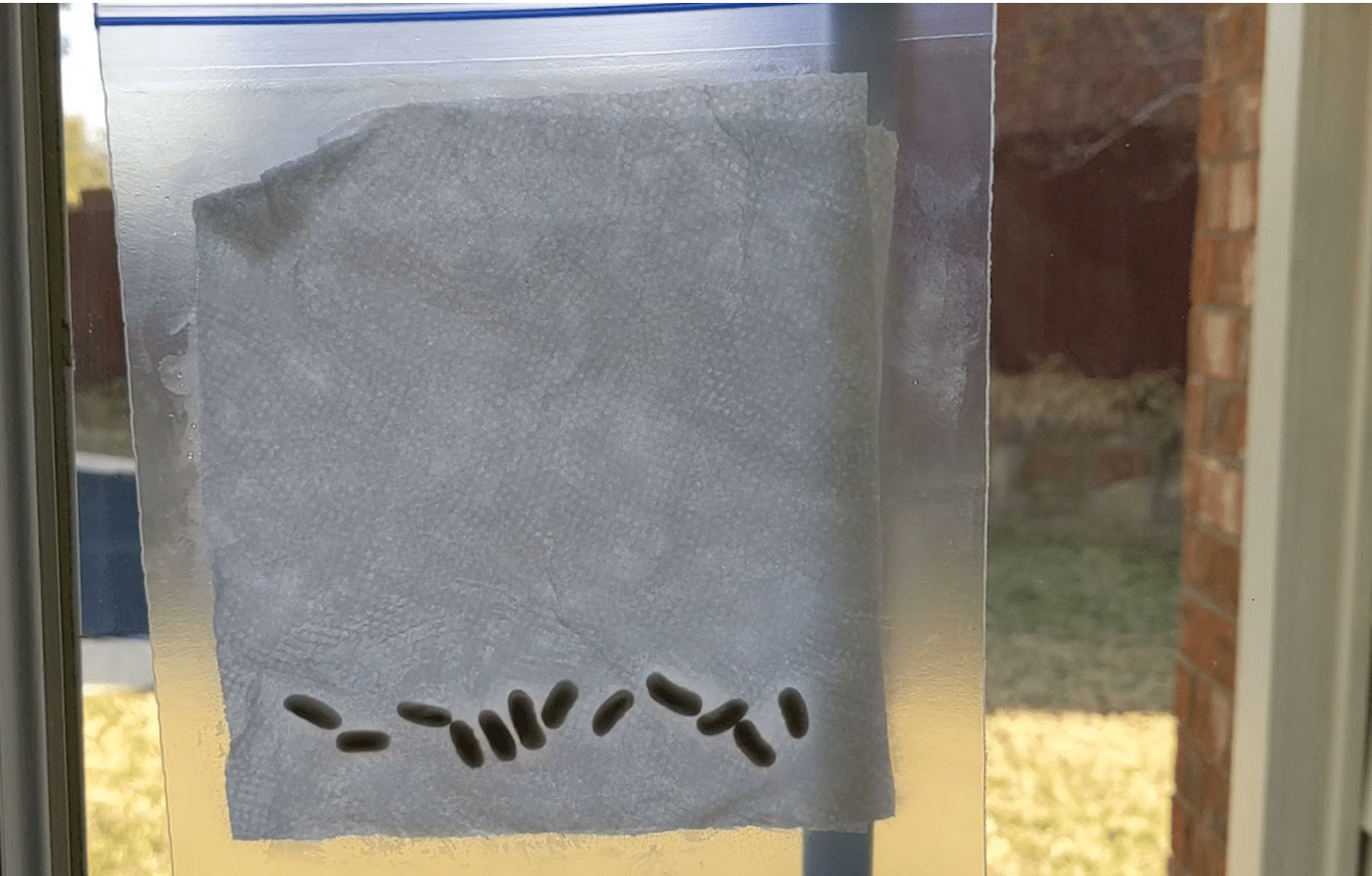 First, dampen some paper towels and put them inside a plastic baggie. Place a few seeds inside the bag and close it. Attach the plastic baggie to a sunny location, like a window.
Wait until the seeds start to sprout. This stage is known as "germination."
Once the seeds germinate, they are ready to plant. Plant the seeds in a cup or jar filled with potting soil. Place in a sunny location and keep the soil damp.
Over the next few weeks, the sprout will grow into a seedling and eventually a mature plant. Once the seedling has multiple leaf shoots, it is ready to be transplanted outdoors or into a jar.
Plant outside in a sunny location and continue to monitor its growth. In a few months, you'll see the green bean pods appear!
This simple science activity for kids is the perfect way to watch the growth pattern of the bean. You can try this with other types of beans as well to see the difference.
The kids will learn so much from this simple bean in a bag experiment!
More Science Activities for Kids