If you are looking for a Kiwi Crate promo code that will get you the best savings on these wonderful kids subscription boxes for kids then you are in the right place!
As you may already know, I believe the best subscription boxes for kids are the Kiwi Crate and Koala Crate boxes. My children love these monthly subscription boxes and are eager to receive their delivery each and every month. I know that this can get expensive, that is why I have created a page strictly to host all the Kiwi Crate Promo Codes and Coupon codes that I find. I want to make it as easy for you to spend your time doing activities with your children without the frustration of prep time!
I will also add Tinker Crate Promo Codes and general KiwiCo Promo Codes here too.
Our KiwiCo Reviews are at the bottom of the post.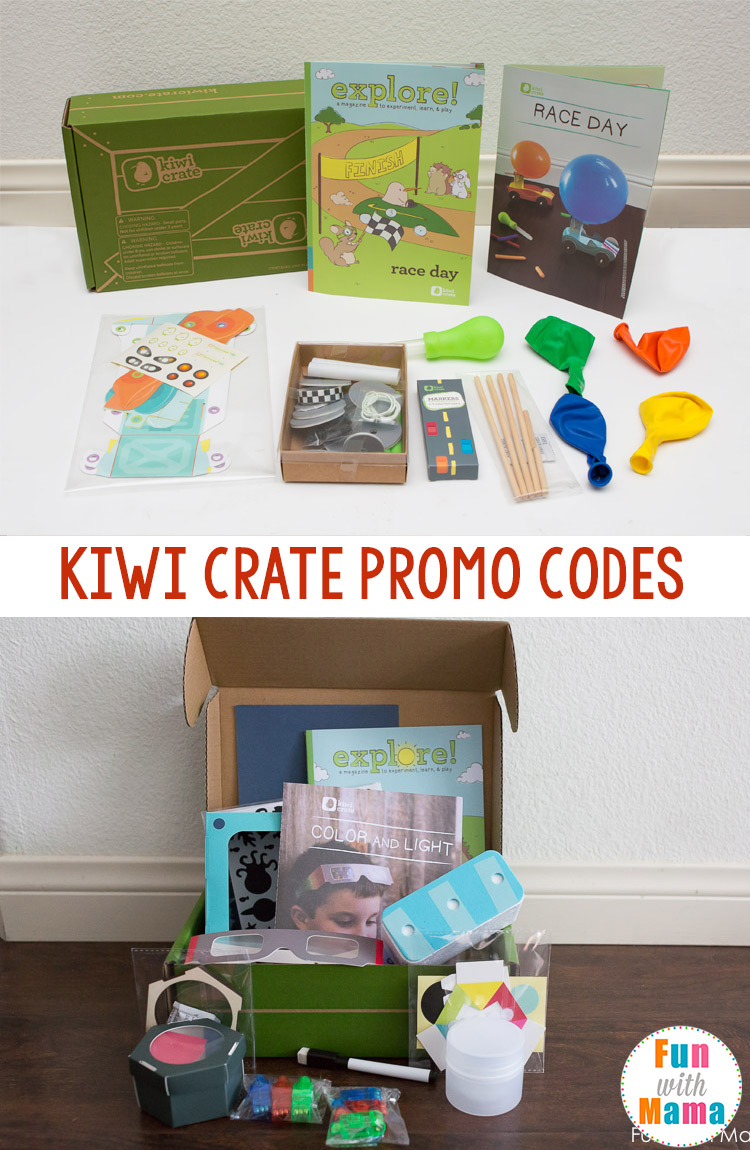 Kiwi Crate Promo Code
Currently active coupon codes. If you would like to pass it forward, leave a comment letting us know which coupon you used and how much you saved! I have included a wide variety of codes here to best suit your subscription type. All you have to do is click the link or images to receive the savings!
Why We love Kiwi Co Subscription Boxes for Kids
My family loves KiwiCo products because all the supplies required for each activity can be found within the box. Each activity box contains 2-3 activities for your child. KiwiCo sells four different activity boxes each geared towards something different. As a mom of 3, my life is already busy enough. I truly enjoy doing activities with my children and these boxes are really wonderful for weekends when the kids are feeling bored. These boxes are the perfect boredom busters! While many of them do need adult help, as the children get older it requires less and less help from Mom. I love that there are three activities within each box and that I had to do virtually no work in order to prep the activities… Minus moving my mouse to order the product. The quality of each box is always 100%! I highly recommend you gift a subscription to your child, grandchild or a special little one in your life. You can also find my favorite and the best subscription boxes for kids here.
This post contains affiliate links please see my disclosure policy for more information.
Get 40% off your first box below!
Tinker Crate Promo code
About KiwiCo Boxes
Cricket Box – Ages 2-3 years old – Geared towards exploring and discovering.
Koala Crate Box – Ages 3-4 years old. – Includes fun play and learn activities.
Kiwi Crate Box – Ages 5-8 years old – Focusing on Science, Art and More. This box often contains STEM activities.
Doodle Box – Ages 9-16+ – Geared towards art and design techniques.
Tinker Crate – Ages 9-16+ – Geared towards science and engineering.
If you have a good Kiwi Crate promo code then leave a comment below!
Kiwi Crate Reviews
You can find all of the Kiwi Crate boxes we have tried and reviewed below.
Koala Crate Reviews – Ages 3, 4 and 5.