Do you have any superhero fans in your house? Do they love to dress up and pretend to be a superhero? Bring their love for pretend play and add to learning activities. They will love completing the activities in this exciting Superhero Printable Pack, especially while dressed as their favorite superhero.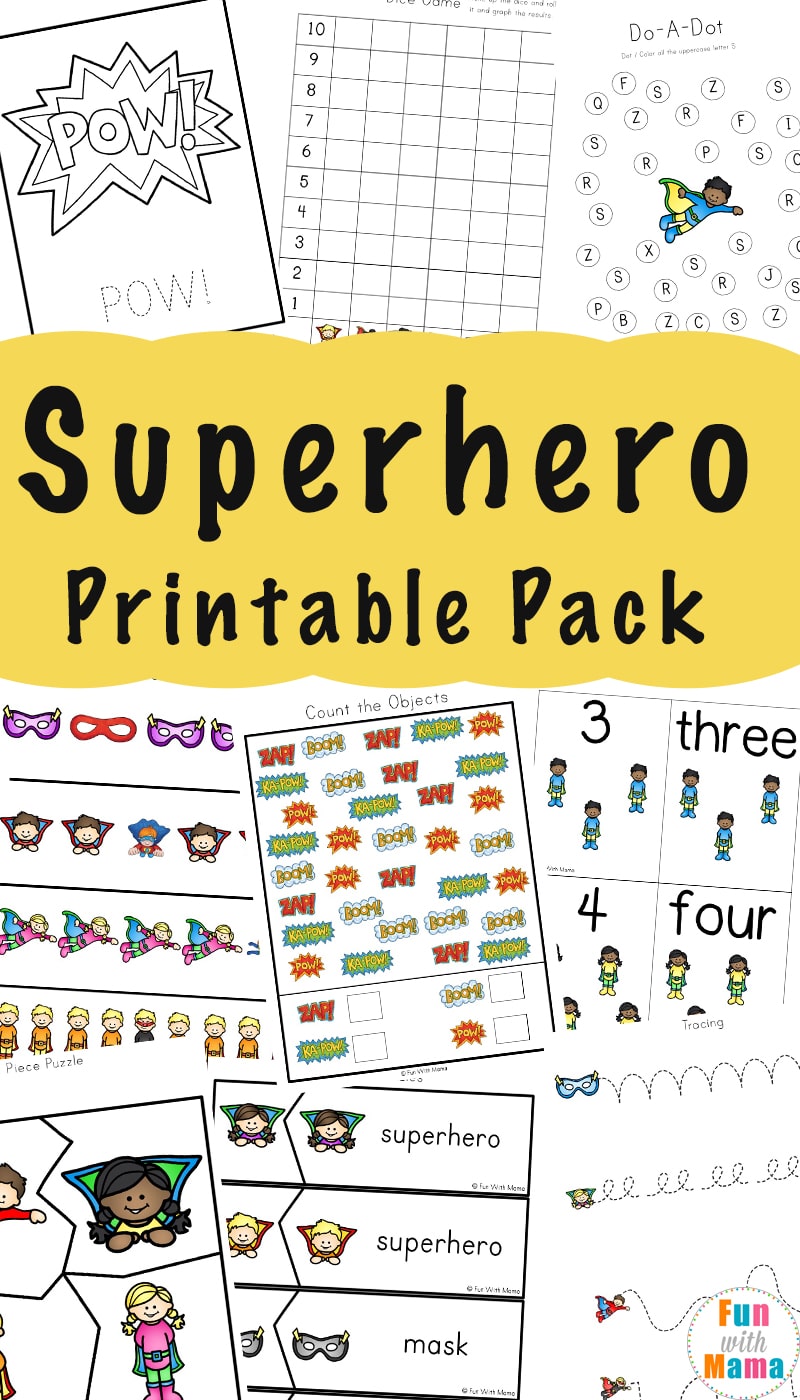 Superhero Printables
This printable activity is aimed at children ages three through eight. We have included a variety of math and literacy activities as well as some fun 'superhero' activities.Don't forget to get the 20 Magnificent Superhero Books for Kids to add to this unit.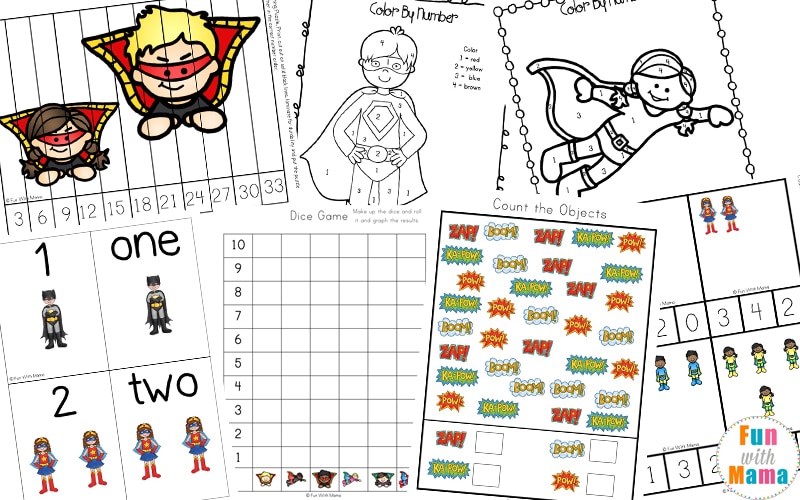 Suggested Supplies:
Please note that affiliate links are used in this post.
Here are some items that pair well with these activities. You will use each of these items over and over during all my printable preschool activity packs.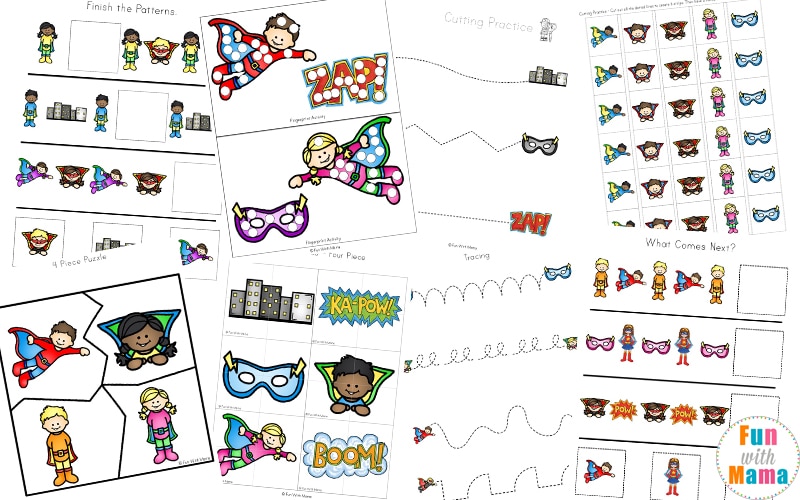 Superhero Coloring Pages
There are multiple coloring pages suited for a variety of ages. Some are color by letter, do a dot sheets, q tip painting sheets and just images of superheroes. In this pack children will be learning alongside superheroes and the odd villain.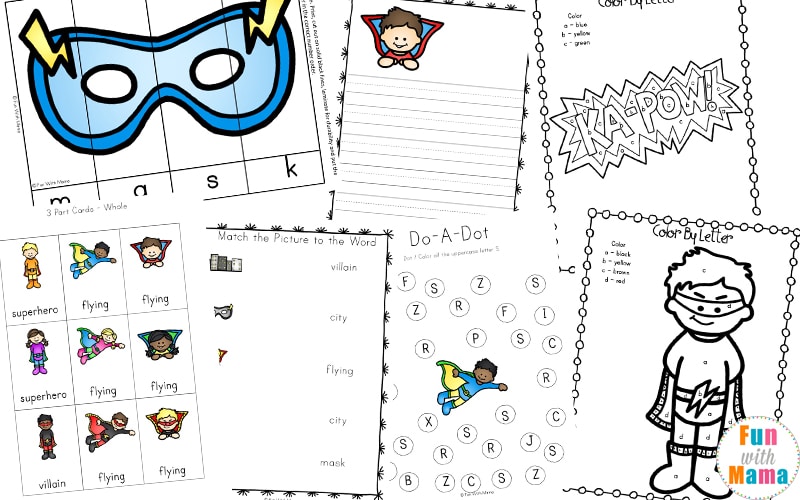 There are three pages of comic strip templates. These are great for kids to create their own story about their favorite superhero. They could also print out multiple copies of each of the pages and staple them together to make their own comic book. This is also a great addition to superhero party favorites or make it a table for your superhero party games. The winning comic can win something fun.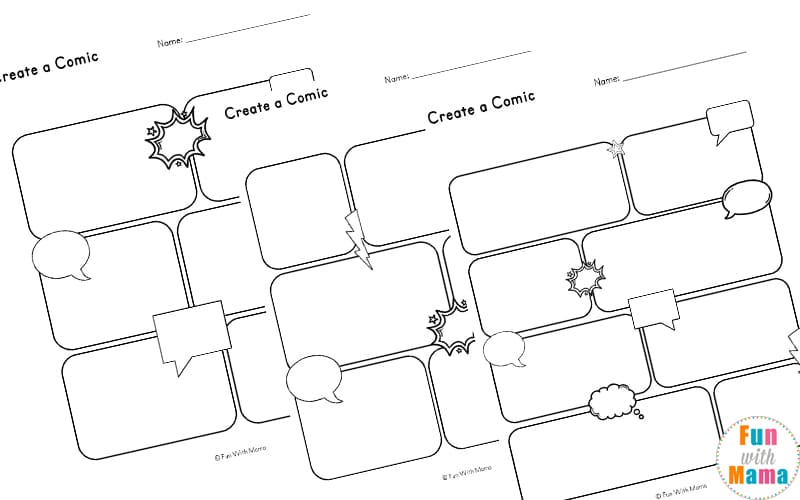 There is also a printable mask for children to decorate with crayons, markers or feathers and sequins. After punching out spots for the eyes and for string to hold the mask in place, children will love to show off their new superhero mask. There are a lot of superhero games that can be created through the superhero cards. You can even use the cards as superhero party decorations.
WHERE TO GET THIS ACTIVITY
GET THE SUPERHERO ACTIVITY PACK HERE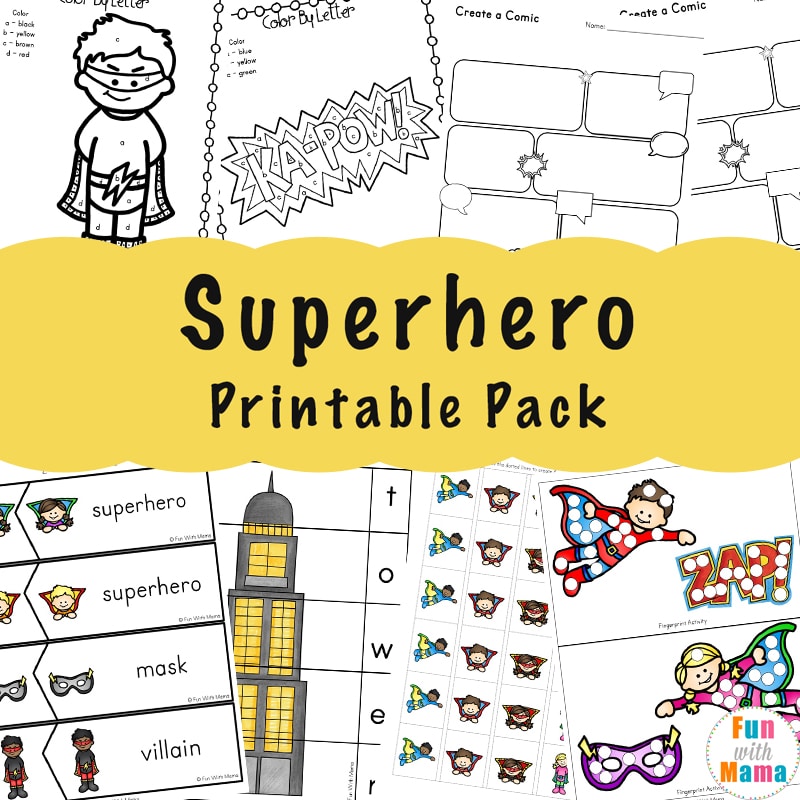 The superhero activities pack comes in color and black and white and is filled with superhero fun.
4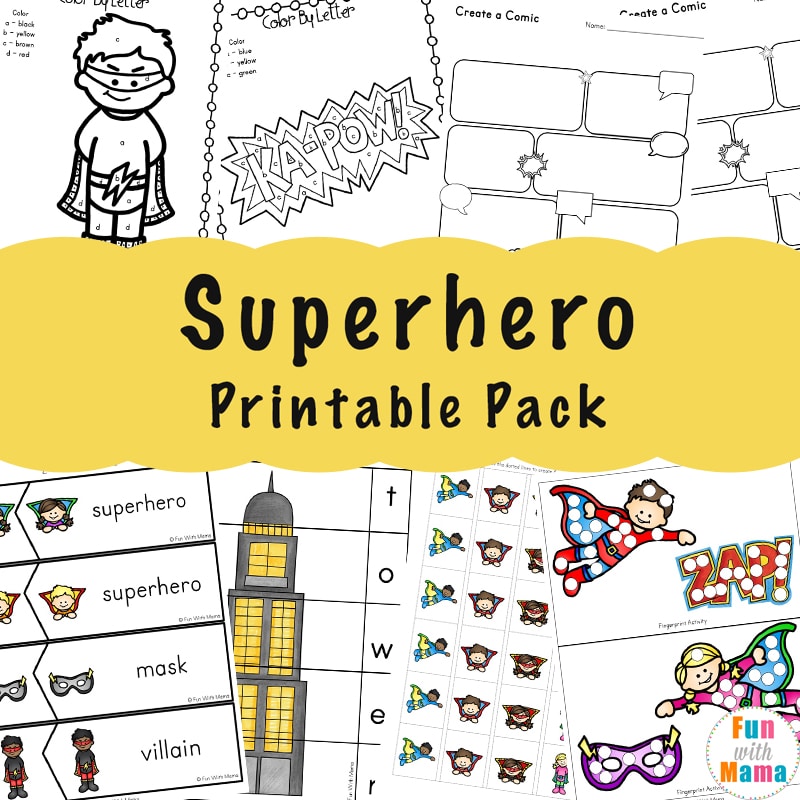 You can find all of our printable packs here.
For more birthday party ideas check out:
How to Make A Kids Birthday Balloon Avalanche
Superhero Birthday Party Ideas