Which child doesn't love gumball machines? Now you can bring that excitement towards a learning activity with these gumball color mats. Children will learn more about colors while they sort the circles onto the mats. There are also task cards too
Video of the activity
The video gives you a quick look at how the activity can be used and how I prepared the materials.
How to prepare the activity:
First, decide if you would like to print out the task cards, the larger set, or both.
Then print those pages onto card stock paper.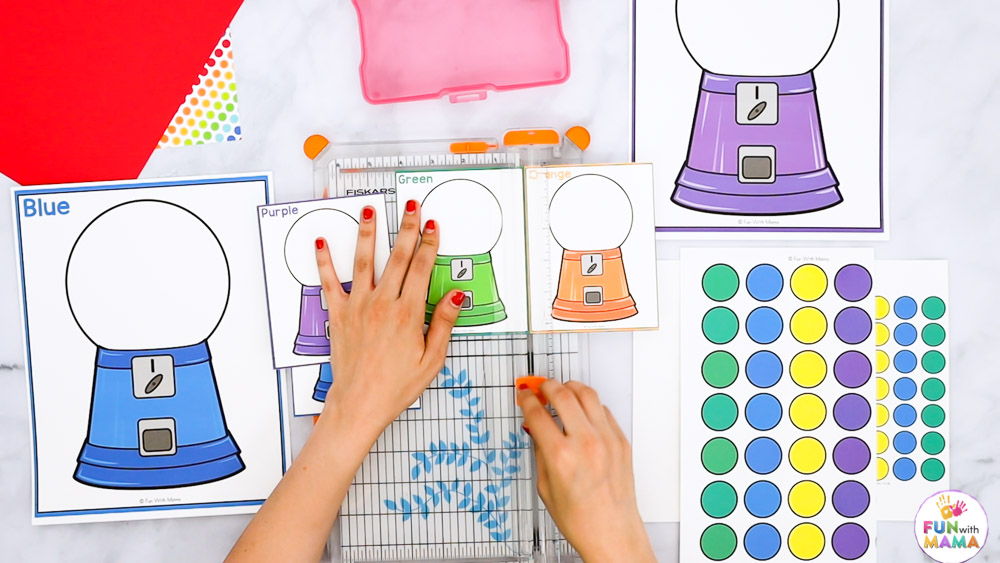 Cut out the pages using a guillotine or paper trimmer. I linked the items I used to do the cutting above in the supplies section.
I also suggest cutting out the circle page into long strips.
I have tried to save you as much cutting time as possible so on the circle pages I have included the sizes of the circle punches you can use to cut out the circles.
You can use velcro dots on the pieces if you like.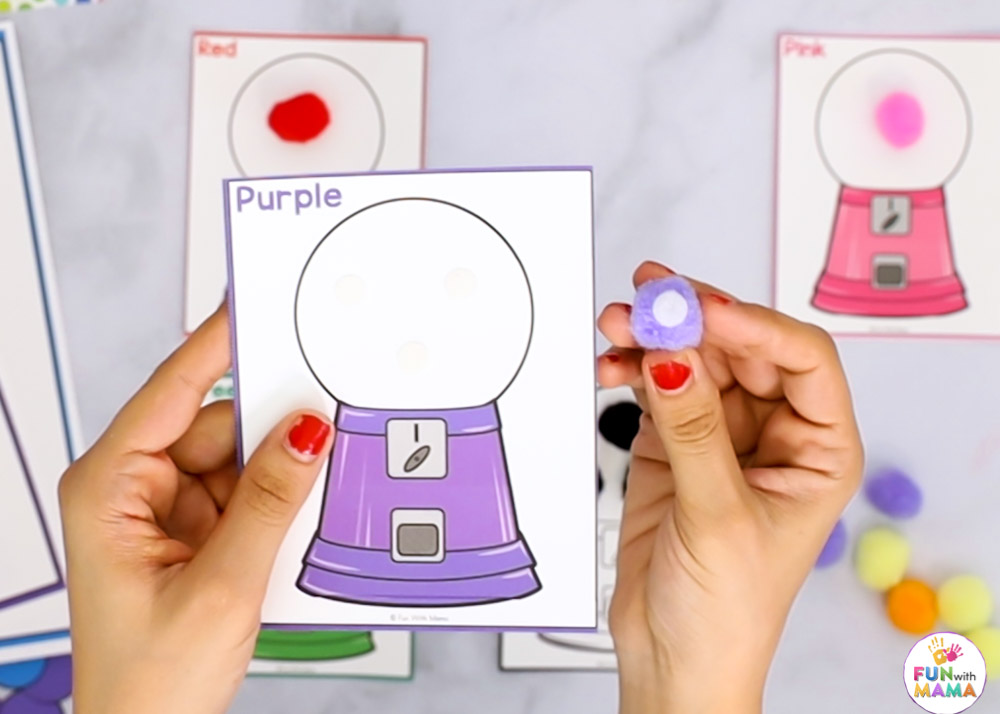 How to use the activity:
The color mats can be used with pom poms or the circles I included.
The pom poms would likely be easier for a younger child to hold onto.
If you print out the large mats you can choose to use a few colors at a time or all 9 colors depending on the age of the child.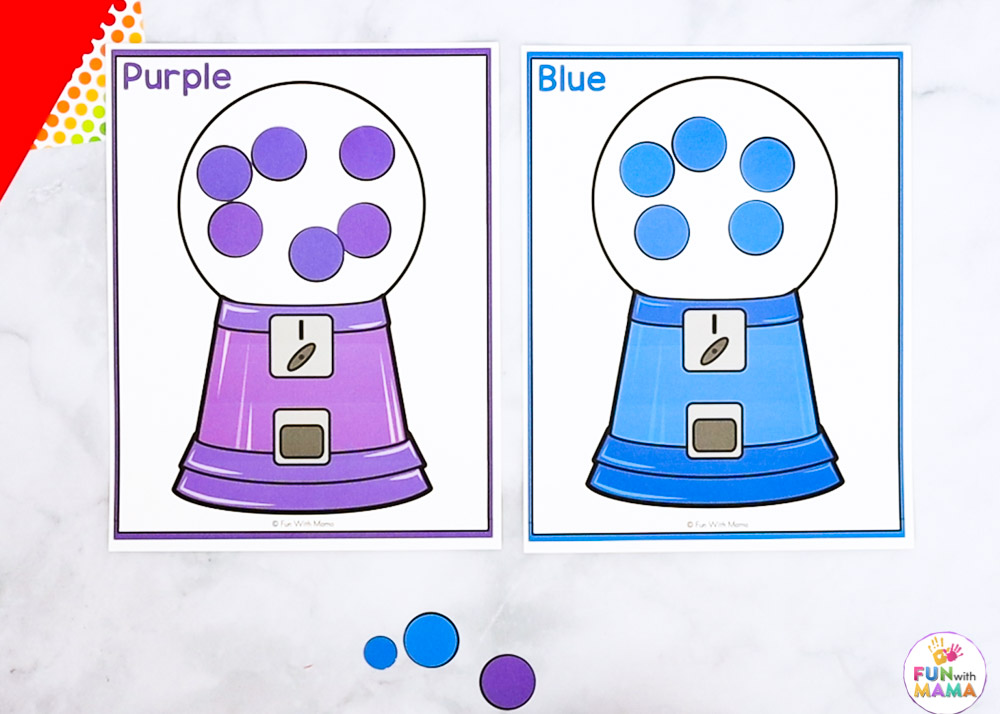 I have also included sized Task cards.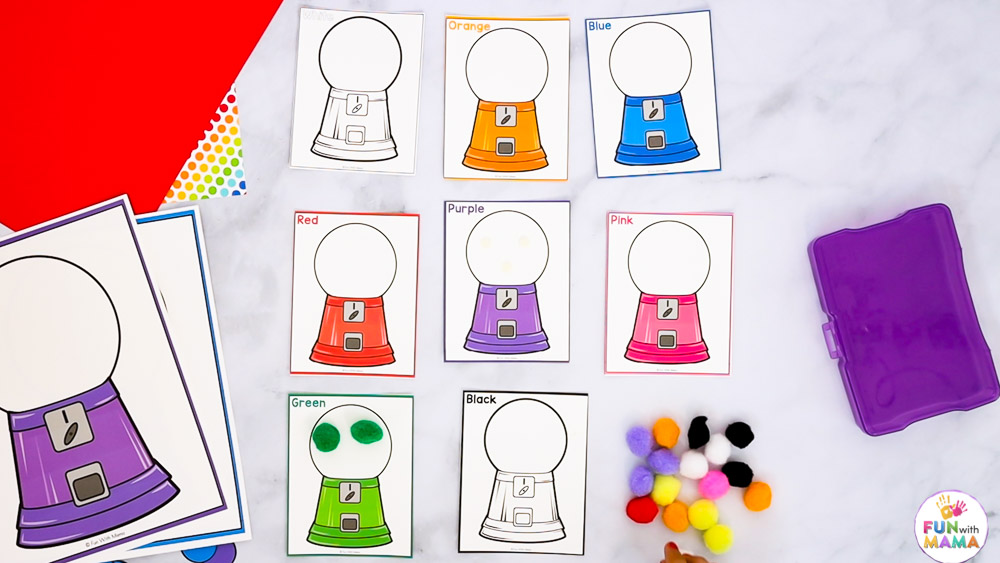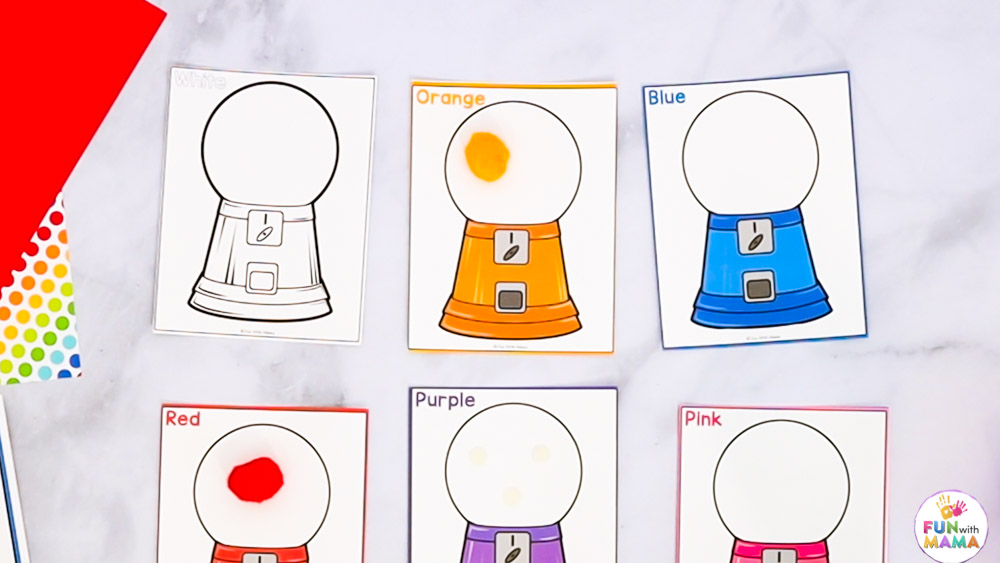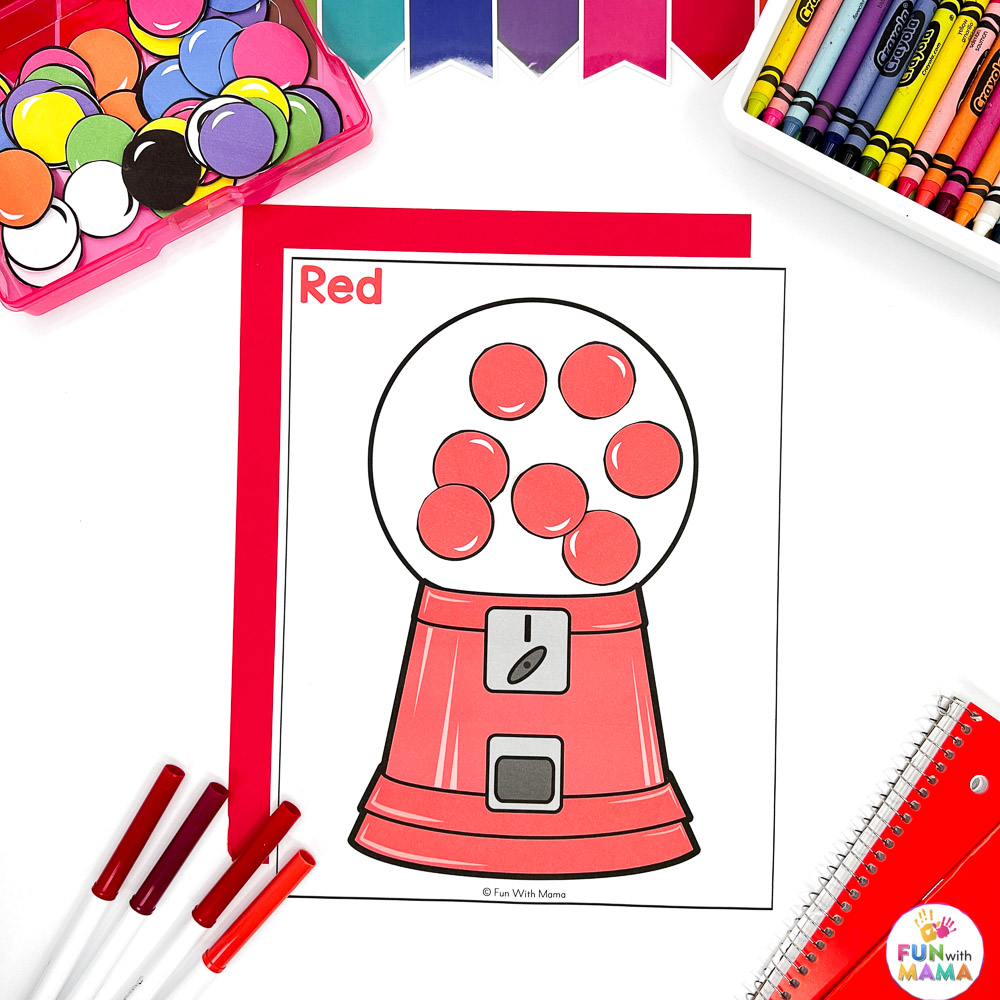 How to store the activity
The larger size cards can be stored in the zip folders I mentioned above and the task cards can be stored in the photo storage containers I mentioned above.
WHERE TO GET THE GUMBALL COLOR ACTIVITY
GET THE GOLDILOCKS AND THE THREE BEARS ACTIVITY PACK HERE
This set of color gumball mats include a set of task cards as well as a set of large cards.
Variations:
Use the circles or pom poms to count how many gumballs are in each circle.
Create patterns with the gumballs.
More Color Themed Activities