Ever wondered what to do with those empty toilet paper rolls or bottle caps? Re-use them and turn them into DIY toys for toddlers and preschoolers!
I have a confession. I'm such a junk-aholic and my children literally grew up playing with household trash. My 4yo definitely caught on some of my junk-a-holic trait. He's been hoarding boxes and cardboards in our playroom and claiming to be working on his 'big project'.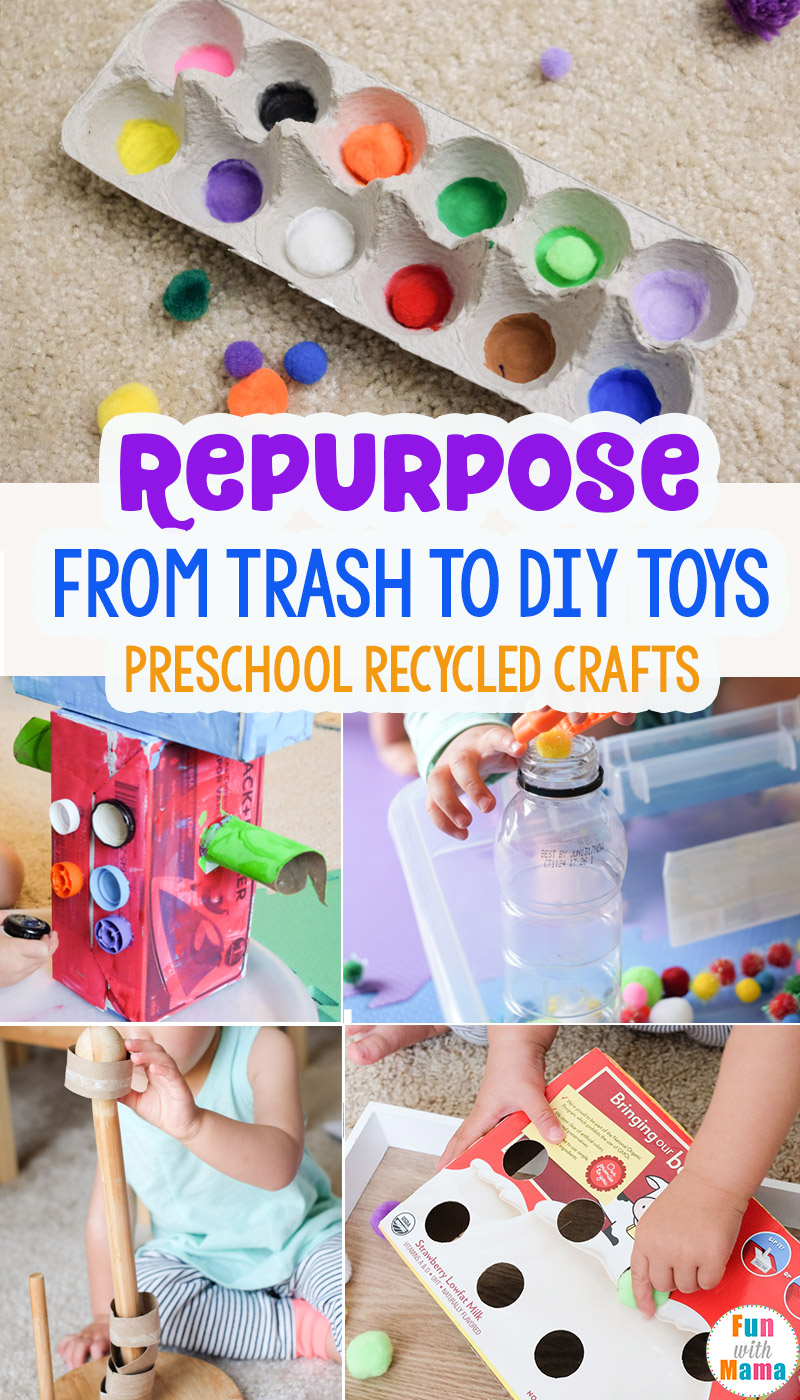 If you are about to dump these 5 things into the trash bin, I need you to stop right there and hear me out. No really, take them out of the bin now, then read on to see how you can convert them into some of the best cost free toys.
1) Boxes
Or even better, boxes with holes. Either poke your own holes or if you are lucky, some boxes came with holes that seem to be made for those fine motor skill toddler activities. Hand them a few pom poms or straws and let your toddler work those little fingers.
2) Egg Cartons
These little holes in an egg carton are such perfect compartments for counting, color sorting or matching games. Or how about tying some ribbons through it to make a fun pulling box for your little ones?
3) Kitchen Paper Rolls
Re-use those toilet paper rolls! Cut the next kitchen paper roll up and use that kitchen paper stand to make a cost free stacking ring toy. There are so many fun and different crafts with toilet paper rolls and paper towel rolls that you will never want to throw them away.
4) Bottles
Bottles, in all shapes and sizes, are must haves in almost all our sensory bins. We use them for pom poms drop games, in water bins, in rice bins, to make shakers etc.
From Trash to Toys - Preschool Recycled Crafts http://bit.ly/2uBlF8s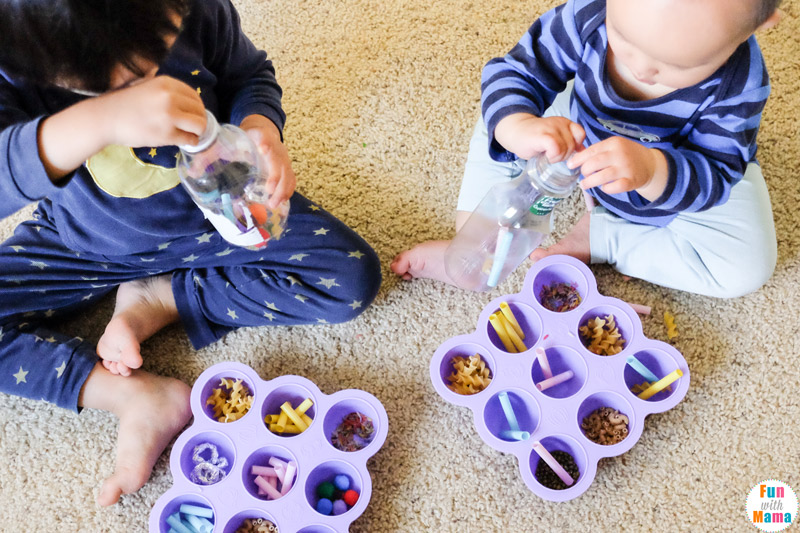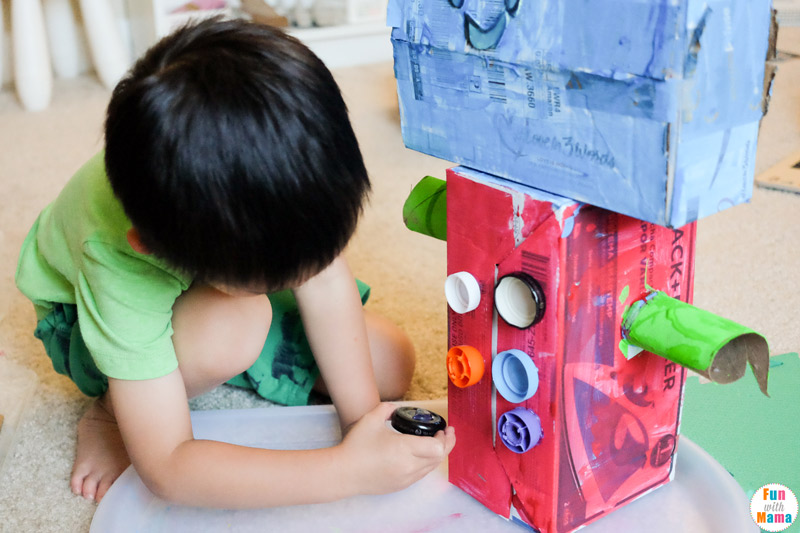 5) Bottle Caps
They are the best loose parts toys in the world of junk. We used them to make buttons on our robot. On another day, I handed my toddler a bunch of bottle caps as tokens to drop in a wet wipe box.
Now don't throw out anything until you have fully exploited its creativity potential. Best of all, give it to your toddler and see what they can come up with! What can you make with household trash?
For more fun ideas catch Fynn on Instagram!
Don't forget to check out these hands on letter activities for preschoolers too!