I am so excited to share these new alphabet playdough mats with you today. I've been hard at work trying to create some unique alphabet play dough mats that are a little more challenging and work on this early reading skills. Each page has a spot for children to create the alphabet letters using play dough, a circle the letter part, trace the letter and cover the pictures that start with that letter.
Don't forget to check out more Alphabet Activities for Kids.
Alphabet Playdough Mats
Sure, I have a ton of different alphabet playdough mats on my blog, but what makes these different? They are more interactive.. meaning they are more fun and challenging for children to use. You can add them to your literacy centers for a fun activity idea.
Here's a video showing you a closer look:
You can either purchase playdough or you can learn How To Make Playdough at home. It's really easy and children really enjoy it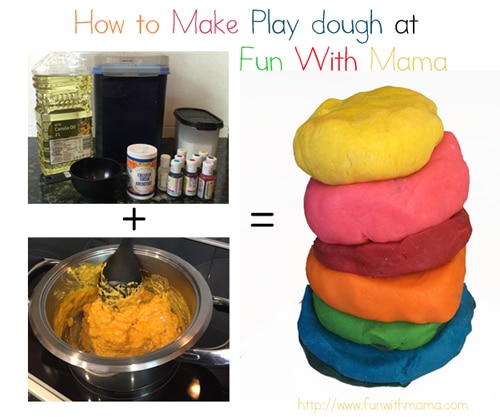 See my other playdough recipes below, but my absolute favorite is the one above.
You can either laminate the sheets or do what I did and use these awesome re-useable dry erase pockets.
I have included multiple options so you can choose how you want to do the activity.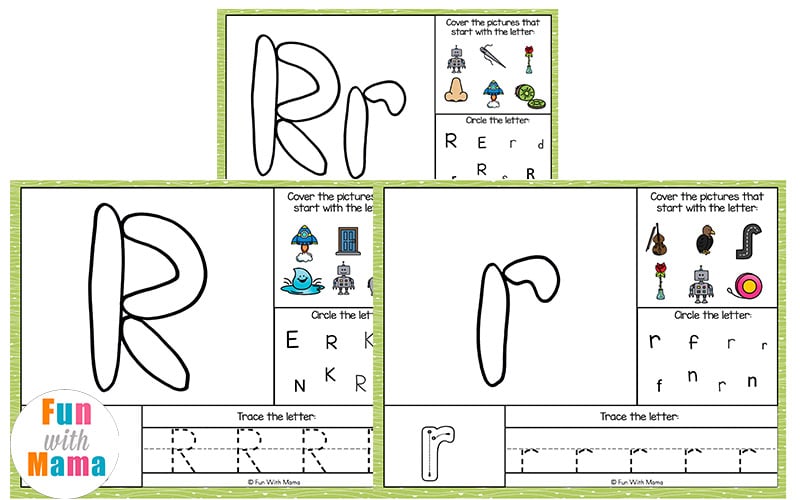 Each set includes:
Uppercase and lowercase alphabet letters on one playdough mat.
Uppercase only
Lowercase only
I have also included 2 sheets of alphabet playdough mats (upper and lowercase together) one using vowel long sounds and short sounds.
See how easy it is to set up the activity
I printed the alphabet playdough mats I wanted to use on cardstock paper. I the placed it into a dry erase pocket and displayed it like this for my daughter.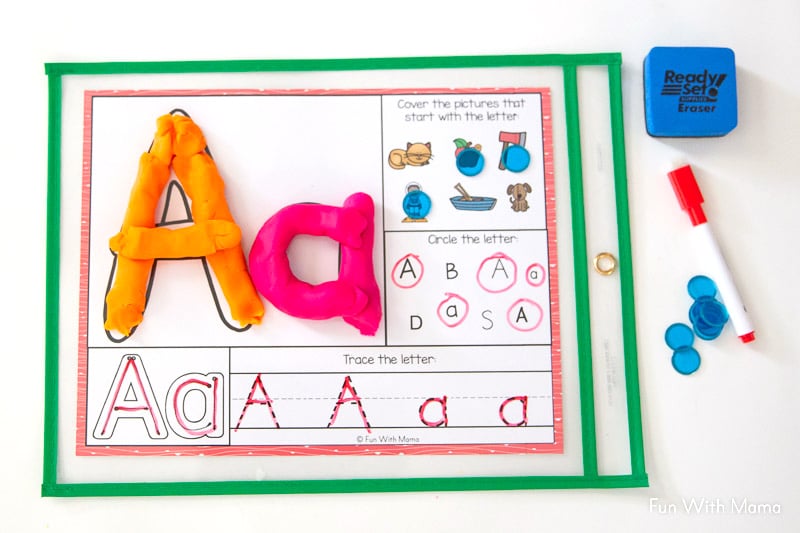 She then worked through the activity. She really enjoyed it. It reminded her a lot of my alphabet worksheets workbook set. That one is black and white and is interactive too.

I'd suggest adding the alphabet letter fishing activity for some more alphabet themed fun! My daughter loved this fishing activity and it's so quick to put together. Tie the activity into more alphabet learning with these 30 Alphabet Books for Kids
Where to get the alphabet play dough mats?
I have included a sampler sheet for you to try out and use with your child. This is for the lowercase letter d.
GET THE LETTER D DOUGH MAT HERE
Already a subscriber? No problem. Just enter your details above so we can send this printable directly to your inbox.
GET THE A-Z INTERACTIVE PLAY DOUGH MATS HERE
GET THE INTERACTIVE ALPHABET DOUGH MATS HERE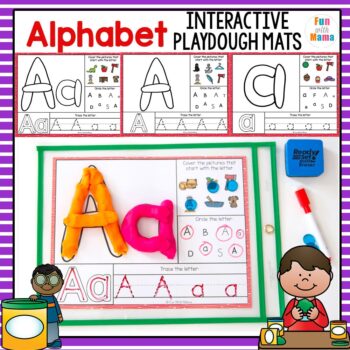 Students will love these interactive alphabet playdough mats. On each alphabet mat, students will form alphabet letters, trace the letter, identify the beginning sound of each letter and circle the correct letter.
For Younger Learners
If you have a younger child who is not quite ready for interactive playdough sheets… I have this other set of alphabet playdough mats set that is amazing for younger learners.
GET THE ALPHABET TRACING PLAY DOUGH MATS HERE
These adorable alphabet playdough mats include different option activity mats for each pair of uppercase and lowercase alphabet letters. The alphabet play dough mats include a section for a child to put their play dough into, trace the alphabet letters on the playdoh mats and words that begin with the letter sound.