If you have a daughter, you know the emotions and feelings that this can bring. It can be amazing to see your baby girl turn into a little girl and grow into a young woman. At the same time, having a daughter can be frustrating and even stressful.
These daughter quotes will bring you joy, memories and even may make you shed a few tears.
Be sure to check out my Motivational Quotes For Moms as well!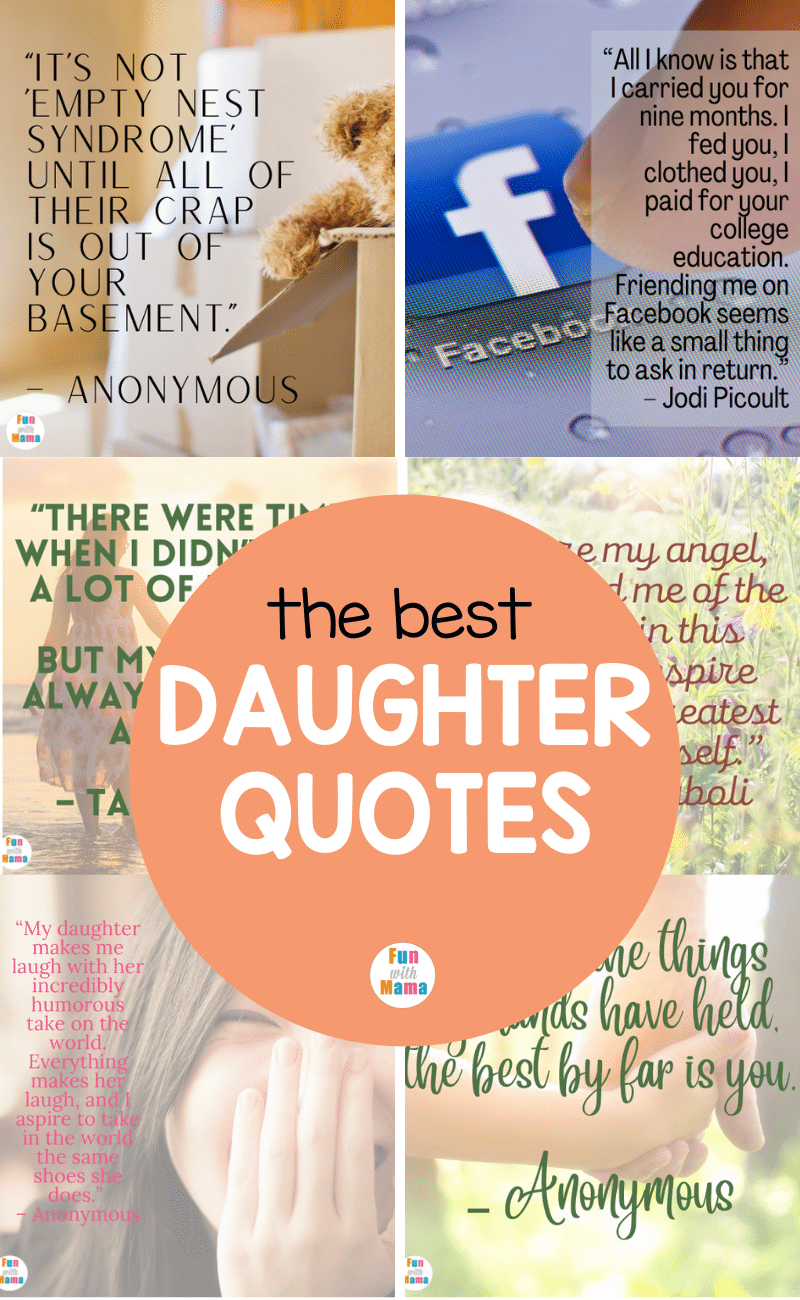 The Best Daughter Quotes
A mother-daughter bond can be purely magical, one unlike any other. Some mother-daughter relationships can bring fond memories and unconditional love. These Mother Daughter Quotes will help bring all of this around.
Twin Quotes
Please note this post contains affiliate links. That means if you make a purchase, at no extra cost to you, we will earn a small commission.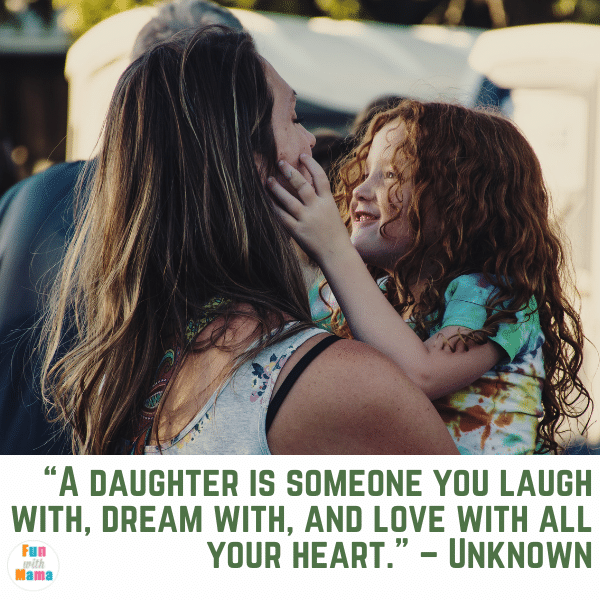 "A daughter is someone you laugh with, dream with, and love with all your heart." – Anonymous
"My daughter is my biggest achievement. She is a little star, and my life has changed so much for the better since she came along." – Denise Van Outen
"A daughter is just a little girl who grows up to be your best friend." – Anonymous
"Mother and daughter never truly part, maybe in distance but never in heart." – Anonymous
"A mother and a daughter always share a special bond, which is engraved on their hearts." – Anonymous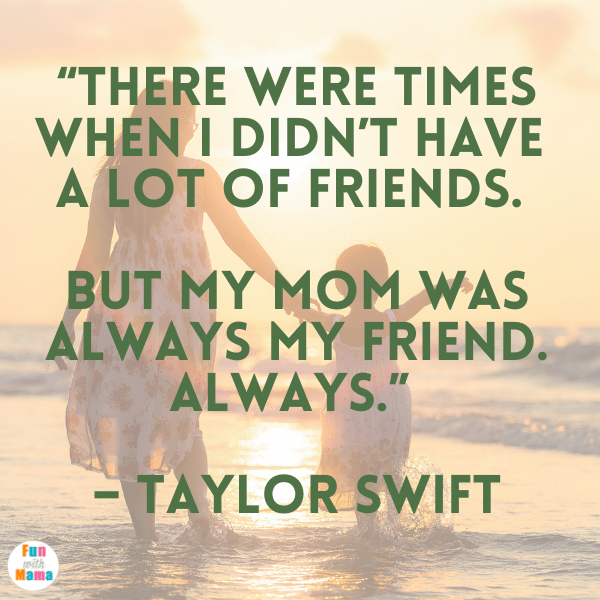 "There were times when…I didn't have a lot of friends. But my mom was always my friend. Always." – Taylor Swift
"Words are not enough to express the unconditional love that exists between a mother and a daughter." – Caitlin Houston
"Someday when the pages of my life end, I know that you will be one of the most beautiful chapters." – Anonymous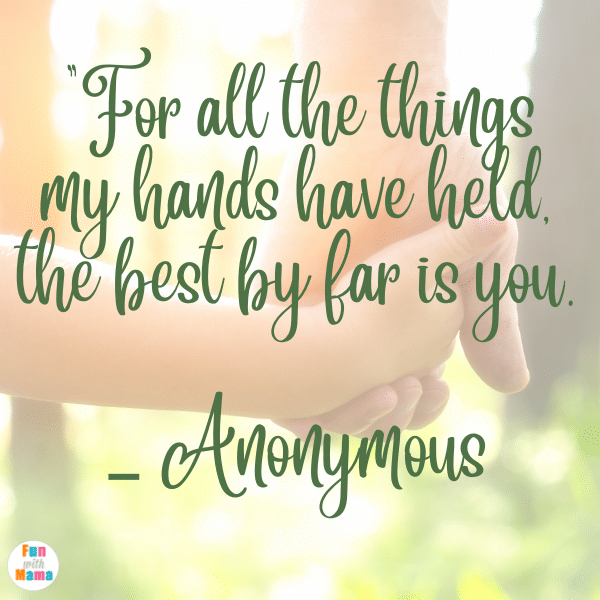 "For all the things my hands have held, the best by far is you." – Anonymous
"In my life, you are the sun that never fades and the moon that never wanes." – Anonymous
Inspirational Daughter Quotes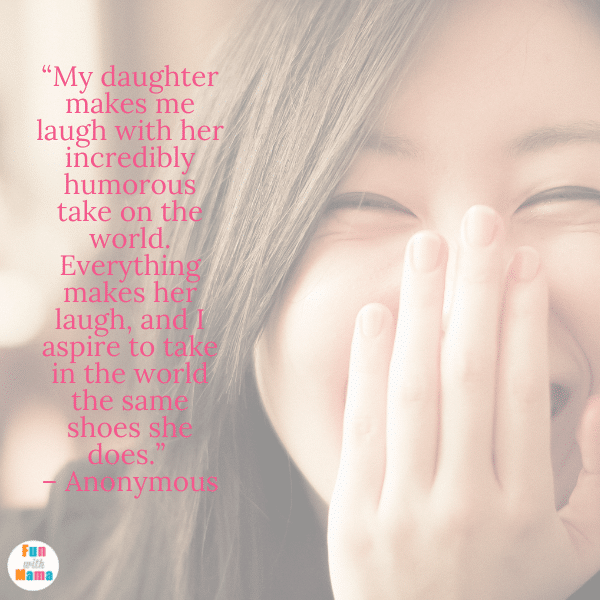 "My daughter makes me laugh with her incredibly humorous take on the world. Everything makes her laugh, and I aspire to take in the world the same shoes she does." – Anonymous
"My mom taught me a woman's mind should be the most beautiful part of her." – Sonya Teclai
"The older I get, the more I see the power of that young woman, my mother." – Sharon Olds
"My mother wanted me to be her wings, to fly as she never quite had the courage to do. I love her for that. I love the fact that she wanted to give birth to her own wings." – Erica Jong
"We mothers are learning to mark our mothering success by our daughters' lengthening flight." – Letty Cottin Pogrebin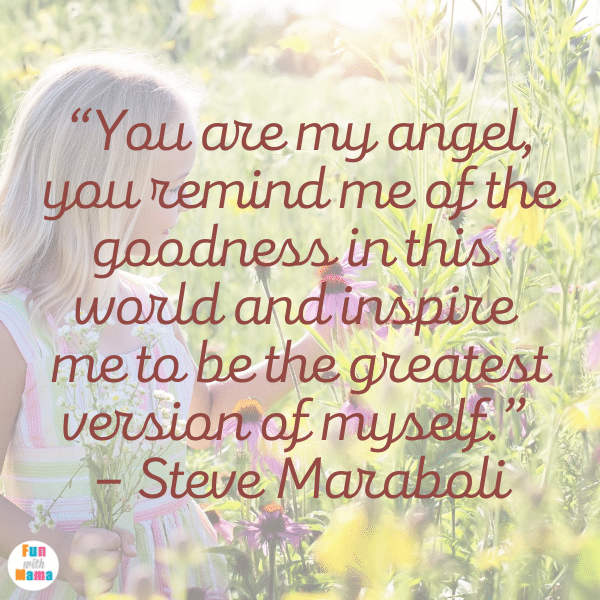 "You are my angel, you remind me of the goodness in this world and inspire me to be the greatest version of myself." – Steve Maraboli
"A mother is not a person to lean on but a person to make leaning unnecessary." – Dorothy C. Fisher
"The more a daughter knows the details of her mother's life the stronger the daughter." – Anita Diamant
"A mother is the only person in the world, who can turn daughter's worries and fears into happiness." – Anonymous
"My highest hope for her is just that she has the fearlessness to always be her authentic self, no matter what she thinks men want her to be." – Channing Tatum
Funny Daughter Quotes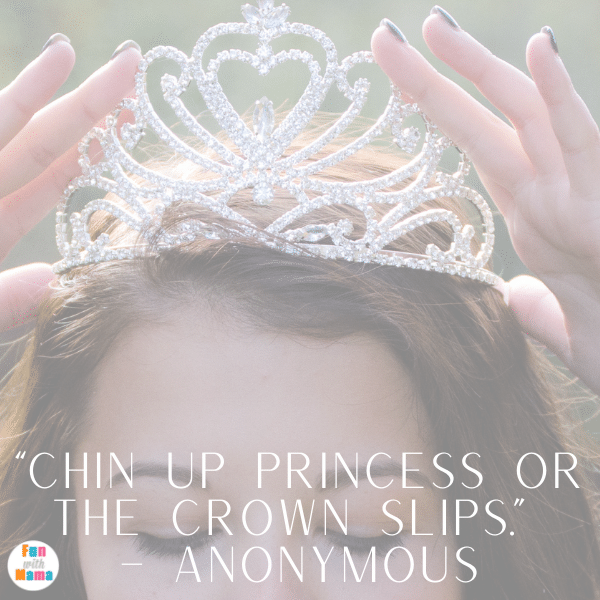 "Chin up Princess or the crown slips." – Anonymous
"The first lesson every child of Athena learned: Mom was the best at everything, and you should never, ever suggest otherwise." – Rick Riordan
"Having a little girl has been like following an old treasure map with the important paths torn away." – Heather Gudenkauf
"What's it like to have the greatest daughter in the world? I don't know, ask your grandmother." – Anonymous
"Be the mom you want to be, not the mom others expect you to be.""You can do anything, you grew two humans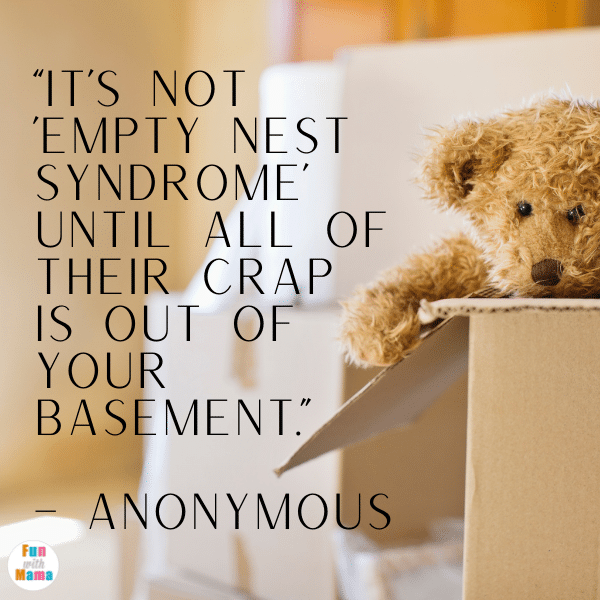 "It's not 'empty nest syndrome' until all of their crap is out of your basement." – Anonymous
"I smile because I'm your daughter, I laugh because there's nothing you can do about it." – Anonymous
"By the time a woman realizes her mother was right, she has a daughter who thinks she's wrong." – Anonymous
"Thank you to the woman who carried me for 9 months and for 29 years financially." – Anonymous
"I got it from my mama." – Will.I.Am.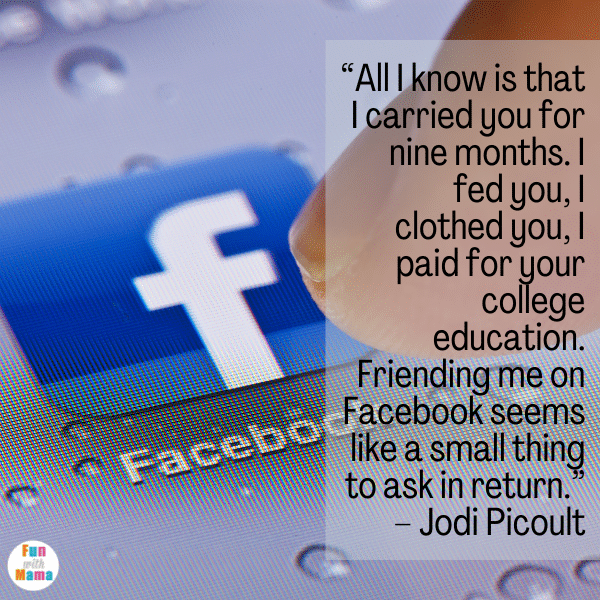 "All I know is that I carried you for nine months. I fed you, I clothed you, I paid for your college education. Friending me on Facebook seems like a small thing to ask in return." – Jodi Picoult
These are the best daughter quotes. They are funny, inspiration and will help bring some tears to your eyes.
More Quote Posts