These mom quotes are inspiring, motivational, fun, and they make you reflect. These best strong mom quotes are great to encourage you throughout the year and many would be wonderful as vinyl on your walls, to write in your journal, or even Raising twins is an experience like no other. It's one of those classic 'if you know, you know' situations because if you haven't raised twins, you don't know.
You don't know what it's like doing two of everything at the same time or what it's like to fall in love twice in one moment. These twin quotes are going to make you laugh, love, and maybe shed a tear or two!
Be sure to check out my The Best Sleeping Baby Quotes as well!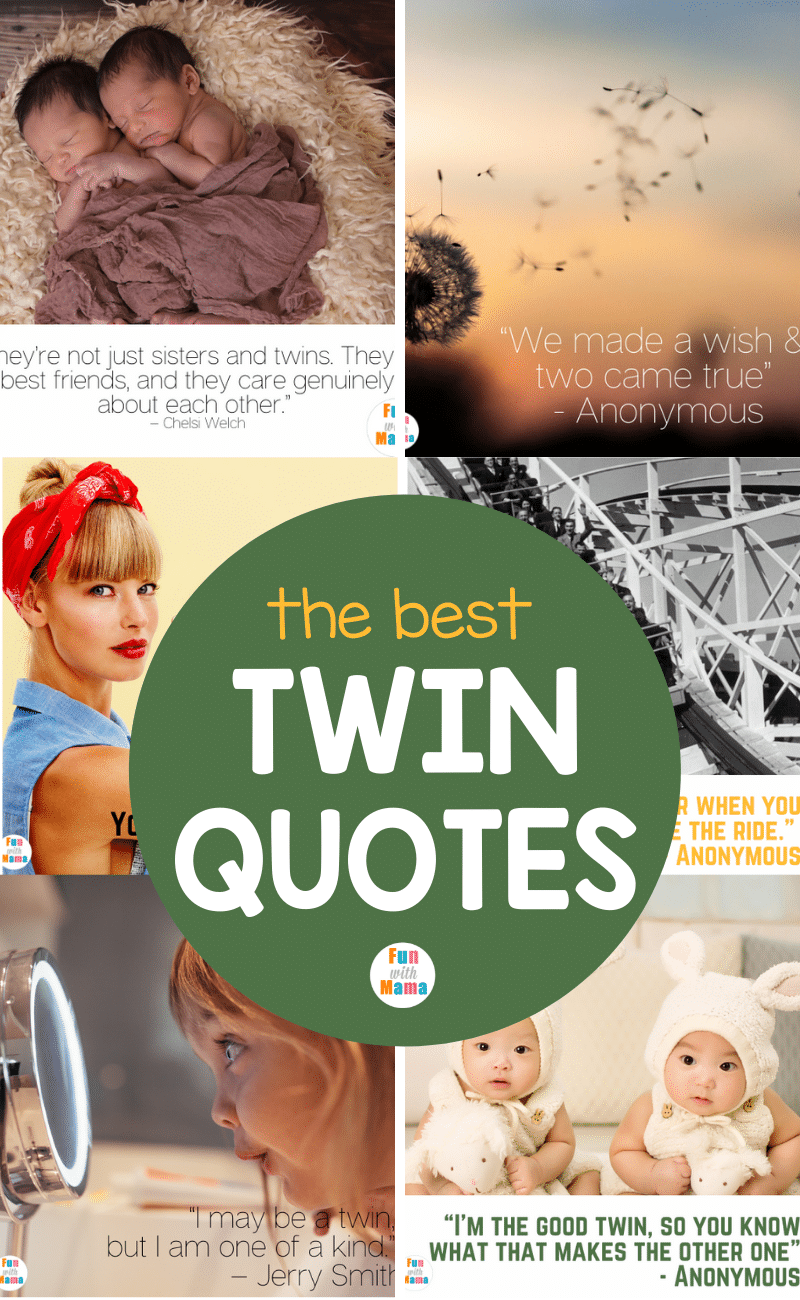 Twin Quotes
Similar to any child, a parent of twins has good days and bad days. Days where you want to soak it all up, and days where it can feel a bit much.
Please note this post contains affiliate links. That means if you make a purchase, at no extra cost to you, we will earn a small commission.
Funny Twin Quotes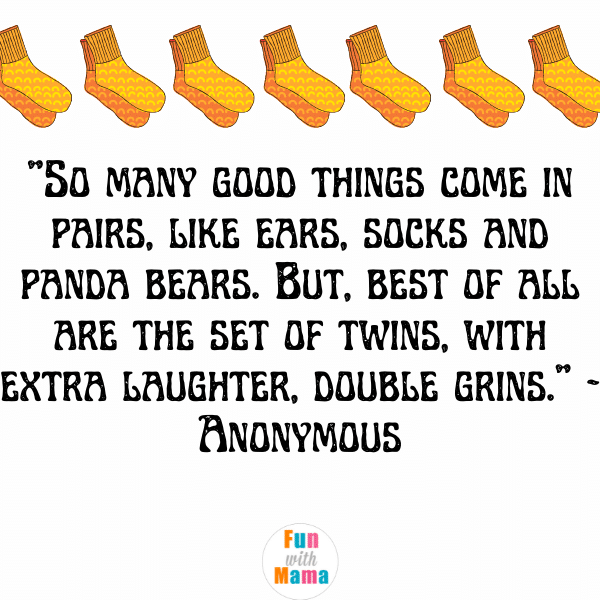 "So many good things come in pairs, like ears, socks, and panda bears. But, best of all are the set of twins, with extra laughter, double grins." – Anonymous
"It's double the giggles and double the grins, and double the trouble if you're blessed with twins" – Anonymous
"There are two things in life for which we are never truly prepared: twins." – Josh Billings
"Twins – will make love stronger, days shorter, nights longer, bank account smaller, home happier, clothes shabier, the past forgotten and the future worth living for…" – Anonymous
"There's two to wash, two to dry; There's two who argue, two who cry; There's two to kiss, two to hug; and best of all, there's two to love!" – Anonymous
"Twins. God's way of saying "Buy one get one free." – Anonymous
"I'm 35 minutes older than my twin brother, so I always say, "˜When I was your age," and then proceed to tell him what I did 35 minutes ago. – Anonymous
"In the beginning, we didn't have a clue. There's certainly nothing that prepares you for twins." Christine Mazier
Joy of Twin Quotes
Being a parent of twins brings its own sense of joy. It may be more difficult at times, but it is twice the love. These twin sayings will have your heart melting as you reminisce.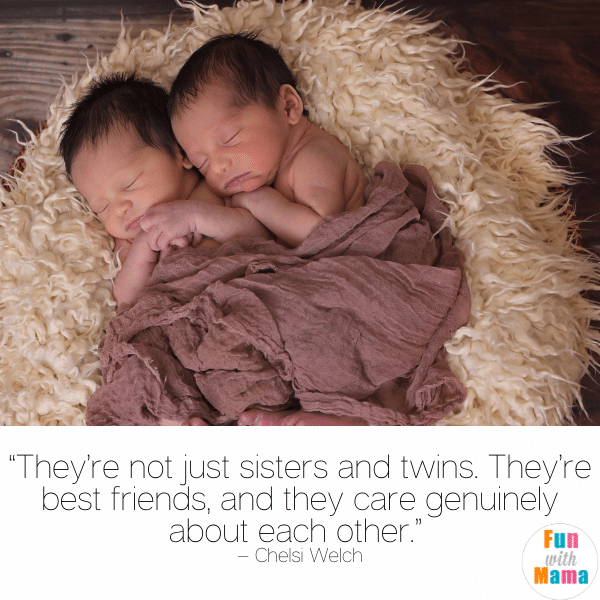 "They're not just sisters and twins. They're best friends, and they care genuinely about each other." – Chelsi Welch
A joy that is shared is a joy made double." – Anonymous
"Two to kiss and two to hug and best of all two to love." – Anonymous
"Twins: two unique souls united by birth." – Anonymous
"Twice the blessing, twice the fun. Two miracles instead of one!" – Anonymous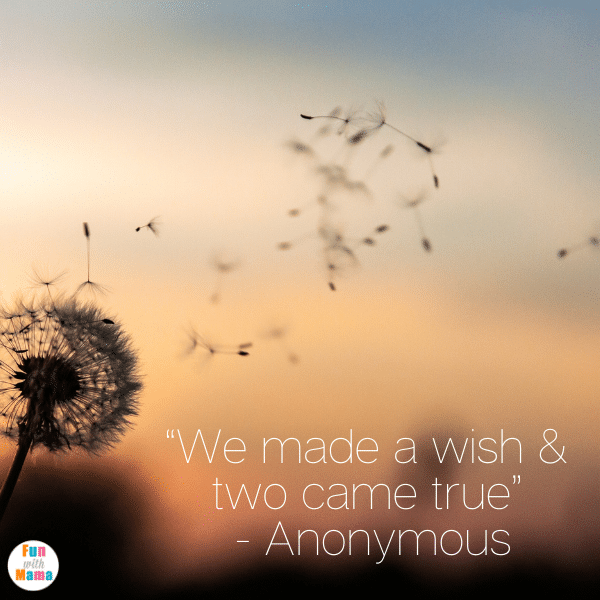 "We made a wish and two came true" – Anonymous
"When you gaze upon the lovely sight. Of twins, arm in arm, asleep at night. Think not that the house has been doubly messed. But that you, as parents, have been doubly blessed." Jon Bratton
"Being a mother of twins is learning about strengths you didn't know you had and dealing with fears you didn't know existed." – Anonymous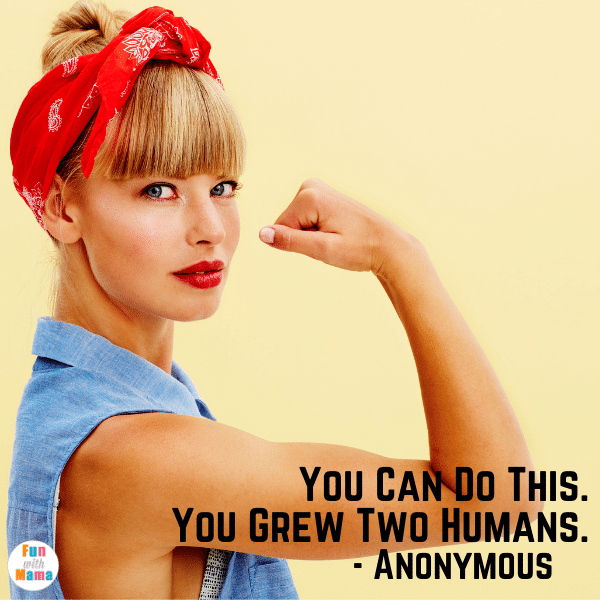 "Be the mom you want to be, not the mom others expect you to be.""You can do anything, you grew two humans" – Anonymous
Special Relationship of Twins Quotes
"BTFF. Born together, friends forever." – Anonymous
"Twins have a special bond. They feel safer with each other than with their peers." – Jeanne Phillips
"I'm your twin. You're my twin. We stick together through thick & thin. No matter what I do I'm always stuck with you. And if trouble comes our way I know my twin will save the day. Wherever you may be, you're always stuck with me. When you're feeling sad & blue call my name & I'll find you. We have a bond that's tried & true, you and me, me and you, two by two." – Anonymous
"The special relationship between twins is that, if there's anyone else in the world that's going to get or be the confidant that you need, it's an identical twin." – Sam Underwood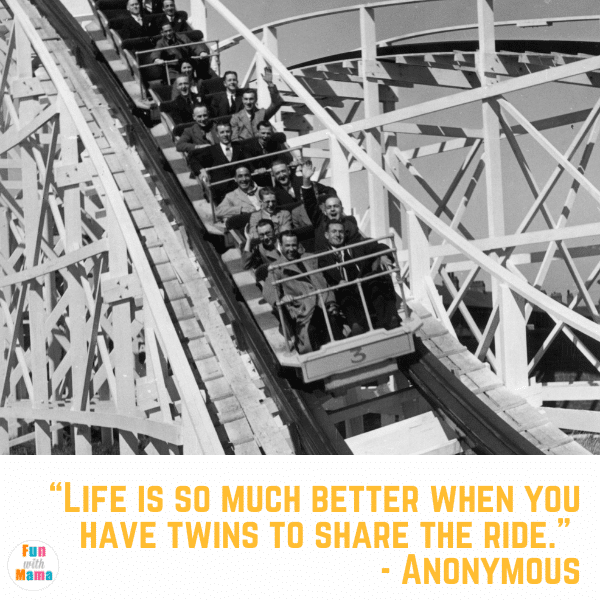 "Life is so much better when you have twins to share the ride." – Anonymous
"I may be a twin, but I am one of a kind." – Jerry Smith
"In this life, we will never truly be apart, For we grew to the same beat of our mother's heart." Daphne Fandrich
"A twin knows exactly when the other one is spitting up, but that's all they know about anything." Mary-Kate Olsen
"That awkward moment when you see twins fighting and one of them calls the other ugly." – Anonymous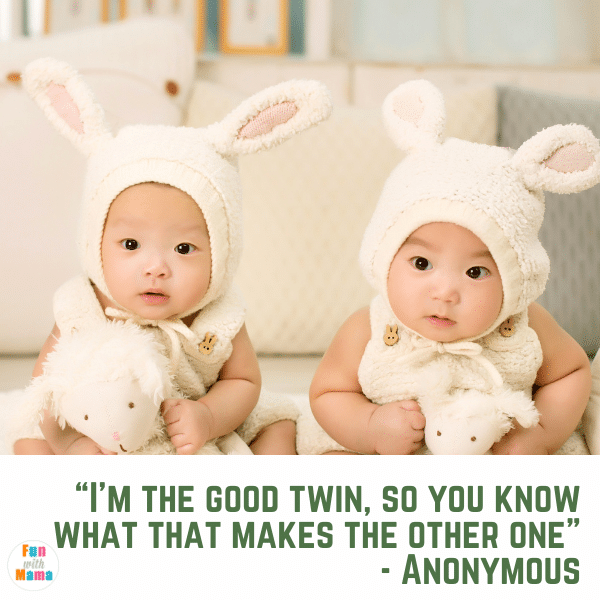 "I'm the good twin, so you know what that makes the other one" – Anonymous
Twins have a special relationship and it is special to watch twins grow up. These twin quotes will make you laugh, cry, love and reminisce on the good times.