Maria Montessori is known throughout homeschooling classrooms and homes all over the world. Her love for children and her belief that they needed to be out in nature exploring and learning launched the "Montessori Method" that is still used by many today. These Maria Montessori quotes are among some of my favorites and are full of inspiration.
I'm a big fan of her beliefs and her methods and feel that some of her words and quotes should be highlighted more. I'll be sharing quotes like these and many more over on my Fun With Mama Facebook page and I'd love to have you follow along.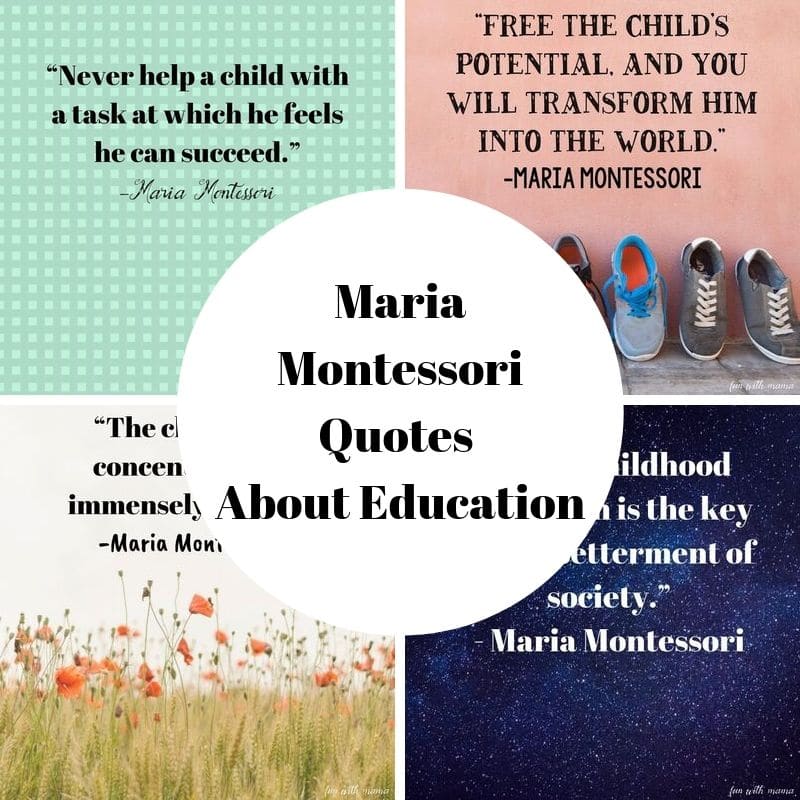 Maria Montessori Quotes
I love Montessori teachings and that's why I incorporate her activities into our kids play trays and tot trays. These Maria Montessori quotes can be printed out and can be added to your daily journal or diary as a source of inspiration for your day.
"Early childhood education is the key to the betterment of society." – Maria Montessori
"Never help a child with a task at which he feels he can succeed." – Maria Montessori
"The child who concentrates is immensely happy." – Maria Montessori Quotes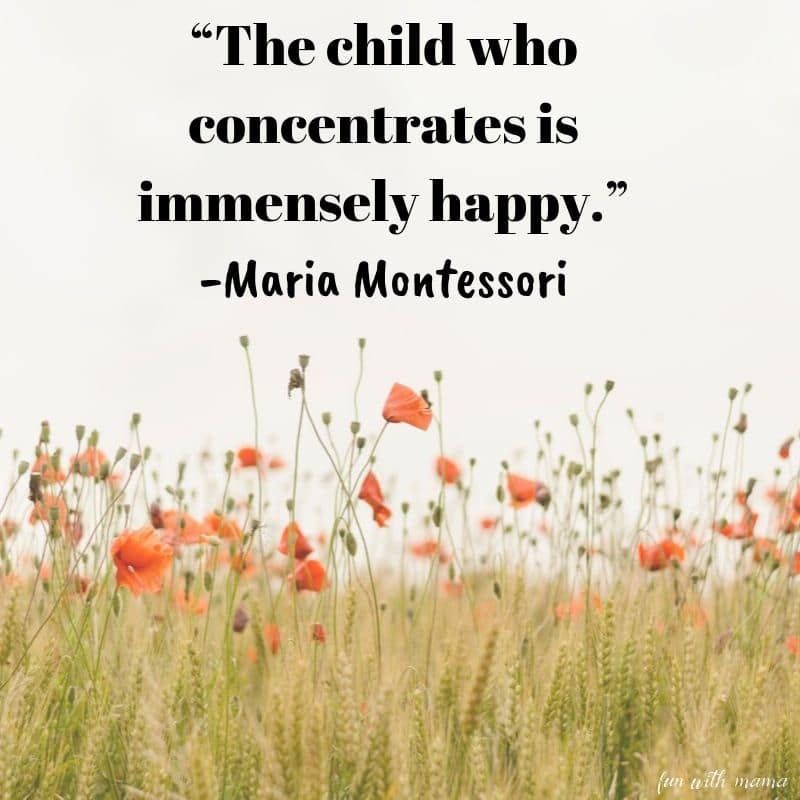 "Free the child's potential, and you will transform him into the world." – Maria Montessori
"To assist a child we must provide him with an environment which will enable him to develop freely." – Maria Montessori
"The first idea the child must acquire is that of the difference between good and evil." – Maria Montessori
"The greatest sign of success for a teacher is to be able to say, The children are now working as if I did not exist." – Maria Montessori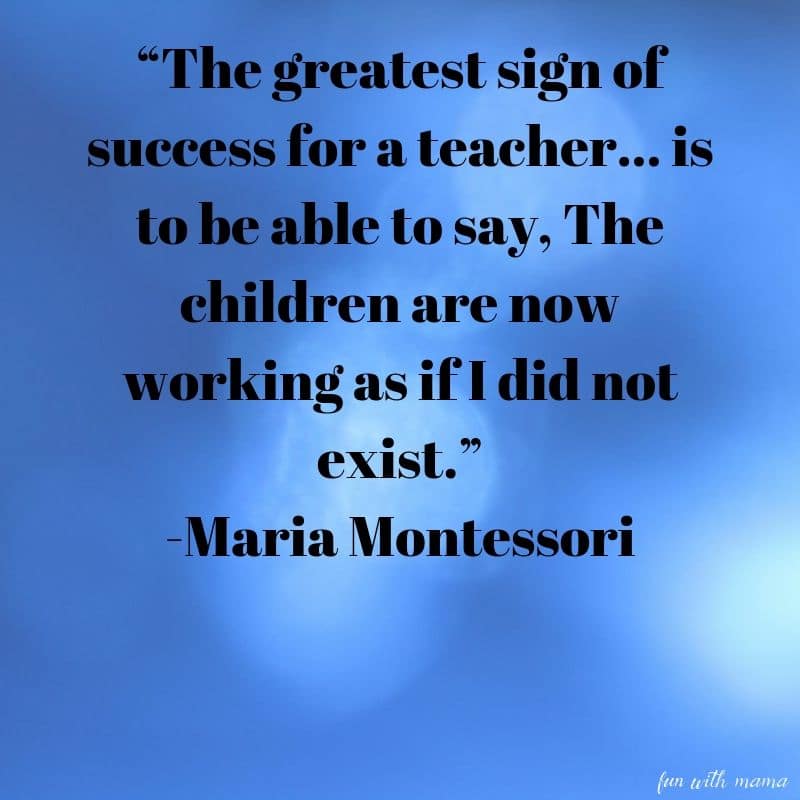 "One test of the correctness of educational procedure is the happiness of the child." – Maria Montessori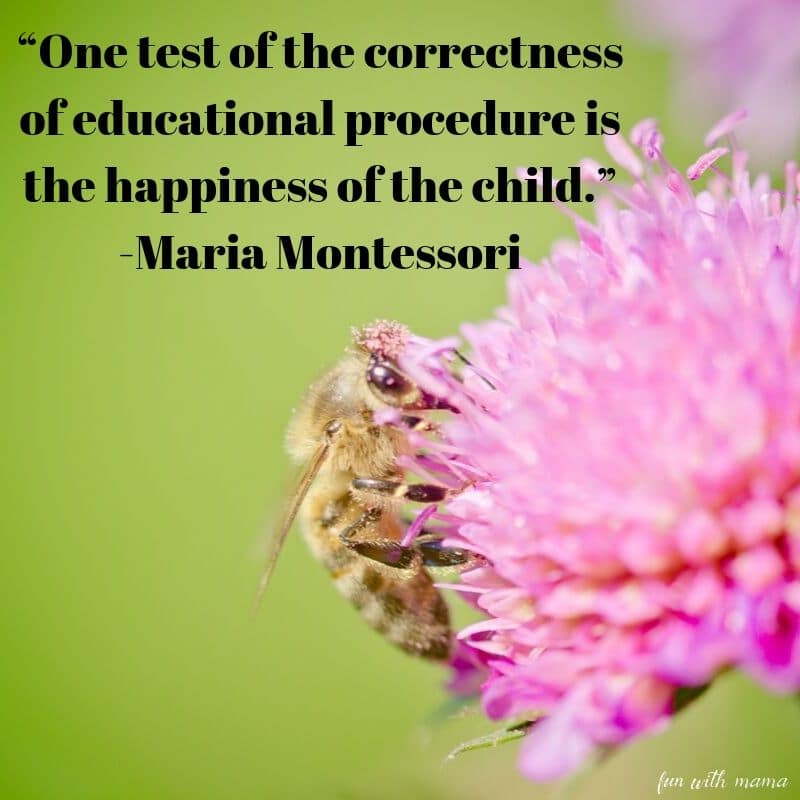 "The task of the educator lies in seeing that the child does not confound good with immobility and evil with activity." – Maria Montessori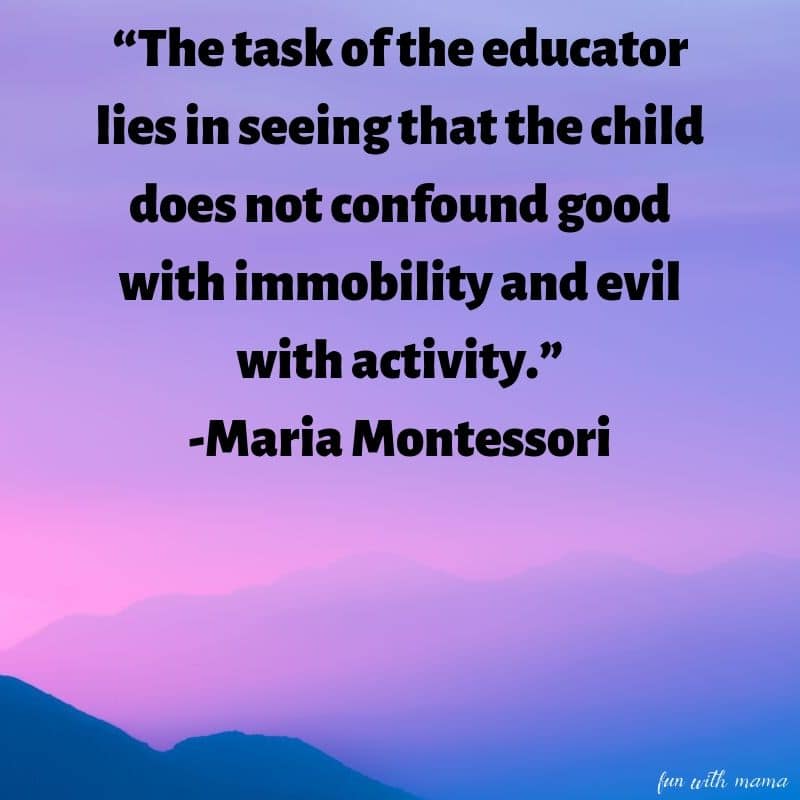 "Education is a work of self-organization by which man adapts himself to the conditions of life." – Maria Montessori
"If education is a protection to life, you will realize that it is necessary that education accompany life during its whole course." – Maria Montessori
"There are two 'faiths' which can uphold humans: faith in God and faith in oneself. And these two faiths should exist side by side: the first belongs to one's inner life, the second to one's life in society." – Maria Montessori
"If the whole of mankind is to be united into one brotherhood, all obstacles must be removed so that men, all over the surface of the globe, should be as children playing in a garden." – Maria Montessori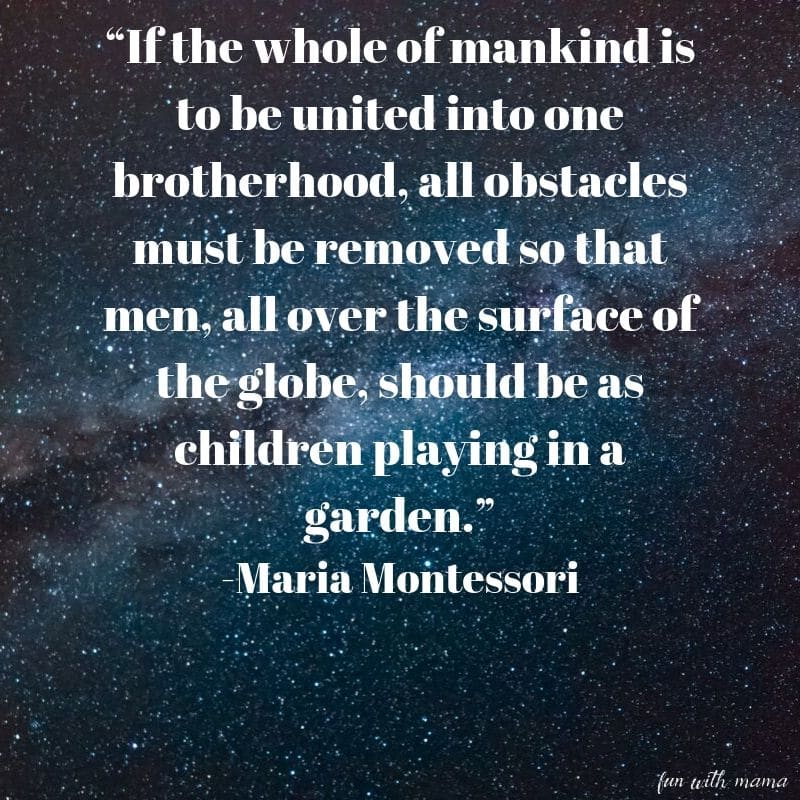 "Establishing lasting peace is the work of education; all politics can do is keep up out of the war." – Maria Montessori
"When the child begins to think and to make use of the written language to express his rudimentary thinking, he is ready for elementary work; and this fitness is a question not of age or other incidental circumstances but of mental maturity." – Maria Montessori
These are just a few of my favorite Maria Montessori quotes that I'm so excited to share with you. She had quite the way with words and her love of children and education is evident.
Do you have any Maria Montessori quotes that you'd like to share?