Reading in our household is huge. It's something that we do on a daily basis, sometimes as a group and sometimes as individuals. There's just something about the way that books can transport you to a whole other world without ever having to leave your home.
I share many of these reading quotes of my Fun With Mama Facebook Page (I'd love to have you follow along) and they're always received and shared in a very positive manner.
Here are some of my favorite reading quotes that I hope will instill a love of reading within your children and home atmosphere as well.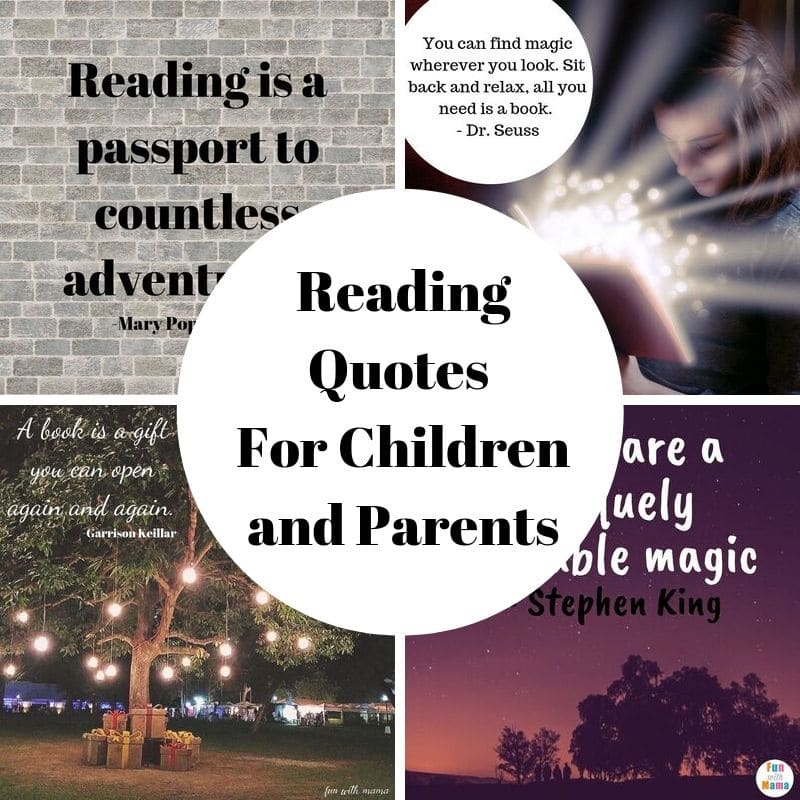 Reading Quotes to Encourage the Love of Reading
"Today a reader, tomorrow a leader." – Margaret Fuller
"A child who reads will be an adult who thinks."
"A book is a dream you hold in your hand" – Neal Gaiman
"Once you learn to read, you will be forever free." – Frederick Douglass
"Reading is a discount ticket to everywhere." – Mary Schmich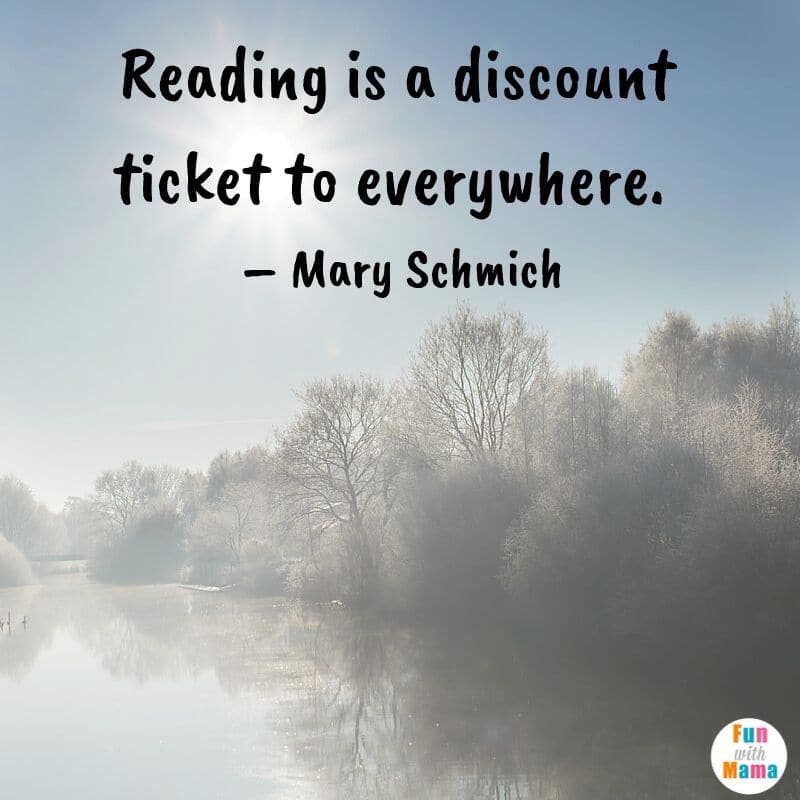 "The journey of a lifetime starts with the turning of a page." – Rachel Anders
"Children are made leaders on the laps of their parents." – Emilie Buchwald
"You can find magic wherever you look. Sit back and relax, all you need is a book." – Dr. Seuss
"Books are a uniquely portable magic." – Stephen King
"A book is a gift you can open again and again." – Garrison Keillar
"A book is like a garden, carried in a pocket." – Chinese proverb
"Reading is a passport to countless adventures." – Mary Pope Osborne
"Reading is dreaming with your eyes open" – Unknown
"Reading gives us someplace to go when we have to stay where we are." – Mason Cooley
"Make it a rule never to give a child a book you would not read yourself." – George Bernard Shaw
These 15 reading quotes are some of my favorites! I hope that you enjoy them as much as I do!
Do you have any reading quotes that you'd like to share?
Related Posts:
Beloved Maria Montessori Quotes
Positive Parenting Quotes About Raising Children