My kids are my world and these quotes about loving children really put into words the way that mom's and parents feel. Being a parent is the best blessing and gift possible. As a mom of 4, it's no secret that I love children. They've taught me a lot about myself and showed me a love I didn't know was possible.
That's not to say being a mom is all happy feelings. I think putting our feelings into words is important and when we are feeling a challenging day, reading quotes about loving children can really help inspire you to find your calm and love. These quotes about parent's love for their child will inspire you to be more patient, to think about the kind of relationship you want to have with your kids.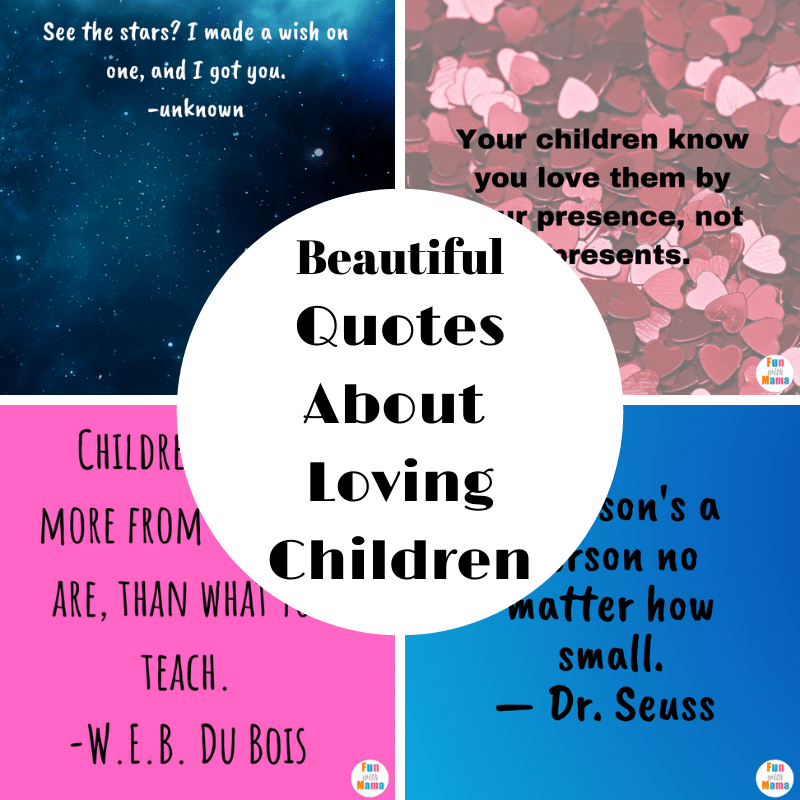 Here are some of the top I love my kids quotes that I hope will make you smile and snuggle with your children a little more tonight.
Quotes About Loving Your Children
"Do you ever look at your child and just smile? Not because your child did something amazing, just smiling because you know how blessed you really are."
"See the stars? I made a wish on one, and I got you." – unknown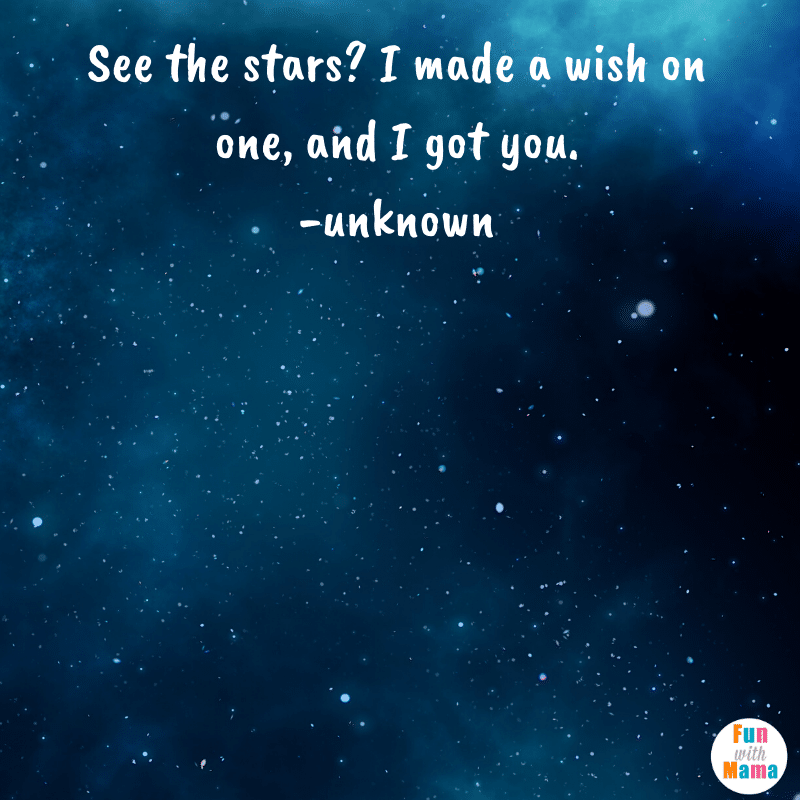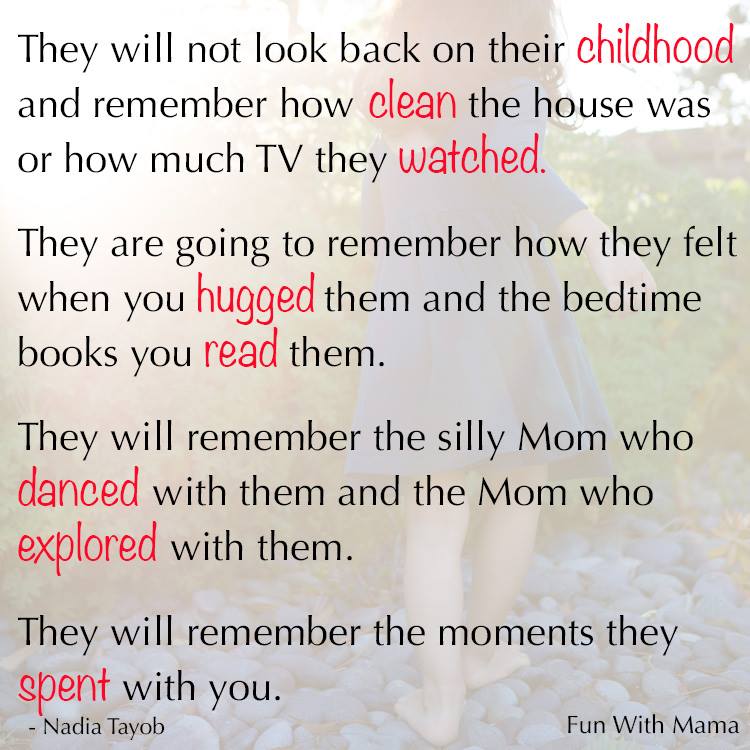 3. "They will not look back on their childhood and remember how clean the house was or how much TV they watched. They are going to remember how they felt when you hugged them and the bedtime books you read them. They will remember the silly Mom who danced with them and the mom who explored with them. They will remember the moments they spent with you." – Nadia Tayob
4. "Through the eyes of your child you are invincible." – Nadia Tayob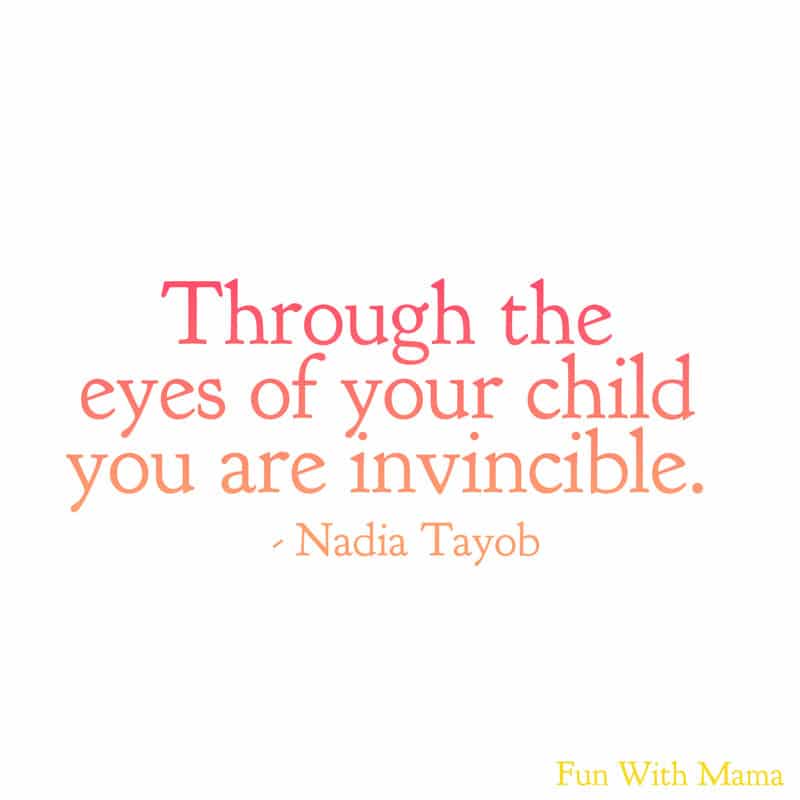 5. "A person's a person no matter how small." -Dr. Seuss

Related post: Best Dr. Seuss Quotes
6. "As soon as this child was born I immediately wanted to call my parents and just apologise because I never knew how much they loved me." –Ashton Kutcher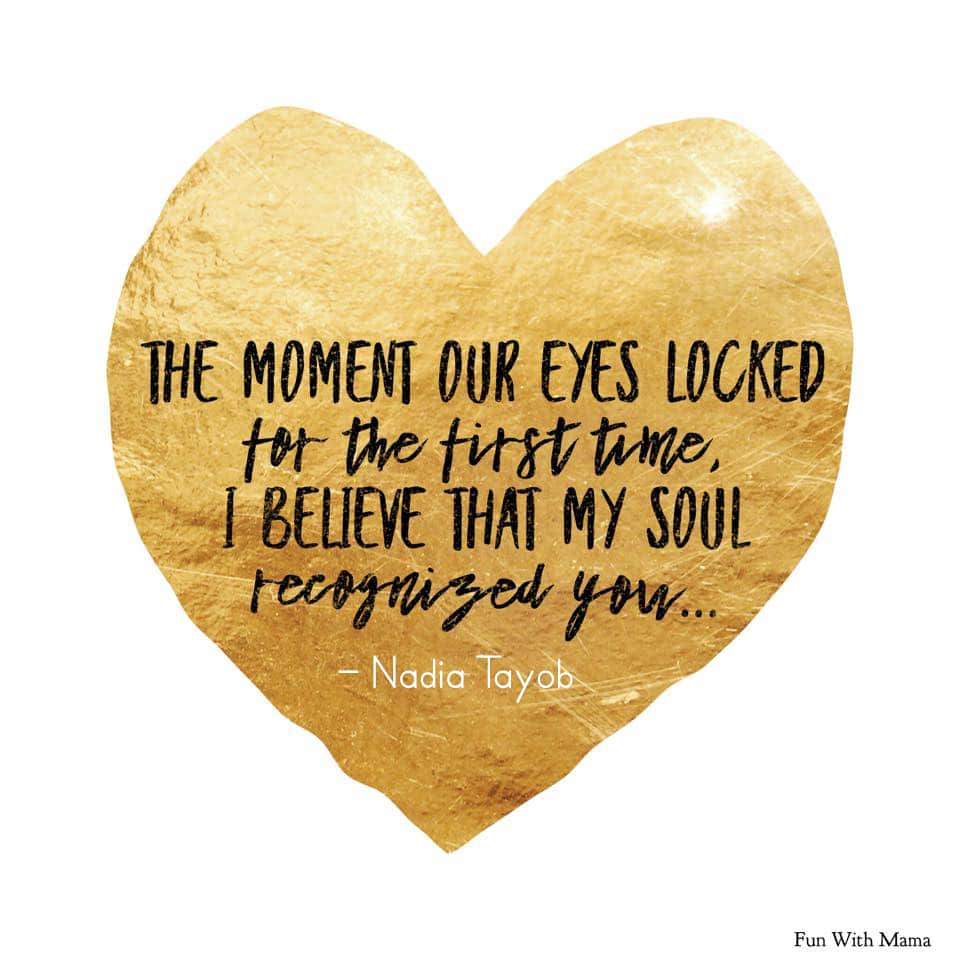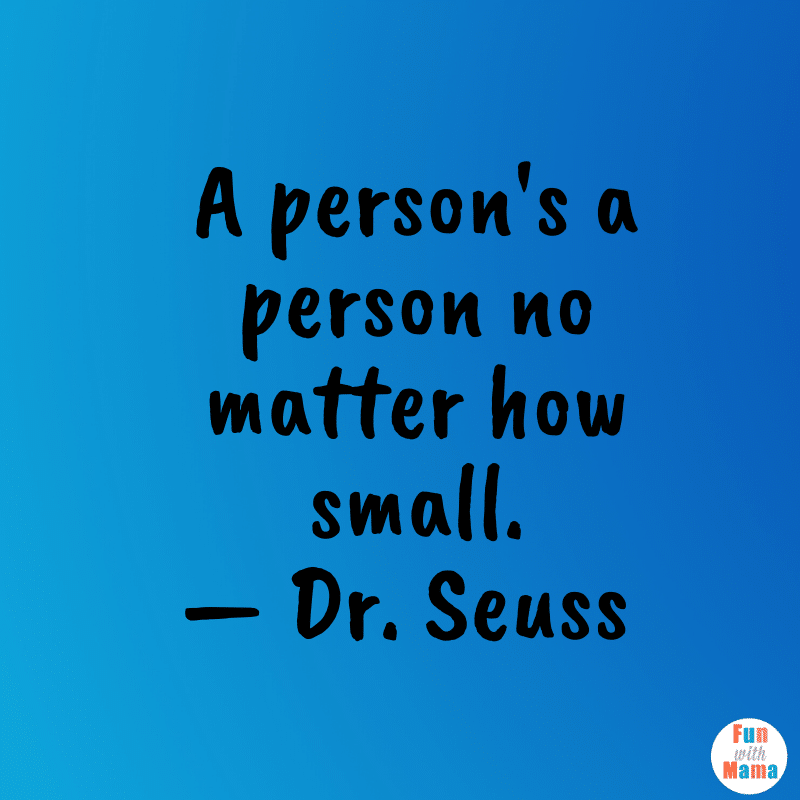 7. "Be the mom you want them to remember." – Nadia Tayob
8. "The moment our eyes locked for the first time I believe my soul recognized you." – Nadia Tayob
9. "The mud will wash off but the memories will last a lifetime." – Nadia Tayob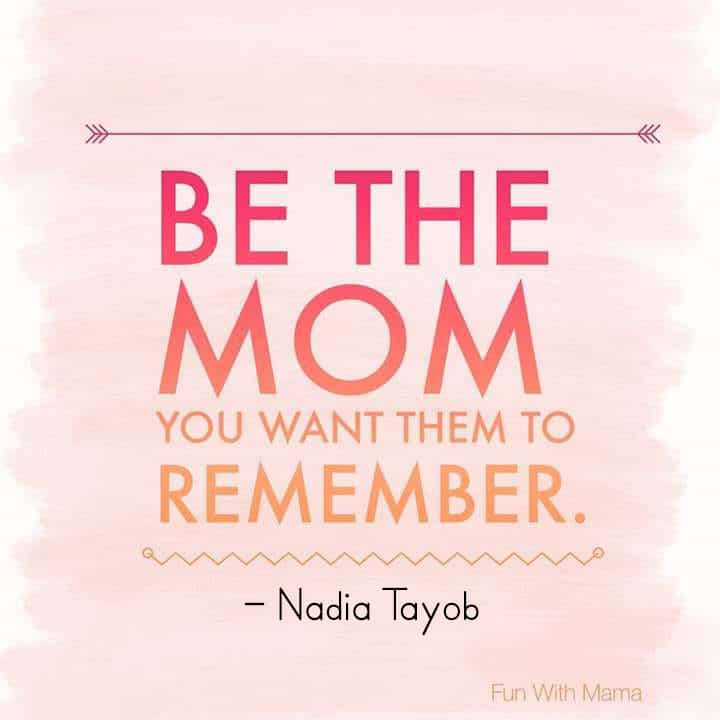 10. "Children learn more from what you are, than what you teach." – W.E.B DuBois
11. "We never know the love of a parent till we become parents ourselves." –Henry Ward Beecher
12. "We worry about what a child will become tomorrow, yet we forget that he is someone today."
-Stacia Tauscher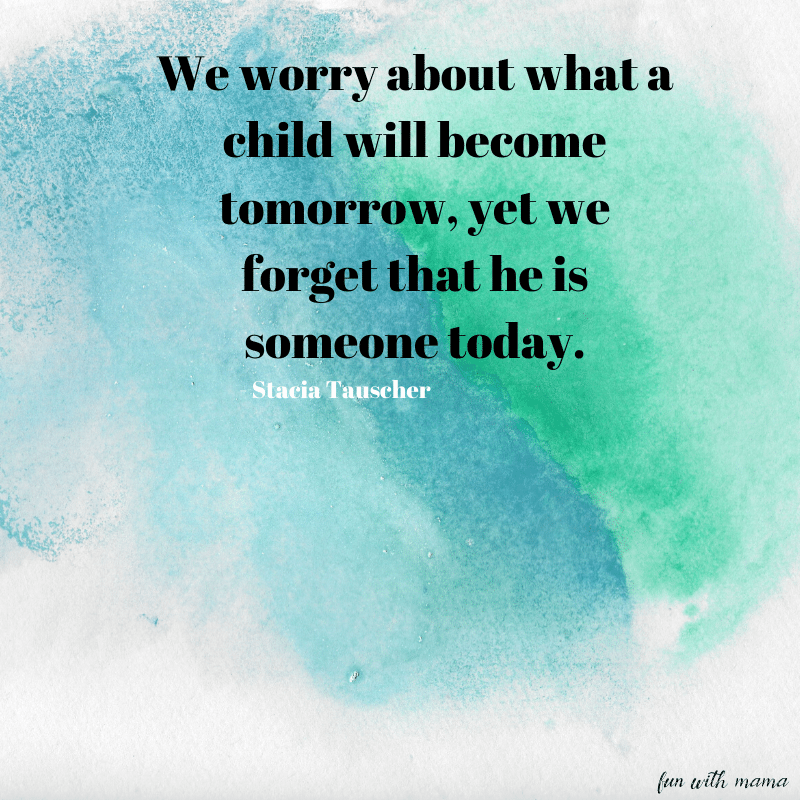 I love my kids quotes
13. "Teach your children they're unique. That way, they won't feel pressured to be like everybody else." -Cindy Cashman
14. "Telling my children I love them isn't a habit. It is my constant reminder to them that they are the best thing that has ever happened to me."
15. "My greatest wish is that my kids always know how much I love them, and that they walk through the rest of their life knowing I'll always be there for them anyway I can." – Unknown
16. "Children need at least one person in their life that thinks the sun rises and sets on them, who delights in their existence, and loves them unconditionally." – Pamela Leo
17. "The greatest gift I can give to my children is my time, my love, and my attention." – Unknown
18. "A child may outgrow your lap, but they will never outgrow your heart." – Unknown
19. "If I could give my child three things, it would be the confidence to always know their self-worth, the strength to follow their dreams, and the ability to know how truly, deeply loved they are." – Unknown
20. "In the eyes of your child, you are a super mom." – Nadia Tayob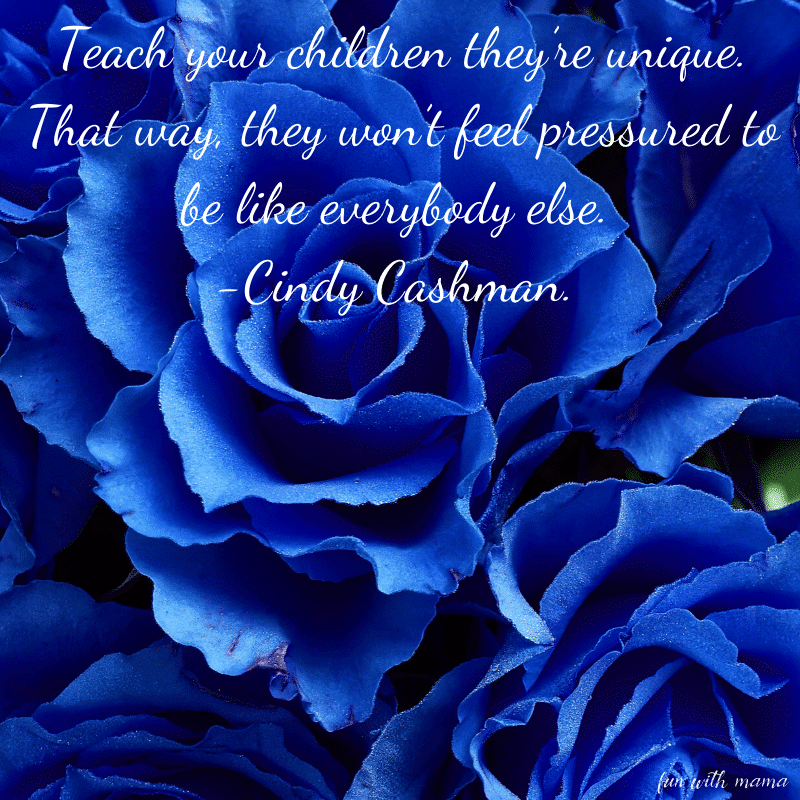 21. "If we don't stand up for children, then we won't stand up for much." -Marian Wright Edelman
22. "I don't remember who said this, but there really are places in the heart you don't even know exist until you love a child." – Anne Lamott
23. "If there must be trouble, let it be in my day, that my child may have peace." –Thomas Paine
24. "And she loved a little boy very much, even more than she loved herself." – Shel Silverstein – The Giving Tree
25. "Until one becomes a mother, no one can ever tell you what it feel like to love someone so deeply and profoundly that you will rejoice when they rejoice, ache when they ache, feel what they feel, even without speaking a word." – Jennifer Quinn
26. "There is no friendship, no love, like that of the parent for the child."– Henry Ward Beecher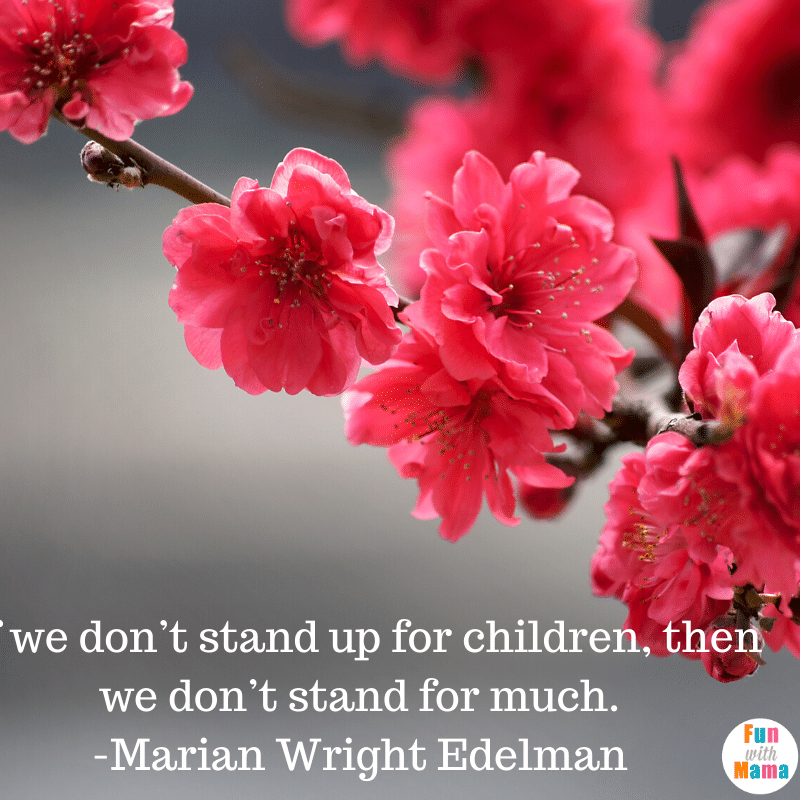 27. "The way we talk to our children becomes their inner voice."-Peggy O'Mara
28. "Loving a child doesn't mean giving in to all his whims; to love him is to bring out the best in him, to teach him to love what is difficult." –Nadia Boulanger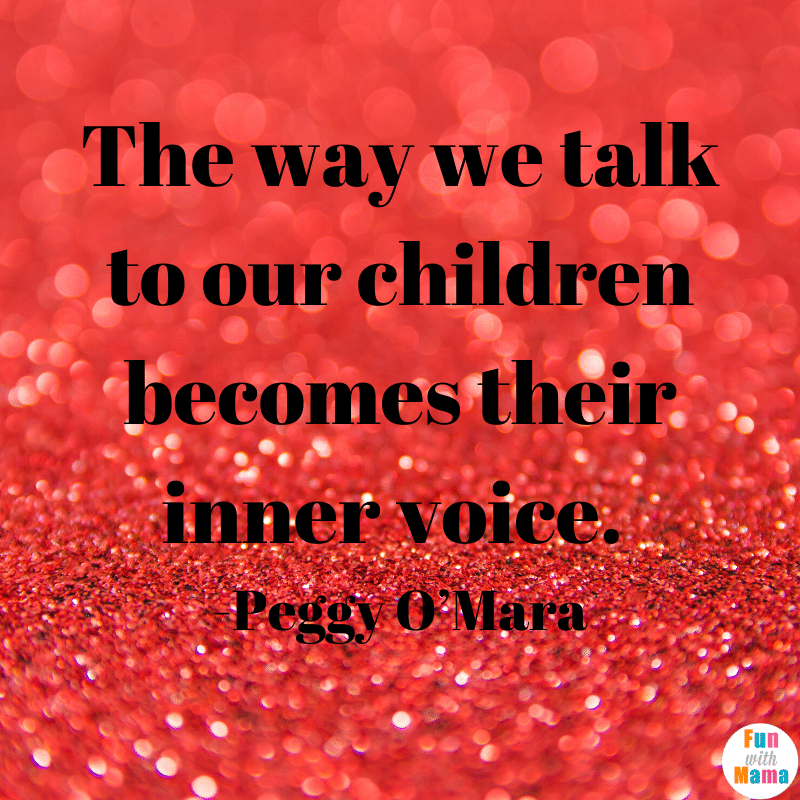 29. "We never know the love of a parent till we become one ourselves." -Henry Ward Beecher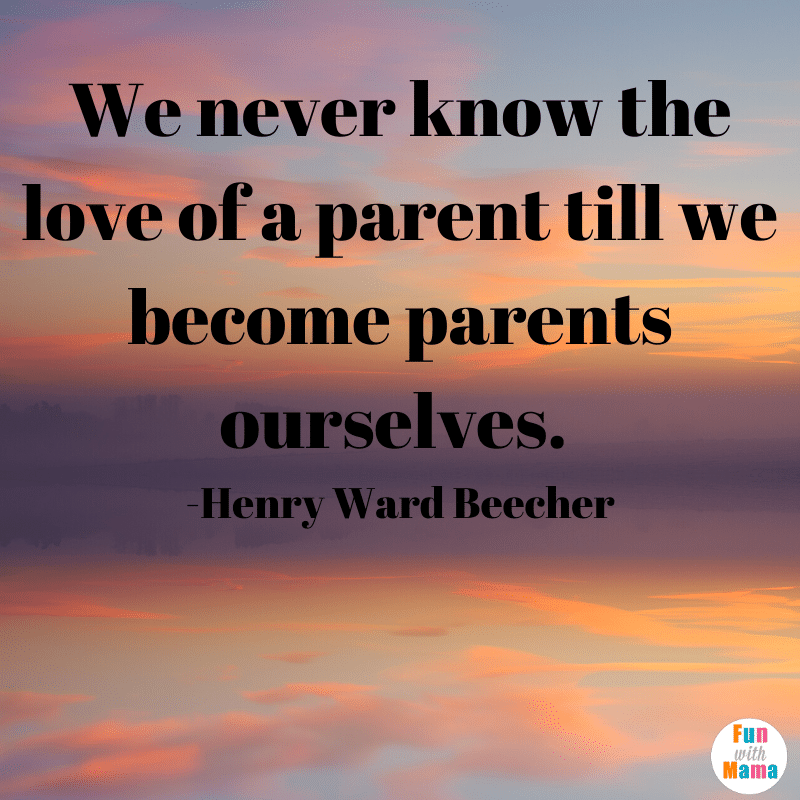 30. "I don't remember who said this, but there really are places in the heart you don't even know exist until you love a child." -Anne Lamott
31. "You don't know what unconditional love is. You may say you do, but if you don't have a child, you don't know what that is. But when you experience it, it is the most fulfilling ever." –Regina King
32. "What it's like to be a parent: It's one of the hardest things you'll ever do but in exchange, it teaches you the meaning of unconditional love." –Nicholas Sparks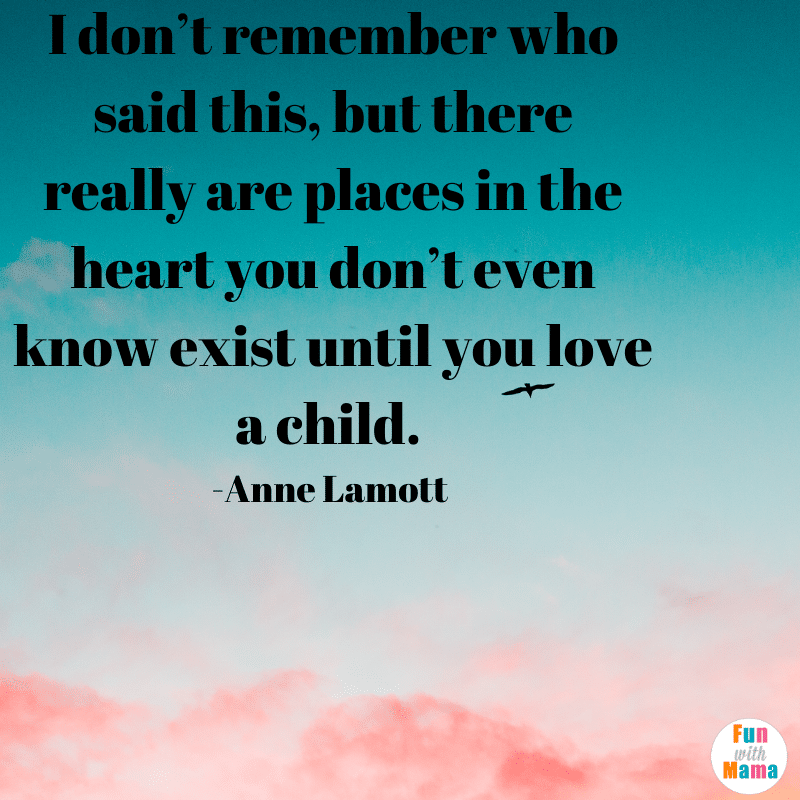 33. "The beauty that surrounds me is breathtaking; it is the faces of my children." -Anabela Loureiro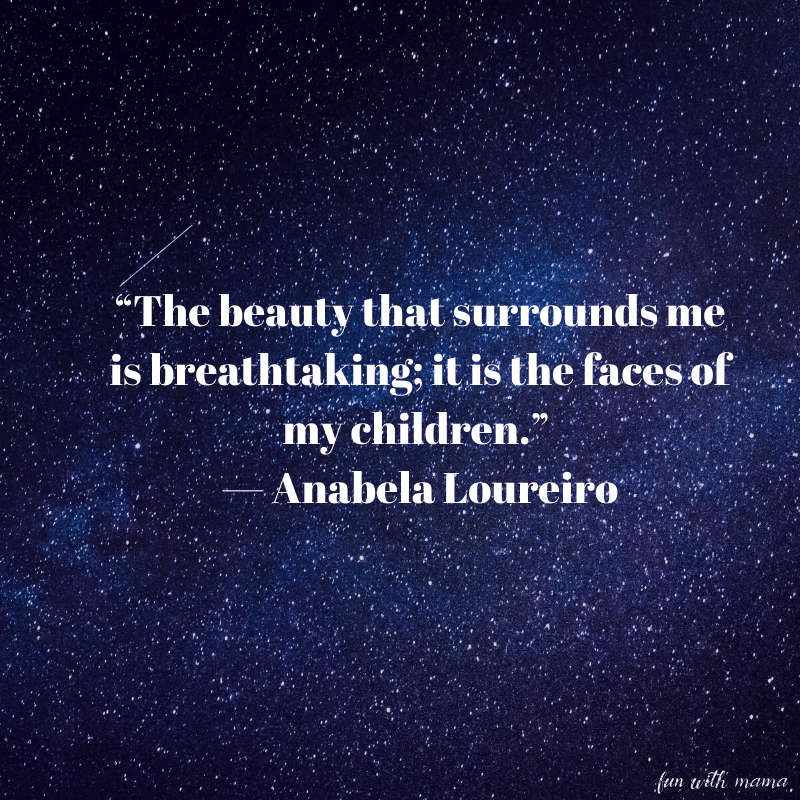 Quotes about a mother's love for her child
34. "A mother's love for her child is like nothing else in the world." -Agatha Christie
35. "My child may not have everything they want in this world, but that they have a mama that loves them more than anything in the world." – Unknown
36. "A mother's love is patient and forgiving when all others are forsaking, it never fails or falters, even though the heart is breaking." — Helen Rice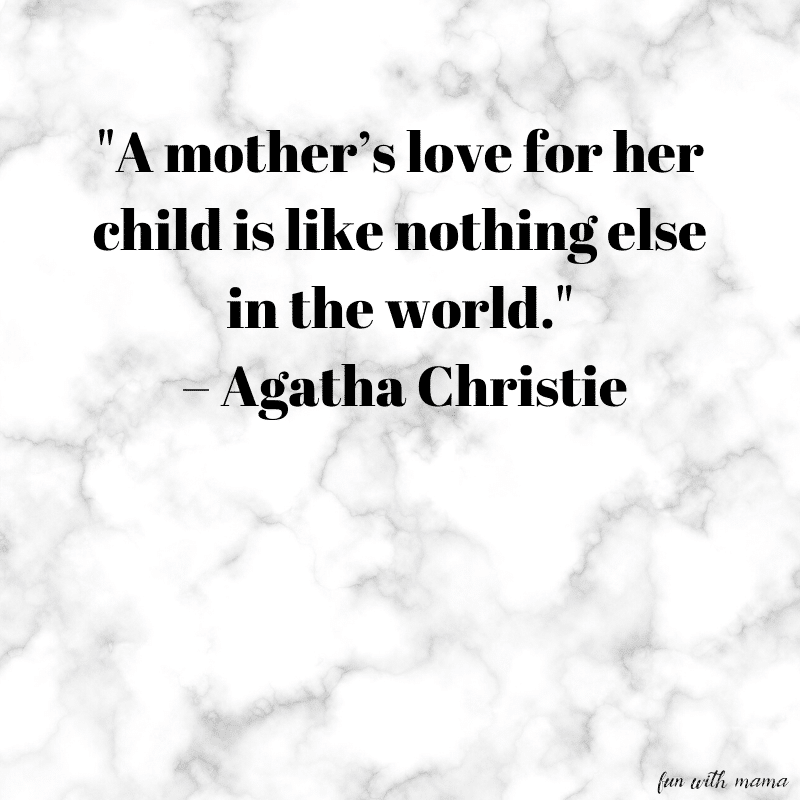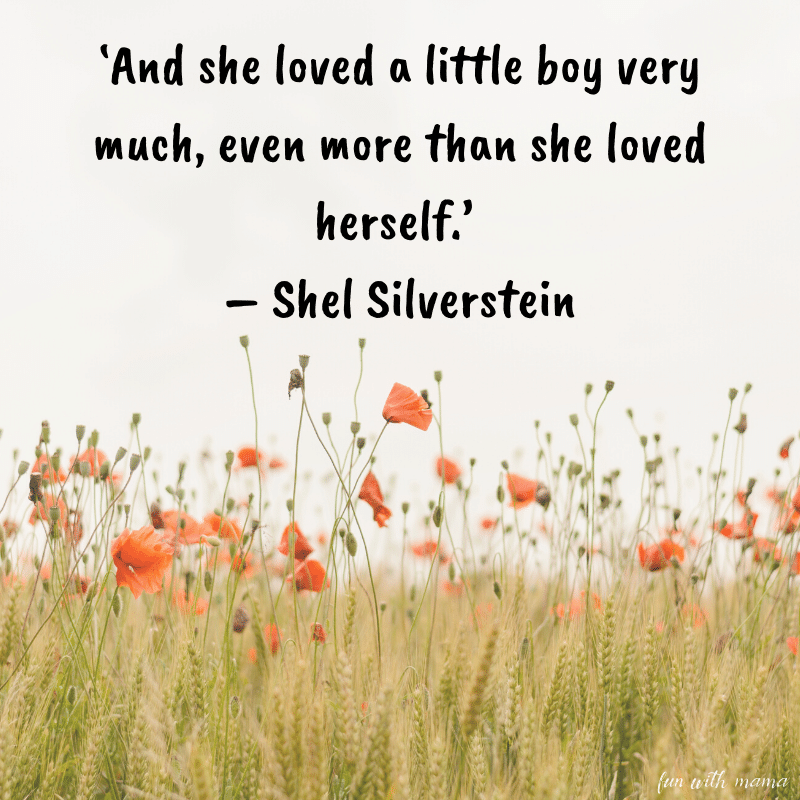 Parent's Love Quotes
We can't miss out on dad's too. While a mothers love for her children is powerful, so is a dad's love too.
37. "In my life, you are the sun that never fades and the moon that never wanes. Shine on, my child." -unknown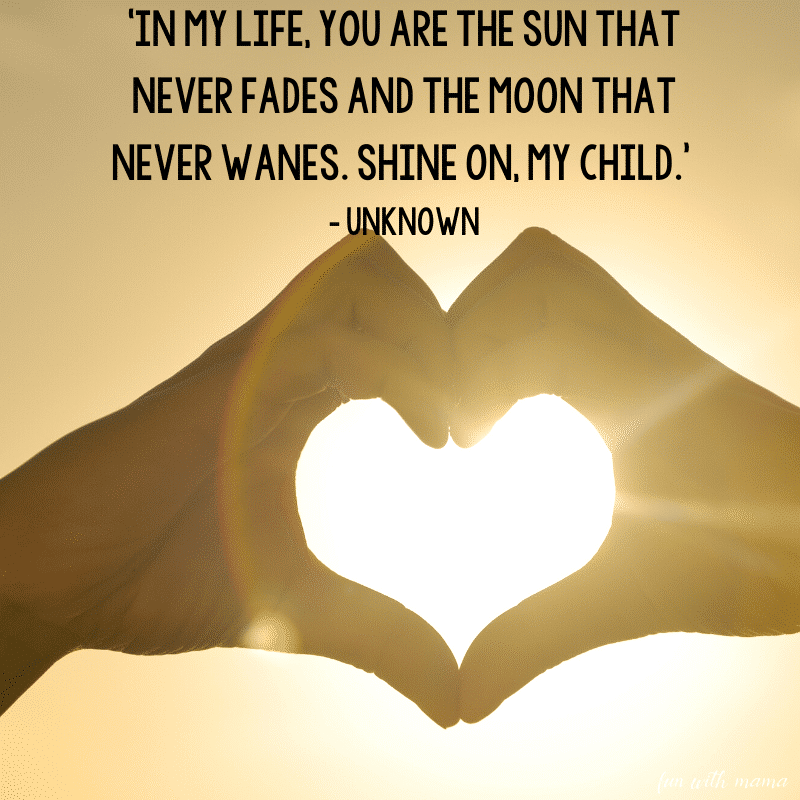 38. "You are loved to the moon and back." -unknown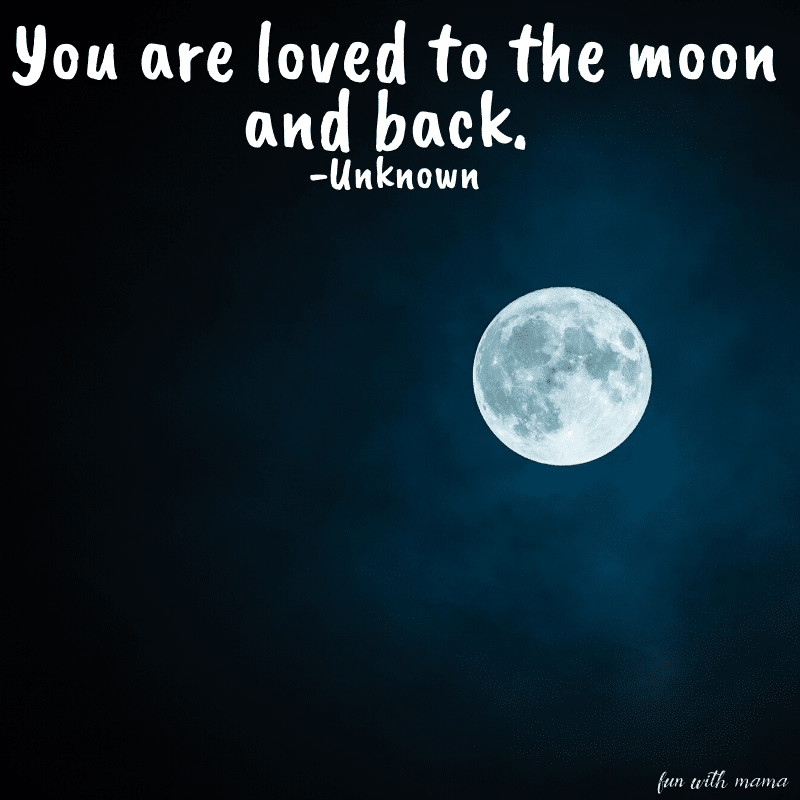 39. "Your children know you love them by your presence, but by presents." -unknown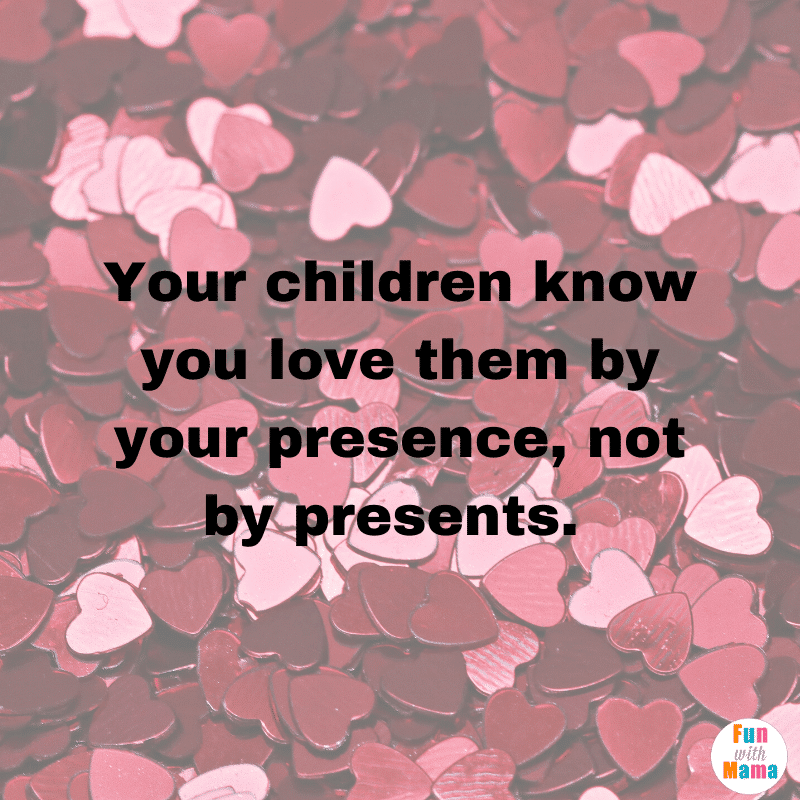 These are just some of my favorite beautiful quotes about loving children. There are so many great raising children quotes because the journey of motherhood and parenthood is really life-changing. I don't think I've ever felt anything that turns and moves my soul and body quite like motherhood. Thank you oxytocin for helping nurture this beautiful bond. I've never felt greater joy than I do when I am with my kids and loving my children.
Which quote was your favorite?
Do you love being inspired by quotes too?
If you like these quotes, check out these quote posts as well:
Reading Quotes to Encourage the Love of Reading
Beloved Maria Montessori Quotes