Being a first time parent is something like a twisted yet magical roller coaster ride. It has beautiful, wonderful, unforgettable, and heartwarming moments. Yet, on the other hand, it can have some low moments that make you question everything, including yourself. This is normal, and in the end, it is magical.
You never forget the things that you learned from your first born child. These first born quotes are perfect for new parents to help navigate this new season and for veteran parents to help remind them of the earlier days.
Be sure to check out my Quotes About Loving Children as well!
First Born Quotes
The sleepless nights are worth it! Babies are such adorable little creatures that bring so much joy! Having a baby is so much fun and you just can't beat that sweet smell of a baby! All the hard days are worth it and just add to the strength of motherhood.
Babies are a blessing, and here are some great quotes that you'll love!
The experiences that a first child can bring to your life are like nothing else. Being a parent, especially the first time, is one of the most amazing experiences anyone can have.
Favorite First Child Quotes
"You are my sun, my moon, and all of my stars." – E.E. Cummings
"The child must know that he is a miracle. That since the beginning of the world there hasn't been, and until the end of the world, there will not be another child like him." – Pablo Casals
"The moment that changed me forever was the moment my first child was born. I was happy, filled with hope, and thought, 'Now I understand the whole point of work, of life, of love.'" – Paul Theroux
"One girl is worth more than twenty boys." – Peter Pan
"Sometimes the smallest things take up the most room in your heart." -Winnie the Pooh
"You're the best thing I never knew I needed." – The Princess and the Frog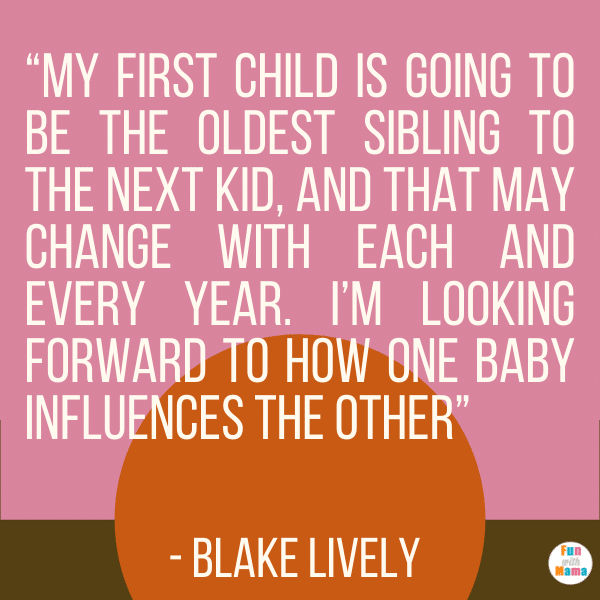 "My first child is going to be the oldest sibling to the next kid, and that may change with each and every year. I'm looking forward to how one baby influences the other" – Blake Lively
"Join them in their world when they're little so you'll be welcome in their world when they get big." – L.R. Knost
"Your firstborn baby may hold your hand for only a little while, but it will hold your heart for the rest of your life" – Anonymous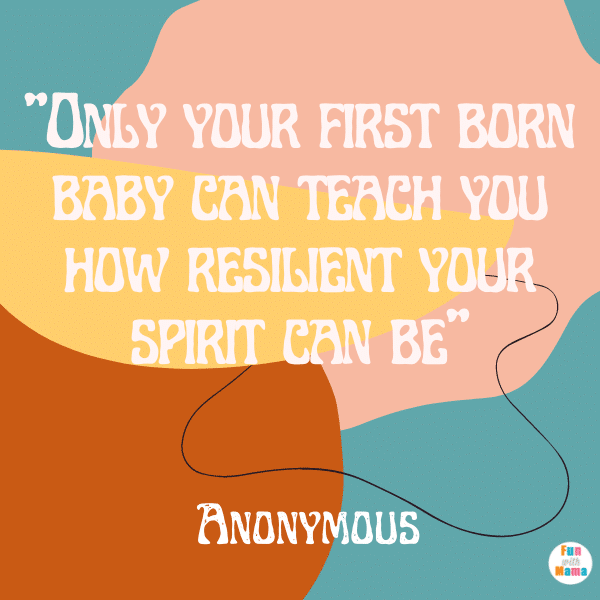 "Only your first born baby can teach you how resilient your spirit can be" – Anonymous


"Children bring us a piece of heaven on Earth." – Roland Leonhardt
First Born Son Quotes
"The most important mark I leave on this world is my son." – Sarah Shahi
"If I have a monument in this world, it is my son." – Maya Angelou
"A baby boy has a special way of bringing out the man in his father and the little boy in his grandfather." – Tanya Masse
"Little boys should never be sent to bed. They always wake up a day older." – J.M. Barrie, Peter Pan
"You don't raise heroes, you raise sons. And if you treat them like sons, they'll turn out to be heroes, even if it's just in your own eyes." – Walter M. Schirra Sr.
"Sons are the anchors of a mother's life." – Sophocles
"A boy needs a father to show him how to be in the world. He needs to be given swagger, taught how to read a map so that he can recognize the roads that lead to life and the paths that lead to death, how to know what love requires, and where to find steel in the heart when life makes demands on us that are greater than we think we can endure." – Ian Morgan Cron
"I live for my sons. I would be lost without them." – Princess Diana
"And she loved a little boy very, very much 'even more than she loved herself'." – Shel Silverstein
"I have a son, who is my heart. A wonderful young man, daring and loving and strong and kind." – Maya Angelou
First Born Daughter Quotes
"Though she be little, she is fierce." – William Shakespeare
"To a father growing old nothing is dearer than a daughter." – Euripides
"Every day is Father's Day to me when I'm with her: when I'll be able to hold my daughter and see her grow and see her smile. That's Father's Day to me every day." – Saquon Barkley
"Certain is it that there is no kind of affection so purely angelic as of a father to a daughter. In love to our wives there is desire; to our sons, ambition; but to our daughters, there is something which there are no words to express." – Joseph Addison
"A daughter is a bundle of firsts that excite and delight, giggles that come from deep inside and are always contagious, everything wonderful and precious and your love for her knows no bounds." – Barbara Cage
"Let her sleep, for when she wakes she will move mountains." – Napoleon
"Absolutely, I don't believe in rules. As I tell my daughter when she is mischievous, "˜Well-behaved women rarely make history.'" – Nia Vardalos
"Who can describe the transports of a beam truly parental on beholding a daughter shoot up like some fair and modest flower, and acquire, day after day, fresh beauty and growing sweetness, so as to fill every eye with pleasure and every heart with admiration?" – George Fordyce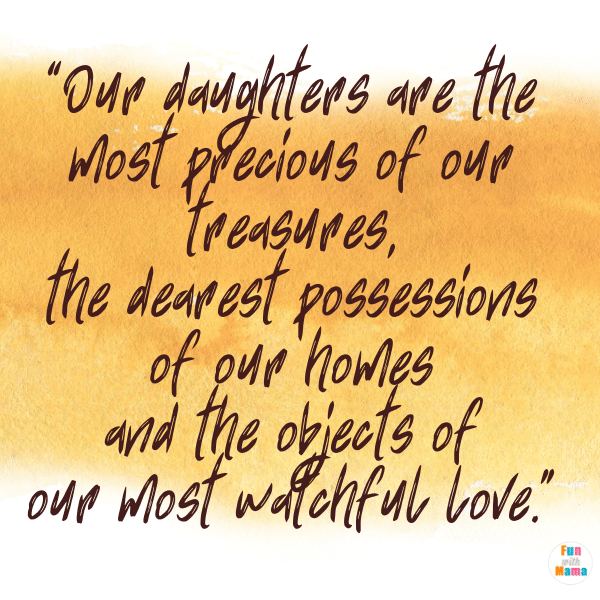 "Our daughters are the most precious of our treasures, the dearest possessions of our homes and the objects of our most watchful love." – Margaret E. Sangster
"My daughter is the biggest gift; I've said it so many times and it sounds like a cliche, but the thing about being a parent is when you think you've cracked it, and you're on top of your game, they change again and you have to catch up and adjust. I feel such a responsibility to instill good values in her, to be polite, to have discipline." – Geri Halliwell
Parenting Your First Child Quotes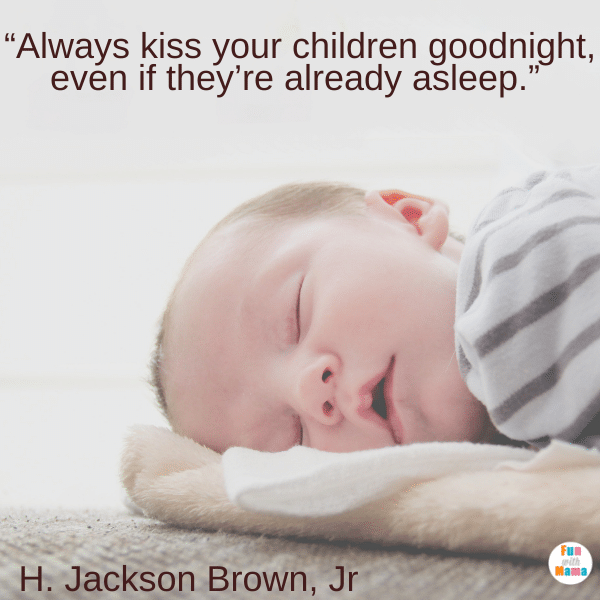 "Always kiss your children goodnight, even if they're already asleep." – H. Jackson Brown, Jr
"Making the decision to have a child is momentous. It is to decide forever to have your heart go walking around outside your body." – Elizabeth Stone
"When your first baby drops her pacifier, you sterilize it. When your second baby drops her pacifier, you tell the dog: "˜Fetch!'." – Bruce Lansky
"It was the tiniest thing I ever decided to put my whole life into." – Terri Guillemets
"If evolution really works, how come mothers only have two hands?" – Milton Berle
"A baby is God's opinion that the world should go on." – Carl Sandburg
"The amazing thing about becoming a parent is that you will never again be your own first priority." – Olivia Wilde
"The best way of training the young is to train yourself at the same time; not to admonish them, but to be seen never doing that of which you would admonish them." – Plato
"As soon as I saw you, I knew a grand adventure was about to happen." – Winnie the Pooh
"For having a baby's sweet face so close to your own, for so long a time as it takes to nurse 'em, is a great tonic for a sad soul." – Erica Eisdorfer
Your first born will always have a special place in your heart. All children are special, but first born babies are on a different level. They help pave the way from one season to another.
These first born quotes are a great way to remember what it was like, if you are a veteran parent, or help you understand if you are a new parent.
More Quote Posts