Fred Rogers was truly an amazing man. He had a wonderful way with words and his ability to connect with children all over the world will never be forgotten. These Mr Rogers Quotes will teach you something and hopefully inspire you from the core of yourself. I admire what Mr. Fred Rogers was trying to teach our children and even us adults.
Not only did he speak to them in a way that they loved and understood but he also treated them with respect and kindness every moment of every day. There are so many stories about Mr. Rogers that will truly warm your heart…from picking up the phone and calling children viewers to just check on them or making surprise visits to the hospital to see some of his biggest fans.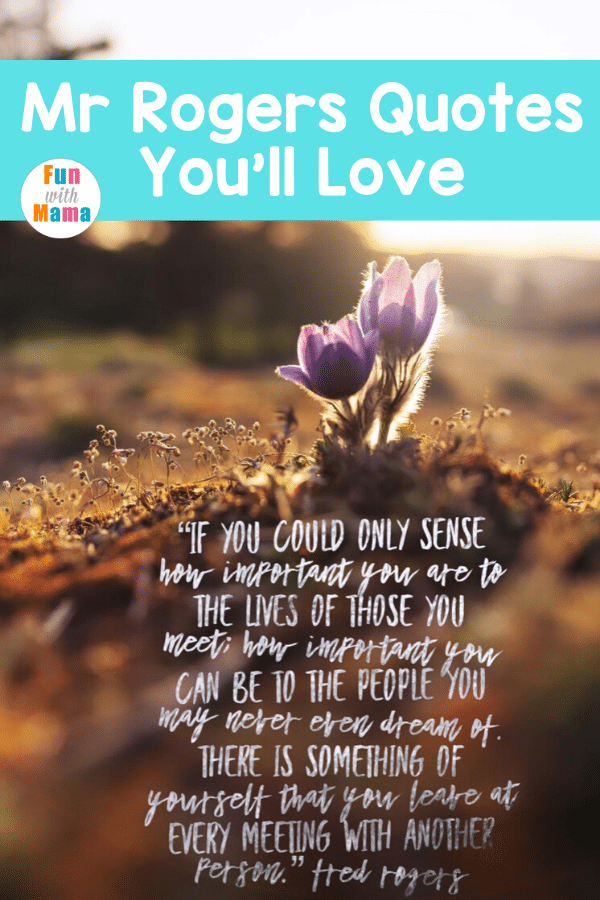 To say that he had a pure heart of gold is truly an understatement. During this time, we could always use a few words and encouragement from Mr. Rogers to remind us of the goodness in the world.
These Mr Rogers quotes are meant to spread hope, kindness, and love.
Please note that affiliate links may be used in this post. Please see my disclosure and privacy policy for more information.
I recently watched A Beautiful Day In The Neighborhood, which is a story about a journalist who has to write a write up about the fabulous Mr Rogers. The journalist thinks there is no way his reputation can live up to this man and sets on a mission to write his story. The journalist will be surprised by what he finds when he spends time with Mr. Rogers. He finds healing.
In this movie, Mr. Rogers spoke to my soul. One thing that really stood out to me is he said that when he is speaking to someone… the most important person to him in the world at that very moment is the person he is speaking to. Try to take that in. That means he drops everything, he doesn't multi-task or pretends to be listening… he really cares and centers his universe around them. That was just so powerful to me, especially in today's time.
There is also a Mr Rogers book with the same title. Check out these other Fred Rogers book ideas below:
Mr Rogers Quotes
My hope is that these Mr Roger Quotes will bring a smile to your face and remind you that you're perfect, just the way you are.
"You make each day a special day. You know how, by just you being you."
-Fred Rogers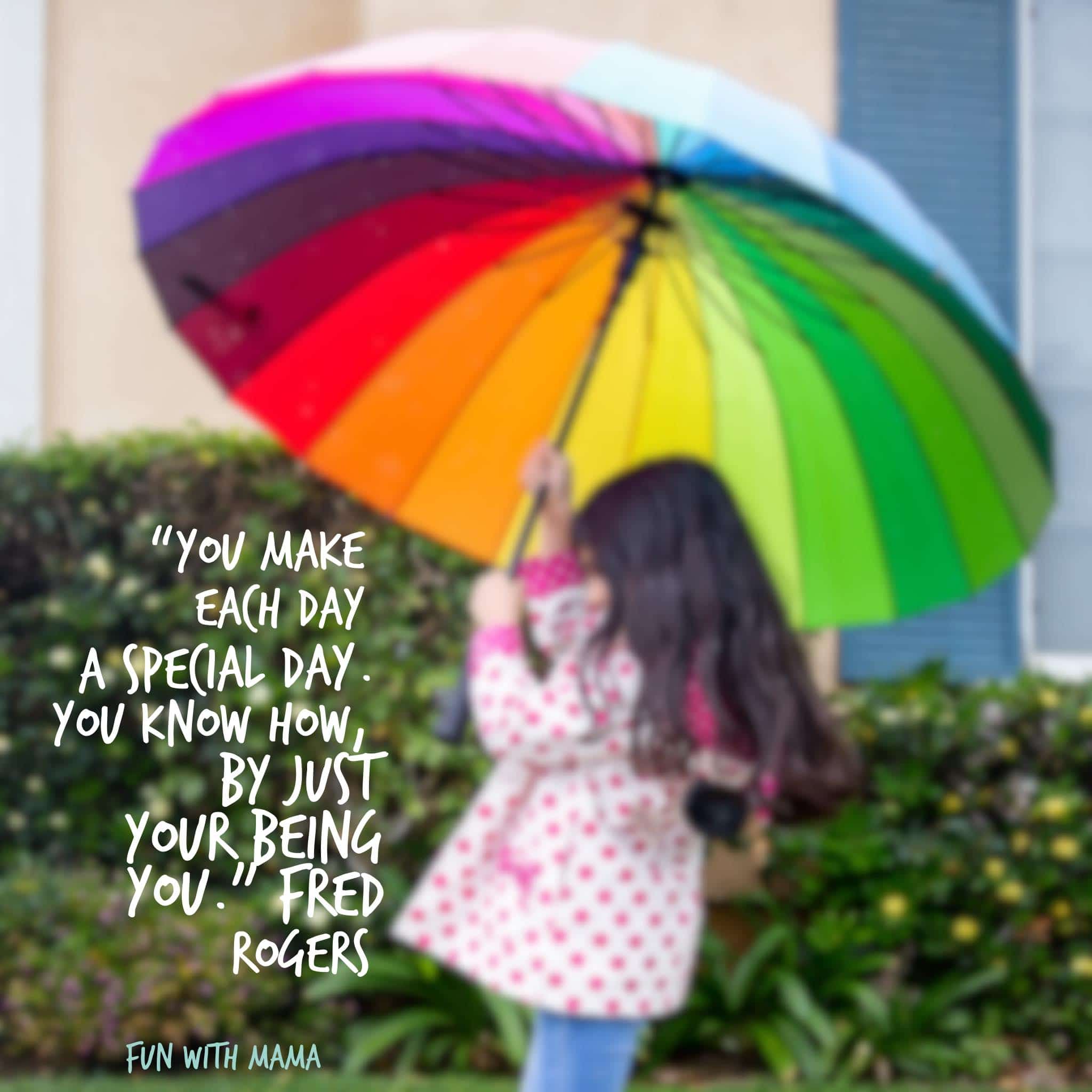 "I'm talking to you so right now you are the most important person to me. Our conversation is the most important thing to me right now."
-Fred Rogers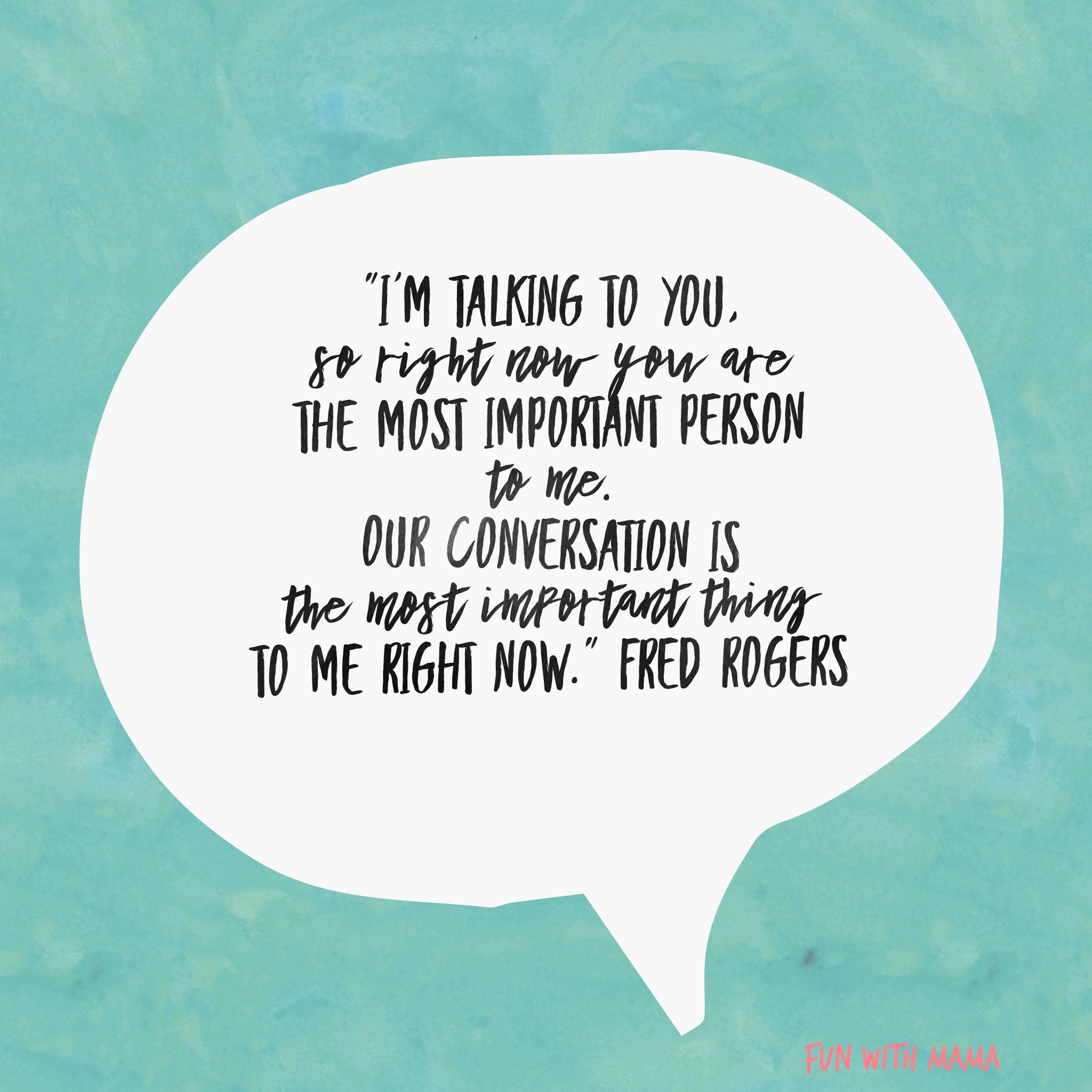 "As human beings, our job in life is to help people realize how rare and valuable each one of us really is. That each of us has something that no one else has – or ever will have. Something inside that is unique to all time."
-Fred Rogers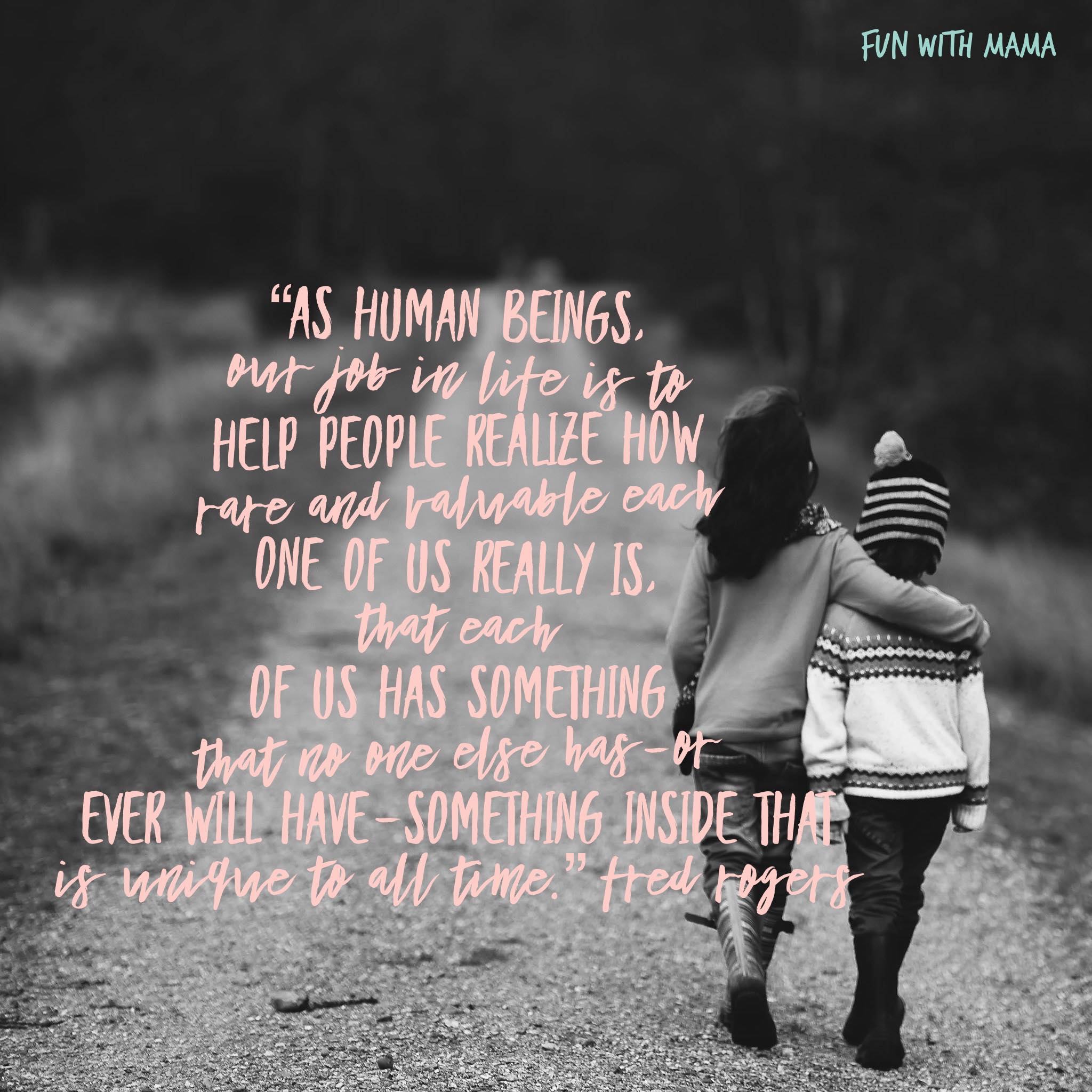 "Transitions are almost always a sign of growth but they can bring feelings of loss. To get somewhere new, we may have to leave somewhere else behind."
-Fred Rogers
"I hope you're proud of yourself for the times you've said "yes" when all it meant was extra work for you and was seemingly helpful only to someone else."
-Fred Rogers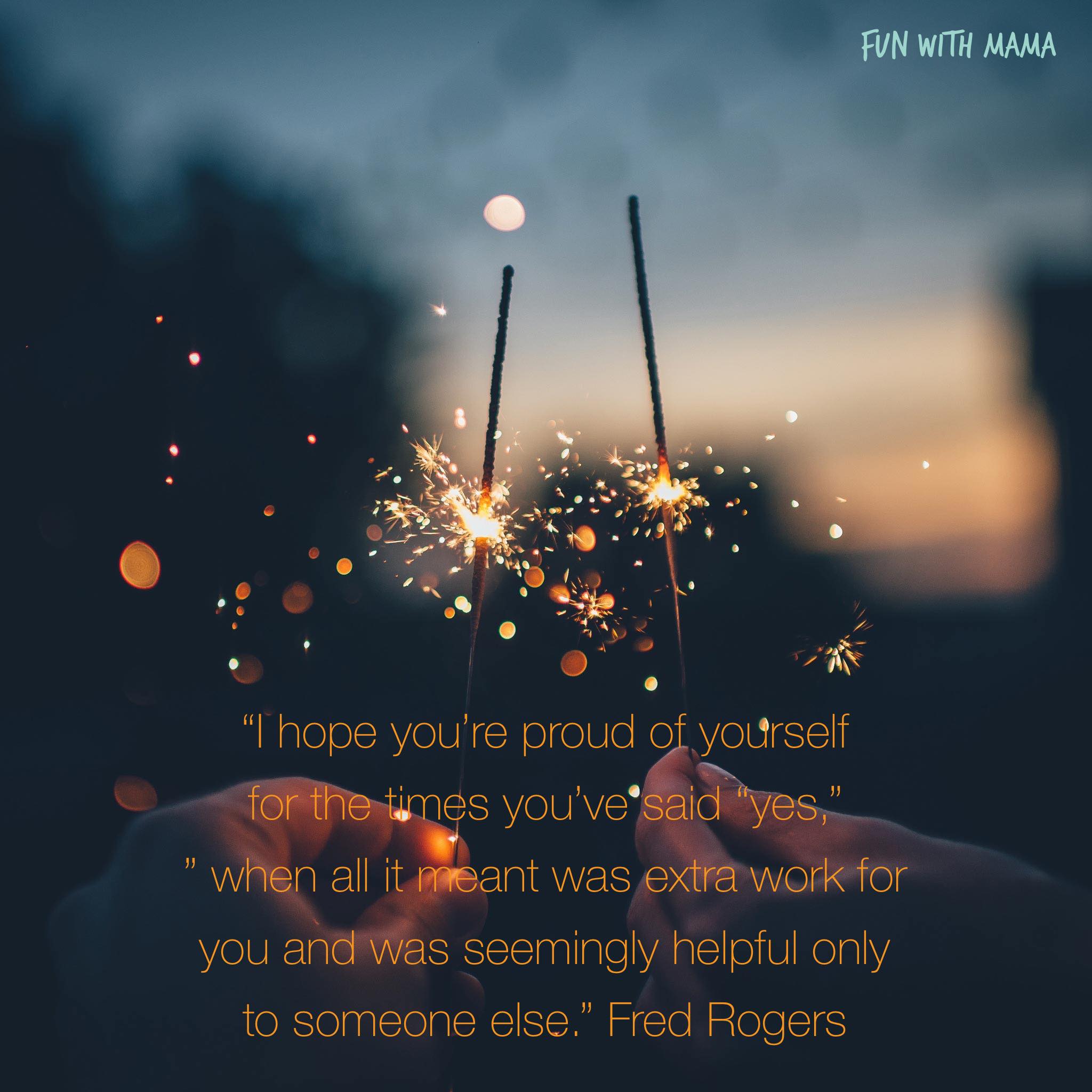 "You made this day a special day just by your being you. There's no person in the whole world like you and I like you just the way you are."
-Fred Rogers
"If you could only sense how important you are to the lives of those you meet; how important you can be to the people you may never even dream of; there is something of yourself that you leave at every meeting with another person."
-Fred Rogers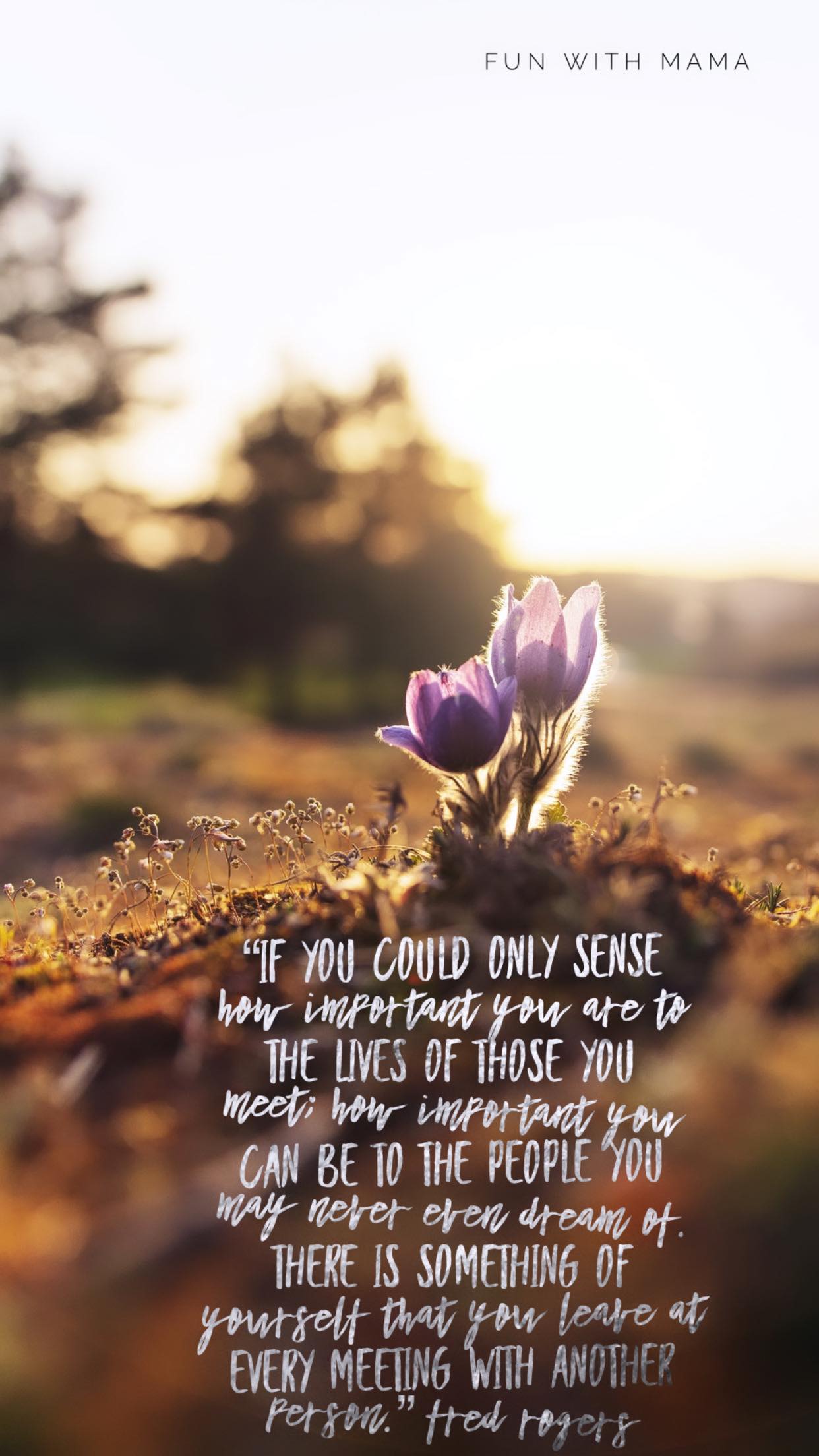 "Often when you think you're at the end of something, you're at the beginning of something else."
-Fred Rogers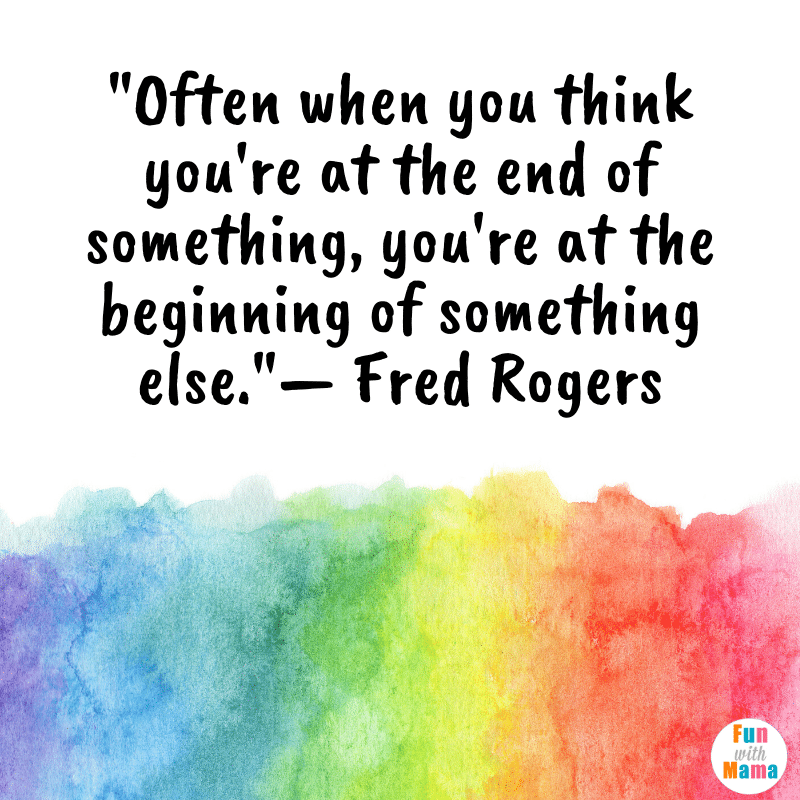 "You can think about things and make believe. All you have to do is think and they'll grow."
-Fred Rogers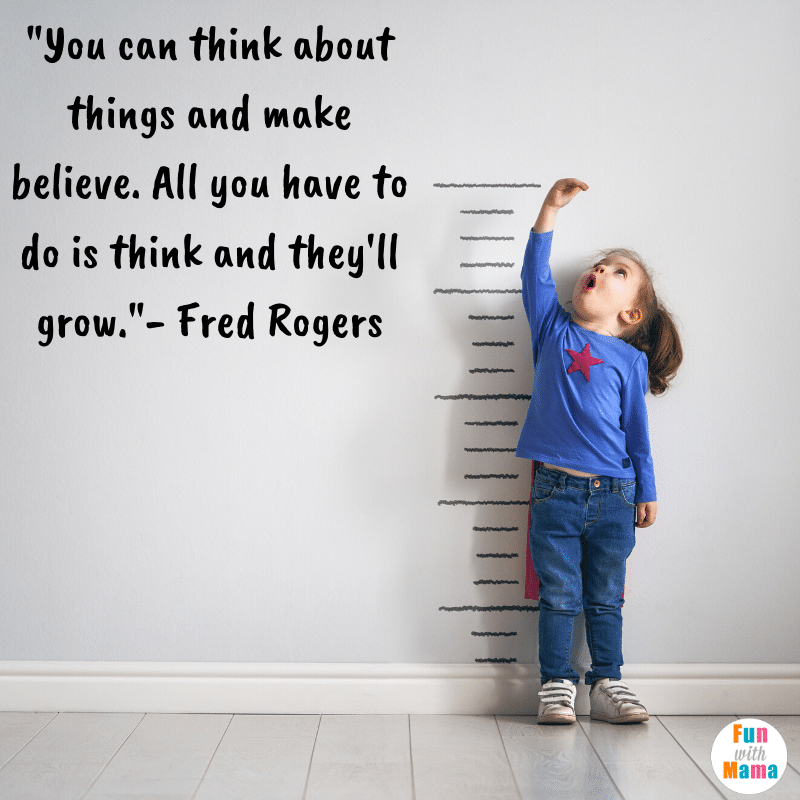 "Anyone who does anything to help a child in his life is a hero."
-Fred Rogers
More Wonderful Mr Rogers Quotes
"The media shows the tiniest percentage of what people do. There are millions and millions of people doing wonderful things all over the world, and they're generally not the ones being touted in the news." – Fred Rogers
"Love is like infinity: You can't have more or less infinity, and you can't compare two things to see if they're 'equally infinite.' Infinity just is, and that's the way I think love is, too." – Fred Rogers

"Love and success, always in that order. It's that simple AND that difficult." – Fred Rogers
"In times of stress, the best thing we can do for each other is to listen with our ears and our hearts and to be assured that our questions are just as important as our answers." – Fred Rogers
"How many times have you noticed that it's the little quiet moments in the midst of life that seem to give the rest extra-special meaning?" – Fred Rogers
"You can't really love someone else unless you really love yourself first." – Fred Rogers

"You rarely have time for everything you want in this life, so you need to make choices. And hopefully your choices can come from a deep sense of who you are." – Fred Rogers
"Play is often talked about as if it were a relief from serious learning. But for children play is serious learning. Play is really the work of childhood." – Fred Rogers
"Knowing that we can be loved exactly as we are gives us all the best opportunity for growing into the healthiest of people." – Fred Rogers
"When I was a boy and I would see scary things in the news, my mother would say to me, "Look for the helpers. You will always find people who are helping." – Fred Rogers
If you like these Mr rogers quotes, don't forget to check out our other quotes posts as well: