I am so excited to bring you this ABC Mouse Review. I waited a full year to test out our subscription and give to you a thorough blog post about my honest thoughts on ABC Mouse. I initially did the ABCMouse free trial and then moved on to a purchased subscription. These are our honest ABC Mouse Reviews from my now daughter who is 4 years old and myself.
ABC Mouse Promo Code
If your child likes ABC Mouse then you can purchase a one year subscription for 49% off by clicking here. That is only $5 a month.
You can get your first month free here. This is a great way to try ABCMouse!
ABC Mouse Reviews
I wrote an article about how to stop Ipad addiction in children. After downloading YouTube kids my daughter seemed to want to do nothing else on her iPad except to watch odd videos on YouTube kids. I saw many behavioral and educational benefits when my daughter used to play educational iPad apps for kids versus YoutubeKids.
As a means to still give her some time on the iPad I set out to try ABC Mouse. She has a natural interest in learning her alphabet letters, colors and numbers as do many other children her age. When we started the subscription she was three years old.
What is ABC Mouse?
ABC Mouse is an educational website and app for children ages 2-7. It works as a monthly subscription with a wonderful free trial period to ensure you like the product before having to pay for it. I always love to try things before I buy it.
Your child will follow their learning path within each land. Each lesson builds up towards the next lesson. To progress to the next level your child has to master certain skills which ensures that they don't mistakenly move forward to new concepts until they are ready.
ABC Mouse has over 7000 learning activities and over 650 lessons. The curriculum is designed by teachers and early childhood learning experts.
You can watch the video below to see what the ABC Mouse app looks like.
How ABC Mouse Works
Your child will begin by doing an assessment. Many of the tests will need parental supervision. Don't cheat or help your child here. Their results here will determine which lesson they begin at and what they need to learn. If a child is placed at a level beneath where they should be, they won't progress and it can get boring for them. Children love to be challenged. At the same time though, if your child is placed at a level that is way above her current knowledge, this will lead to frustration and learning will be seen at a negative light. You want them to be placed somewhere in the middle… where there are facts that they know or letters that they can already recognize mixed in with some letters that they do not know yet. That is the best kind of challenge.
Once they are placed in the correct land and lesson number, your child will complete lessons. Her motivation to play is by receiving 'tickets' for each completed lesson. My four year old loves counting how many tickets she receives and little does she know that the visual number representation is another silent way that she is working on her number recognition and counting skills.
What do children learn?
This depends on their age/grade level.
In Preschool ABC Mouse kids learn:
Reading –

Uppercase Alphabet A to Z

Math:

Numbers and Shapes

Life around us:

About their body, getting dressed and more
Colors
For first graders ABC Mouse teaches: English, Math, Language Arts, Social studies, Science, and health.

Can ABC Mouse be used independently
Yes it can. Does that mean my daughter always uses it independently? No. Sometimes she likes to sit on my lap and show me what she is doing. I always welcome this. There are many times where the uses it alone too. I want her to view learning positively.
We have been using ABC Mouse with our free printable alphabet letter activity packs and worksheets.
Why we love ABC Mouse
There are no ads or pop up advertisements.
ABC Mouse app works great on the iPad.
You can register up to three children on one subscription.
You can monitor your child's progress in the parent area.
Abc mouse games are engaging for toddlers and preschoolers.
ABC Mouse songs are fun to sing to.
What I don't love about ABC Mouse
There is sometimes a lot going on in the main pages which can be somewhat distracting for my child.
Sometimes the levels can be repetitive, although I do know that children learn best through repetition.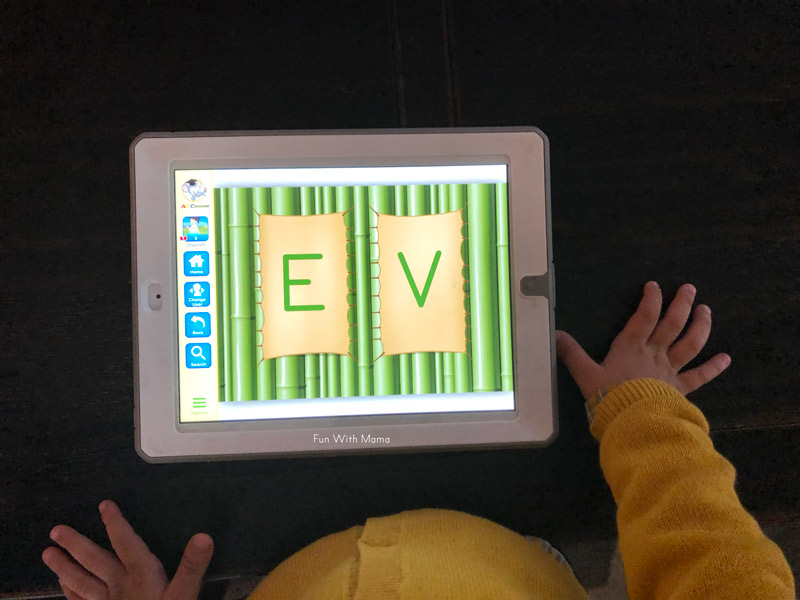 ABC Mouse Songs
You can see an example here of ABC Mouse songs. This one is the song ten in a bed.
Here is some alphabet letter songs
Is ABC Mouse worth the monthly subscription price?
For my family, yes it is. When looking at abc mouse reviews online you need to assess your own families needs, children's ages and personalities.
I generally shy away from monthly subscriptions because they are easy to forget about… until month's later when you look back at your credit card bills and see a recurring charge for something you may not still be using. That is why I am extra picky on what I choose to purchase on monthly subscriptions. My post about monthly subscription boxes for kids shows you items that I would gladly purchase for my children and I am happy to say that ABC Mouse is definitely worth the monthly subscription for my family.
ABC Mouse com runs a lot of sales and specials though so I will be constantly updating the bottom of this post to bring you any new abc mouse promo codes and coupons.
ABCMouse Review from my 4 year old
"I love ABC Mouse because I get fun tickets and stickers. I like learning and playing games on the iPad." I'd say my daughters ABC Mouse review is definitely a positive one.
ABC Mouse Free Trial
Get a free 30 day trial of ABC Mouse here.
If you don't like it then make sure to cancel Abc Mouse before the 30th day. (I always cancel my subscriptions as soon as I join the subscription. This still gives you access for the promised time but makes sure that I don't get billed because I forgot to cancel.)
ABC Mouse Promo Code
If your child likes ABC Mouse then you can purchase a one year subscription for 49% off by clicking here. That is only $5 a month.
You can get your first month free here. This is a great way to try ABCMouse!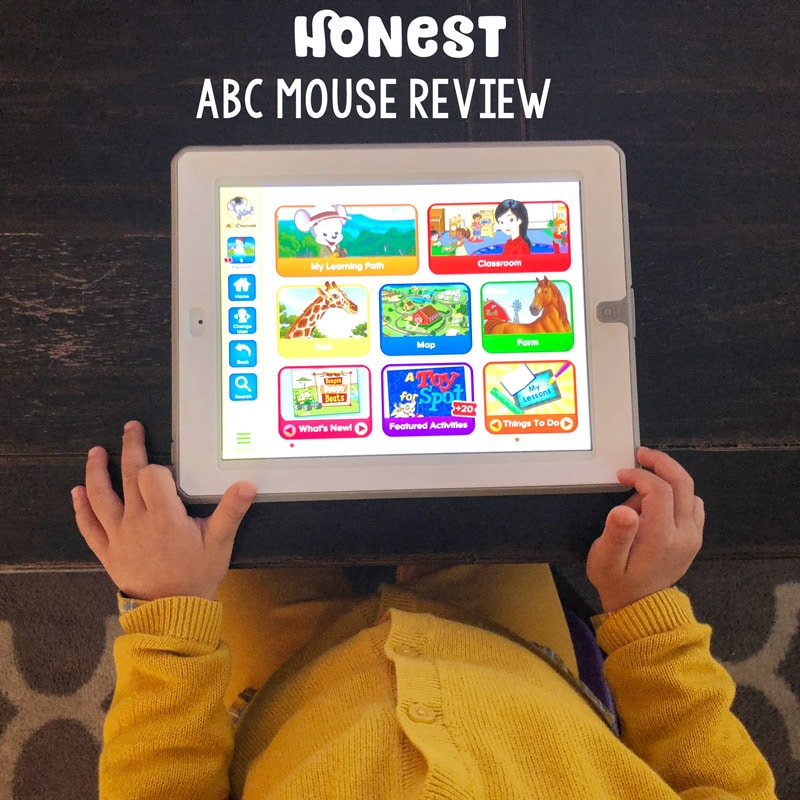 Have you tried ABC Mouse? Leave your ABC Mouse reviews in the comment section to let us know what you think.