These Easter Egg Alphabet Letter Matching Puzzles are a great way to work on uppercase and lowercase letter recognition. This free activity comes as a sampler from our fun and popular Easter Activities pack !
You could use all the uppercase and lowercase letters from previous units and have your child organize these. This activity is perfect for 3-year-olds, 4-year-olds and even 5-year-olds.
Check out my printable alphabet letter crafts for more fun alphabet activities. If you have an older child check out the beginning sound egg puzzles.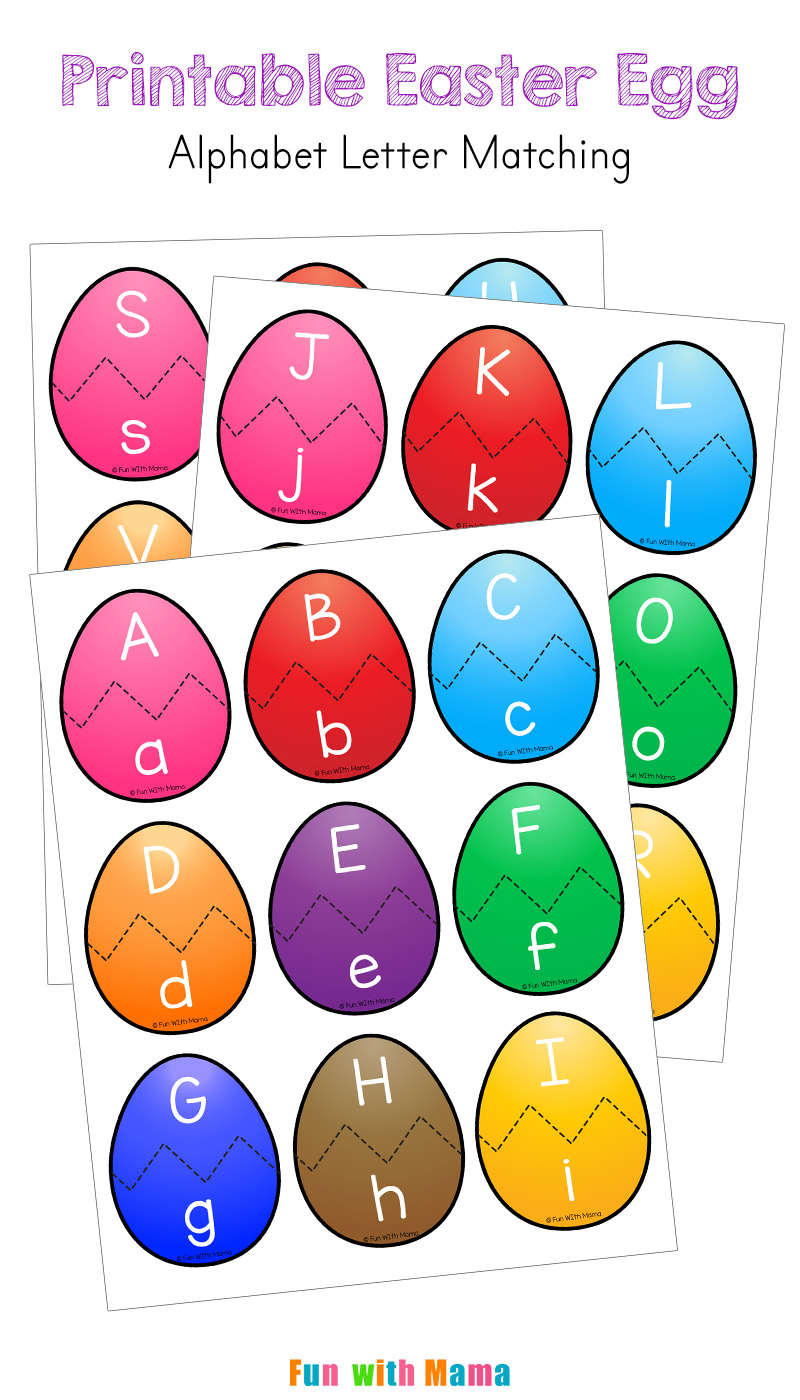 Alphabet Letter Matching Activity
This activity is great for working on colors as well as letter recognition. If you are looking for more Easter Themed Activities then check out this fun Printable Easter Egg Hunt.
Materials Required:
Please note that affiliate links are used in this post.
The printable eggs (found at the bottom of this post)
Card stock (You can also print on normal paper but it is a lot easier for little fingers to work with when you use a thicker paper like cardstock.)
How to do this activity.
You can watch a video of my daughter doing this activity here.
Prepare the activity
Once you have printed out the eggs on to card stock then cut out each egg. Then cut the dashed lines between each egg.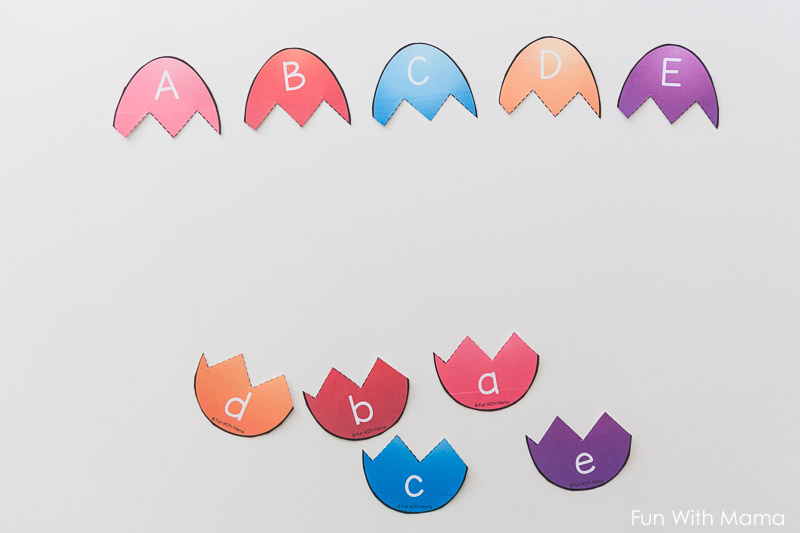 For younger kids I highly suggest you use a few of the eggs and letters at a time. It can be overwhelming and frustrating for a young child to feel like they have something too challenging to do. I would start with four eggs with a 3 year old and move up based on their comfort level.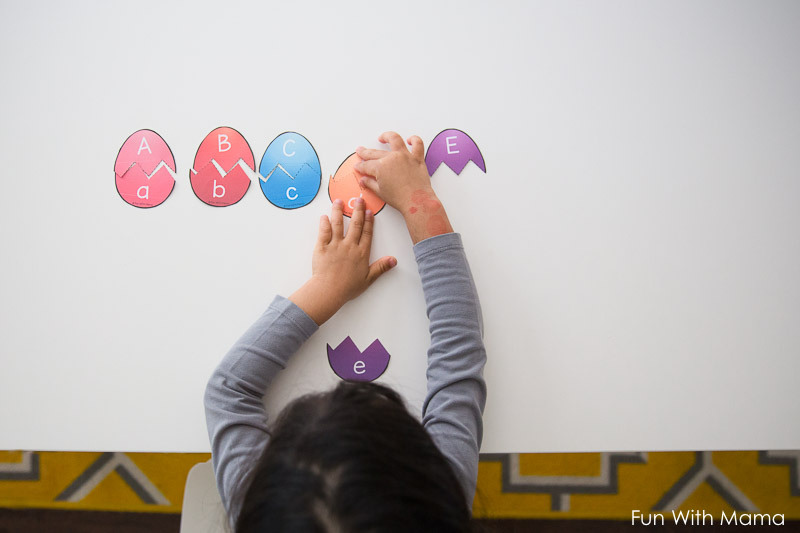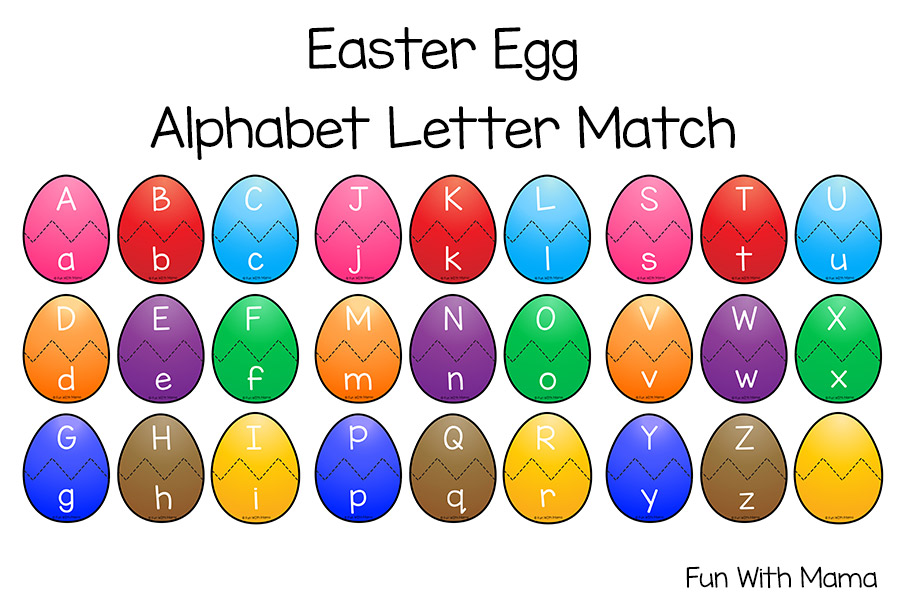 Discuss words that start with each letter. Use figurines from your toy chest. I also have a beginning sounds egg puzzle that is coming to the blog soon!
Don't forget to print out the Easter Pre-writing tracing sheets too!
If you like this activity, then grab the whole activity pack!
GET THE EASTER ACTIVITIES PACK
Explore Easter themed activities while working on fine motor skills, math, literacy, and creativity with this activity pack. It comes in color and black and white and is sure to excite your young learners.
Where to find the free activity
GET THE EASTER ALPHABET LETTER MATCHING ACTIVITY HERE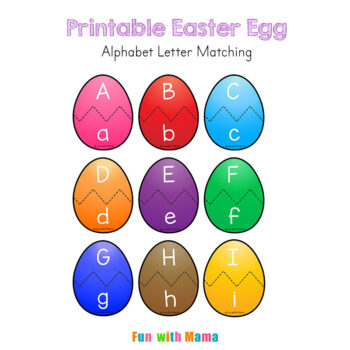 Already a subscriber? No problem. Enter your email address above so we can send this printable directly to your inbox.
If you are looking for more letter matching activities check out the Mommy and baby penguin letter matching activity.
More Alphabet Letter Activities
Don't forget to get a free 30 day trial at ABC Mouse – This program is perfect for learning letters and so much more!
My favorite alphabet toys