These Easter egg beginning alphabet letter sound matching puzzles are perfect for beginning readers! If you loved the alphabet letter egg match activity but it was too easy for your older child then this activity will be perfect! This activity is great for pre-k and kindergarten students.
Egg Beginning Alphabet Letter Sound Matching Puzzles
While the eggs can fit the Easter spirit, I love that they are also neutral enough to be used throughout the rest of the year.
Materials Required:
Please note that affiliate links will be used in this post.
The printable eggs (found at the bottom of this post)
Card stock (to print out the eggs on. You could also use normal paper and laminate the eggs for extra durability.)
Prepare the Beginning Sound Puzzles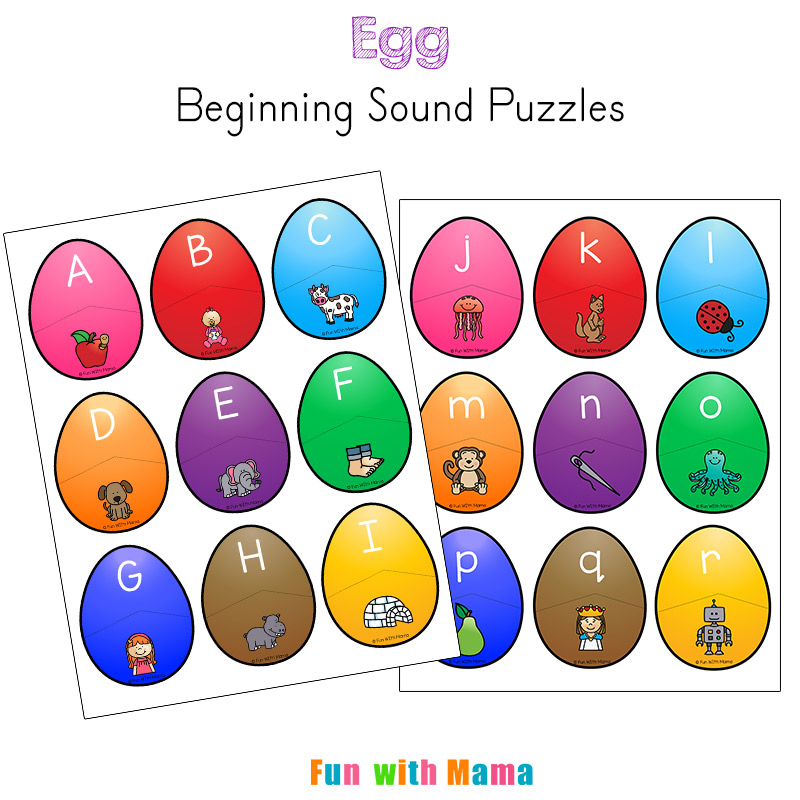 Print out the eggs on to card stock, cut out each egg, then cut out the light line within each egg.
How to do the activity with your child?
If your child knows all their alphabet letter sounds and you are confident that they wont get overwhelmed then you can give them all the pieces and see how they do. The colors of the eggs give them a small visual clue so that they can double check their work and ensure that they placed the right egg in the right position.
If you are working with a child in pre-k or possibly a younger child then I would suggest you give them a few eggs at a time and let them match those. It is very important that we give children a challenge that is hard enough without frustrating them. This will allow them to stay motivated. If it is too easy it would be boring. You, as a parent or teacher, will know each child best.
Download the activity here
More Easter Crafts and Activities For Kids
More Alphabet Letter Activities
Don't forget to get a free 30 day trial at ABC Mouse – This program is perfect for learning letters and so much more!
My favorite alphabet toys