Looking for crafts with plastic Easter eggs? Try repurposing them into an Easter kids art craft. Turn them into a kids paint material! This Plastic Easter Egg Painting activity makes pretty circles on paper and kids are sure to love it. Toddlers can learn more about circles while preschoolers can talk about colors.
Materials Required:
Please note that affiliate links are used in this post.
Cardstock Paper (Cardstock is just thicker paper. You don't have to have this but I almost always use this for all of our painting activities.)
Plastic Easter Eggs (Those basic solid color eggs look great. If you want cute ones that you plan to use for your Easter Egg Hunt then buy these pretty ones.)
Paint (I used my paint from Lakeshore Learning)
Plastic Egg Painting Activity
You can watch the video of the activity below.
The picture version is below: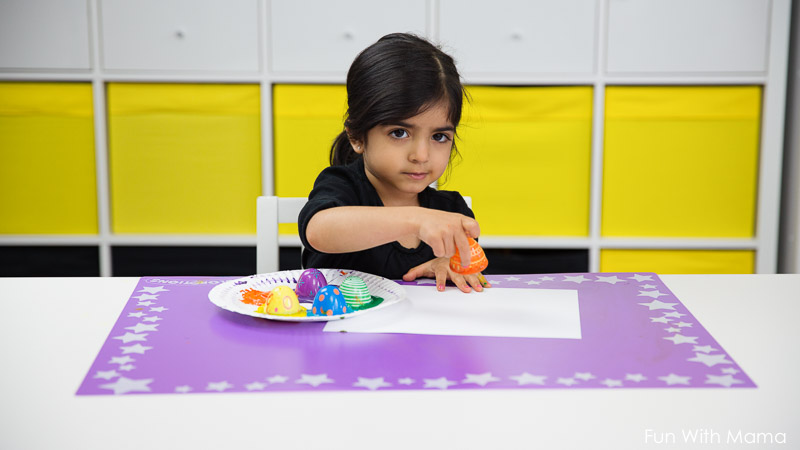 Choose your paint colors. I went with orange, medium blue, yellow, purple and green.
Now just have your child dip the eggs in paint and then press the eggs on to the paper.
When your child is done with the egg painting then let them explore the paint with their hands.
I previously did this activity with pastel colors as you can see on Instagram and it looked SO pretty too!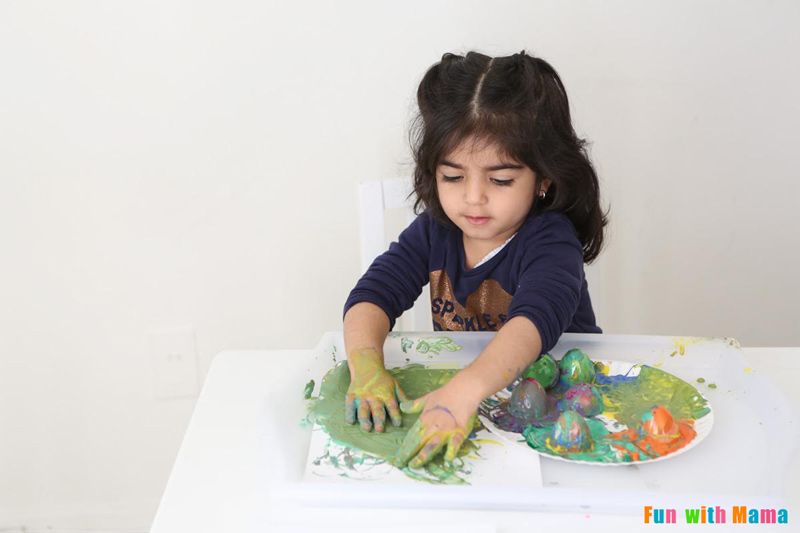 The colors you choose determine your end result. Look at that green!
Reuse those plastic Easter Eggs. I will be posting more activity ideas soon.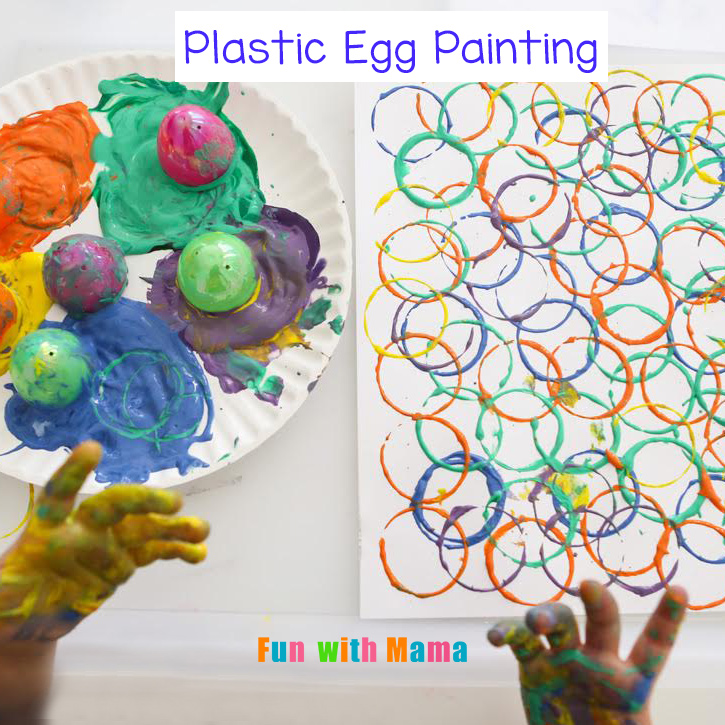 Nothing makes me as excited as seeing paint filled hands with an adorable smiling child behind it.
Trust me, thats the best part. My 3 year old looks for any opportunity to paint her hands.
Does your child turn every art activity into a finger painting and hand painting activity too?