My Printable Easter Egg Hunt Activity has gotten over 30,000 page views in the last 2 weeks! I have received so many e-mails about how many of your kids enjoyed it. If you haven't downloaded it make sure to do that now. We did the other clues inside our house but I wanted my kids to get more active. I wrote some clues on the blank eggs and placed our eggs and clues around my garden.
Come join us on our Easter Egg Hunt in my garden. You might find a few ideas for your own hunt!
Clue 1: Your first egg is hiding where you can act like a bunny. Hop, hop and jump!
They found their next clue on the trampoline.
Clue 2: Your egg is hiding in a shelter up high. You will have to climb up up up to find your treat.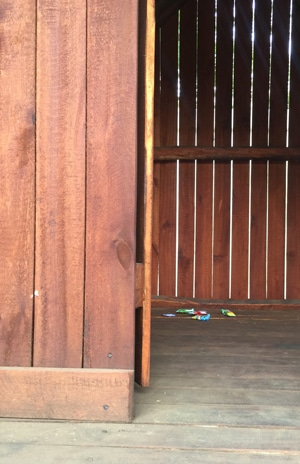 Clue 3: Getting dirty can be so much fun especially when sand is in the fun.
They found their next clue in the sand box.
Clue 4: Bee's love this area because their is a lot of pollen. We love it because it smells so good.
This was found in our flower garden.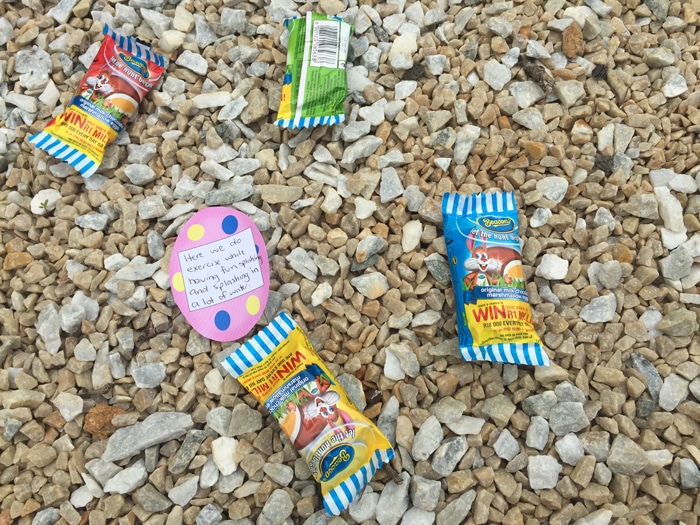 Clue 5: Here we do a lot of exercise while having fun splishing and splashing in a lot of water.
Clue 6: Mommy and Aunty sit here while watching you swim. They love to rock back and forth.
Clue 7: We love to throw balls and hit them with rackets in this BIG area.


Clue 8: Your last egg in the hunt is hiding behind someone who you love more than anything. (This was behind their dad and I.)

Did you blog about your Easter Egg Hunt? Place a link in my comments below! I'd love to get more ideas 🙂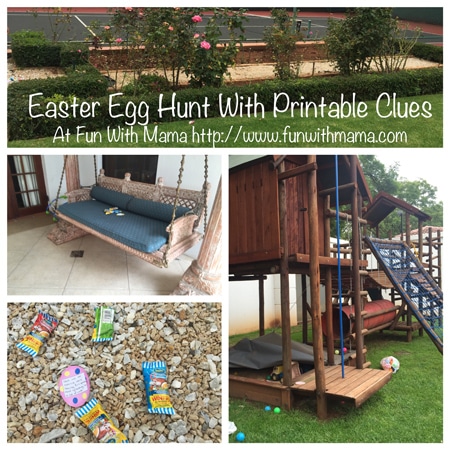 Click the image below to go to My Printable Easter Egg Hunt Activity.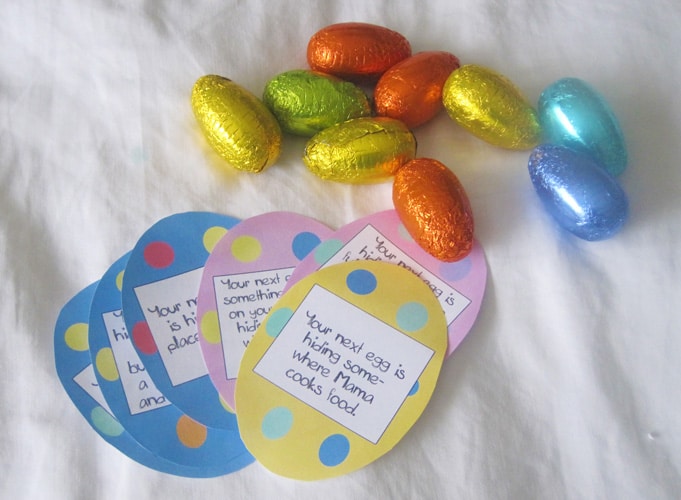 Try my Printable Easter Egg Bunny and Hat Activity too!