This Easter Egg Scavenger Hunt has editable clues which would be perfect for a preschool, elementary, and even an adult-themed Egg Hunt! You can type in your own clues to make the hunt more suitable to the age group.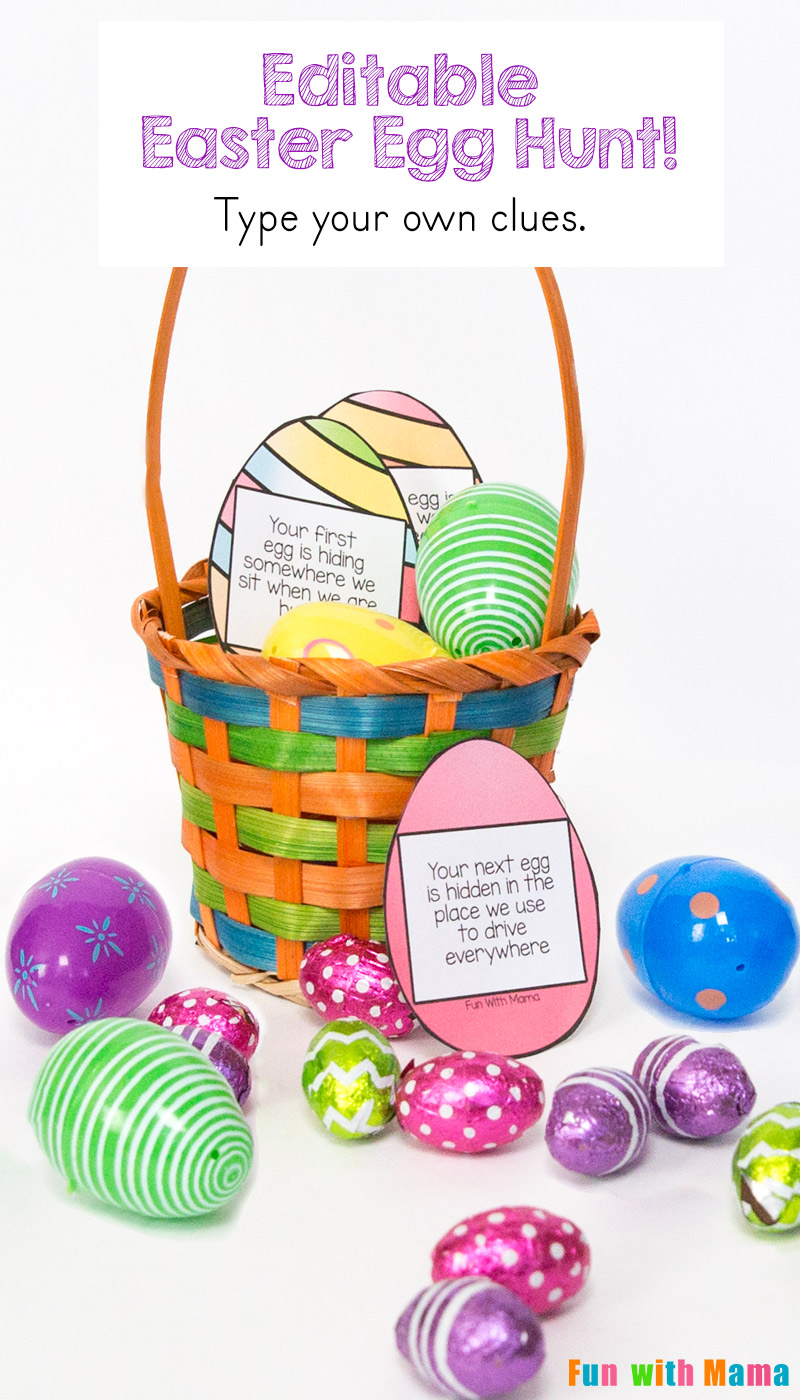 Editable PDF Easter Egg Scavenger Hunt Clues
We love our yearly Easter Egg Hunt. My kids love creating their bunny themed Easter Egg Hat while they proudly show off their favorite bunny stuffed animal. (This is the stuffed animal they've had since they were babies and is that special love.)
We have used my free Printable Easter Egg Hunt for many years. This year, since my children are older, I needed to find Easter Egg Hunt ideas for older kids (adults can use this one too).
The editable clues make it possible for me to adjust my clues according to the kid's ages. I needed to make it easy enough for my three-year-old to understand the hints and difficult enough that my ten-year-old would have fun too.
This year I have a 3-year-old, 7-year-old and 10-year-old who all eagerly wait for their yearly Easter scavenger hunt clues.
Materials Required:
(Please note that affiliate links are used in this post.)
Editable Clues PDF (found in our Easter Activities pack)
* Easter Eggs (You don't need eggs because the printable counts as eggs. I like to add eggs in though because its more fun. You can use chocolate ones or plastic ones.)
I bought my eggs at my local store. These patterned Easter eggs look cute. I LOVE these toy filled plastic Easter Eggs! This would be awesome for an Easter Egg Hunt Party. You could also go with basic solid colors plastic Easter Eggs too.
Type your own clues with these Editable Scavenger Hunt Eggs http://bit.ly/2o36nmq
The editable egg hunt is included in our Easter Activities Pack. Get the details below.
GET THE EASTER ACTIVITIES PACK
Explore Easter themed activities while working on fine motor skills, math, literacy, and creativity with this activity pack. It comes in color and black and white and is sure to excite your young learners.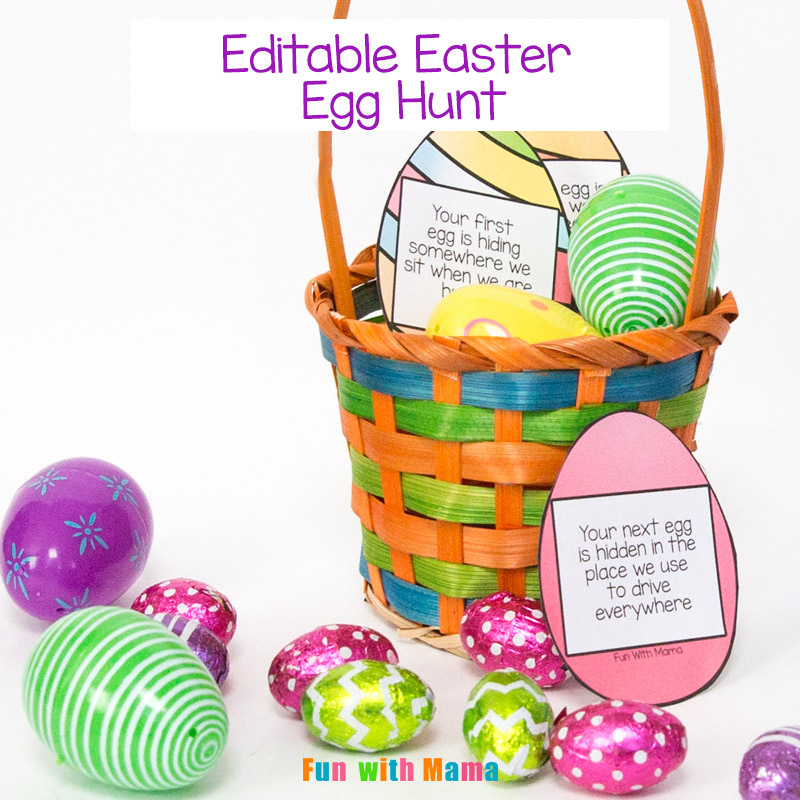 If you do not want to type in the clues then erase the words "Type text here" in each egg to print out the blank eggs. You can then write your clues in by hand.
More Easter Ideas from around the web