While we were working on our YouTube kids channel video's, Fun With Mama's Kids, I came up with this learn colors wall printable activity for toddlers and preschoolers. I love that you can change it up and adapt it to your child's current interests too. This is a great way to teach colors to toddlers and preschoolers who like more hands on activities rather than desk work activities.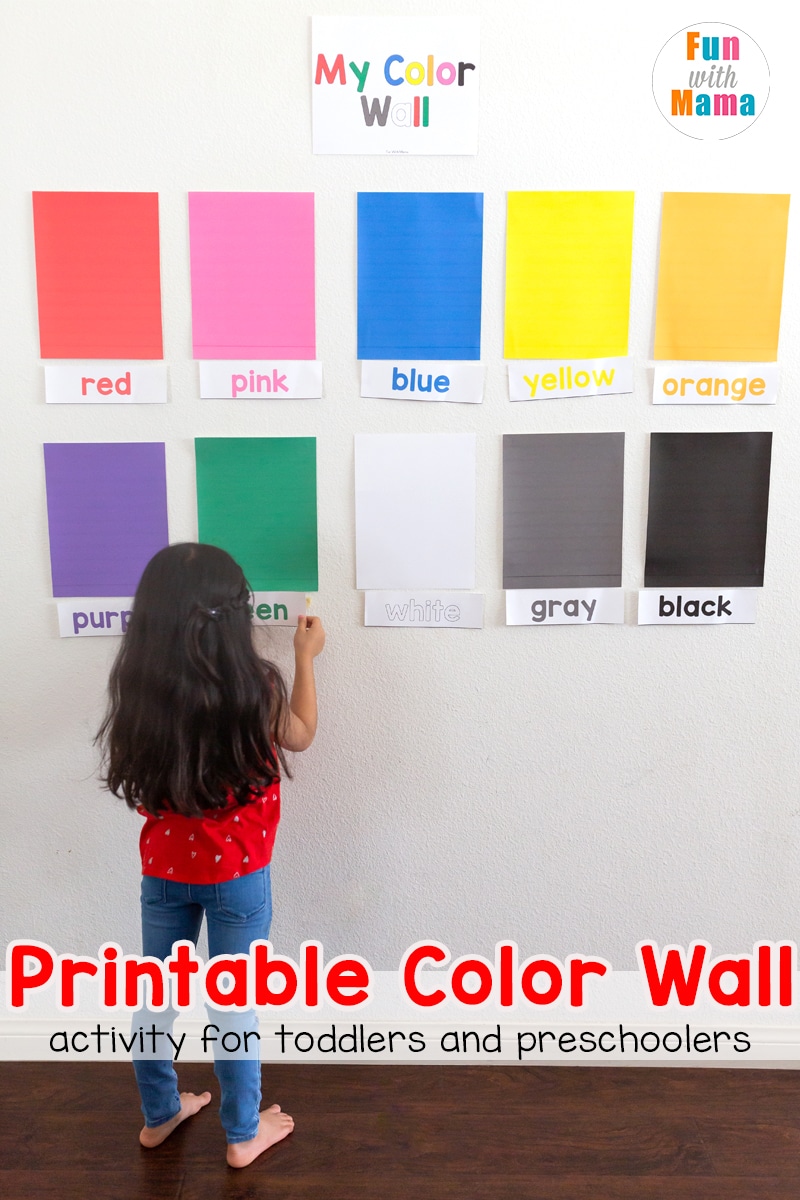 Learn Colors Color Wall Activity for Toddlers
After creating the video, I decided to add on a few more pieces to the color wall by incorporating color themed clip art. You can cut the clip art out or use the line as a whole.
This activity would be great for preschool circle time too!
You can watch the whole skit where we included this activity on my kids channel here:
If you are doing a color theme in your preschool, check out my picks for
20 Children's Books about Colors!
Also, add a
Rainbow Rice + Coloured Rice
for more fun.
How to set up the color activity for toddlers and preschoolers:
Print out the cards and colors on card stock. If you plan to re-use the learn colors activity then you can print it on normal paper and then laminate it. I always print out my pages on color now that I joined the HP Instant Ink program. I am really loving the freedom of not having to worry about my ink usage and let's be honest, preschool activities are FAR better when used in color. You can sign up using the link I included to get a free month (while giving me a free month too!)
You can either use poster board or masking tape to get the learn colors activity on to the wall.
I added masking tape below the learn colors pages so that my daughter could easily place on the color cards. If your child is currently working on color recognition then you can use the word cards in color. If your child has begun reading, try using the word cards that I included in black and white. Then they can read the word to find the correct spot. I'm definitely going to be doing that next with my 5 year old daughter.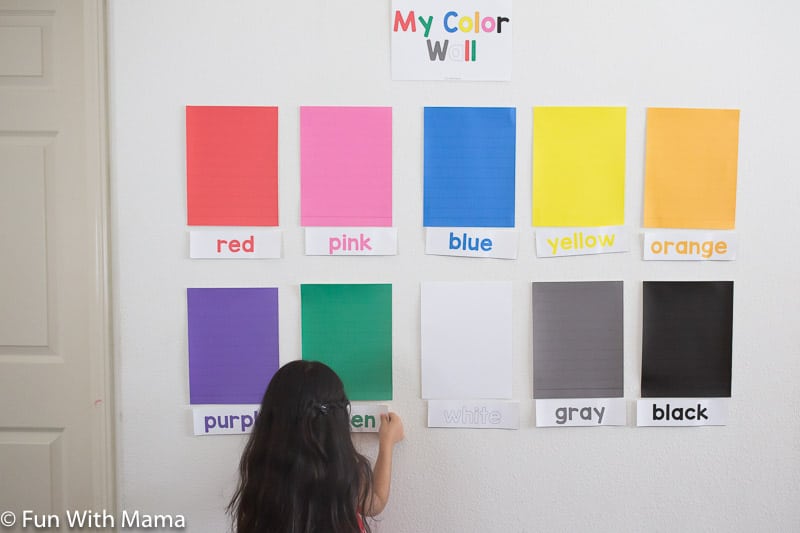 My favorite learn color toys :
Get the printable learn colors wall activity here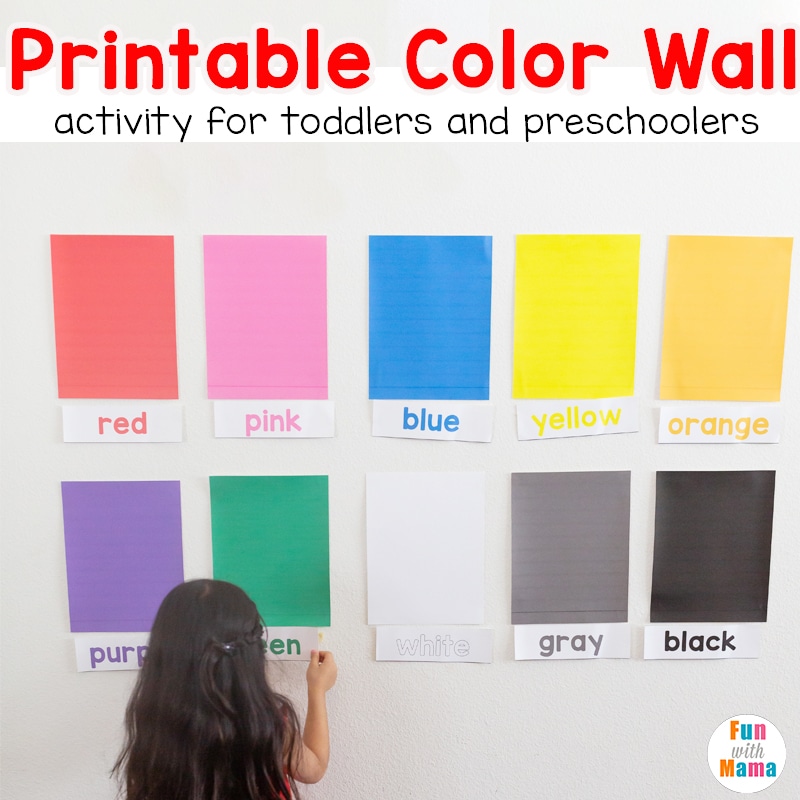 If you are working on shapes then check out the
Colors and Shapes Activities For Preschoolers
.
Try out this rainbow slime or check below for more fun rainbow themed activities.