These insect cutting strips are perfect for toddlers and preschoolers. My three-year-old loves the size of these and they are a great busy bag activity too. The thick gray lines give children more space and leeway to cut and gives them a better sense of direction. These adorable little snails, bees, ants, butterflies, dragonflies and crickets are perfect for your printable preschool insect unit.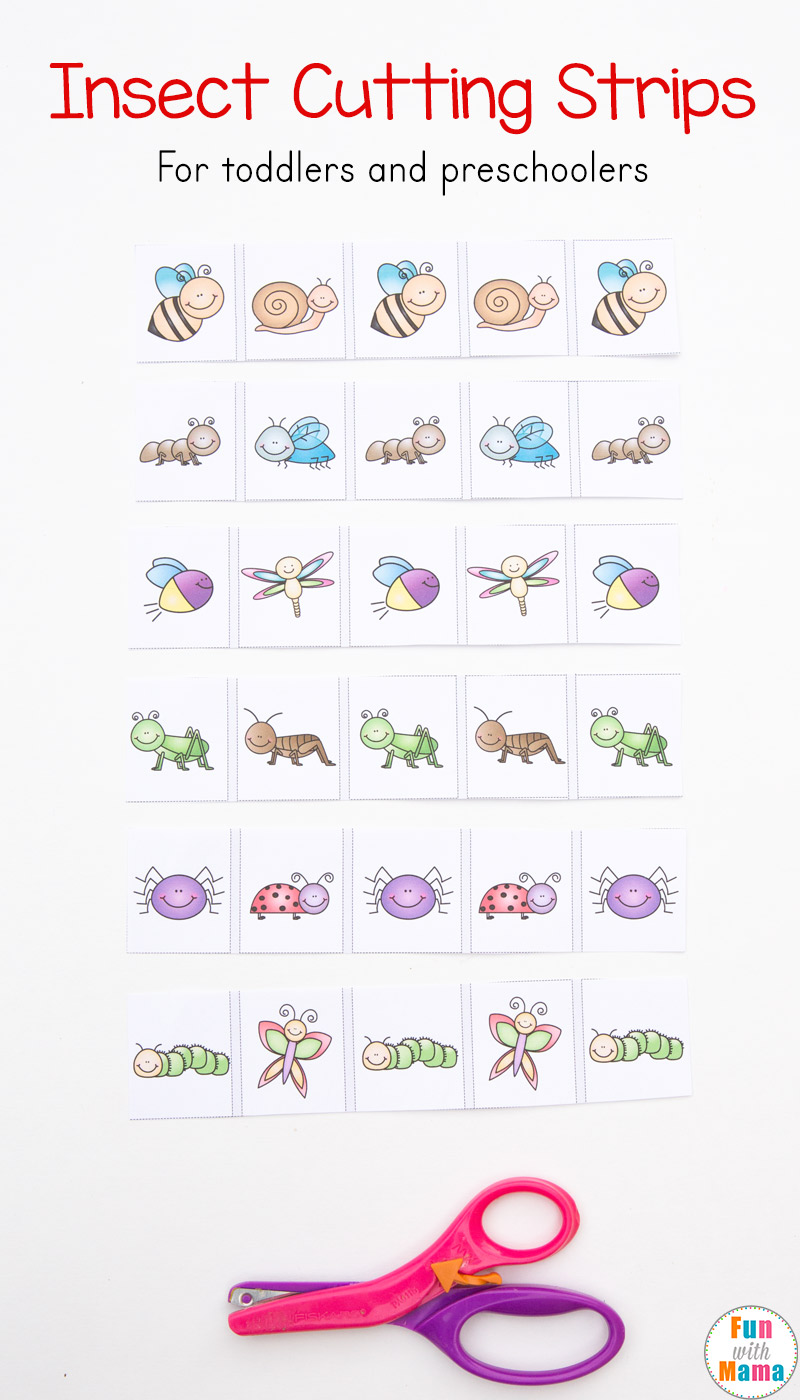 Insect cutting strips for preschoolers
Toddlers and preschoolers love cutting activities but sometimes those large papers can be tricky for tiny hands to simultaneously work around. That is why I love the size of these cutting strips.
They are perfectly sized to avoid cutting frustration and to give these little ones a better sense of control. I always have a few cutting strips ready to go for my three-year-old daughter. She really enjoys having some purpose in cutting exercises. I pull them out whenever she seems eager to use scissors.
Materials Required:
Please note that affiliate links are used in this post.
Cutting Strips (found at the bottom of this post)
Preschool Scissors (this is the one I recommend for toddlers and preschoolers.)
A tray to place the activity (This is optional)
I set the activity out on a tray like above and left it on my toddler's table.
When she was ready to work with it she just took it out and started using the sheets she wanted. I suggest that you don't take them all out at once. This ensures it won't become boring for the child.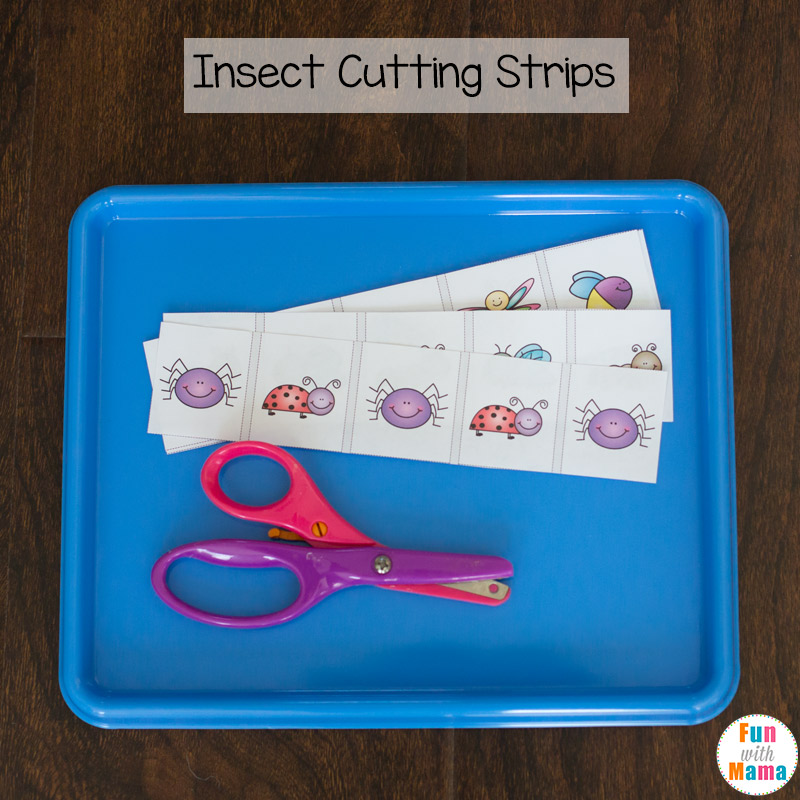 Where to get this activity
This activity is included in our insect activities pack.
GET THE INSECT ACTIVITY PACK HERE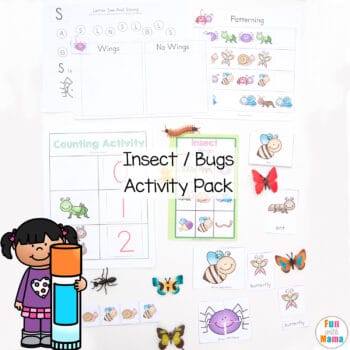 Explore the insect theme in this fun activity pack that will help increase vocabulary, work on counting, patterning, and literacy skills too. This insect learning pack is perfect for Preschool and Pre K students. With 42 pages of fun and a black and white option this pack is useful for homeschool and classrooms!
MORE ABOUT THE INSECT-THEMED ACTIVITY PACK UNIT
It includes all of the following insect-themed printable activities as well as a black and white version.
– Puzzles (2 and four pieces)
– Three-Part Cards
– Bingo Game (four game mats and cards)
– Read Build Write Vocabulary Cards and handwriting sheets
– Clip Cards (match the picture and beginning sounds)
– Graphing Activity (including a dice and spinner)
– Cutting Practice
– Cutting Strips
– Counting Activity
– How many bugs in the jar activity
– Sorting worksheet (Wings vs no wings)
– Coloring Page
– See and Stamp Sheets (three alphabet letter worksheets and one insect worksheet)
– Tracing Worksheets
LOOKING FOR MORE INSECT AND SPRING ARTS AND CRAFTS FOR TODDLERS AND PRESCHOOLERS?