This Ladybug Craft Cut and Paste activity is a great visual perception activity for a toddler or preschool age child. Little kids love cutting and gluing.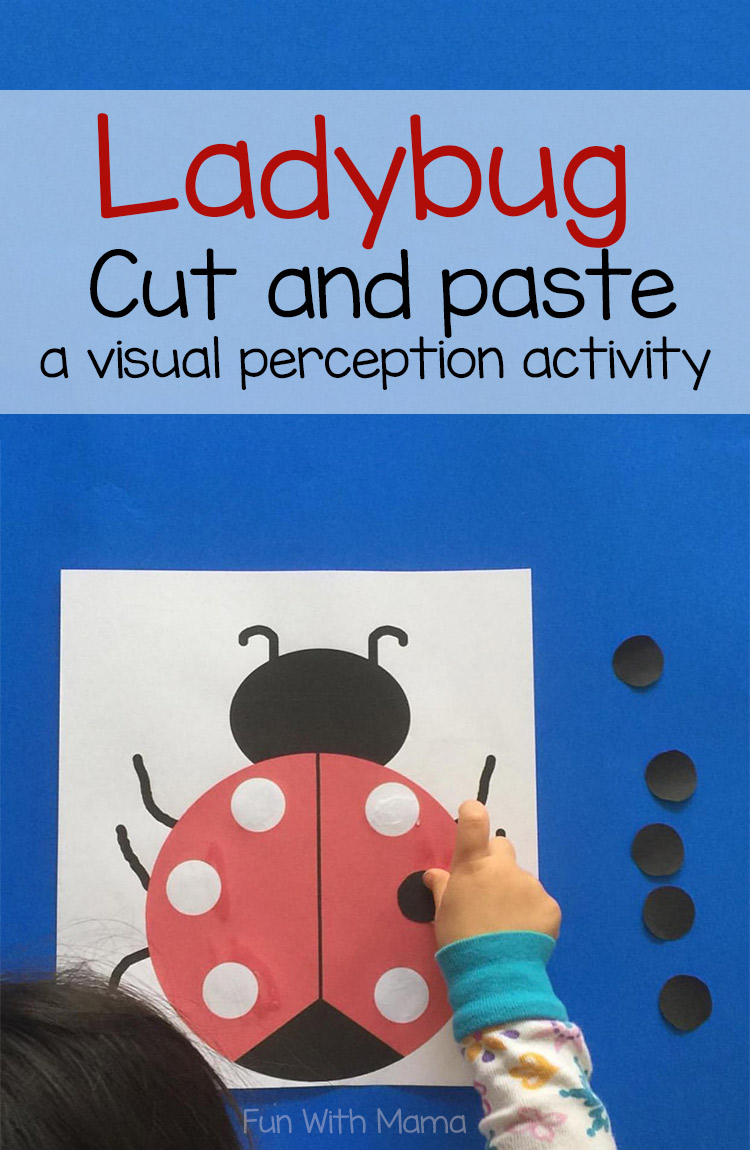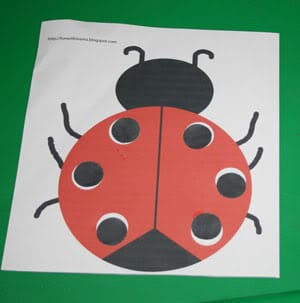 My 2 year old loves fine motor activities and he doesn't even know that he is working on some important hand skills while he is doing them. Spring always prompts some wonderful ladybug themed painting activities and sensory bins.
I made a Ladybug Cut and Paste Printable activity for D and my readers today. This activity can be made easier or harder depending on your child's age. I've included 3 pages to this activity.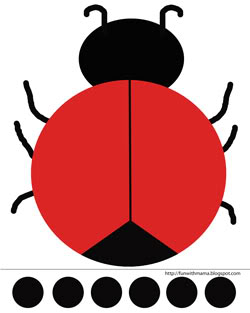 The first page is for the youngest kids, just cut and have them place the spots wherever they want on their ladybug.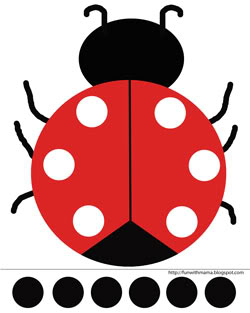 The second page requires more concentration and precision. You want them to place the dots on the white spot as best as they can.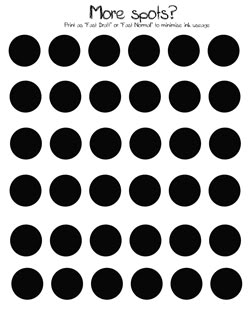 And the third page is if you have a child like mine who wants more spots! 🙂
I suggest printing on "Fast Normal" to minimize on ink usage.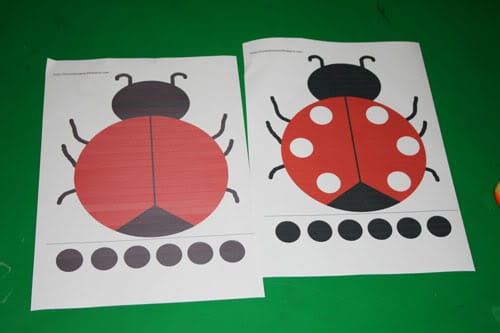 The one on the left is printed as "Fast Draft". It uses the least ink but the picture doesn't look very nice. The one on the right is printed on "Fast Normal" and the colors look great.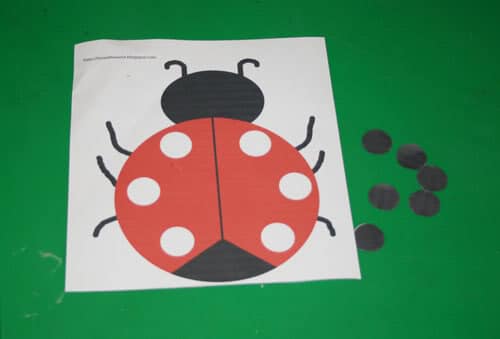 I then cut out my circles with my 1″ scrapbook circle hole punch (it made this so quick and easy!). If you would like to practice on your child's cutting skills here would be the time to give them a pair of scissors and have them cut the circles out as best as they can.
Then glue the dots to the ladybug.
After we were done with this activity D had fun cutting out extra circles by himself

I hope you find this printable fun and useful for your child. 🙂 Enjoy!
GET THE LADYBUG CUT AND PASTE ACTIVITY HERE
Already a subscriber? No problem. Just enter your details so I can send this printable directly to your inbox.
Dive deeper into the ladybug life cycle with this fun activity pack
GET THE LADYBUG LIFE CYCLE PACK HERE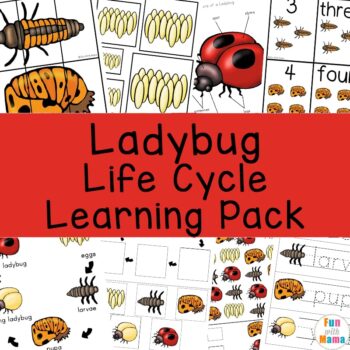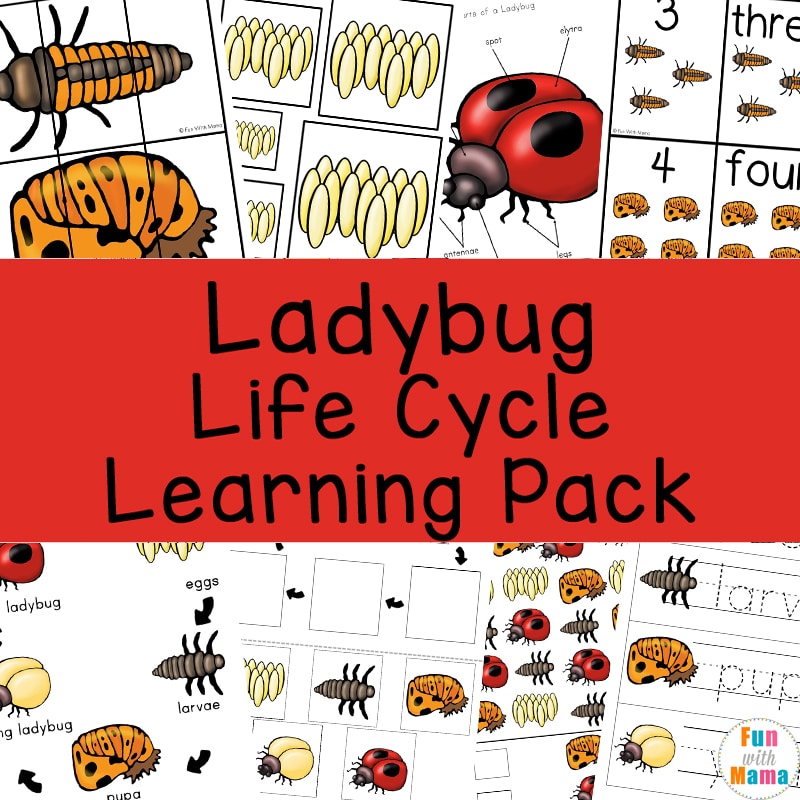 Explore the ladybug life cycle while also working on fine motor skills, math, literacy, and creativity with this activity pack. It comes in color and black and white and is sure to excite your young learners.
I love that this Kumon inspired activity can be done over and over again at different toddler stages. Each with different results.
Activity Idea! Ladybug Life Cycle Activity: I can't wait to watch ladybug larvae turn into beautiful ladybugs.
Want more insect themed activities?
Check out this ladybug fingerprint art activity
and this wonderful spring themed ladybug sensory bin.
More Ladybug Crafts From Fun With Mama