Have a toddler or preschooler who loves Sesame Street's Elmo? This Printable Elmo Craft Cut and Paste Activity is a perfect visual perception activity for a little Elmo lover.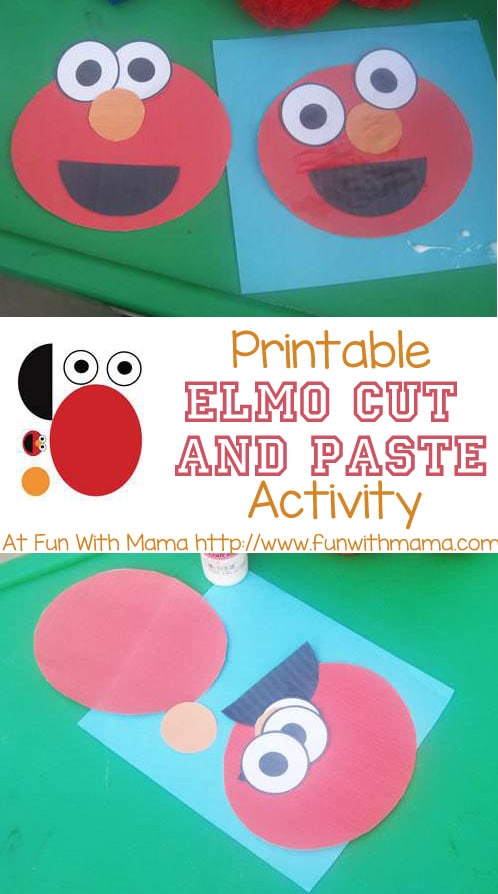 Printable Elmo Craft Materials Required:
Affiliate links are used in this post. As an Amazon Associate, I earn from qualifying purchases.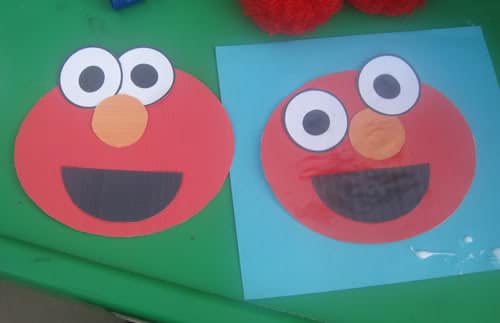 Preschool Elmo Craft Activity
D loves Elmo so today we did an Elmo cut and paste activity. (I cut the shapes out since D is still too young to cut circles).
We were having glue malfunction… the glue just did not want to come out so we kept sticking a pin in it… D loved sticking the pin in the tiny glue hole. He did such a great job with it. I was impressed. (I'm always trying to find ways to work on his fine motor skills… yet surprisingly, they appear during everyday moments.)
In the future, I would use a glue stick instead of this glue because it can be clumpy for a young toddler.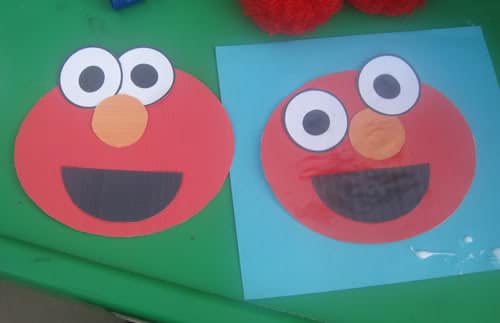 D's Elmo is on the right. I had him bring out his Elmo toy and he placed things accordingly on the paper and glued it on.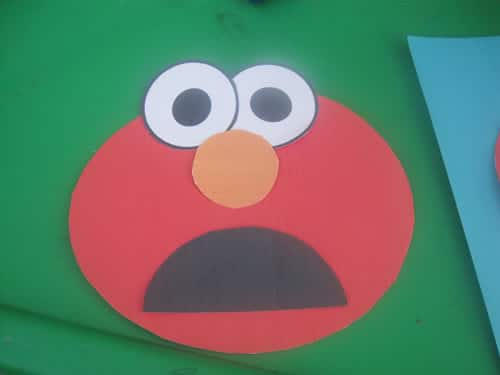 Here is sad Elmo… if you have sticky velcro it would be a good idea to put the sticky velcro onto Elmo's face and his smile and you can have your child interchange them when teaching emotions… or better yet when your child is upset… Ask them to show you how they feel on Elmo.
This is a great way for your child to talk about emotions. Ask your child why is Elmo sad? what makes someone sad? How can we make Elmo happy again?
Want to do the Preschool Elmo Craft Activity with your child? Here is a printable… (Or click on the image to go to link)
My son is Elmo obsessed. He has loved his Interactive Elmo toy so much and it always seems to be the life of every play date. I hope you like the Elmo Activity. Don't forget to tag me #funwithmama on Instagram with your picture. If you aren't already, hopefully, you will follow me on Instagram too.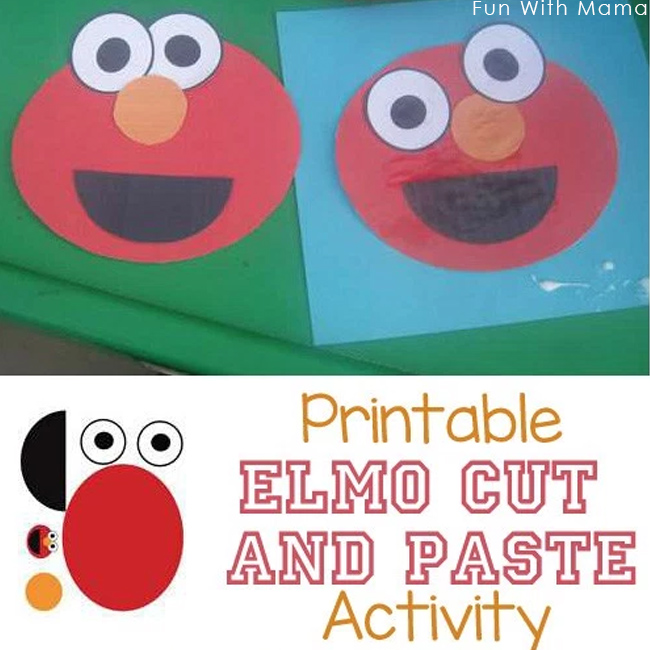 Elmo Favorites


Looking for more Arts and Crafts Activities to do with your toddler? Try these printable alphabet letter crafts.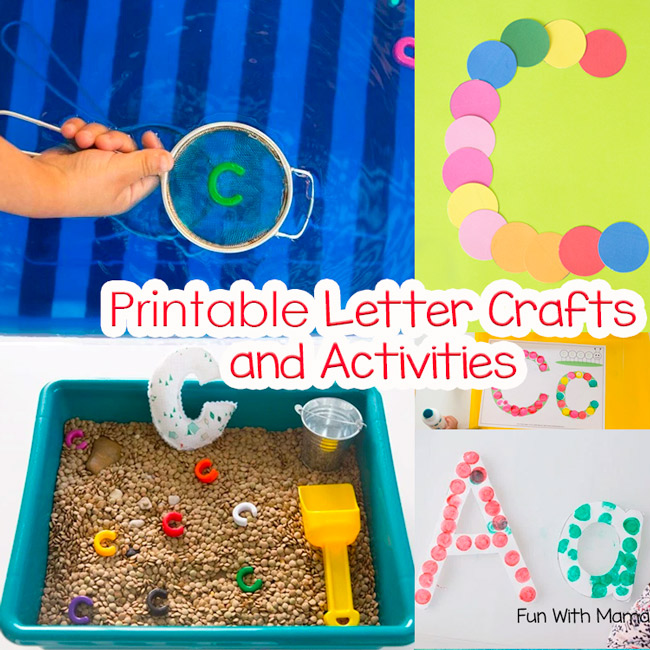 Want to do some finger painting with your child? Print out these butterfly fingerpainting templates.