This Easy and Creative Ladybug Kids Craft and Painting activity for Preschool and toddler kids is perfect for an Insect Themed Unit. Fingerprint painting activities are great for working on Toddlers and Preschoolers fine motor skills. Get those little fingers working with this Ladybug Craft Fingerprint Painting Activity with this fun Paper plate Craft.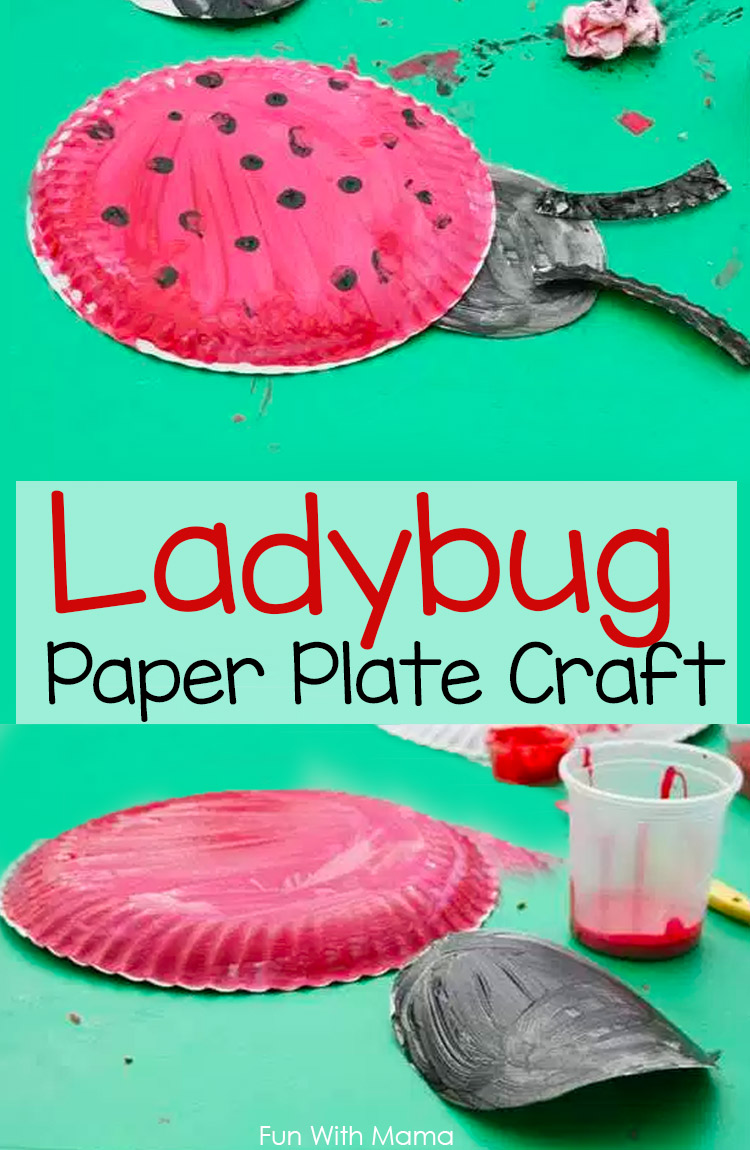 Ladybug Craft Fingerprint Painting Activity
After yesterday's ladybug craft I decided to try a lady bug art project. This activity proved to be fun AND messy! I am always looking for frugal kids activities that can utilize items that we have at home. We always have extra paper plates and it truly is amazing how versatile paper plates can be in art activities.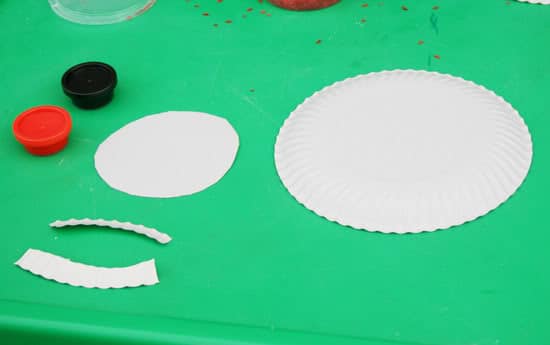 Ladybug Craft Materials Required:
Please Note that affiliate links are used in this post.
2 paper plates.
*Red colored rice is optional*
Cut the circle(head) and antennas out of one paper plate. Leave the other for the ladybug body.
The Ladybug Paper Plate Craft
First lay out all your materials. If you have a younger child like I do then you will need to guide them through the activity.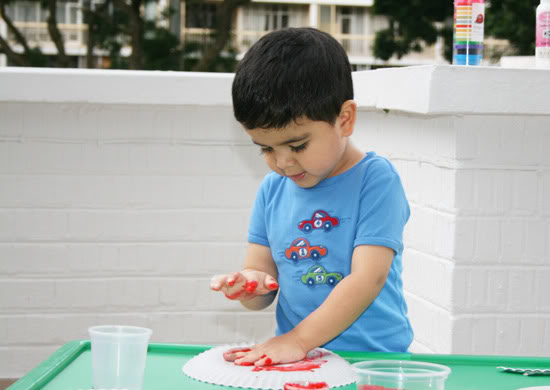 Paint the paper plate red.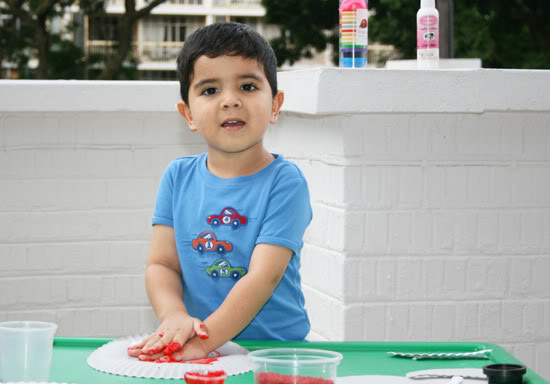 Pause and say, "I Love You Mama!"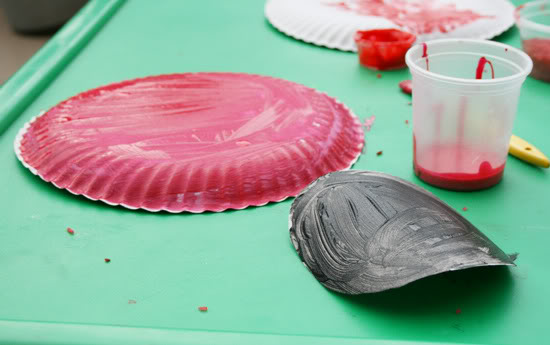 Then move on to painting the the head black.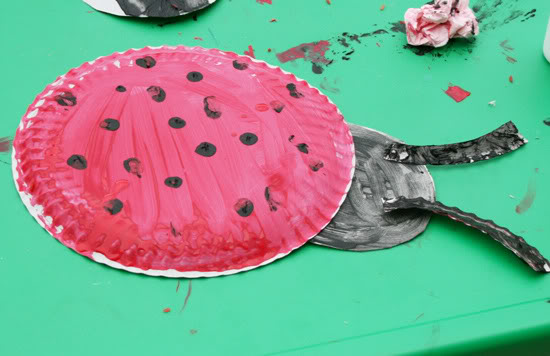 Dip your child's fingers in the black and have them make fingerprint spots. An older child can do this part themself.
Glue on head and antennas.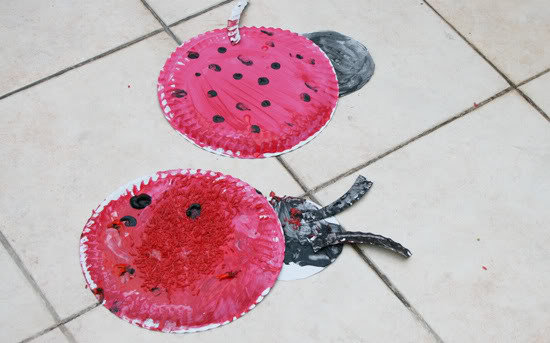 You can add some colored rice if you have extra from your sensory bins. D likes to add colored rice to everything… it's his favorite part! 🙂
And there you have it… a pretty ladybug!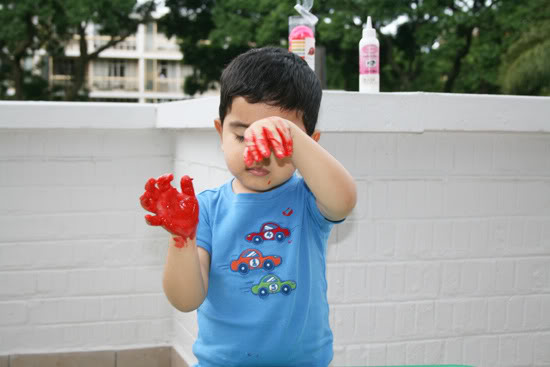 "D! No! Don't rub your eyes!!"
Uh Oh….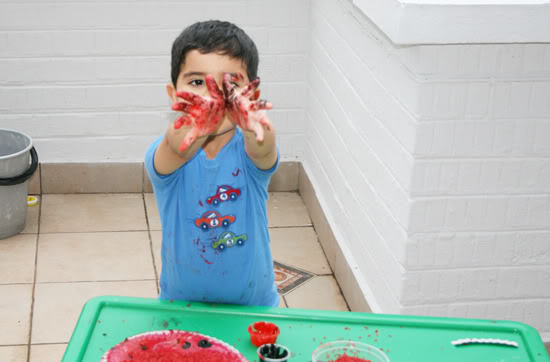 That is what D looked like after….
and this was me afterwards…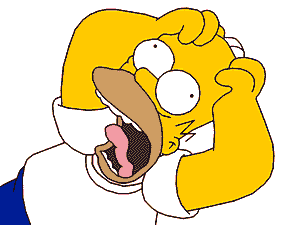 Note to self: NEVER do art without an art apron… 🙂
But then….
D came to me and says "Mama… I had so much fun"… and that made it all worth it 🙂
Ladybug Life Cycle Activity: I can't wait to watch ladybug larvae turn into beautiful ladybugs.
More Ladybug Crafts From Fun With Mama
My Ladybug Picks
Ladybug Activities From Around The Web
Nadia is the founder of Fun With Mama and a Mom of 3.She strongly believes that magic is created between mother and child when they do learning and art activities together.Learn more
about Nadia here
.