Be reminded of your child's, family and friends birthdays in style with our printable Birthday Reminder. Are you trying to figure out how to remember birthday's? Some of us need a visual reminder. Teach your kids to be organized by using this birth day reminder. Older kids will love to put this in their school notebook so they can easily jot down their friends birthday's.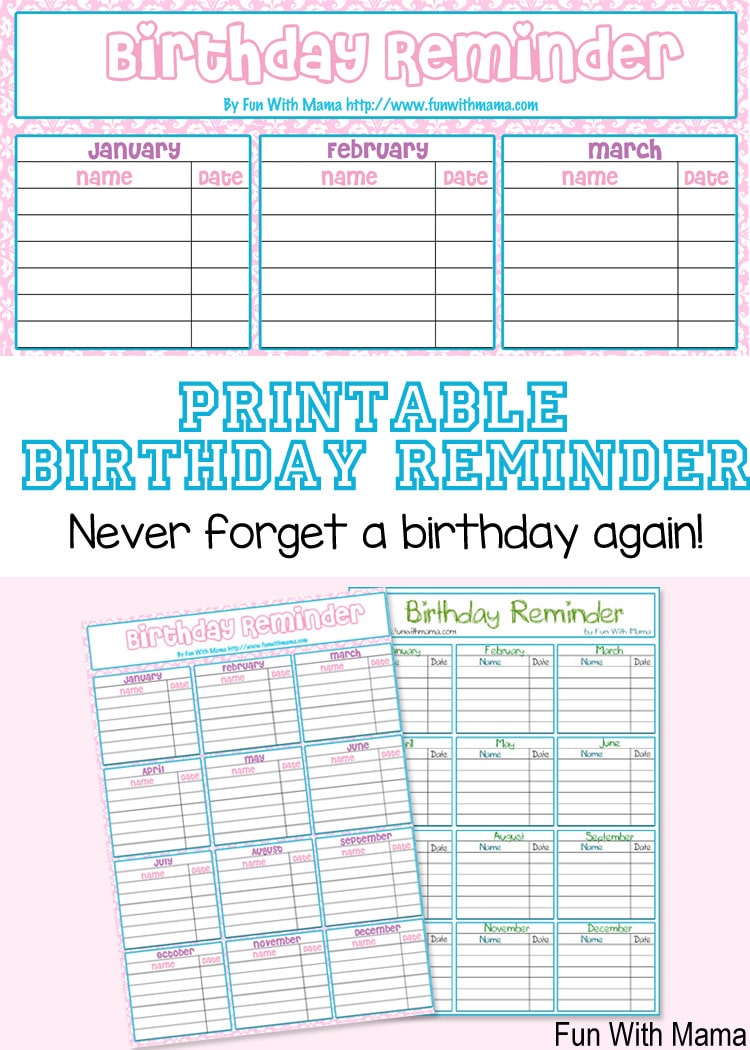 The Printable Birthday Reminder
Moms love to print this out and put it on their fridge with a magnet. You can add up to six friends birthdays per month. Grandma will love this easy way to remember her grandkids birthday's. My mother in law has 13 grandkids so this has a permanent spot in her house.


I made two versions of this birthday printable. I made one with a green and blue color theme.
And I made another with purple, pinks and light blues.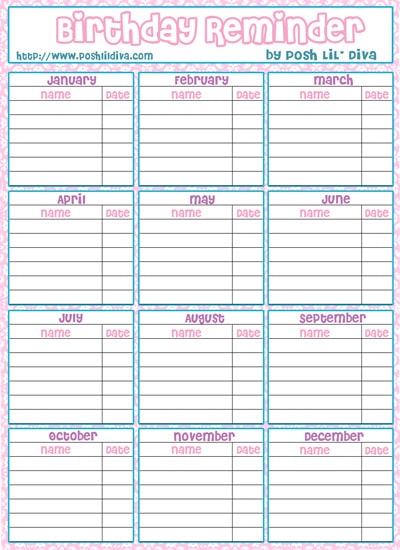 How to use the Printable Birthday Reminder:
Please note that affiliate links are used in this post.
Click on the birthday reminder picture above to save or download

Print it out on cardstock or normal printer paper.

You can laminate it if you would like to for extra durability.
Place it on your fridge with a magnet or hole punch it to place in your child's school notebook.
Want to make it reusable for years to come? Laminate it after printing and use an erasable marker so that it also becomes waterproof and extra durable. You could also fill it out and laminate after doing so (if you plan on using it to remember the same birthday's.)
Want to make a birthday extra special? Definitely try this balloon waterfall for the birthday boy or girl.
Looking for more ways to remember birthday's?
-Add the birthday's to your cell phone calendar and under "Repeat" set it to "yearly".
Once our family started using this birthday reminder we never seem to miss anyone's birthday and it allows us to plan in advance so that we have a birthday gift for everyone right on time. With 13 cousins how would we remember all those birthdays?
More Birthday Ideas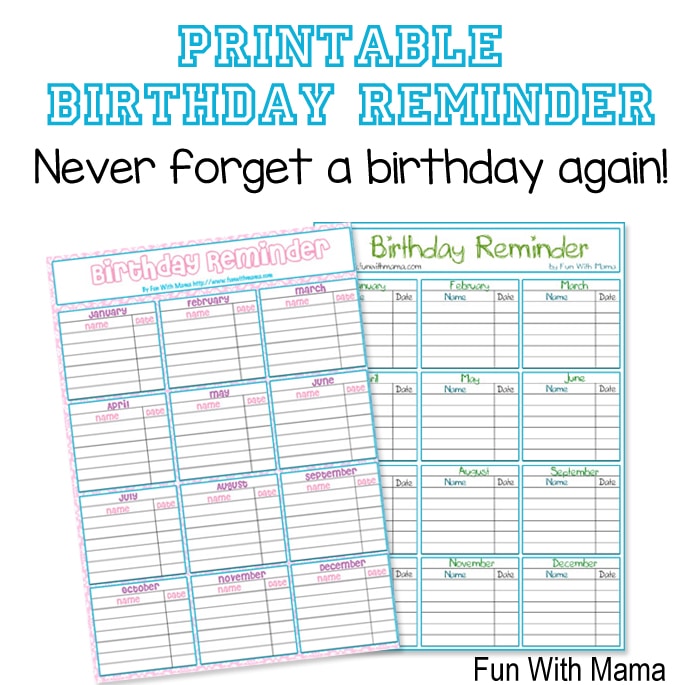 How do you remember birthday's?