If you are a homeschooling or afterschooling Mom you know how hard it can be to deal with a million papers at home. The OCD in me loves having all these papers in convenient notebooks. I recently created these no prep alphabet letter worksheets and I decided to put them together in a workbook. This post contains a tutorial on homeschool organization how to bind a book and turn worksheets into a workbook.
Homeschool Organization
How to bind a book of worksheets
Although I do not homeschool, we apparently after school. Meaning that I supplement my kids education at home by adding in some educational worksheets and activities. Children at this age have such a curious mind and the activities we do are often seen as time spent together.
Materials Required:
Please note that affiliate links are used in this post.
How to bind the sheets:
Print out all your worksheets on your required paper. For kids activities I either use normal printer paper or card stock paper.
Make sure all the pages are correctly lined up then put them into the binder. Make sure that the stack of papers is put in correctly then pull the handle down.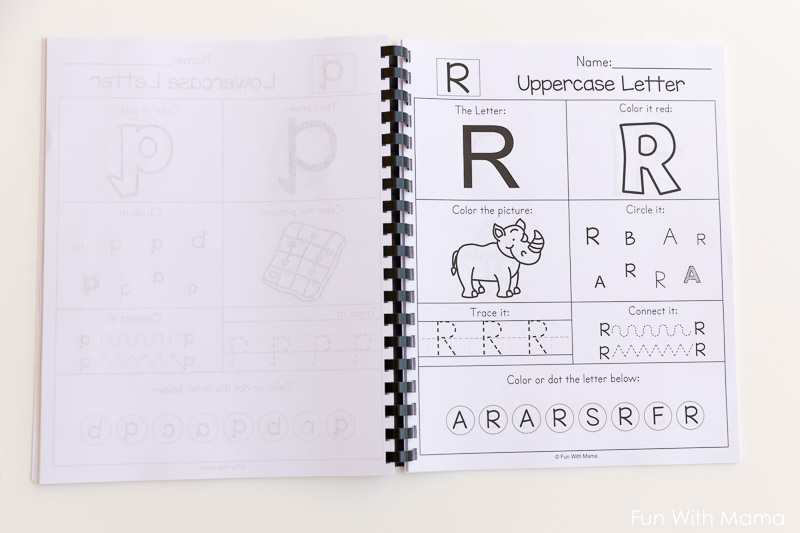 Here is how my photography courses look:
I am a paper and pen kind of person and feel I can soak in information much more this way. I like having everything I need printed out so I can write notes on it.
Looking for more homeschool organization ideas?
Nadia is the founder of Fun With Mama and a Mom of 3.She strongly believes that magic is created between mother and child when they do learning and art activities together.Learn more
about Nadia here
.
Latest posts by nadia tayob (see all)