These no prep printable alphabet worksheets are amongst our newest alphabet activities for kids. The printable alphabet letter worksheets are the perfect way to work on recognizing and forming uppercase and lowercase letters and their sounds. Pair these with our printable alphabet letter crafts!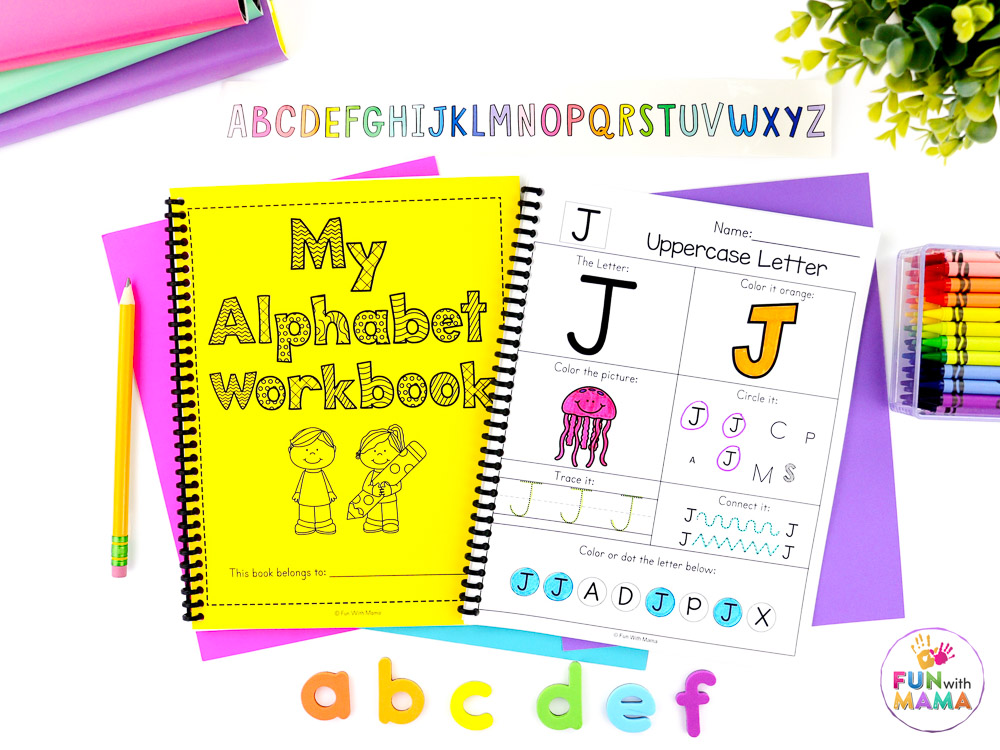 Preschoolers will work on letter recognition through the traceable letters and coloring. I then turned our worksheets into a printable workbook . Imagine giving your students the completed workbook to take home at the end of the school year. Instructions to create the workbook will be found in this post too.
You can find all of our free printable preschool and kindergarten packs here.
It includes an international version as well as a version for the USA. The difference between these two is that the word 'color' is spelt 'colour' in the international version.
Alphabet Worksheets
The alphabet letter worksheets include the following activities on each page:
Traceable letters
Tracing the circles and diagonal lines
Color the letter
Color the object that begins with that letter
Color and dot the letter section.
Here is a video that gives you a closer look at the worksheets and what is included:
You can see my daughter using the alphabet worksheets here in this video where I also showcase how I turned the worksheets into a workbook
Materials Required:
Please note that affiliate links are used in this post. I order all of our materials using our Amazon Prime Account. My readers can Try Amazon Prime for 30-Day using this Free Trial link.
You can find more of my favorite preschool supplies here.
You can watch my 4 year old daughter using the activity in the video below:
Prepare it:
You can use the worksheets loose like this. Each time you do that particular alphabet letter then you can include the uppercase and lowercase worksheet in your alphabet letter curriculum weekly. Each page is similar to the letter a worksheets you see here.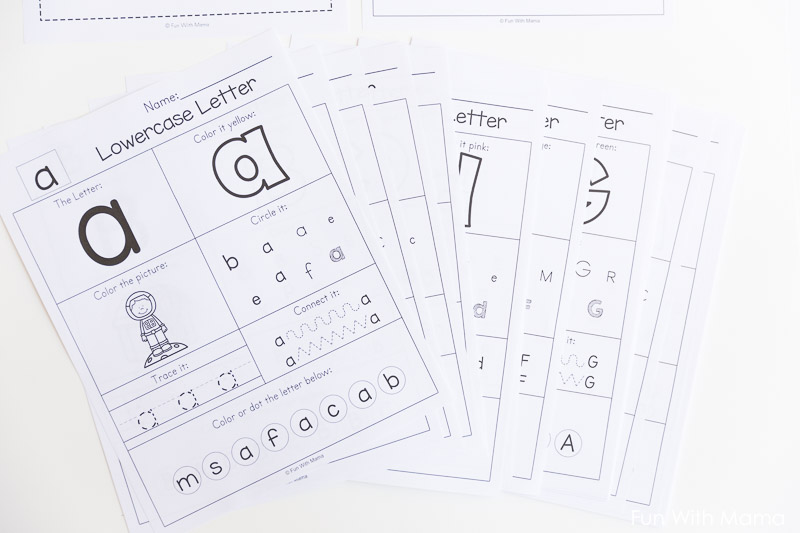 I turned the alphabet worksheets into a workbook so we could easily take it on the go with us. We are always looking for screen free activities and coloring is perfect for this.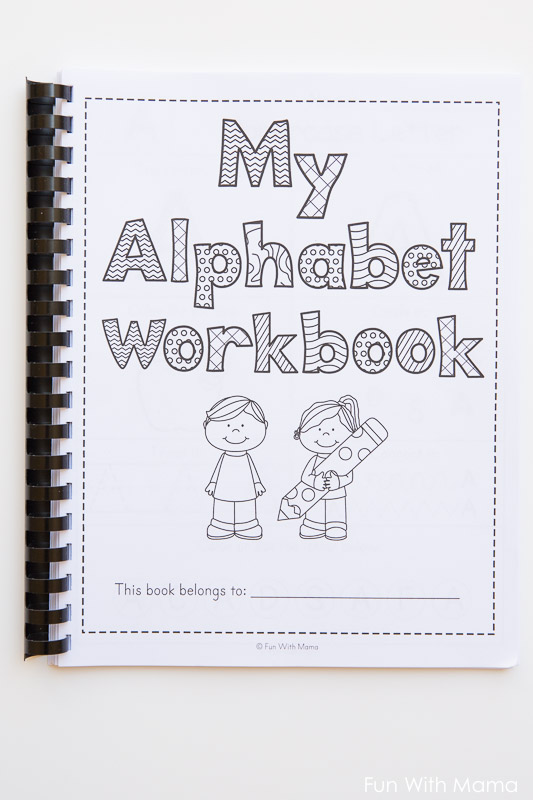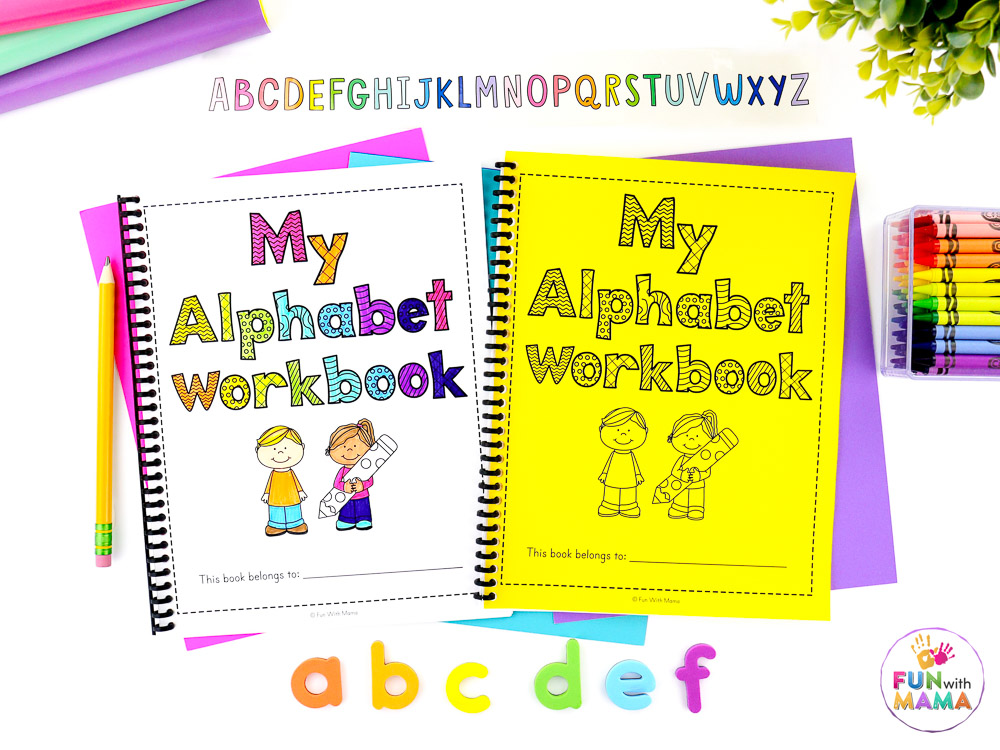 How I turned my alphabet worksheets into an alphabet workbook:
You can get all the details of how I turned these worksheets into a workbook here: Homeschool Organization: How to bind a book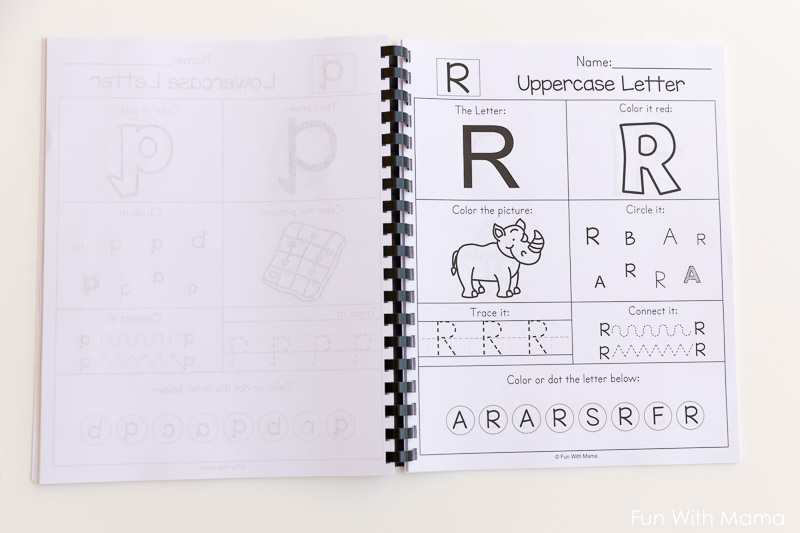 Using the activity:
Here is how we used the printable alphabet worksheets activity.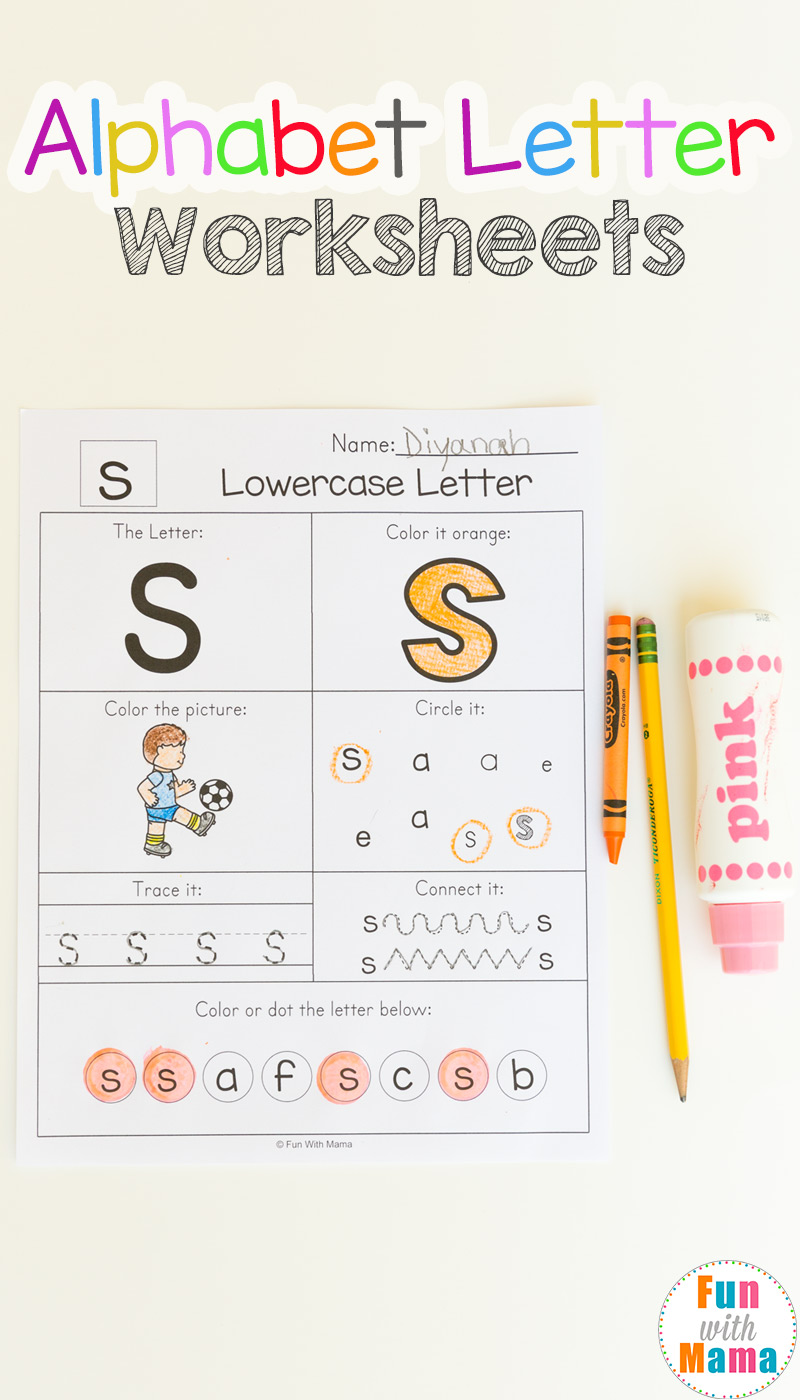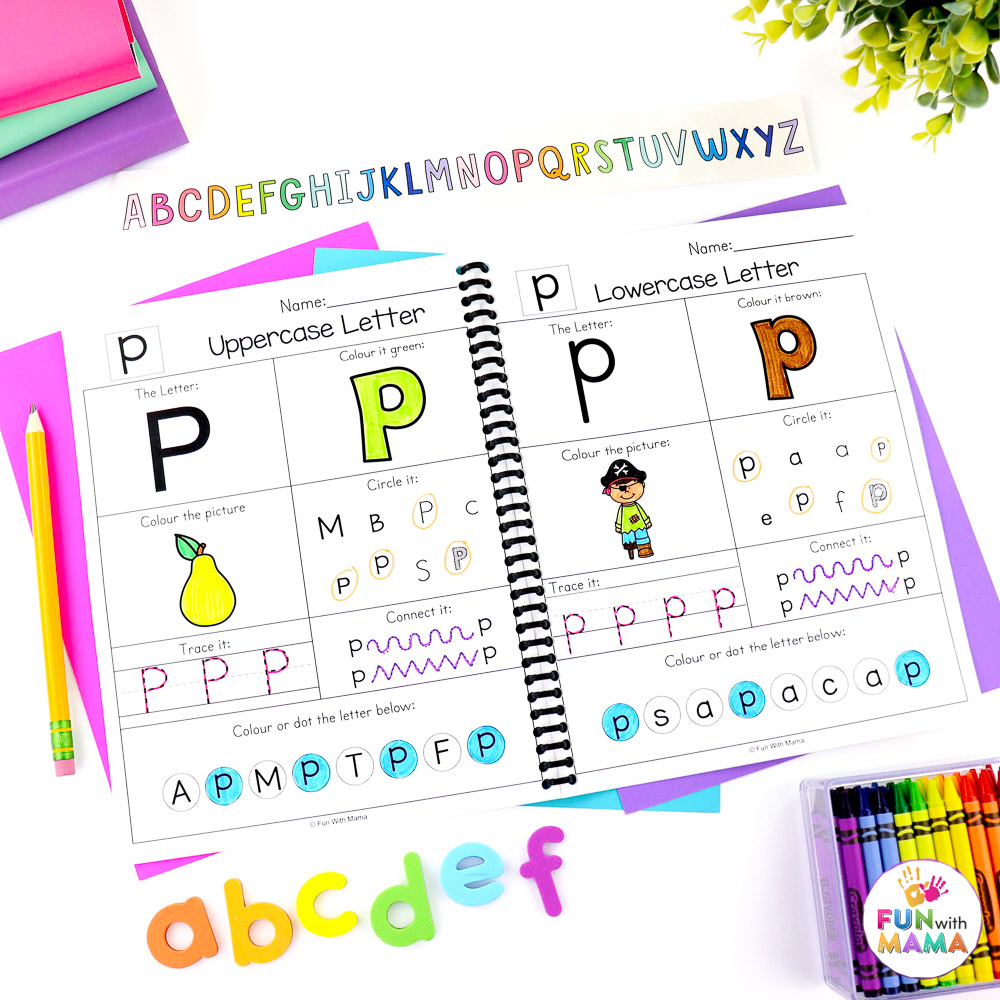 Get the printable alphabet worksheets
GET THE ALPHABET WORKSHEETS HERE
These alphabet worksheets include both individual letter pages and uppercase and lowercase letters on the same page. Each alphabet activity worksheet provides students with an opportunity to practice identifying the letter, coloring the letter and a beginning sound picture, tracing the letter on handwriting lines, and tracing curved and zig-zag lines to develop fine motor skills.
Get the free sampler here
GET THE LETTER A SAMPLER FREEBIE HERE
Already a subscriber? No problem. Just enter your details above so we can send this printable directly to your inbox.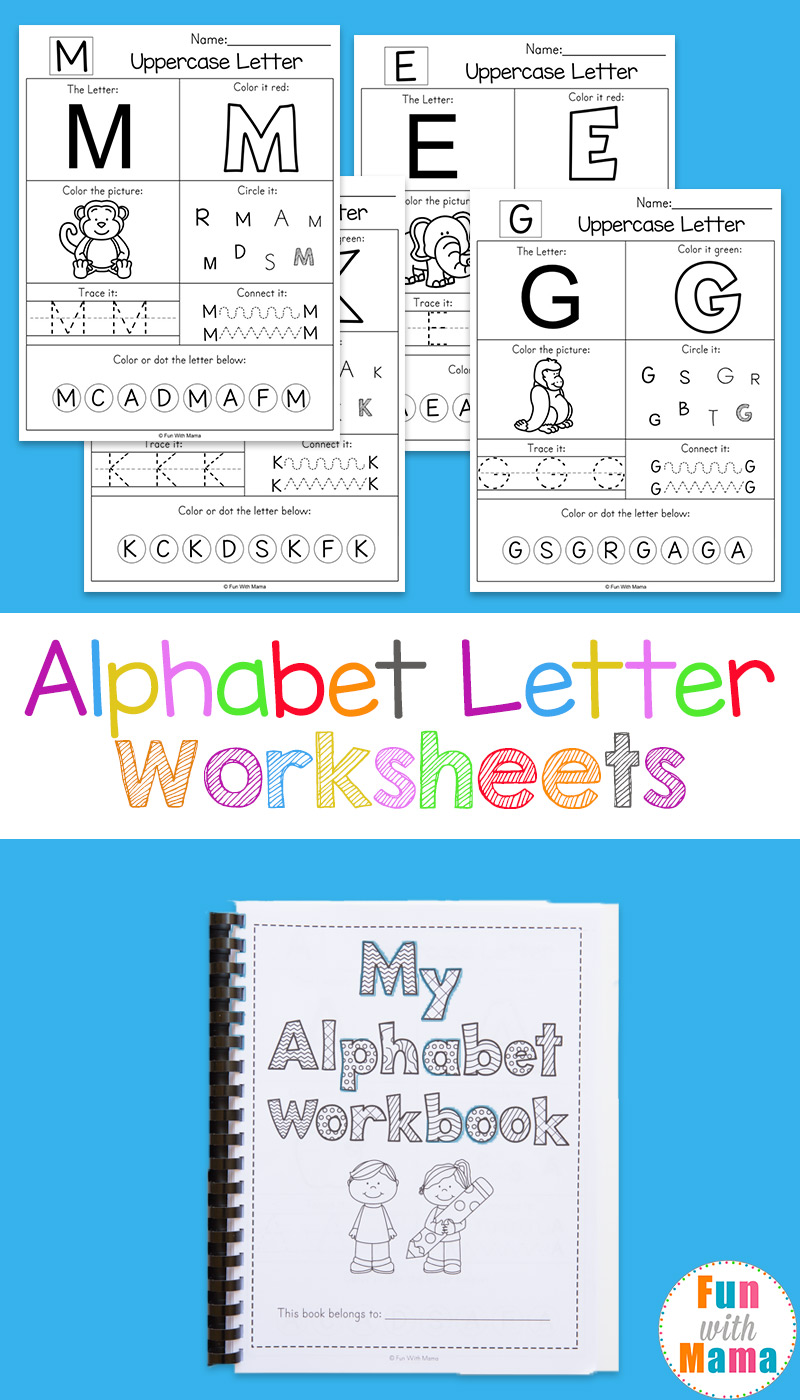 These packs are filled with fine motor activities, clip cards, alphabet letter coloring pages and more!
Find more alphabet letter activities below and our printable preschool packs here!
Click on the images below to go to the relevant link:
You can find more on our alphabet letter activities for kids page.