Mother's Day crafts often feature "girly" things like flowers and bows. There are hundreds of Mother's Day craft ideas out there, but not as many easy Mother's Day crafts as you would think there would be or many that are easy enough for kids to do.
If you're looking for a fun way to create a kid-guided Mother's Day craft, you can't go wrong with shrink art jewlery! This shrinky dink bracelet is the perfect easy Mother's Day craft that kids can actually do.
Read on how to make plastic charms from shrink plastic!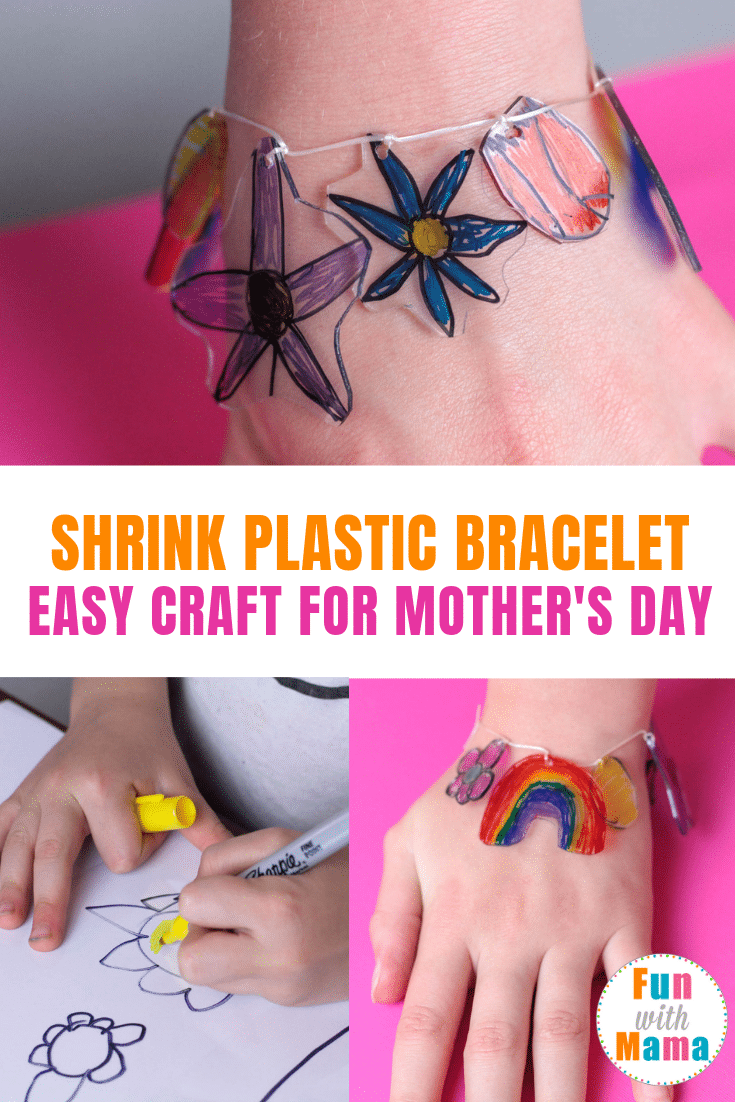 HOW TO MAKE A SHRINKY DINK BRACELET
Follow these directions to make your easy Mother's Day shrinky dink bracelet.
MATERIALS REQUIRED FOR THE SHRINK ART JEWLERY:
Please note that affiliate links may be used in this post.


HOW TO MAKE PLASTIC CHARMS FOR A SHRINK ART BRACELET:
Shrink plastic shrinks to about 1/3 of its original size when heated in the oven. Keep that in mind when guiding children on what size to make their designs on the shrink paper.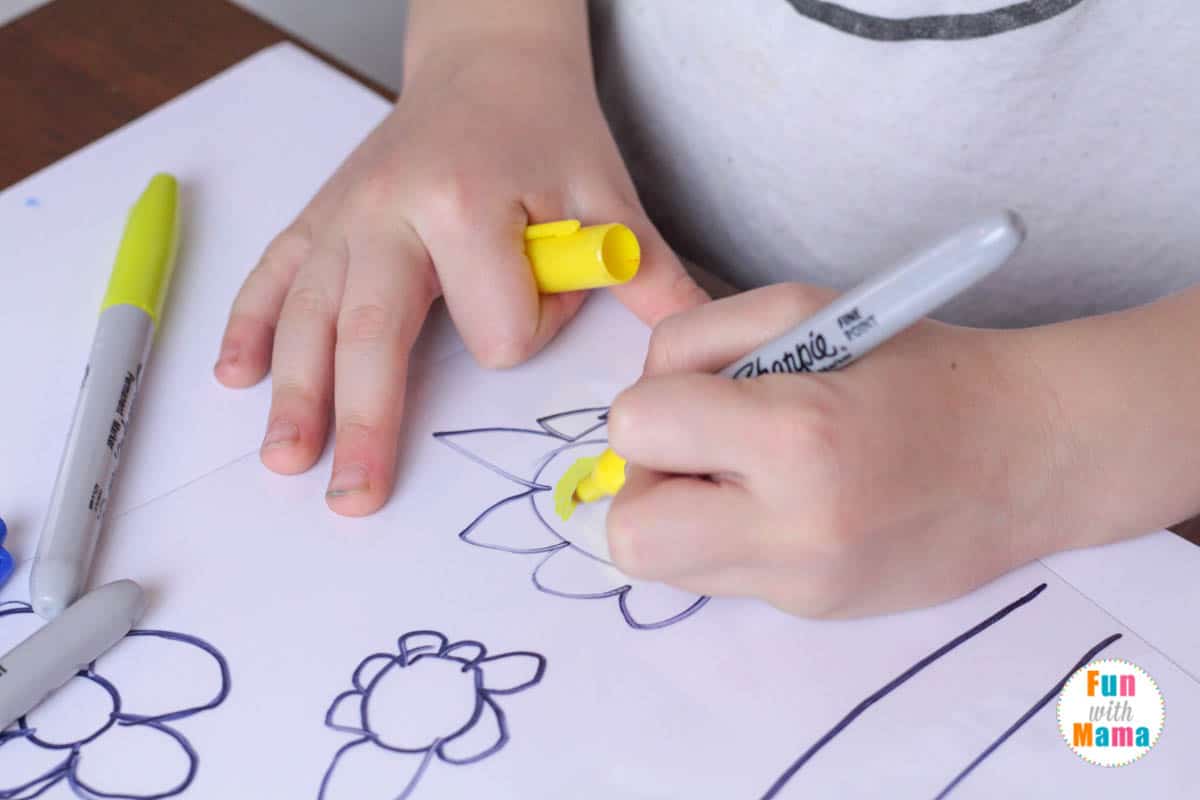 Have the kids draw flowers or other small designs onto the plastic with permanent markers. You can let children design their own complete bracelet, or for multiple siblings, have each sibling make one or two charms.
Cut out the designs with scissors.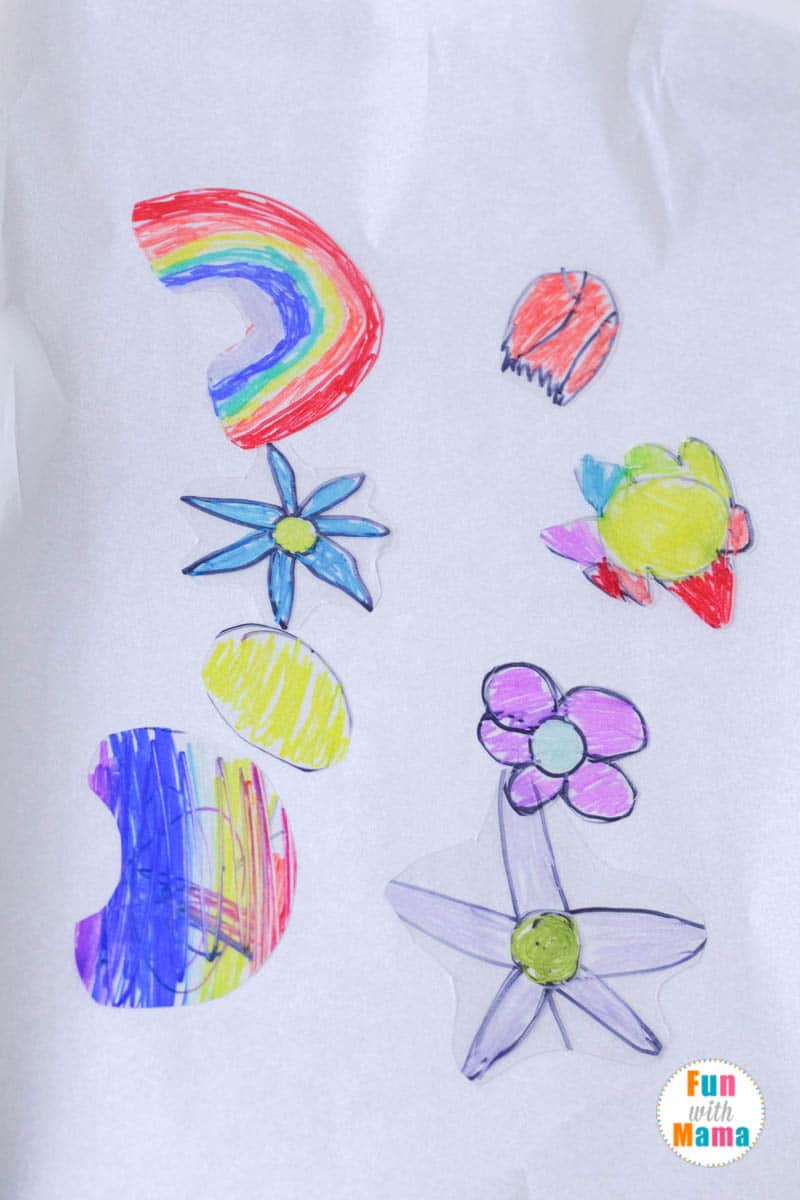 Don't forget to punch a hole in the top of each design so it can attach to the bracelet. The hole will also shrink, so make sure to make it big enough. A standard paper hole punch is about the perfect size.
Heat the oven to 330 degrees Fahrenheit.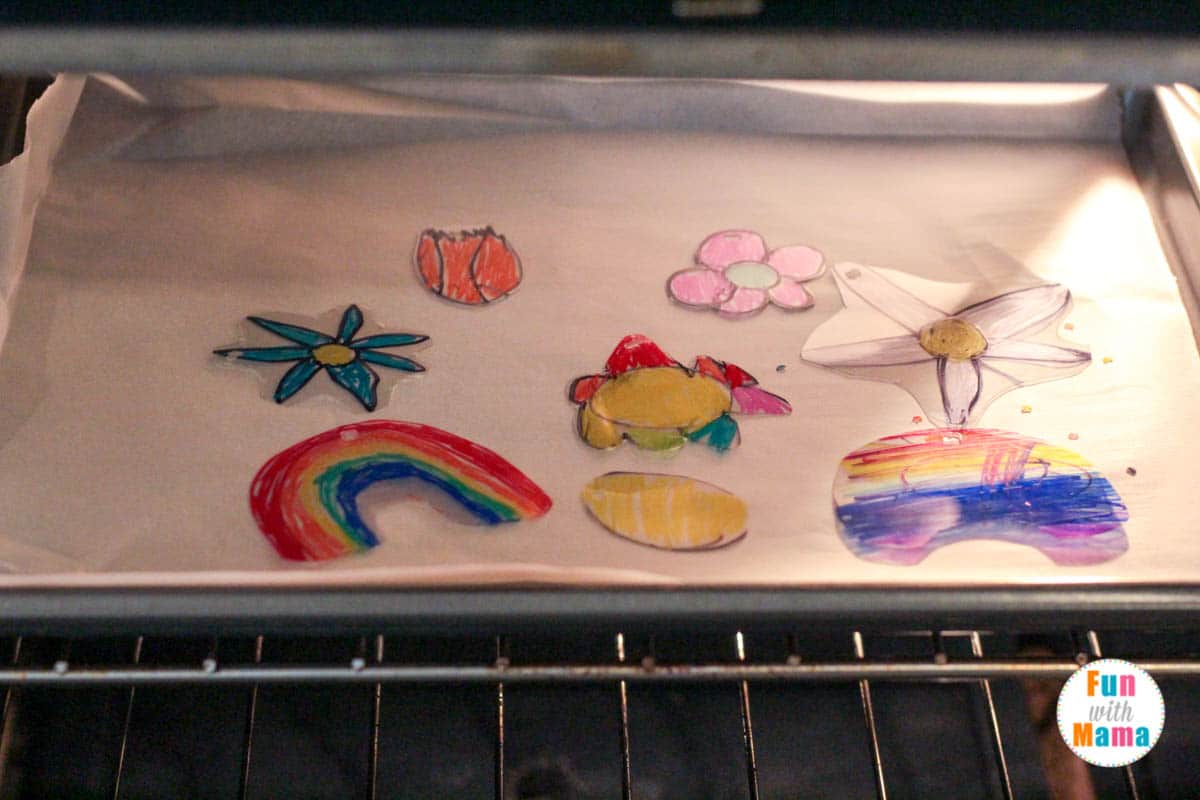 While the oven is heating, place the plastic cutouts on a parchment paper-lined cookie sheet.
Heat the charms in the oven for about four minutes. The plastic will curl up, then flatten again. When the plastic flattens, it is ready to take out of the oven.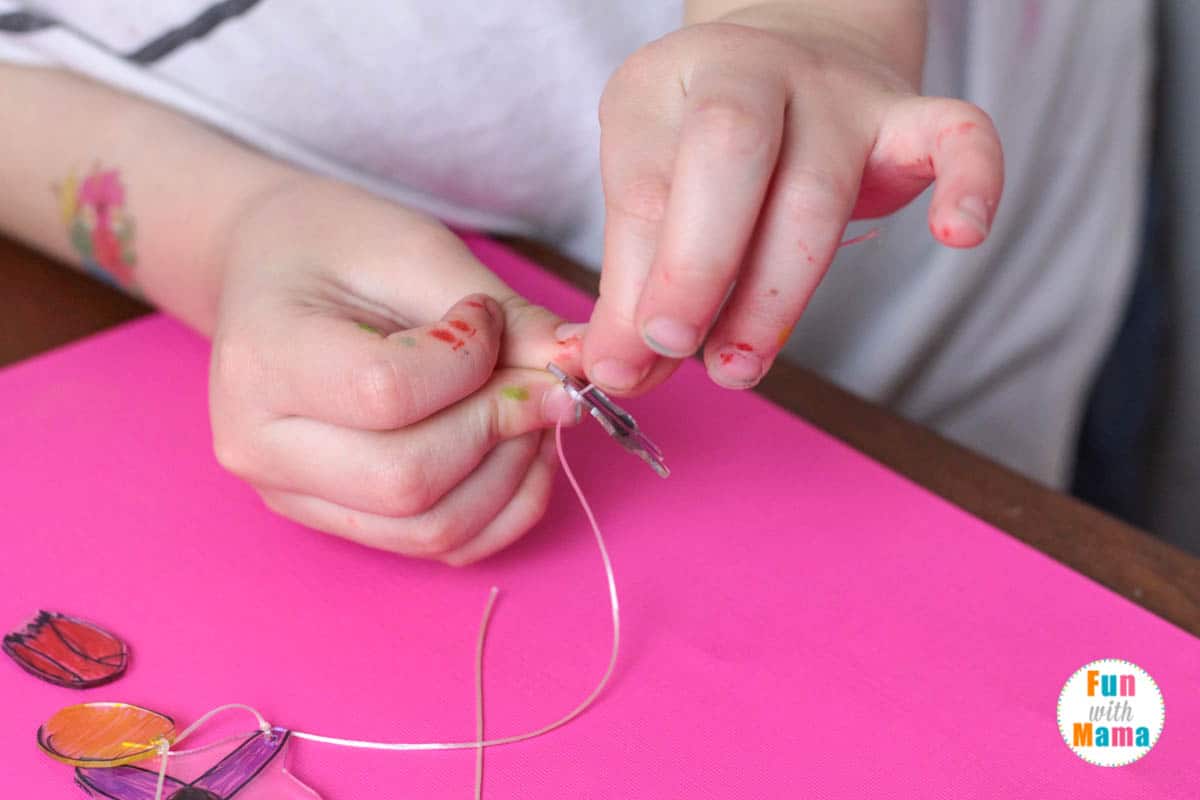 Once the charms cool, attach them to your bracelet.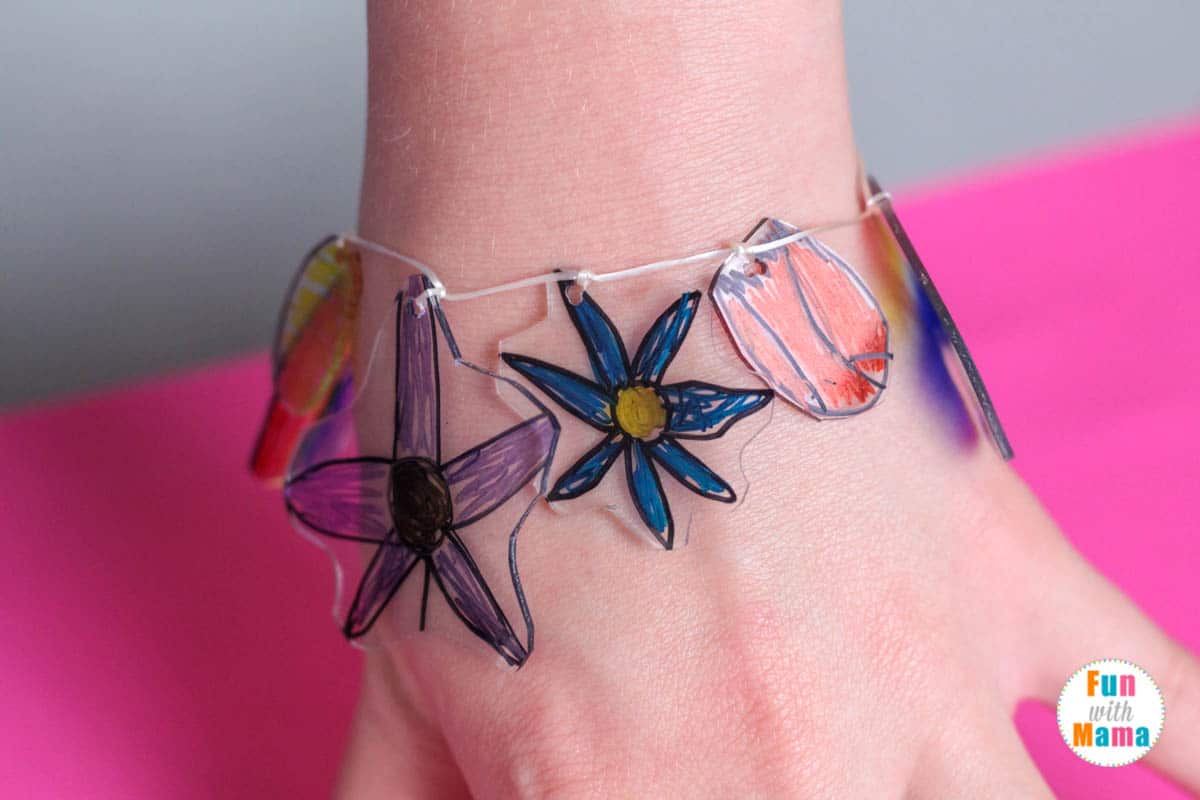 Give to Mom or Grandma as a fun way to wear their kids' art!
If your children like arts and crafts, check out my Kiwi Crate Reviews + What We Really Think About KiwiCo! It's my favorite craft subscription box for kids!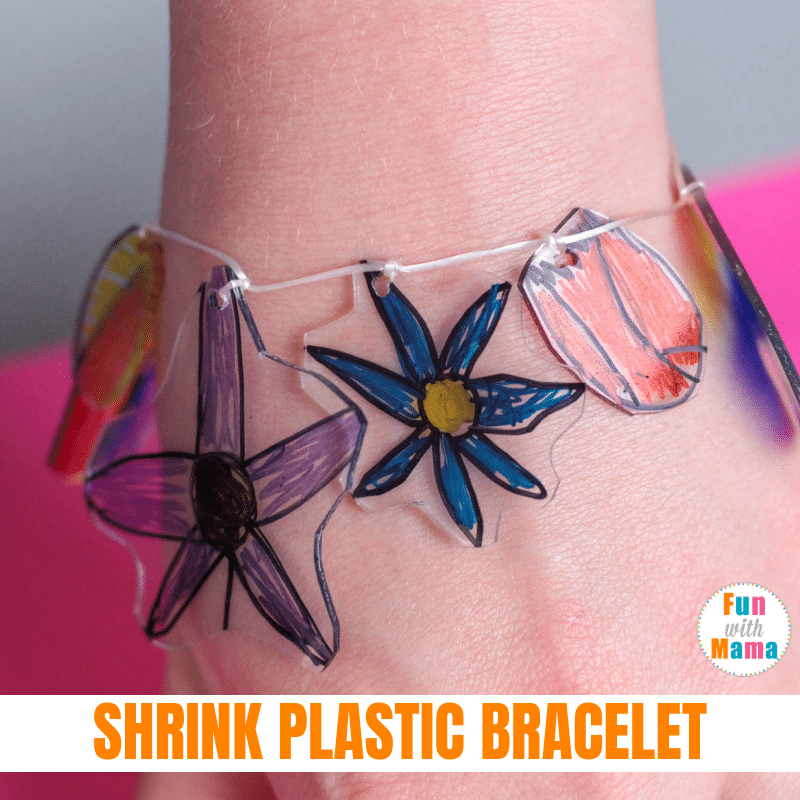 More Mother's Day Activities:
Science Experiments: