Have a child who has just signed up for the science fair at school or one that just loves science ? These Science Fair projects and science experiments for kids will inspire the inner scientist in you and your child. One of the hardest parts of the science fair is actually choosing which science project you will be doing. There are so many fun and unique science fair project ideas below that can be done at home or at school.
Science Fair Projects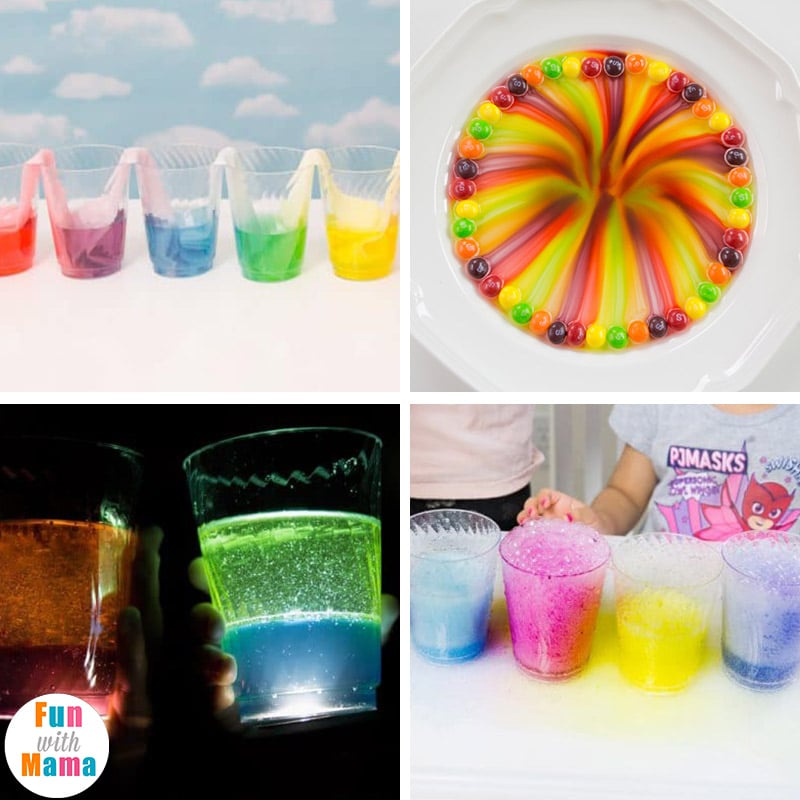 1.) Skittles Rainbow Experiment
The Skittles Rainbow Experiment is so simple to prepare and it has a colorful wow factor. I love that the activity can be changed by creating different patterns of colors.
2.)
Lava Lamp Experiment
Put on some interesting mysterious music and watch this experiment come to life. My children especially loved that it glows in the dark.
3.)
Baking Soda And Vinegar Reaction
Science Experiment
4.)
Walking Water Experiment
5.) Baking Soda Volcano Science Experiment for kids
Yes, every year this science fair project is seen over and over.. and there is a good reason for that. Watching the volcano erupt is really impressive!
6.) Learn How To Make Goop with cornstarch and water – Is it liquid? Is it solid? Find out!
8.) Light Refraction Experiment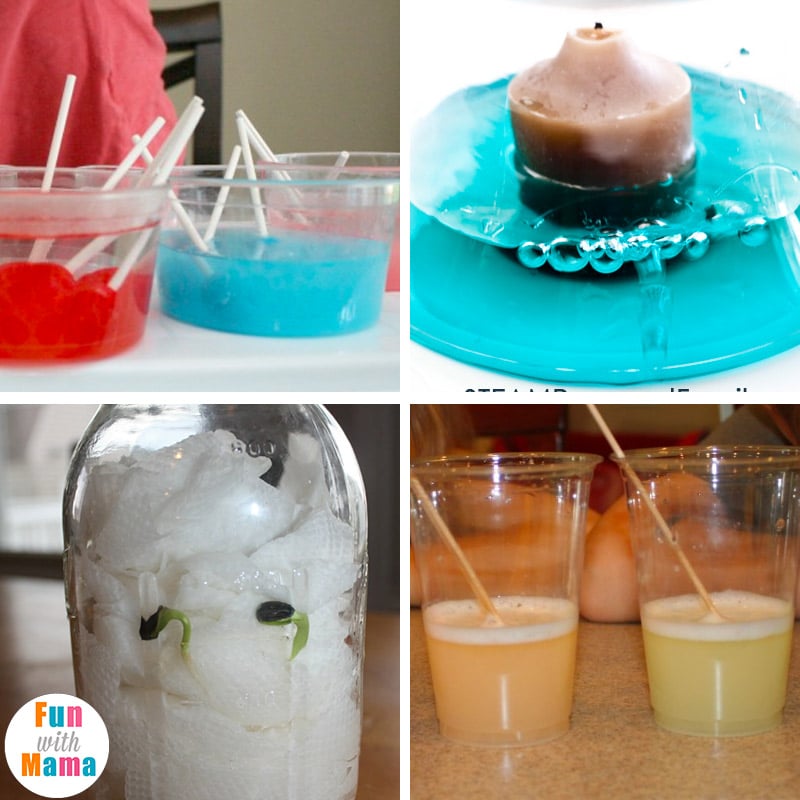 9. Lollipop dissolving experiment – What do you think happens when you place a lollipop into water for a long period of time?
10.
Marshmallow Experiment
– Place a marshmallow inside water and see what happens.
11. Seed Jar Experiment – Watch a plant grow with a front row seat in this simple and exciting seed experiment.
12. Water Rise – A very simple but amazing experiment!
13. Avocado Planting – If you place an avocado seed in water, what do you think happens?
14. What causes storms? – Children will love learning about storms with this colorful activity.
15. Egg Floating Experiment – Learn the simple science behind how to make an egg float.
16. Three Little Pigs Wind Experiment – This activity would be so much fun for preschoolers. Can you huff and puff and blow these items over?
17. Earth Day Lava – I love the colors here. This is an easy themed experiment.
18. DIY Solar Oven – Teach your children how to create a solar oven with these picture instructions.
19. Law of Inertia Fidget Spinner – This is a very mathematical experiment where you will learn formulas and about torque.
20. Water Pollution Experiment – This one is really interesting!
21. Tin Foil Boat – Add pennies to different shaped boats and see which one floats best.
22. Bouncy Balls – You will be surprised by how easy it is to create bouncy balls!
23. Make a DIY Stethoscope
24. Create Rainbow Rubber Eggs – This one is impressive and a MUST try!
25. Wizards Brew – This colorful foam magic definitely has that WOW factor.
26. Orange Volcanoes – This is similar to the volcano science experiment above but you can use oranges or lemons instead of the glass.
27. The Magic Milk Science Experiment requires full fat milk, dishwashing liquid and food coloring. What will happen when the dishwashing liquid touches the milk?

28. The Magic Light Bulb experiment is a simple must try activity.
29. The Tornado in a Jar experiment is magical!
30. Making Slime is always a winner.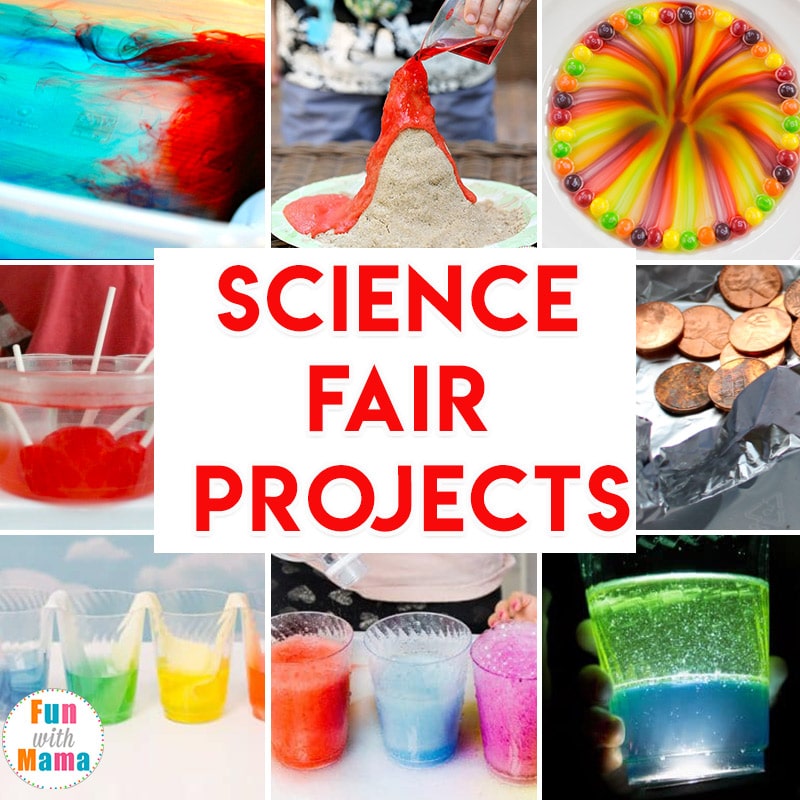 Has your child done any science fair projects that wasn't listed here? Comment below to tell us about it. We are always looking for new science experiments to try.
Looking for more? Check out these fun science experiments for preschoolers.